Posts Tagged 'stamp auction'
You've heard of the Penny black, you might even have one in your collection… but did you know that a plate block of Penny Blacks sold for a staggering £300,000 at auction!?
But why did it sell for so much? Find out everything you need to know in your latest video…
---
If you're interested…
Click here to order a standard used example today with FREE P&P >>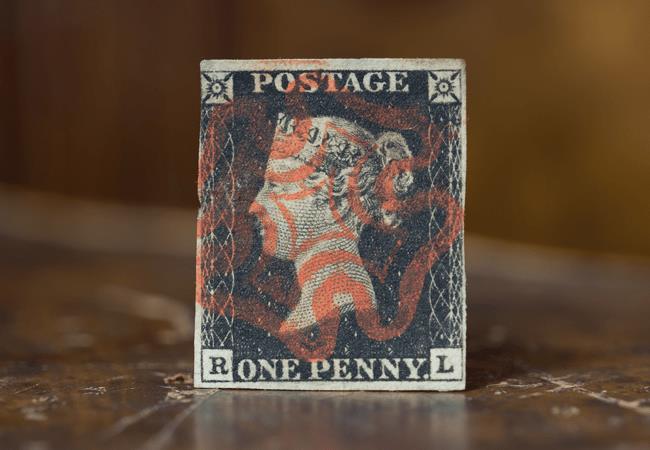 A rare Penny Red stamp has recently become the UK's second most valuable stamp, selling for £495,000 to an unnamed British collector.
The Penny Red stamp dutifully served the Victorian public for almost 40 years. But only a few knowledgeable collectors are aware of the full significance of the plate numbers from this classic British stamp.
Hidden within the borders of the stamp is the plate number and each number refers back to the original metal plate from which the stamp was printed. And as each plate printed different quantities of Penny Reds, so the plate number is the secret key to the stamp's rarity and true value.
The Plate 77 Penny Red is one of only five in the world. Dating from 1863, they are viewed by collectors and investors as the holy grail of philately because Plate 77 stamps were not meant to exist. The stamps were created but never sold by post offices after they were considered to be not good enough quality.
The original printing plate was destroyed, but a tiny handful made their way into circulation. As a result they are highly prized by collectors – far more so even than the fabled Penny Black.
The last Plate 77 Penny Red to hit auction sold in 2012 for £550,000, making it the UK's most expensive stamp. Its slightly higher price reflected the fact that it was in significantly better condition.
Keith Heddle, of collectibles merchant Stanley Gibbons, which sold the stamp, said: "This is one of the most desirable and iconic of British stamps for collectors worldwide, highly sought after for more than 100 years. I'm delighted this one has found a home in Britain."
---
You can own an entire Penny Red Plate Collection.
Featuring one stamp from virtually every plate ever used. This is probably the most comprehensive collection of Penny Reds ever offered.
It's every stamp collector's dream to find a stamp that turns out to be truly unique. That dream became reality in 1873 for L. Vernon Vaughn, a 12-year-old Scottish schoolboy living with his family in British Guiana.
Whilst rummaging through some family papers looking for stamps to add to his collection, he discovered, what would turn out to be, the sole surviving British Guiana One Cent Magenta.
The young philatelist added it to his collection. But unable to find any record of it in his stamp catalogue a few weeks later he decided to sell it to a local collector for six shillings.
Little did he know that 141 years later that that same stamp become the most expensive item by weight and size ever to be sold, selling for a world record $9.5m at Sotheby's in New York earlier today.
The history of the stamp makes for interesting reading. The stamp itself only came about by chance. In 1856 storms had delayed the ships transporting the usual stamps from London from reaching the colony, as an emergency measure the colony issued their own definitive stamps to avoid running out of stamps completely!
It previously set the world record for a stamp back in 1922 when American collector Arthur Hind outbid the stamp-mad King George V and paid £7,343 for it. It was last owned by John Du Pont, heir to the DuPont chemical fortune, who paid almost $1m for it in 1980.
Although the stamp didn't quite make the $20m that some experts forecast, it only took two minutes for this rarity to reclaim its crown as the world's most expensive stamp. An anonymous bidder paid $9.5m – nearly four times the previous record for a stamp – the Swedish Treskilling Yellow.
---
Philatelic Legends like these are available to just a handful of collectors worldwide, however you may be interested to know that there are Philatelic Legends available that won't cost you millions: