Posts Tagged 'New release'
Have you heard the news?
A brand new LIMITED EDITION collection celebrating your best loved nursery rhymes has just been released.
Be it Twinkle twinkle little star or Incy Wincy Spider, why not test your knowledge and see how many from the collection you still remember?
Trust me, you'll be singing them again no time. I know I certainly was…
Watch my latest video to find out everything you need to know about this must have collection…
---
If you're interested…

Click here to order the LIMITED EDITION Nursery Rhymes Commemorative for the incy wincy price of £29.99 (+p&p) >>
I don't know about you, but one of my guilty pleasures is reading my daily horoscope in the hope it will reveal what my future holds. Today's was scarily accurate, as it claimed I would excel with some personal writing and here I am penning this blog – I hope you enjoy reading!
But regardless of whether you're a staunch zodiac reader, or a firm believer in taking fate into your own hands, I don't doubt that we're all familiar with it and could probably rattle off our star sign when asked.
But perhaps lesser known in Western culture is the Chinese Lunar Calendar and the 12 legendary animals that represent it.
The Chinese Lunar Calendar
More commonly known as the Chinese Zodiac, it is believed the Chinese Lunar Calendar begun around 2600 B.C. and is related to the worship of animals in Chinese culture. Legend has it before departing to the next life, Buddha asked every animal on the planet to comfort him and the twelve animals (including the rabbit, tiger and ox) that responded are now honoured in the lunar calendar that spans 12 years – one animal for every year.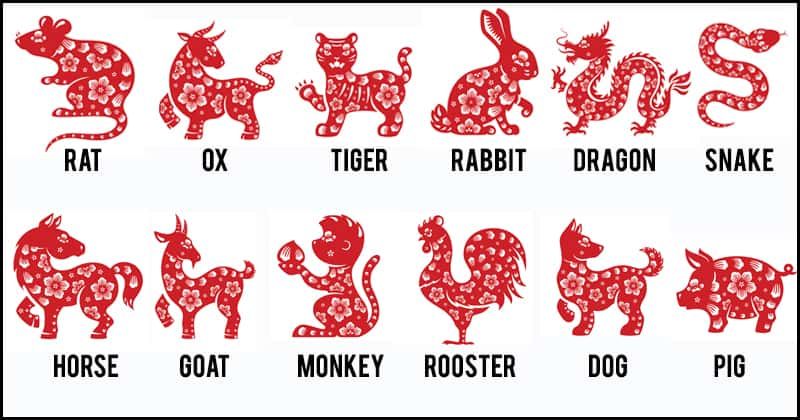 Much like the Western Zodiac, your lunar animal sign depends when you're born. And people born in specific lunar years are believed to have certain personality traits and characteristics related to their animal.
Turns out I was born in the Year of the Sheep – so I'm creative, compassionate, and friendly. I'd say that's fairly accurate!
The incredible popularity of Lunar Coins
For over 40 years Mints from around the world have celebrated Chinese New Year with Lunar Coins. These issues have turned in to something of an international phenomenon, to the point where the lunar theme is the largest ongoing coin programme on the planet.
Most prestigious mints have a lunar series, including Australia, Canada, and of course our own Royal Mint here in the UK. With each selling millions of ounces of gold and silver coins each year inscribed with the year's relevant lunar animal.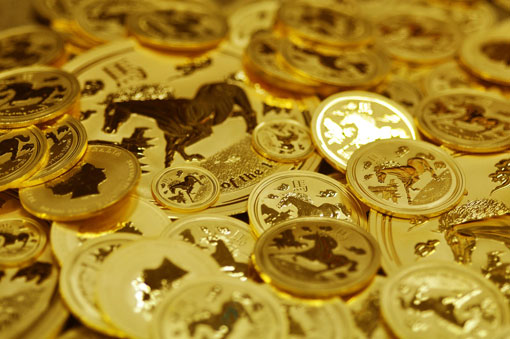 Collectors will snap these coins up for a variety of reasons. Some collect their own lunar animal, because they like the personal connection, others will collect a particular specification because it's especially limited. Personally, I find they also make great birthday gifts for obvious reasons – my friends love them.
The Year of the Ox
The 12th February 2021 will mark the Chinese New Year, and with it the next lunar animal will be celebrated – the Ox.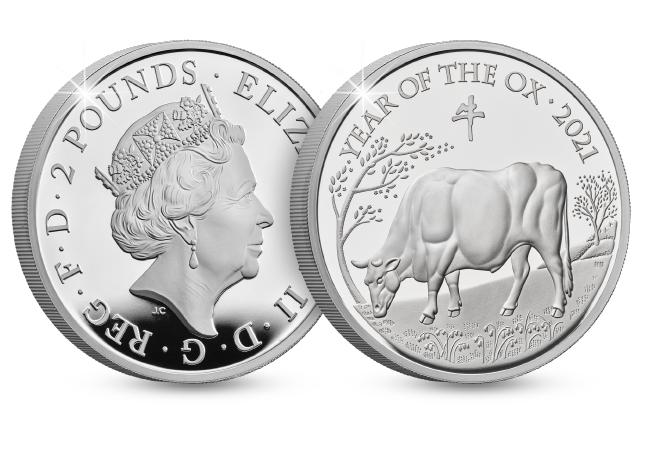 The Ox is the second animal in the Chinese Zodiac, and people who are born under the sign of the Ox are thought to be dependable, strong, and determined. Oxen are also notoriously hard-working and live long, fulfilled lives.
If this sounds like you the odds are that you're born under the sign of the Ox. And this year your lunar animal will be celebrated on lunar coins all around the world.
What's more, The Royal Mint has just released their brand new Year of the Ox range, including what's perhaps the most sought-after specification of all – the 1oz Silver Proof Coin.
---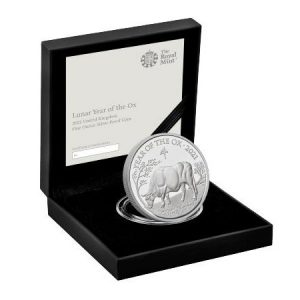 If you're interested…
You can own the BRAND NEW Royal Mint Lunar Coin TODAY – the 1oz Silver Proof Year of the Ox coin.
This coin is sure to be the most sought-after yet because not only is the 1oz Silver Proof a key specification for collectors, but last year's coin completely SOLD OUT! In fact, previous issues in the series with far higher edition limits have also sold out, so we don't expect to be able to offer this latest edition for long.
Click here to find out more and secure one for your collection today >>
This morning we saw the release of an incredibly special £5 coin that honours the historic 150th anniversary of the British Red Cross, a charity that's helped millions of people in need across the globe.
And excitingly, today's release is the first time the British Red Cross has been commemorated on a UK coin.
So in my latest video I tell you everything you need to know about this UK first… it's a video you can't afford to miss…
---
If you're interested…