The 19th century saw many political changes, but there was always one constant: women were not allowed to vote in national elections.
It took decades and many different campaign groups to raise awareness of the inequality. In fact, it wasn't until 1918 that women over thirty were granted the right to vote.
But now, over 100 years later, we can reflect on the brave work of the Suffragettes who have shaped the modern world into what is today.
Read on to learn about the importance of the Suffragettes movement and how you can preserve their story for generations to come with this Historic Collection…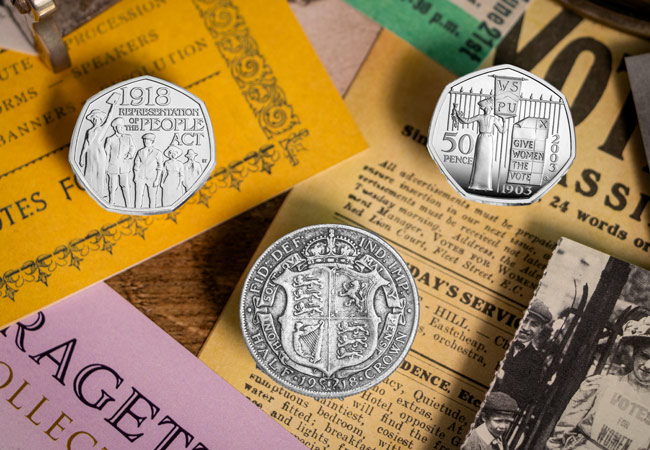 Who were the Suffragettes and What Did They Do?
Following the 1867 vote, the London Society for Women's Suffrage was formed to peacefully protest for the right for women's votes. In 1897, their group expanded to form the National Union of Women's Suffrage Societies (NUWSS). This campaign group was led by Millicent Fawcett, the sister of Elizabeth Garrett-Anderson, the first female doctor in the UK.
After little success from both groups, Emmeline Pankhurst and her daughters Christabel and Sylvie, formed the Women's Social and Political Union (WSPU) in 1903. They became known as the Suffragettes, as they used harsher, more direct tactics to raise awareness.
The movement saw great success, granting women over thirty the right to vote as part of the Representation of the People Act in 1918.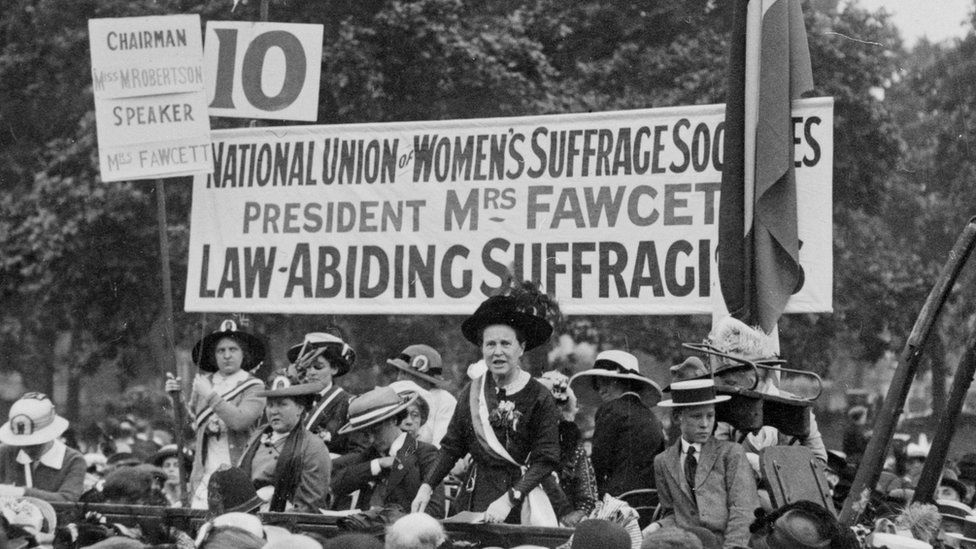 The SELL-OUT Royal Mint Coins
In 2003, The Royal Mint issued a Silver Proof 50p coin to commemorate the centenary of the establishment of the Women's Social and Political Union.
Even with an edition limit of 15,000, they all swiftly sold-out at The Mint.
Following this success, The Royal Mint issued a new UK 50p in 2018, this time marking 100 years since the passing of the Representation of the People Act, and it was just as popular.
In fact, all of the 2018 Representation of the People Act 50p coin specifications are no longer available at The Mint.
But today, you can secure BOTH coins in a complete Suffragettes collection alongside an extra special historic coin…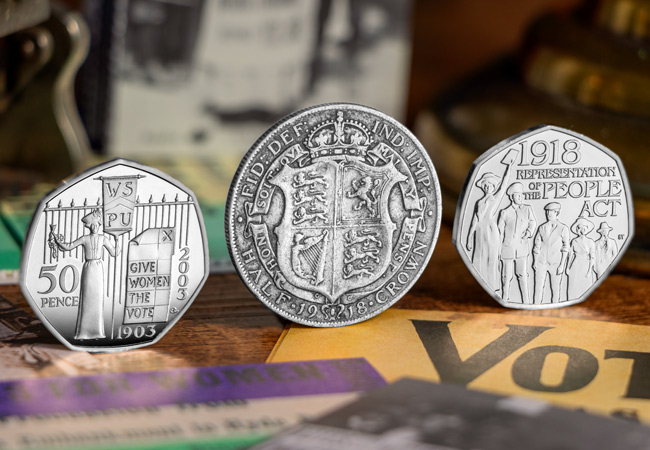 The Historic 1918 Half Crown
Also included in this Suffragettes Historic Collection is a genuine UK 1918 Half Crown. Struck from Sterling Silver, this coin was issued in the year that the Representation of the People Act was passed.
But, considering this coin was also struck in the final year of World War One, they are extremely scarce and rarely appear on the secondary market.
Suffragettes Memorabilia
But this collection doesn't stop there, as this historic set also houses replicas of Suffragettes memorabilia, truly transporting you back to the time when women made history.
Whether it's a 1915 Votes for Women newspaper, Suffragettes Membership card, jail letter, a relic of Emily Davidson's tragic demise at Epsom, or even the flyer of the Buckingham Palace protest – these replicas capture the most poignant moments of the Suffragettes movement.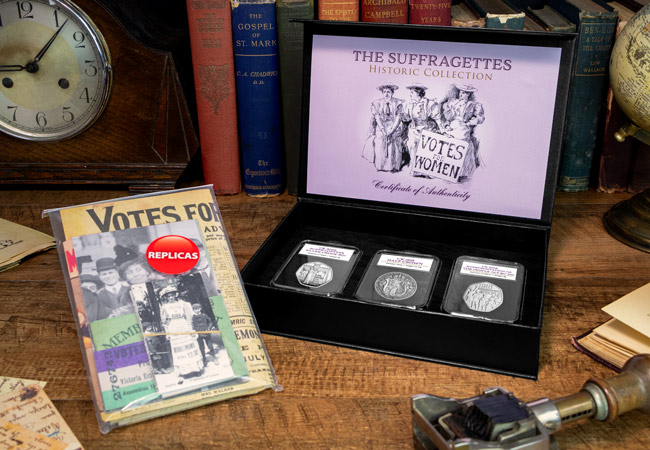 Secure yours Suffragettes Collection NOW!
Considering these coins are either no longer available to buy from the Mint or extremely hard to source on the secondary market, this collection was nearly impossible to create.
And with just 41 remaining, this is one you don't want to miss out on.
Imagine the scene: Germany 1923 – the country is being forced to pay for the damage suffered during WWI. But they have missed a payment, and the country plummets into chaos…
France and Belgium invade Germany's main industrial area, confiscating goods as reparation payments.
The economy is on the brink of collapse. Insufficient goods are being produced. Prices are running out of control…
Labourers are being paid twice a day because their wages are virtually worthless by lunchtime.
A loaf of bread, once costing 250 marks, now costs 20 billion marks!
Queues of hungry, disheartened people line the streets of Germany with wheelbarrows and baskets of coins as they desperately try to feed their families.
Just imagine having to carry your money around in a wheelbarrow because it was worth so little.
Now, 100 years later, you can own a coin that has been taken straight from that wheelbarrow…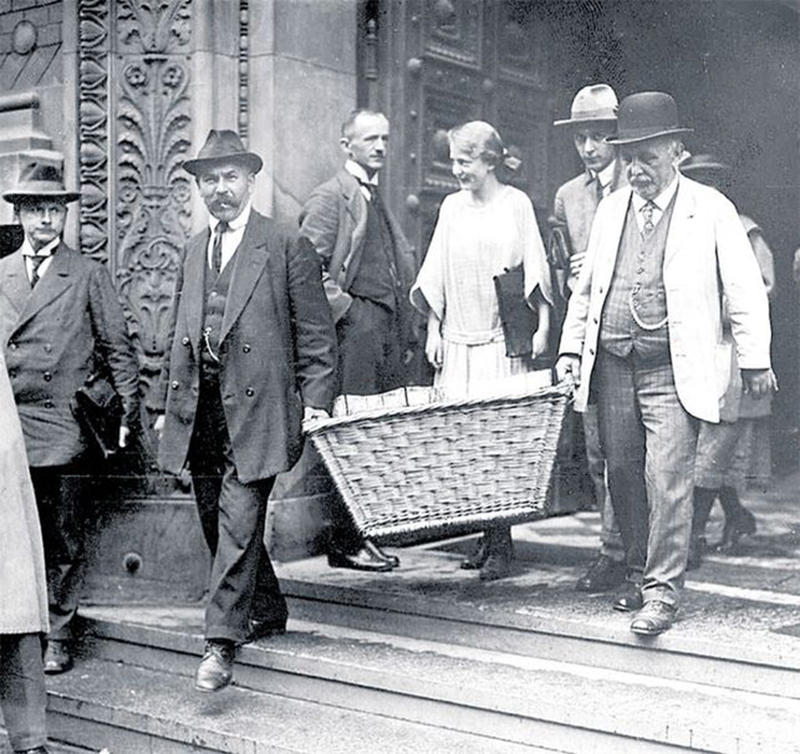 The 1923 German 200 Mark Coin
Recognised as practically worthless at the time, the 1923 German 200 Mark coin is now steeped in the rich history of Germany's most shocking period of hyperinflation. And as we mark its 100th year of issue, demand could well be hyperinflated…
The hands that this coin could've passed through are ingrained into its fascinating history. When you consider that it was this very coin that would have been buried amidst hundreds of others waiting to be exchanged for a loaf of bread, you realise that no other coin has such a unique story.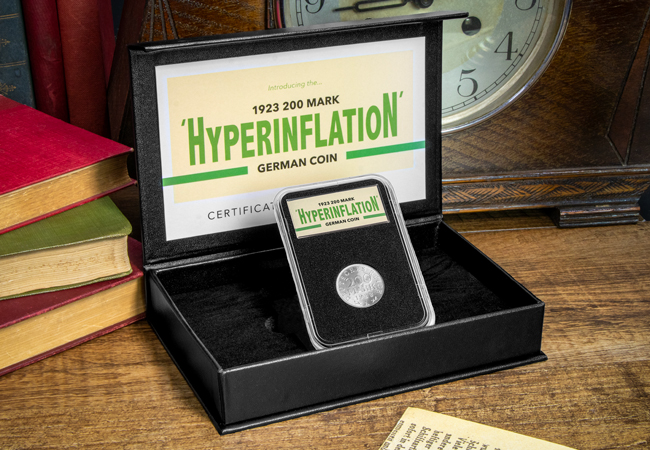 Limited Number Available for JUST £19.99
It has taken months of searching to source just a small number of this historical coin for Westminster collectors. And you must be warned, collectibles from the Weimar Republic aren't always the easiest to get your hands on, let alone ones from iconic years such as this – and with a price of less than £20.00!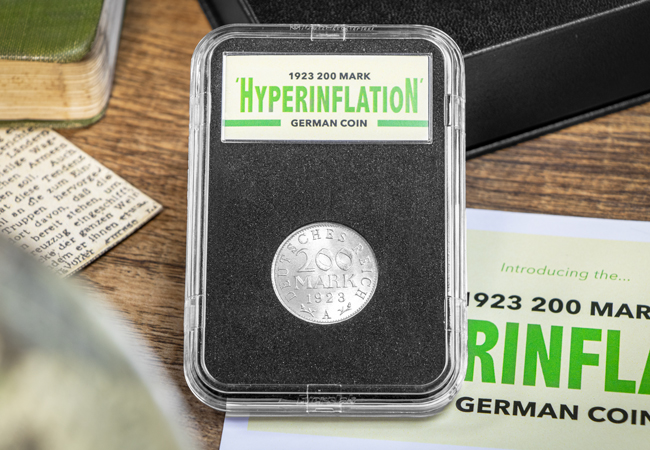 Considering its 100th anniversary, fractional cost and unmatched history, the 1923 German 200 Mark coin will be a staple piece for committed collectors.
So, don't miss your opportunity to secure one before it's too late!
Want to know how a 1945 British Army Mess Tin, a WWII Spitfire and a D-Day Landing Craft have been repurposed to serve as a poignant tribute to the fallen? Keep reading to find out.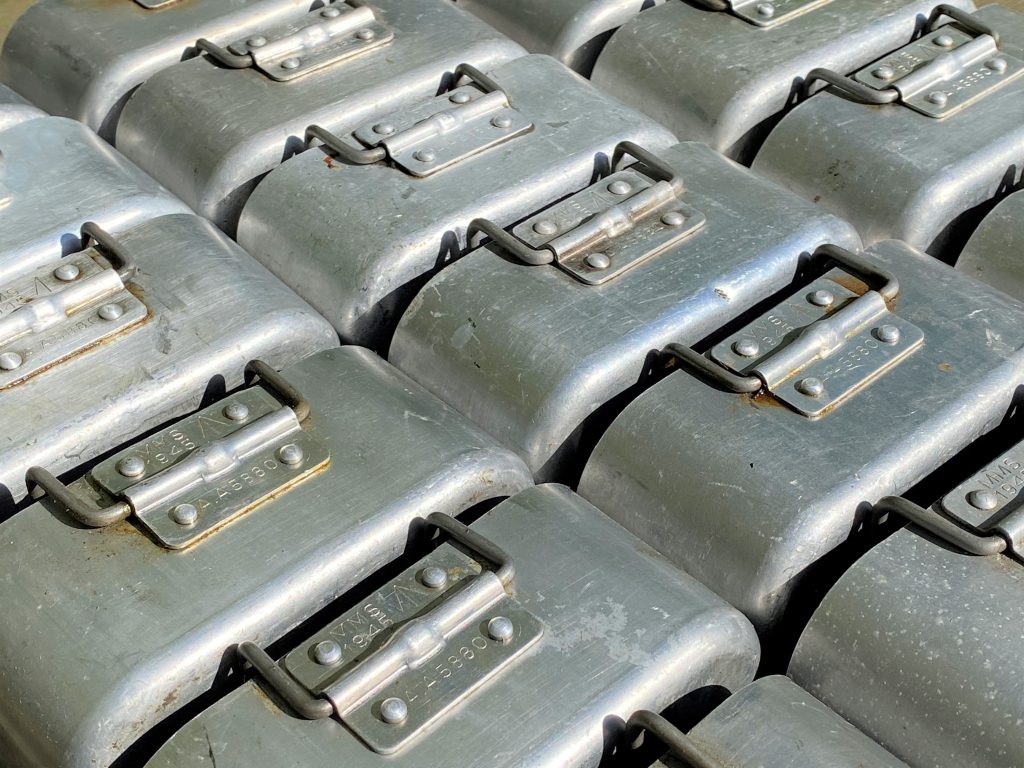 ---
Since 2004, The Westminster Collection has felt honored to be in partnership with the Royal British Legion, supporting them year on year by raising funds which enable them to continue to provide financial, social and emotional support to members and veterans of the UK Armed Forces, their families and dependents.
In support of the Royal British Legion, each year we produce a stand-out coin to mark Remembrance Day. We call it the 'Masterpiece'.
And now, we're excited to announce details of this year's 'Masterpiece' coin…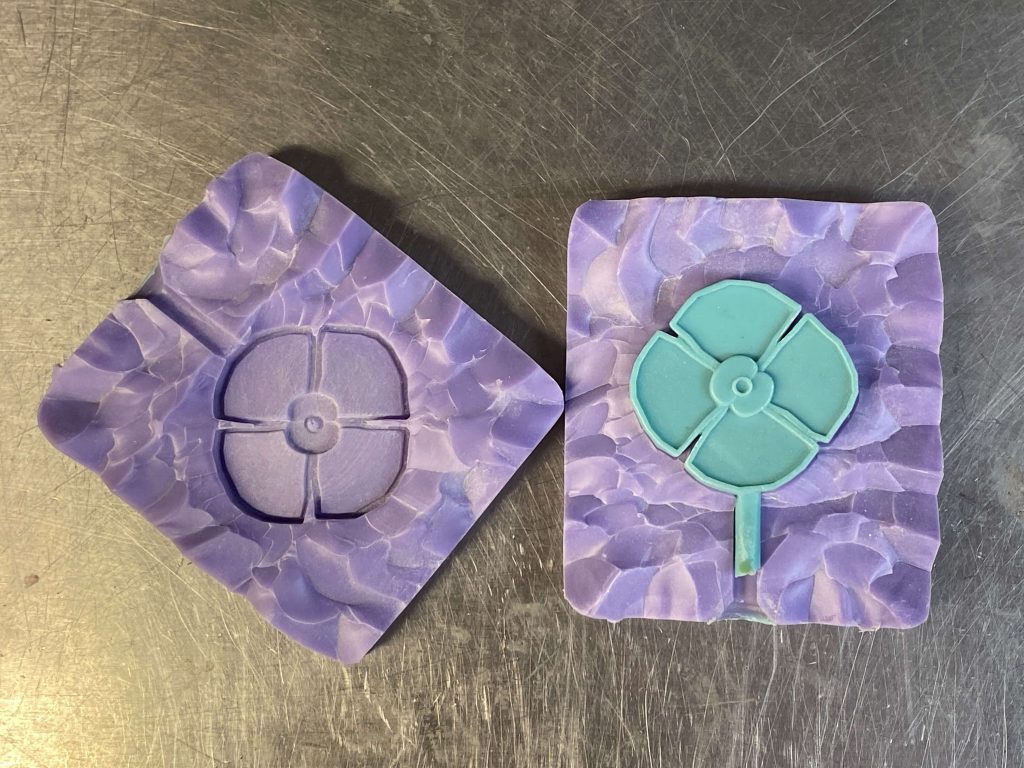 When you discover the story behind the metal used to create this coin, you'll quickly realize that it's one of the most unique and historically fascinating coins ever released. It really does live up to its name.
The Masterpiece
As this year marks the Centenary of the Royal British Legion, an exceptional Masterpiece Poppy Coin has been released, commemorating this important milestone. It represents the three military facets of RBL ─ the Army, RAF and the Navy.
This is why we commissioned a three-dimensional '1921 style' Poppy to be crafted from three pieces of historic metal representing the three divisions of the military:
1. WWII Spitfire ─ to be precise, the MK356, which flew during the D-Day campaign and shot down a German Me Bf109
2. A British Army Mess Tin from 1945
3. Landing Craft LCT7074 ─ the actual craft that landed on Gold Beach during D-Day
Historic Metals ─ crafted into a Masterpiece…
We acquired the craft metal with the kind assistance of the National Museum of the Royal Navy at Portsmouth, allowing us to source the substance from the original steel plating of the landing craft LCT 7074. LCT 7074 landed on Gold Beach on D-Day, 6th June 1944, and the plating used is from the hull that was physically in contact with the actual beach on D-Day itself. Today, LCT is the only surviving Landing Craft Tank left from this momentous day.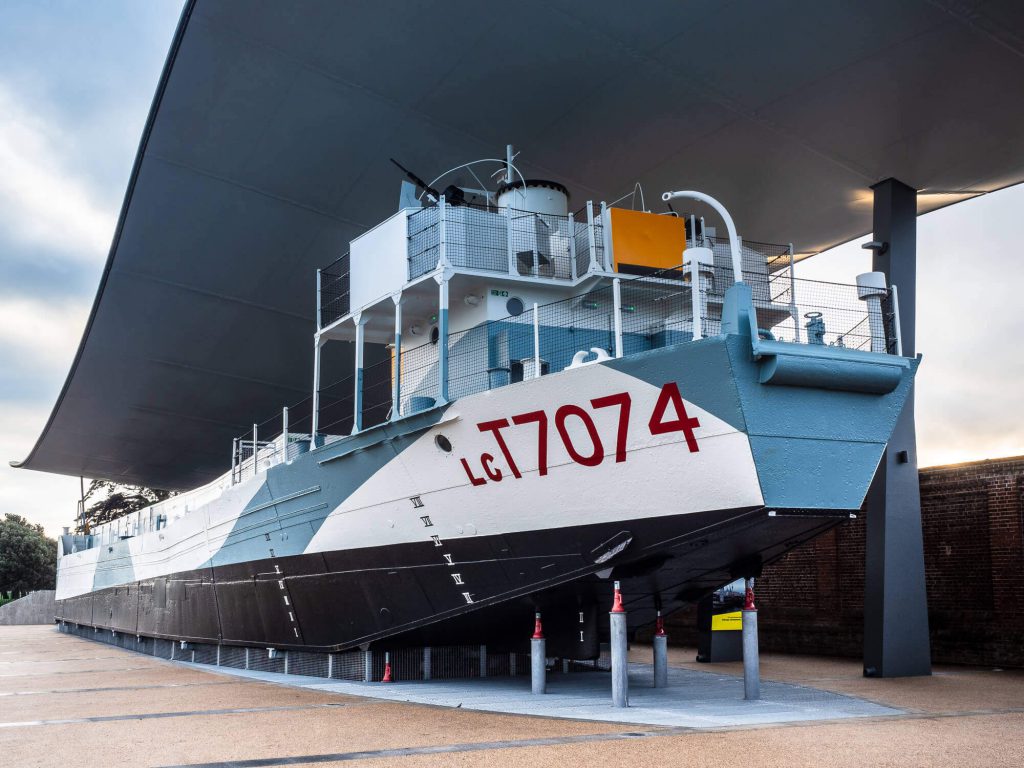 You may notice dark spots visible within the red enamel of some Poppies ─ and these are the filings from the historic LCT 7074 Steel.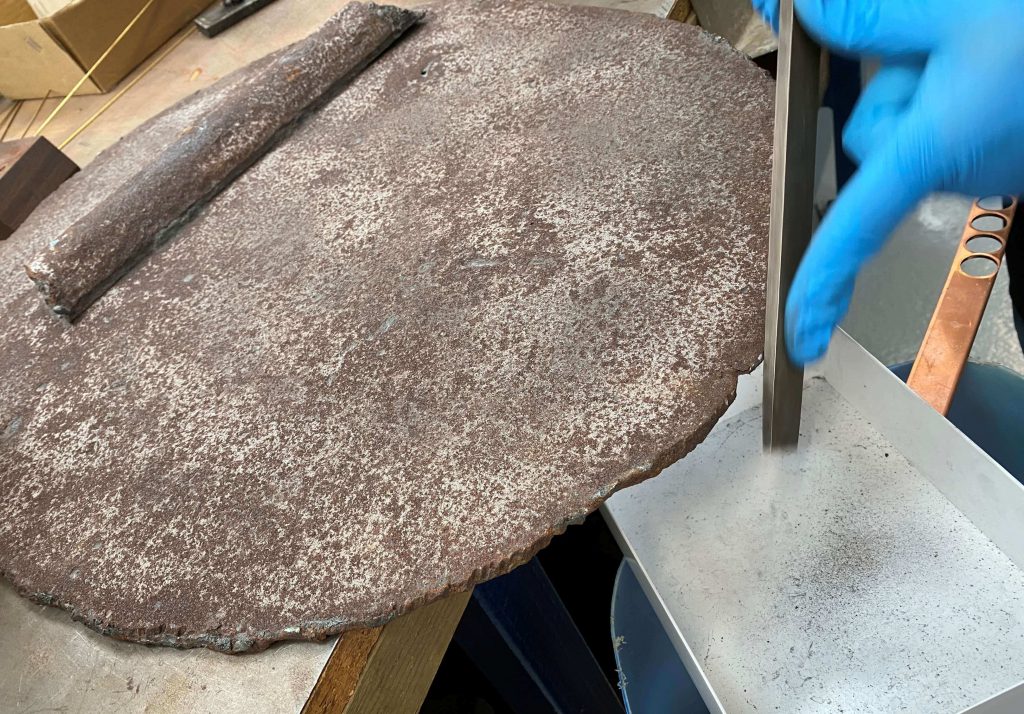 The material used derived from Army origins is a combination of ex-MK356 metal and 1945 dated ex-British Army Mess Tins, mixed to a 50:50 ratio. The MK-356, officially named the Spitfire Mk IX, took an active part in D-Day operations in June 1944. The original wing main spar was removed around the year 2008, and it is this metal that has been combined with the Mess Tins.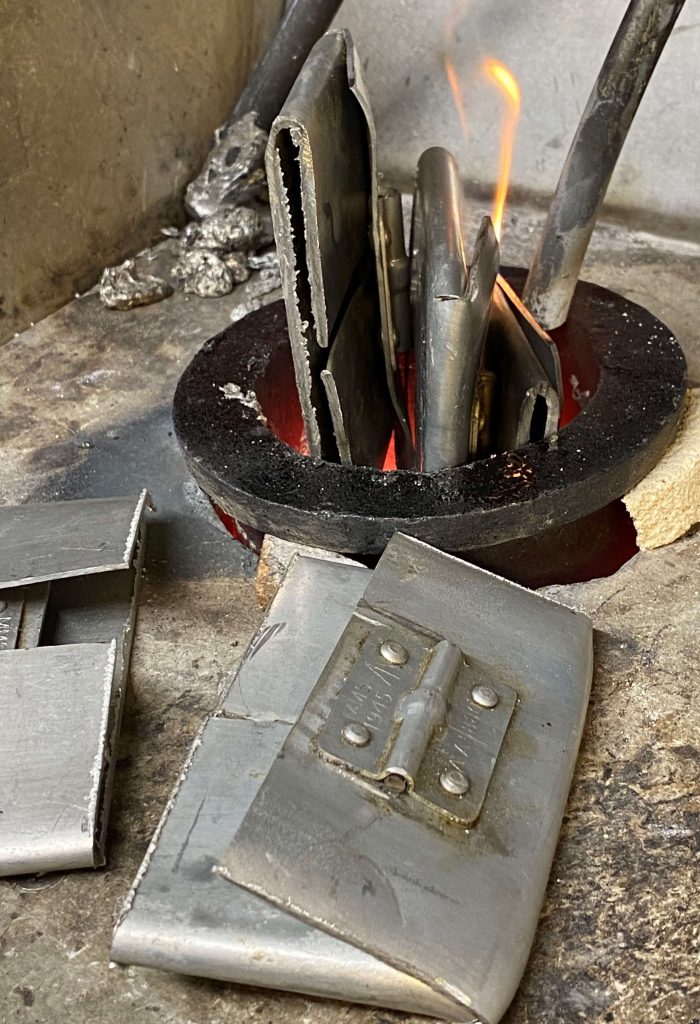 Mess tins were and still are used for a number of different things within the Army. Soldiers use them to heat food, eat from, boil water and to wash and shave in. They can be cleaned easily and used for storage of other items.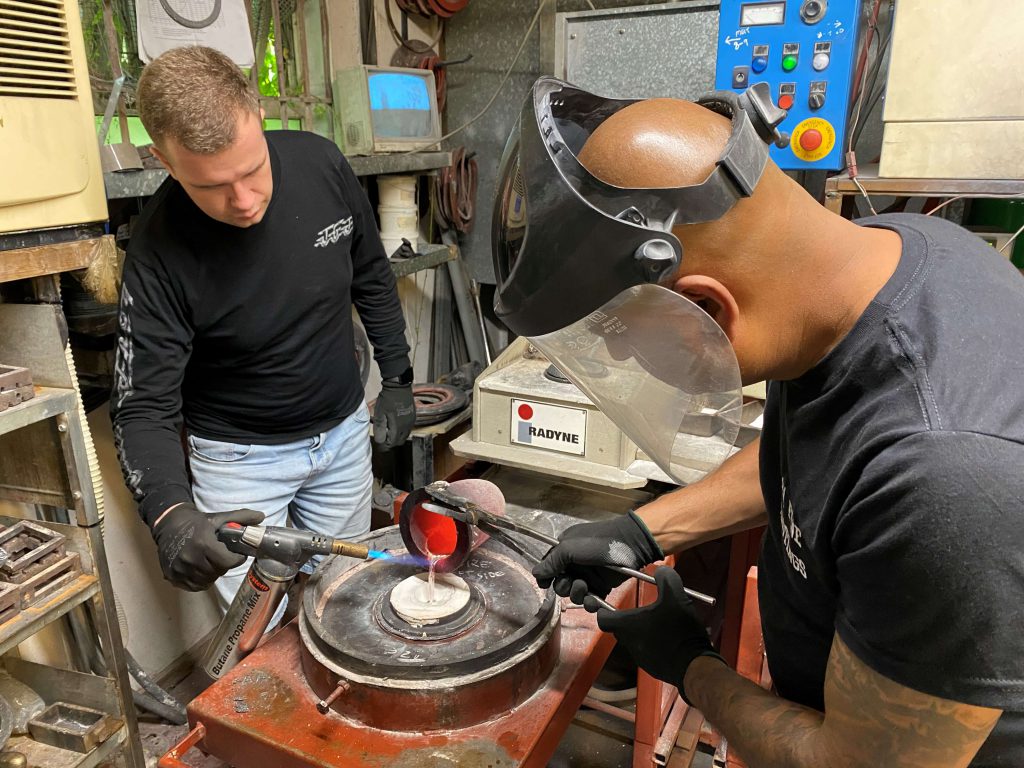 During the Second World War, aluminum was a scarce commodity primarily reserved for aircraft production, and whilst perhaps not as romantic as the Spitfire, these tins are significant items ─ because an army marches on its stomach!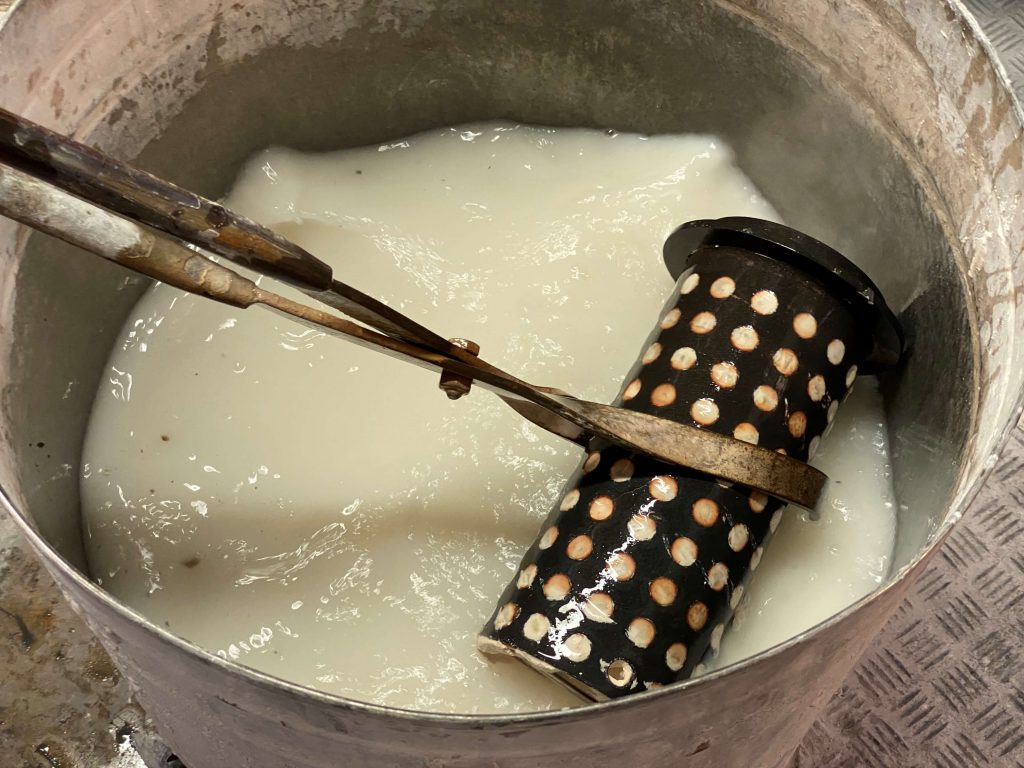 What's more, it has been struck from 5oz of fine 999/1000 Silver and is an impressive 65mm in diameter!
---
If you're interested…
This year's Masterpiece Poppy Coin it is now available to order. Click here to add one to your collection today >>