Posts Tagged '100th anniversary'
Imagine the scene: Germany 1923 – the country is being forced to pay for the damage suffered during WWI. But they have missed a payment, and the country plummets into chaos…
France and Belgium invade Germany's main industrial area, confiscating goods as reparation payments.
The economy is on the brink of collapse. Insufficient goods are being produced. Prices are running out of control…
Labourers are being paid twice a day because their wages are virtually worthless by lunchtime.
A loaf of bread, once costing 250 marks, now costs 20 billion marks!
Queues of hungry, disheartened people line the streets of Germany with wheelbarrows and baskets of coins as they desperately try to feed their families.
Just imagine having to carry your money around in a wheelbarrow because it was worth so little.
Now, 100 years later, you can own a coin that has been taken straight from that wheelbarrow…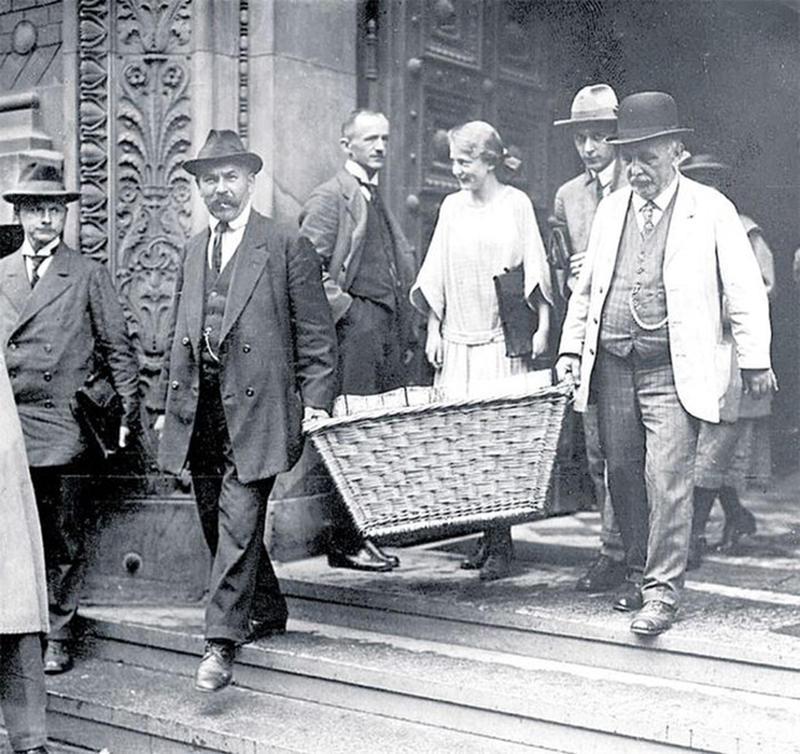 The 1923 German 200 Mark Coin
Recognised as practically worthless at the time, the 1923 German 200 Mark coin is now steeped in the rich history of Germany's most shocking period of hyperinflation. And as we mark its 100th year of issue, demand could well be hyperinflated…
The hands that this coin could've passed through are ingrained into its fascinating history. When you consider that it was this very coin that would have been buried amidst hundreds of others waiting to be exchanged for a loaf of bread, you realise that no other coin has such a unique story.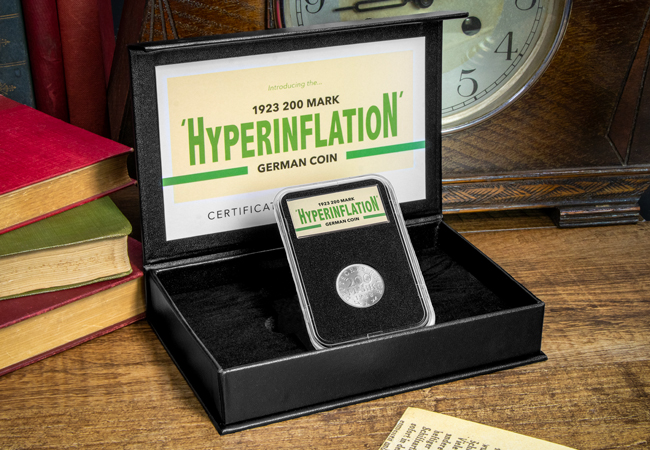 Limited Number Available for JUST £19.99
It has taken months of searching to source just a small number of this historical coin for Westminster collectors. And you must be warned, collectibles from the Weimar Republic aren't always the easiest to get your hands on, let alone ones from iconic years such as this – and with a price of less than £20.00!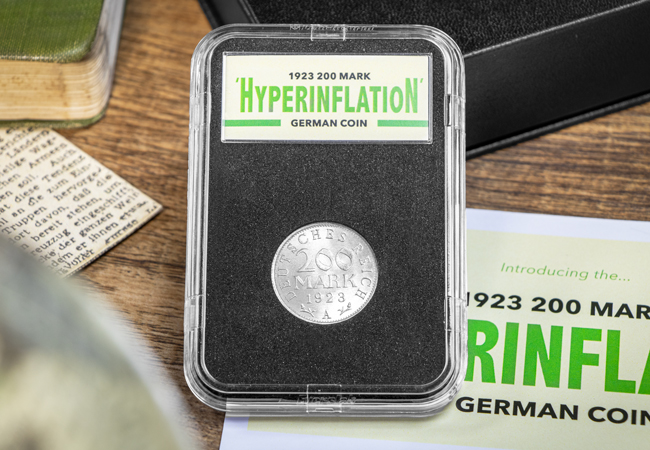 Considering its 100th anniversary, fractional cost and unmatched history, the 1923 German 200 Mark coin will be a staple piece for committed collectors.
So, don't miss your opportunity to secure one before it's too late!
One Battle. One million casualties.
Nothing represents the suffering of World War I more than the Battle of the Somme, which sees its 100th anniversary on 1st July.
It's appropriate, therefore, that the new Guernsey £5 coin, officially distributed by The Westminster Collection has been issued in support of The Royal British Legion.
The Legion was founded in 1921 to bring together the four national ex-servicemen's charities established after the Great War. Today the charity still works tirelessly to provide financial, social and emotional support to all who have served and are currently serving in the British Armed Forces and their families.
Over £500,000 of donations
And, over the last 6 years commemorative coins have helped to support The Legion's work, with donations arising from their sales, totally over £500,000.
By owning the Battle of the Somme £5 Coin in support of The Royal British Legion, not only are you ensuring that future generation never forget the sacrifices of the Somme and the other World War One battle, but you are also helping support today's current and ex-servicemen and their families.
Louise Ajdukiewicz, Head of Corporate Partnerships at The Royal British Legion, says: "These funds make a real difference to the charity and help us continue our vital services supporting the whole Armed Forces community."
Of course, owning the Battle of the Somme £5 Coin is just a small way that you can help support The Royal British Legion. For more information on how you can support The Legion, please click here.