Posts Tagged 'Remembrance Poppy'
Thank you for helping raise £1.25m for the Royal British Legion.
For nearly 20 years, we've had the privilege of working in partnership with the Royal British Legion.
Each year we've created Remembrance and Poppy-themed coins and commemoratives to raise funds and awareness for the charity.
The 2022 RBL Poppy Masterpiece Coin

The RBL Centenary Silver 50p Set

The RBL Poppy Shaped Commemorative

The RBL Centenary Gold £5 Coin

The 2021 RBL Poppy Masterpiece

The 2019 Gold Proof Poppy Coin

The 2019 RBL Poppy Masterpiece

The High Relief Poppy Silver Coin

The 2018 RBL Poppy Masterpiece

The 2017 RBL Poppy Masterpiece Coin
Through the sales of these coins and commemoratives, collectors have helped raise a remarkable £1.25 MILLION for the Royal British Legion!
We are extremely proud of this achievement, and hugely thankful to our collectors raised such an incredible amount.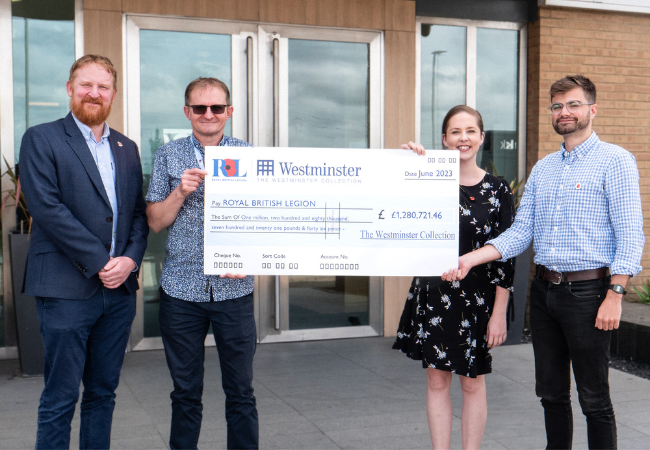 In addition to raising funds for RBL over the years, we've also had the opportunity to find out more about their incredible work for the Armed Forces Community.
And earlier this month, when we presented RBL with a cheque for £1.25 million, we had the pleasure of meeting Robert Benham, Regional Lead – Admiral Nursing – Hampshire.
Delivered in partnership with Dementia UK, Admiral Nurses give one-to-one support and expert advice for people living with a diagnosis of dementia, their families and their carers. The effects of dementia can be devastating for the whole family, but Admiral Nurses help to ease the burden and reassure families that they are not alone.
---
Where do your donations go?
£1.25 million raised by The Westminster Collection for the Royal British Legion could enable it's dedicated frontline advisors to help over 7,590 people in the Armed Forces community and their families get access to the help that they need.
Every day, RBL Case Officers provide practical and emotional one-to-one support, helping Serving and ex-Serving personnel, and their families, to get the help they deserve. The needs of the Armed Forces community are becoming more complex and can include a wide range of issues such as employment, finances, or housing; RBL Case Officers are ready to help and advise whatever the issue.
The funds raised by The Westminster Collection can help people like Lawrence.
Following seven years in the Army, Lawrence was medically discharged after injuring his spine whilst weightlifting.
After an exemplary military career Lawrence found himself struggling to adapt to civilian life.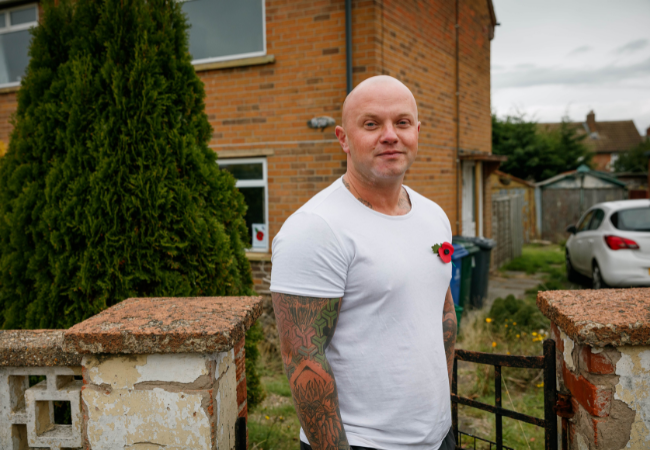 To help Lawrence get the support he needed his fiancée Danielle advised him to get in touch with the Royal British Legion.
He was contacted by one of the RBL's local Case Officers, Paul James, who was able to get Lawrence the mental health support he needed.
In December 2020, when Lawrence was unable to work due to Covid-19, his debt suddenly spiralled by almost 400%. But the RBL's Benefits, Debt and Money Advice team (BDMA) were able to help.
Lawrence said: "They [the RBL] have helped me sort out both my mental health and my financial health. I'm debt-free and looking forward to starting a new career, I cannot thank them enough."
To find out more about the Royal British Legion, click here.
---
What's next for our partnership?
We're excited to see our longstanding partnership with the Royal British Legion continue later this year when we'll be launching the latest additions to our Official RBL Poppy coins and commemoratives range.
Enter your details below to sign up for the latest updates…
Want to know how a 1945 British Army Mess Tin, a WWII Spitfire and a D-Day Landing Craft have been repurposed to serve as a poignant tribute to the fallen? Keep reading to find out.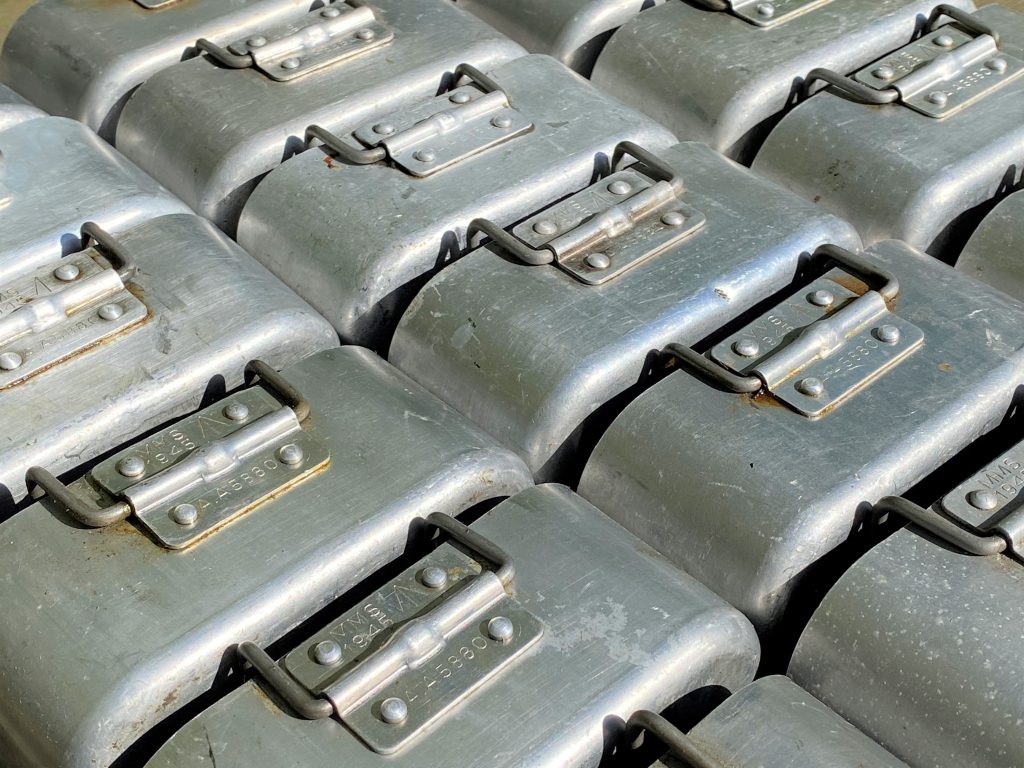 ---
Since 2004, The Westminster Collection has felt honored to be in partnership with the Royal British Legion, supporting them year on year by raising funds which enable them to continue to provide financial, social and emotional support to members and veterans of the UK Armed Forces, their families and dependents.
In support of the Royal British Legion, each year we produce a stand-out coin to mark Remembrance Day. We call it the 'Masterpiece'.
And now, we're excited to announce details of this year's 'Masterpiece' coin…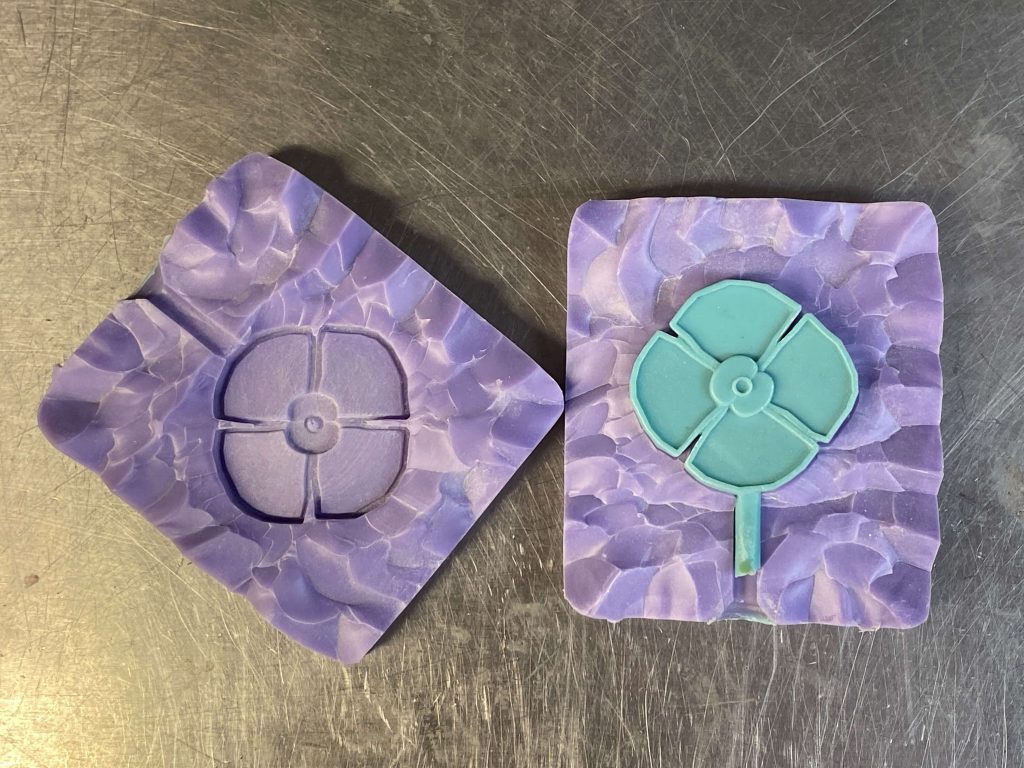 When you discover the story behind the metal used to create this coin, you'll quickly realize that it's one of the most unique and historically fascinating coins ever released. It really does live up to its name.
The Masterpiece
As this year marks the Centenary of the Royal British Legion, an exceptional Masterpiece Poppy Coin has been released, commemorating this important milestone. It represents the three military facets of RBL ─ the Army, RAF and the Navy.
This is why we commissioned a three-dimensional '1921 style' Poppy to be crafted from three pieces of historic metal representing the three divisions of the military:
1. WWII Spitfire ─ to be precise, the MK356, which flew during the D-Day campaign and shot down a German Me Bf109
2. A British Army Mess Tin from 1945
3. Landing Craft LCT7074 ─ the actual craft that landed on Gold Beach during D-Day
Historic Metals ─ crafted into a Masterpiece…
We acquired the craft metal with the kind assistance of the National Museum of the Royal Navy at Portsmouth, allowing us to source the substance from the original steel plating of the landing craft LCT 7074. LCT 7074 landed on Gold Beach on D-Day, 6th June 1944, and the plating used is from the hull that was physically in contact with the actual beach on D-Day itself. Today, LCT is the only surviving Landing Craft Tank left from this momentous day.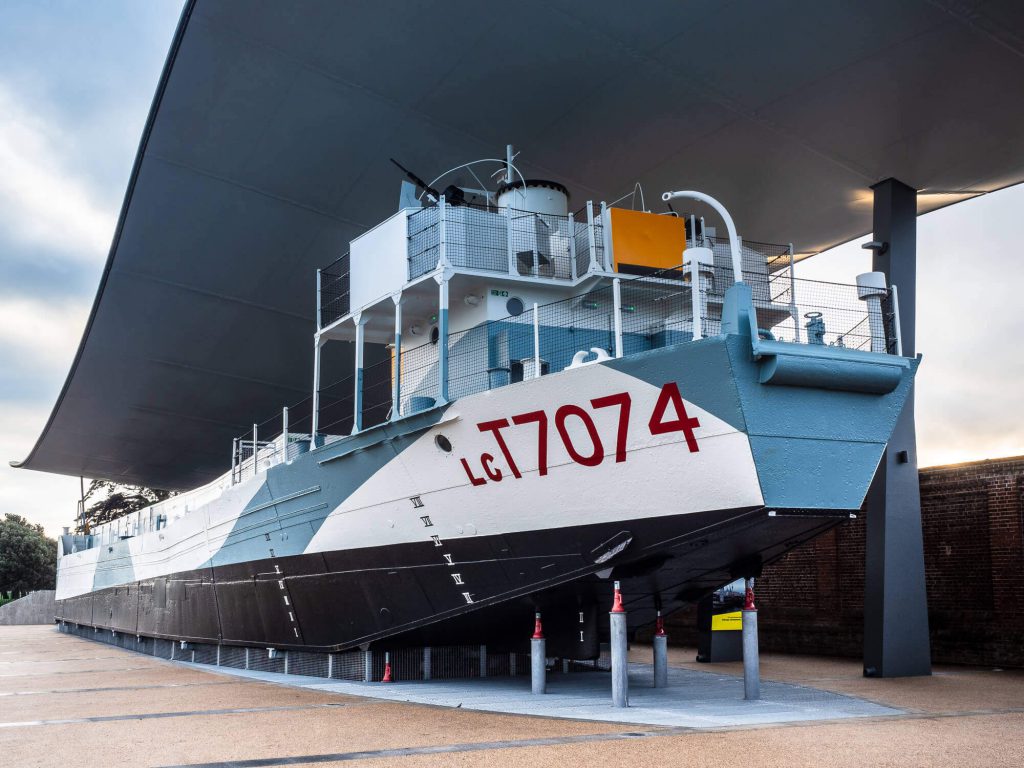 You may notice dark spots visible within the red enamel of some Poppies ─ and these are the filings from the historic LCT 7074 Steel.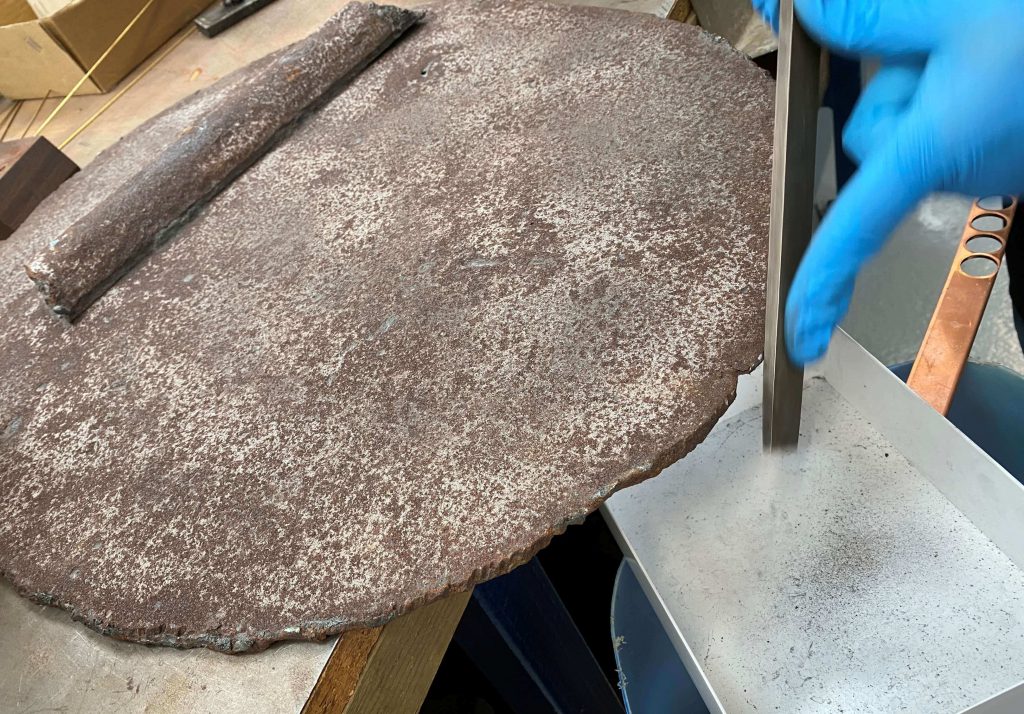 The material used derived from Army origins is a combination of ex-MK356 metal and 1945 dated ex-British Army Mess Tins, mixed to a 50:50 ratio. The MK-356, officially named the Spitfire Mk IX, took an active part in D-Day operations in June 1944. The original wing main spar was removed around the year 2008, and it is this metal that has been combined with the Mess Tins.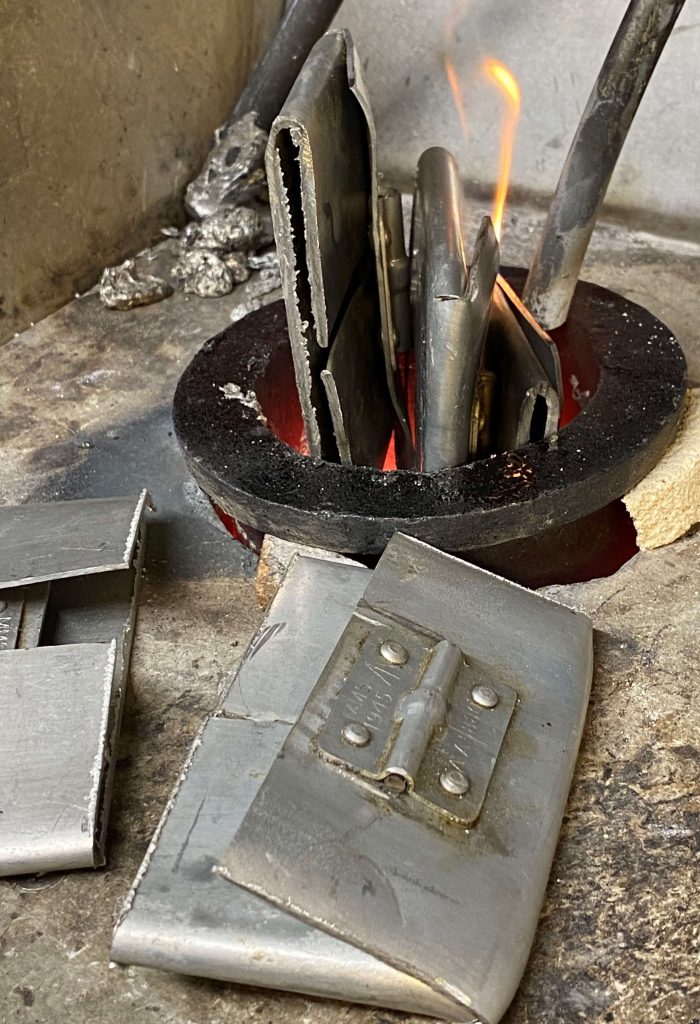 Mess tins were and still are used for a number of different things within the Army. Soldiers use them to heat food, eat from, boil water and to wash and shave in. They can be cleaned easily and used for storage of other items.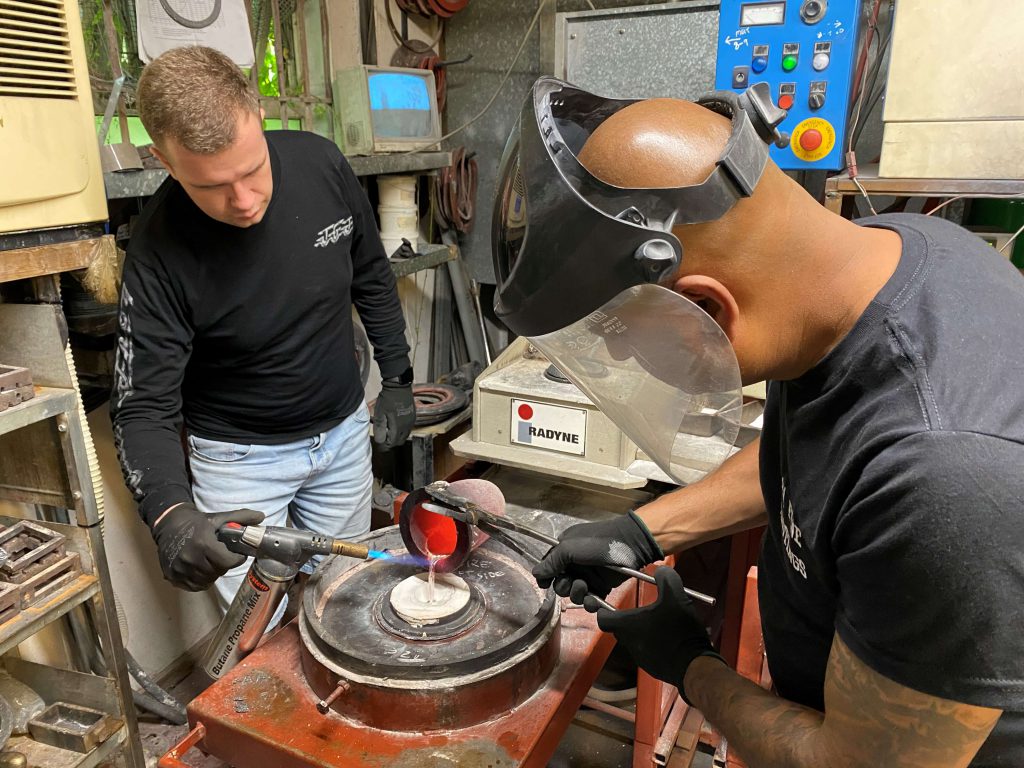 During the Second World War, aluminum was a scarce commodity primarily reserved for aircraft production, and whilst perhaps not as romantic as the Spitfire, these tins are significant items ─ because an army marches on its stomach!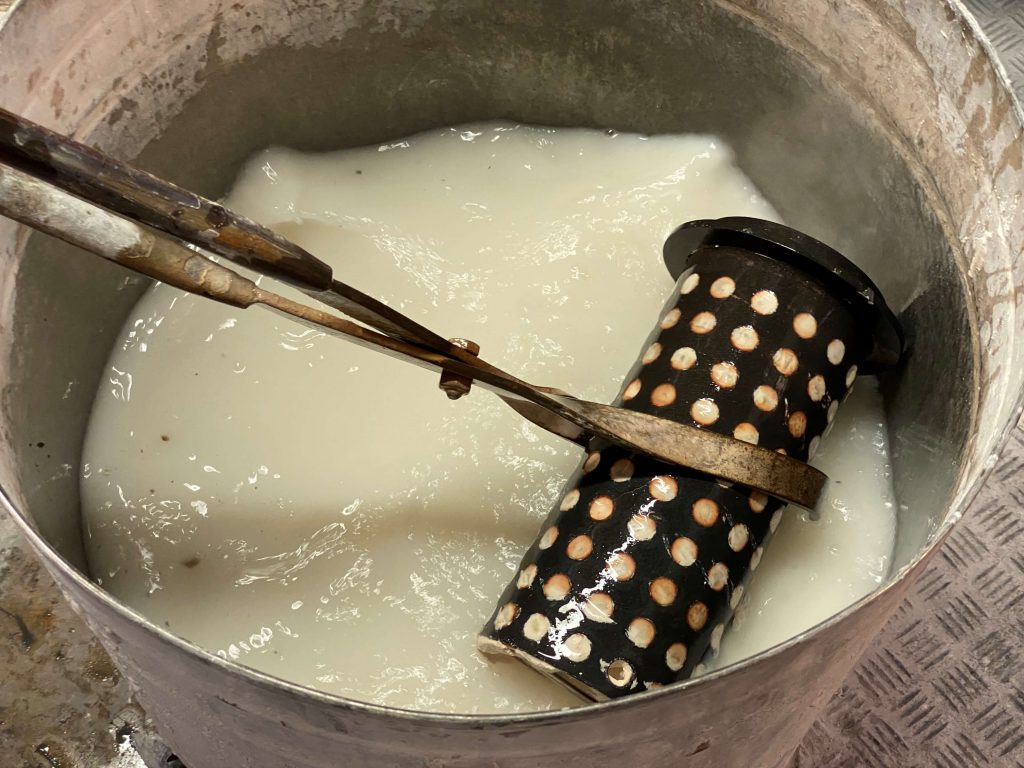 What's more, it has been struck from 5oz of fine 999/1000 Silver and is an impressive 65mm in diameter!
---
If you're interested…
This year's Masterpiece Poppy Coin it is now available to order. Click here to add one to your collection today >>
2021 marks the centenary of the Royal British Legion. For 100 years the Royal British Legion (RBL) has been providing financial, social and life-long support to the Armed Forces community.
Established out of the need to provide care for those who had fought during the First World War and returned home needing assistance, RBL has been a support system and helping hand for many across the years.
Since 2004 The Westminster Collection has been proud partners with the Royal British Legion, and throughout that time our collectors have raised over £1.1 million for the organisation.
"This staggering contribution has been crucial in allowing us to continue providing vital welfare services to veterans and their families."

Charles Byrne – Director General, Royal British Legion
In this special centenary year, we look back over RBL's history, their achievements, and our continued relationship with this vital organisation.
The history of the Poppy
Out of destroyed fields left barren from the First World War, beautiful red Flanders poppies began to grow. This is what gave Lieutenant Colonel John McCrae inspiration to write the poem 'In Flanders Fields'.
Spearheaded by Moina Michael and Anna Guérin, the poppy was adopted across the globe as a symbol of Remembrance. Both Michael and Guérin produced poppies, and together, nine million poppies were produced and sold in 1921, raising more than £106,000 which went towards aiding ex-Servicemen.
Interestingly, due to the poppies being produced by different manufacturers and in separate countries, their appearance became quite different.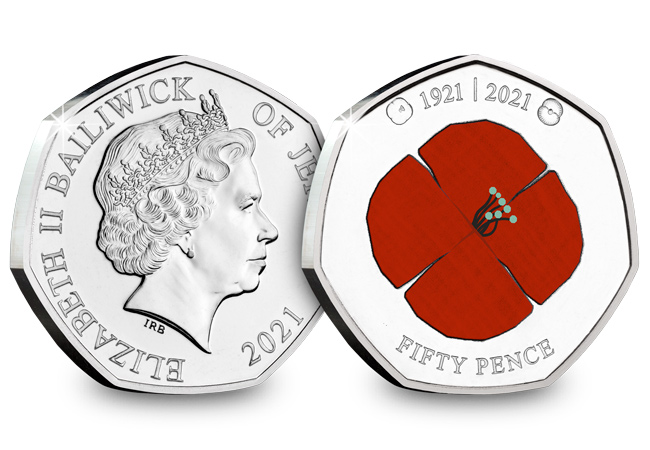 Those made in France were vivid red, simple, made from fabric and with a little green stalk. They included two messages on them which were 'British Legion Remembrance Day' and 'Made by the Women and Children. The devastated areas of France.'
Whereas, the ones produced in Britain had a total number of five petals made from silk, with black stitching, little beads and a leaf.
The poppy design has changed a lot over the past 100 years; today it comprises of two red paper petals with a black centre and green paper leaf. But the meaning behind the symbol remains the same, and now, an amazing forty million poppies are dispersed globally each year.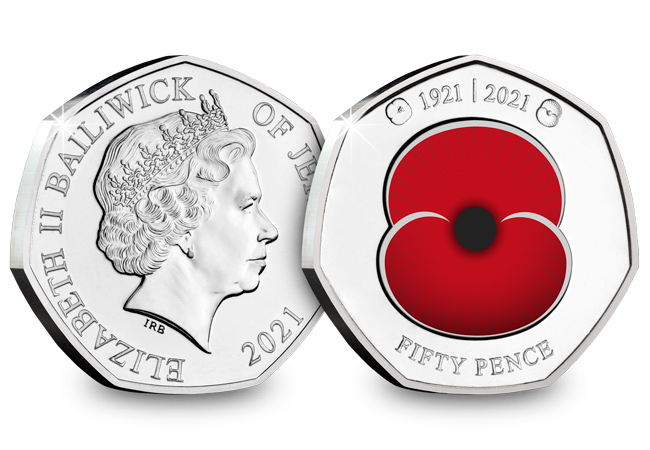 RBL: 1921 – 2021
From the very beginning, the Royal British Legion has given their undivided attention to helping veterans as they believe that "no-one should suffer for having served others".
Since then, RBL has worked tirelessly to honour that promise. Here are just some of the fantastic things they have achieved over the past 100 years.
The first TB hospital
Tuberculosis (TB) was one of the most serious health issues experienced after the First World War, resulting in the deaths of 18,000 returning servicemen. To help treat patients, RBL set up the very first British TB hospital, providing much-needed treatment to patients and also providing jobs and housing to servicemen and their families.
The village surrounding this hospital is now a thriving community which still supports the RBL to this day, producing 20 million Remembrance poppies every year.
Rehabilitation centres
RBL has funded many rehabilitation centres to provide much-needed support to veterans and members of the Armed Forces. Their services include wellbeing courses, and a whole host of activities aimed at building camaraderie such as:
Archery
Mountain biking
Wheelchair basketball
They have also part-funded The Defence Medical Rehabilitation Centre which houses the Royal British Legion Complex Trauma Gym, open for patients to participate in fitness activities which aim to increase their mobility and help them to regain independence.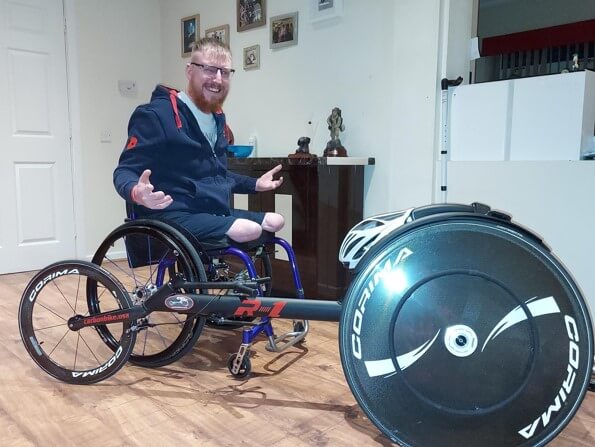 COVID-19 support
More recently, RBL have been supporting the Armed Forces community during the COVID-19 pandemic. To help with a dramatic increase in calls for accessing food, RBL extended their Benefit, Debt and Money Advice Service. Another vital service utilised during the pandemic has been RBL's Telephone Buddies scheme, which offers companionship and support to anyone feeling lonely or isolated.
Since 1921, the RBL has gained 180,000 members and 110,000 volunteers, making them the nation's largest Armed Forces charity.
Working hard to ensure that the Armed Forces community have a voice, they communicate with members of parliament and officials to establish the representation the community deserve. Transitioning to civilian life can be difficult for ex-serving personnel and that's why RBL continue to be there to provide lifelong support to them and their families, offering advice and guidance but also rehabilitation and recovery activities.
---
RBL's Partnership with The Westminster Collection
Since 2004, The Westminster Collection has been honoured to produce annual poppy coins in collaboration with the Royal British Legion. From Brilliant Uncirculated coins, to intricate Masterpiece coins, these are one-of-a-kind designs and are as unique as they are beautiful.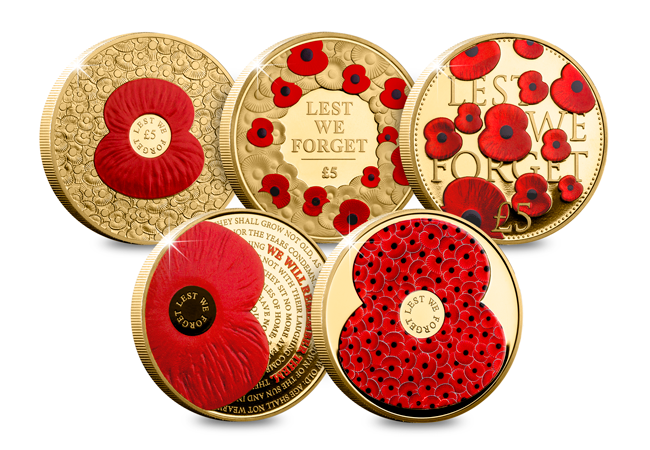 Over the past 17 years, collectors have shown their support to the RBL through purchasing these annual coin designs to take pride of place in their collections. 10% of any sales are contributed directly to RBL to support their vital work with the Armed Forces community.
We would like to thank our collectors for continuing to show their support to the RBL and help them to provide financial, social and emotional support to all who have served and are currently serving in the British Armed Forces and their families.
The 2021 Poppy Coin Collection
In this milestone anniversary year a new, very special design has been issued to commemorate RBL's centenary.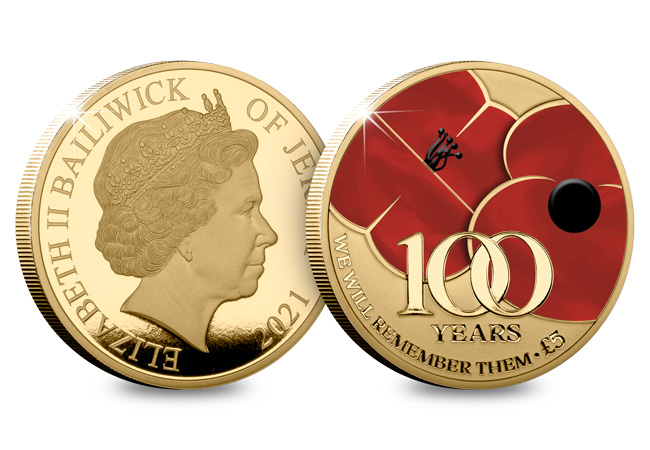 The design perfectly illustrates RBL's centenary year, featuring the 1921 RBL Poppy alongside the iconic modern day poppy. The reverse also includes the messages 'We will remember them' and '100 years'.
'We will remember them' was chosen because it is a significant line taken from the poem 'For the Fallen' written by Lauren Binyon in 1914. 'For the Fallen' endures as a dignified and solemn expression of loss.
This year's design brings both the past and present together, acknowledging all of the outstanding work the Royal British Legion has done throughout the past 100 years – and will continue to do so for many more.
---
If you're interested…
Take a closer look at this year's coins in the video below, and if you'd like to own one of this year's commemorative Poppy coins you can shop the complete range here >>