Posts Tagged 'Remembrance Coins'
Want to know how a 1945 British Army Mess Tin, a WWII Spitfire and a D-Day Landing Craft have been repurposed to serve as a poignant tribute to the fallen? Keep reading to find out.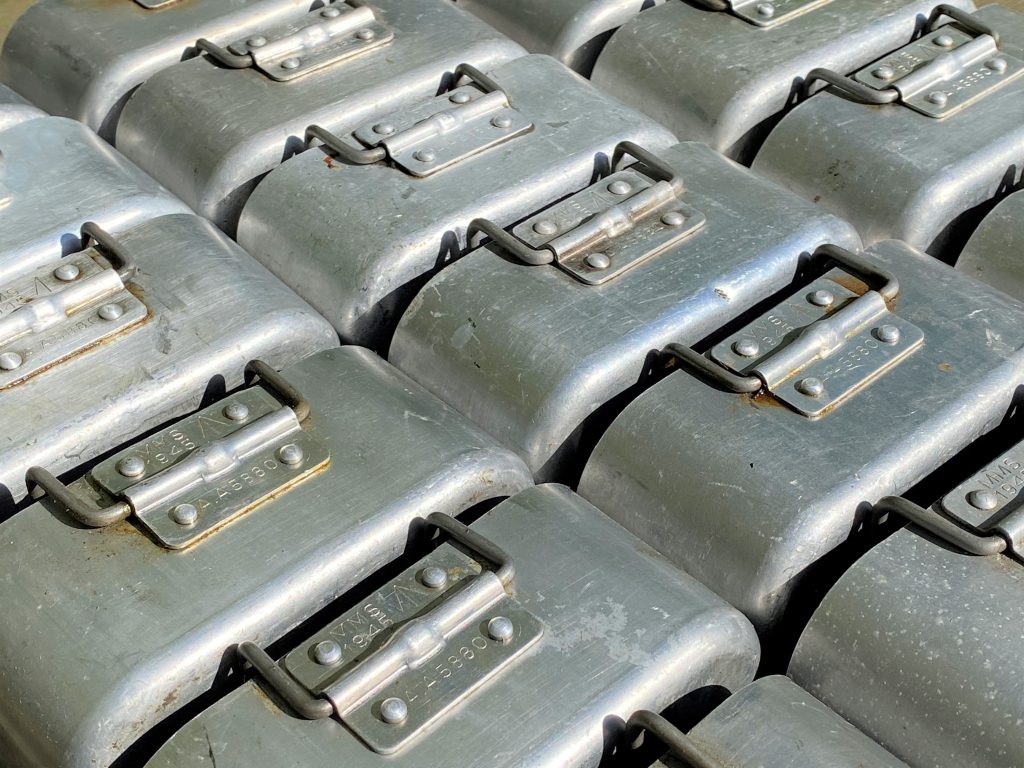 ---
Since 2004, The Westminster Collection has felt honored to be in partnership with the Royal British Legion, supporting them year on year by raising funds which enable them to continue to provide financial, social and emotional support to members and veterans of the UK Armed Forces, their families and dependents.
In support of the Royal British Legion, each year we produce a stand-out coin to mark Remembrance Day. We call it the 'Masterpiece'.
And now, we're excited to announce details of this year's 'Masterpiece' coin…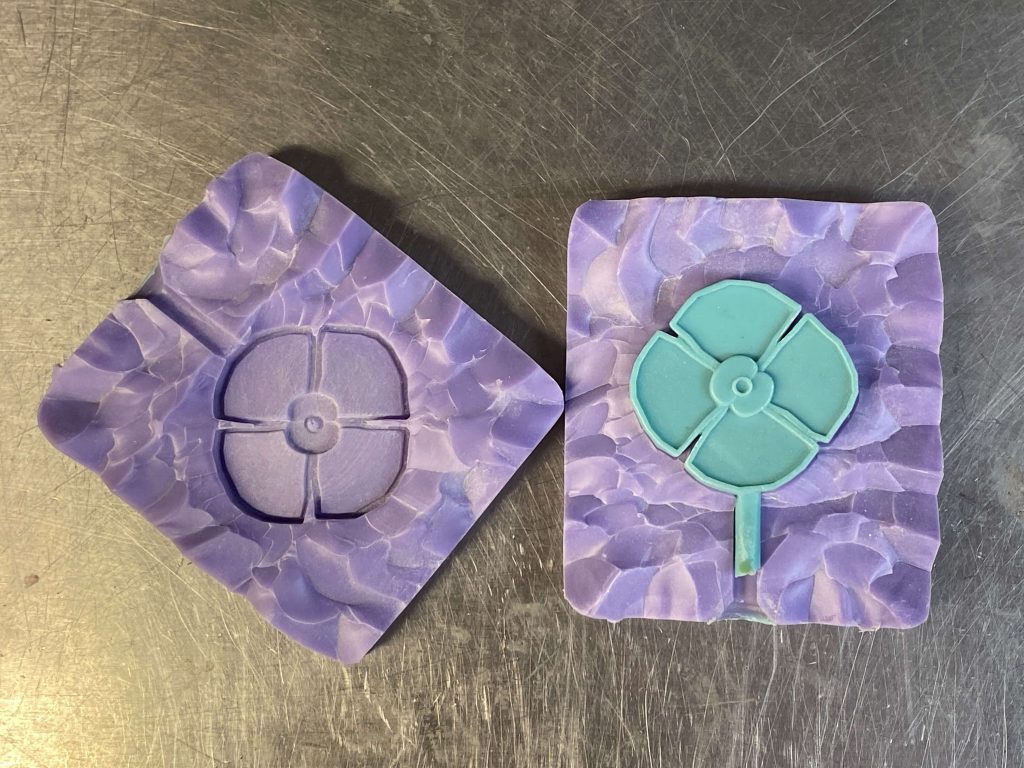 When you discover the story behind the metal used to create this coin, you'll quickly realize that it's one of the most unique and historically fascinating coins ever released. It really does live up to its name.
The Masterpiece
As this year marks the Centenary of the Royal British Legion, an exceptional Masterpiece Poppy Coin has been released, commemorating this important milestone. It represents the three military facets of RBL ─ the Army, RAF and the Navy.
This is why we commissioned a three-dimensional '1921 style' Poppy to be crafted from three pieces of historic metal representing the three divisions of the military:
1. WWII Spitfire ─ to be precise, the MK356, which flew during the D-Day campaign and shot down a German Me Bf109
2. A British Army Mess Tin from 1945
3. Landing Craft LCT7074 ─ the actual craft that landed on Gold Beach during D-Day
Historic Metals ─ crafted into a Masterpiece…
We acquired the craft metal with the kind assistance of the National Museum of the Royal Navy at Portsmouth, allowing us to source the substance from the original steel plating of the landing craft LCT 7074. LCT 7074 landed on Gold Beach on D-Day, 6th June 1944, and the plating used is from the hull that was physically in contact with the actual beach on D-Day itself. Today, LCT is the only surviving Landing Craft Tank left from this momentous day.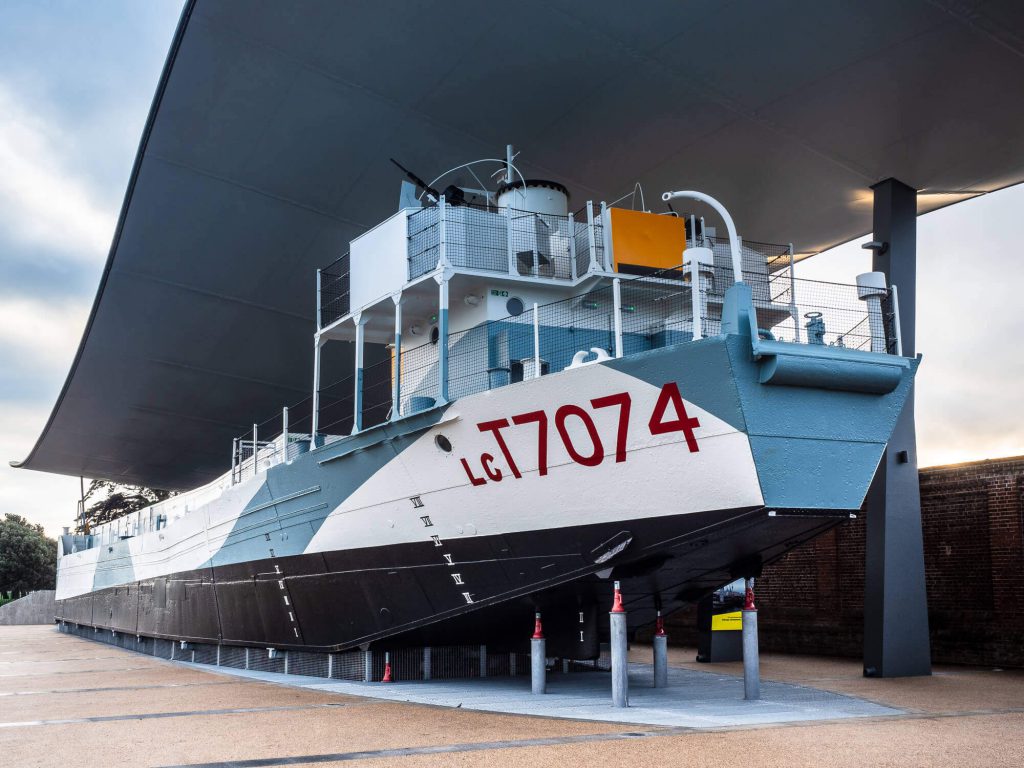 You may notice dark spots visible within the red enamel of some Poppies ─ and these are the filings from the historic LCT 7074 Steel.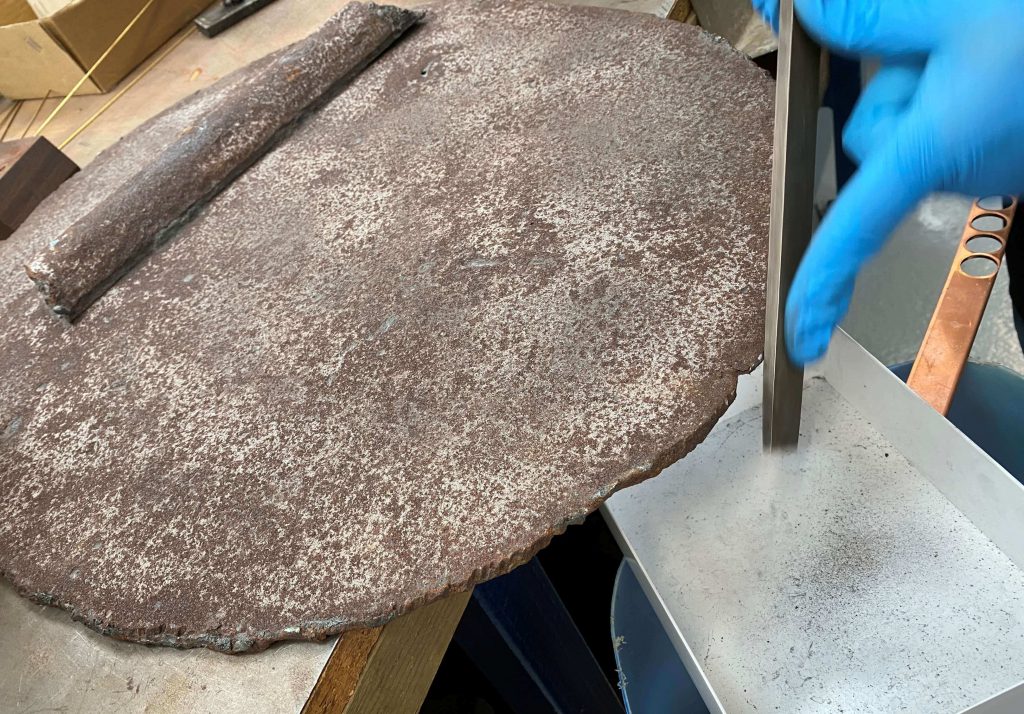 The material used derived from Army origins is a combination of ex-MK356 metal and 1945 dated ex-British Army Mess Tins, mixed to a 50:50 ratio. The MK-356, officially named the Spitfire Mk IX, took an active part in D-Day operations in June 1944. The original wing main spar was removed around the year 2008, and it is this metal that has been combined with the Mess Tins.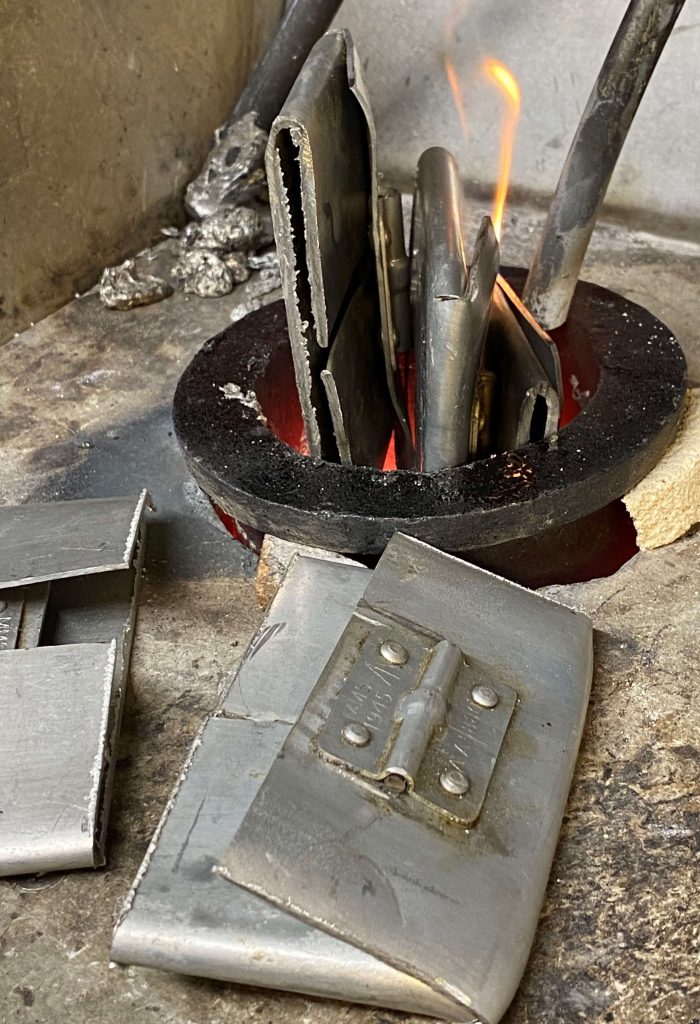 Mess tins were and still are used for a number of different things within the Army. Soldiers use them to heat food, eat from, boil water and to wash and shave in. They can be cleaned easily and used for storage of other items.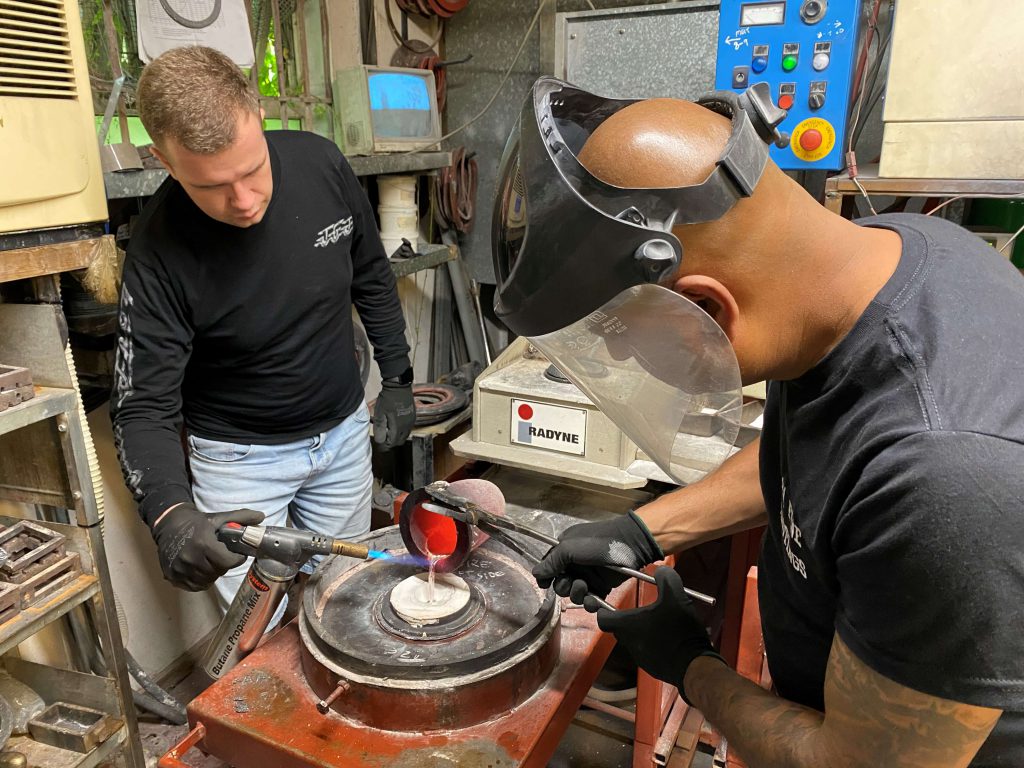 During the Second World War, aluminum was a scarce commodity primarily reserved for aircraft production, and whilst perhaps not as romantic as the Spitfire, these tins are significant items ─ because an army marches on its stomach!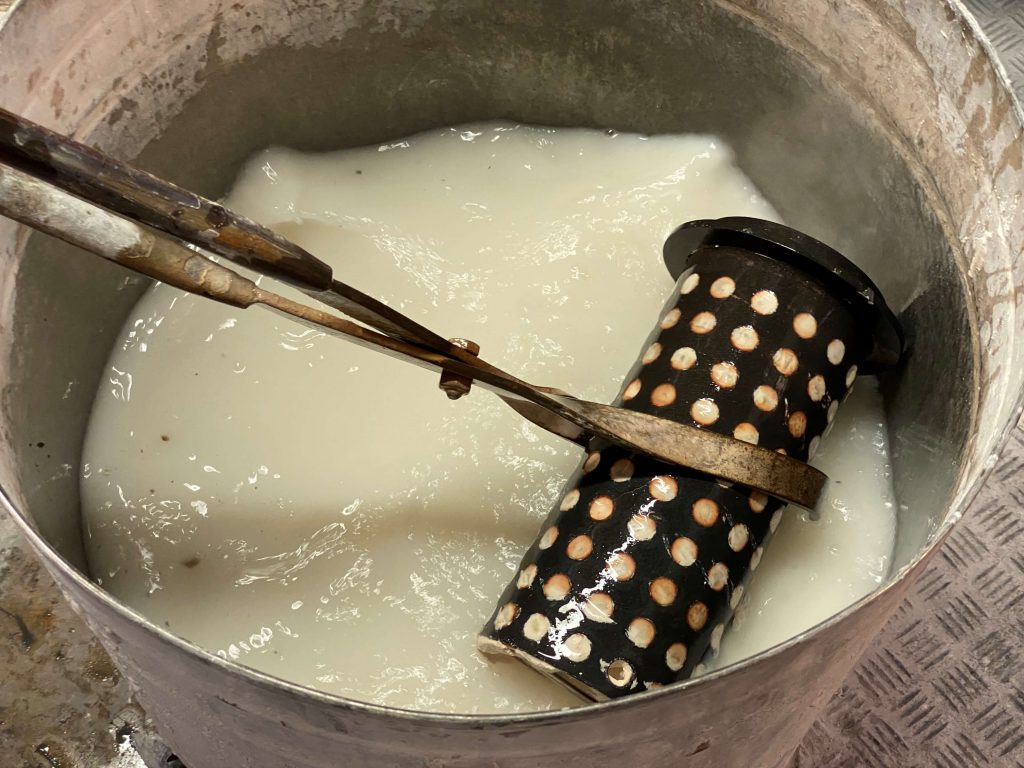 What's more, it has been struck from 5oz of fine 999/1000 Silver and is an impressive 65mm in diameter!
---
If you're interested…
This year's Masterpiece Poppy Coin it is now available to order. Click here to add one to your collection today >>
The Royal Mint have just released this year's Remembrance Day coin, however we're not expecting there to be enough coins for our collectors!
You see, even as an official distributor of Royal Mint coins, we have only been able to secure a tiny allocation of todays release.
As I'm writing this I can see we currently have JUST 144 Silver Proof, and ONLY 17 Silver Proof Piedfort coins in stock!
So if you're interested in adding this must-have Remembrance coin to your collection you'd best be QUICK, as our stock levels are dropping FAST.
Watch my latest video to find out everything you need to know.
---
If you're interested…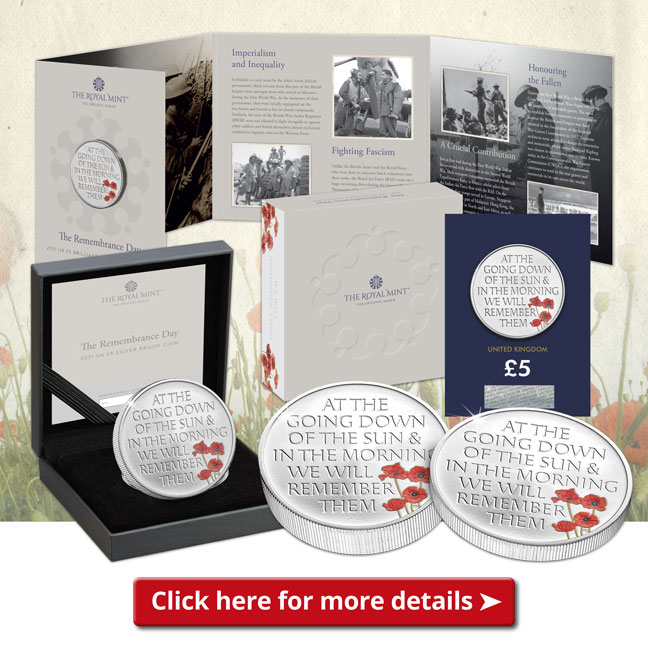 This year marks 80 years since the Battle of Britain, and to commemorate this poignant anniversary 300 Masterpiece Poppy Coin's have been released in support of The Royal British Legion.
And considering it's been crafted from a genuine Spitfire, which was part of the Battle of Britain memorial flight for nearly FIFTY years, means that this coin has a remarkable story to tell…
So, join Adam in our latest unboxing video where he takes a closer look at this brand new Silver 5oz Poppy coin that's truly worthy of its Masterpiece title.
---
If you're interested

Click here to be one of only 300 collectors to own the 2020 Masterpiece Poppy Silver 5oz Coin >>