Posts Tagged 'Datestamp coin'
In my latest video I unbox an historic tribute that's been issued to mark the 95th Birthday of Her Majesty Queen Elizabeth II.
But ONLY 195 have been released WORLDWIDE, making it one of the most unique and limited ways to pay tribute to the Queen and her longevity.
---
If you're interested…
Click here to be one of only 195 collectors worldwide to own this historic set >>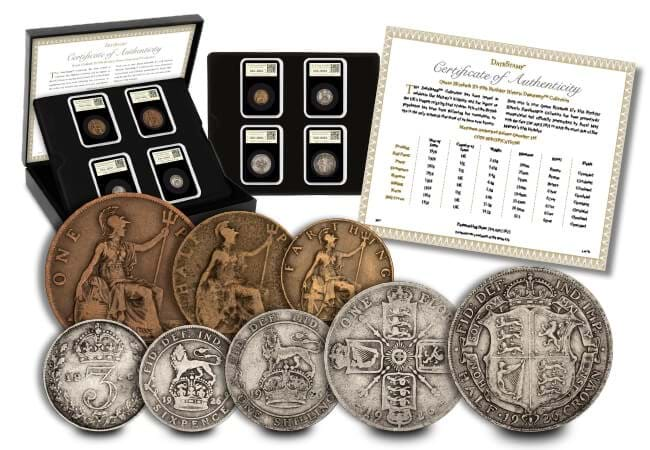 Today marks Her Majesty's 95th Birthday.
And to mark this incredible Royal milestone the WORLD'S FIRST Silver Sovereign DateStamp™ has just been released.
But ONLY 500 are available WORLDWIDE at the incredible price of JUST £59.99 (+p&p).
And in my latest video I explain why you NEED to add this WORLD FIRST to your collection. But with just 500 available, I don't expect it to be available for long.
---
If you're interested…
Click here to be one of 500 collectors to own this WORLD FIRST >>