Posts Tagged 'Classic Coins'
It's not often that you see a complete set of historic stamps with such monumental importance. And it's even rarer for those stamps to be alongside a complete set of coins of the same year, in this case 1953.
But the Queen Elizabeth II Complete Coronation Stamp and Coin Collection has both of these highly collectable items, and it has a tiny edition limit of 495!
So, join Adam as he takes a closer look at what is surely the perfect collector's tribute to Queen Elizabeth II.
---
If you're interested…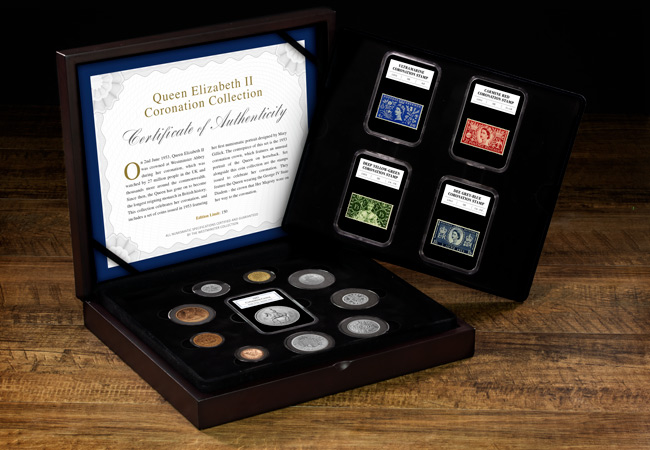 Click here to be one of JUST 495 collectors to own the The Queen Elizabeth II Coronation Coin and Stamp Collection >>
In today's video we're taking you back to the 18th century – or 1797 to be more precise.
Of course, this was the year of the Cartwheel Pennies. The largest and heaviest coins to ever have been issued for circulation and they really were HUGE.
The story behind how these coins came about is honestly fascinating making them one of the most sought-after coins in British coin collections.
So buckle up as today I'm taking you back in time for a history lesson in British coinage…
---
If you're interested…
Click here to add the 1797 George III 'Cartwheel' Coin Set to your collection>>