Posts Tagged 'historic coins'
This year marks the 50th anniversary of the Decimalisation of our currency. On 15th February 1971, known as Decimal Day (or D-Day), the country switched to the decimal currency (based on multiples of 10 and 100) that we are familiar with today. But what happened on that day, and why is it important to collectors?
Before then, Britain used a monetary system that dated thousands of years back to the Roman Empire! The problem with the old Pounds, Shillings, and Pence system (sometimes called 'old money') is that it was based on multiples of 12 and 240. This made it quite confusing – there were 12 pennies in a shilling and 240 pennies in a pound, and 20 shillings made a pound – certainly not easy to add up in your head!
We get a lot of questions about Decimalisation, so before we celebrate the anniversary next month, we've answered some of your top questions about the biggest change to UK currency ever!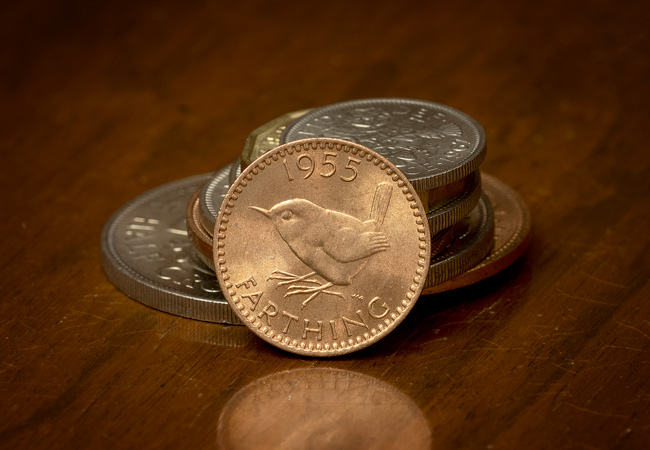 What were the coins called before Decimalisation?
The Pounds (£), Shillings (/-) and Pence (d) system included lots of coins with very different names to today's coinage. A lot of these coins were given slang nicknames, such as 'thrupence' or 'thrupny bit' for a threepence, or a tanner for a sixpence. A Shilling was sometimes called a 'bob', and a ten shilling note would often be referred to as a 'ten-bob' note.
| | | |
| --- | --- | --- |
| Pre-decimal Coin | Amount | Decimal Equivalent |
| Halfpenny | ½d. | 5⁄24p ≈ 0.208p |
| Penny | 1d. | 5⁄12p ≈ 0.417p |
| Threepence | 3d. | 1¼p |
| Sixpence | 6d. | 2½p |
| Shilling | 1/- | 5p |
| Florin | 2/- | 10p |
| Half Crown | 2/6 | 12½p |
| Crown | 5/- | 25p |
Who was the first country to go decimal?
Did you know the UK wasn't the first country to go decimal? In fact, as early as 1704 Russia introduced the Ruble which was equal to 100 Kopecks, making it the first country to have a decimal coin. It was followed by France which introduced the Franc in 1795. Although the UK was one of the last to turn decimal, discussions first started in Britain as early as the 1820s, but the idea didn't take off well with the public so it wasn't until 150 years later that it actually happened.
When were the first decimal coins issued?
The first new decimal coins were actually issued before decimal day in 1971 – three years earlier in fact! In 1968 the plans for decimalisation were set in motion. To try and help the public acclimatise to the new decimal coins, the 5p and 10p, were issued, followed by the 50p a year later in 1969. This meant that the coins circulated alongside their pre-decimal siblings (Shilling, Florin, and 10 bob note) and were used interchangeably. By 1971 when the pre-decimal coinage ceased to be legal tender, only 3 new coins would be introduced (Half pence, one pence, two pence), making the jump to decimal currency a little easier for the public.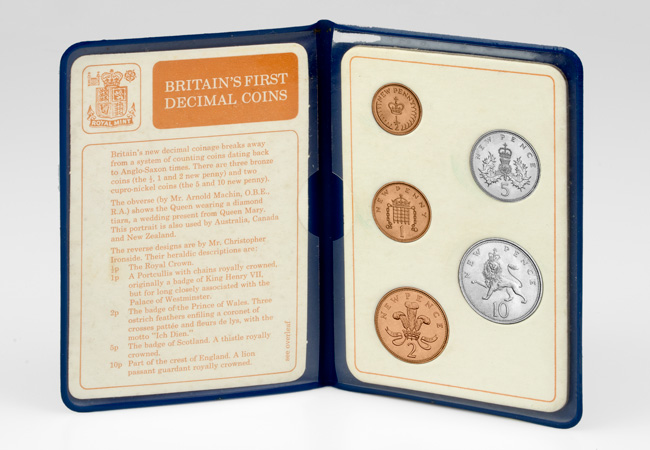 Why did the banks close for four whole days?
In 1971, very few banks used digital systems so on 10th February the banks closed for four days until Decimal Day. This allowed all outstanding cheques to be cleared in old money and all customers accounts to be converted into decimal coinage – and because most banks weren't computerised, this had to be done manually! February was actually chosen as it was the quietest time of year for banks, shops, and public transport. It's hard to imagine the banks closing for four days in a row now!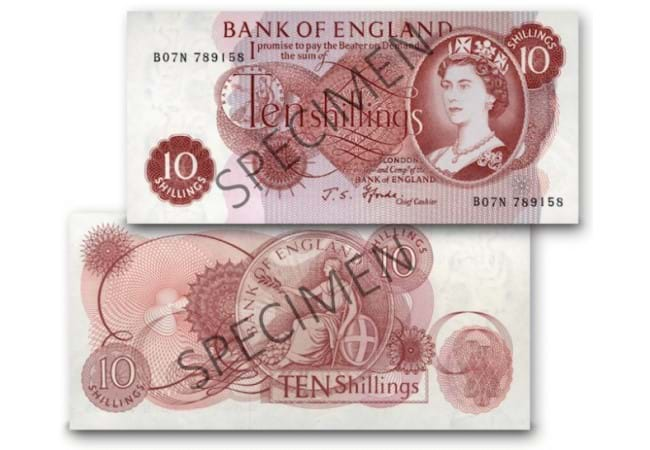 How did people compare between the two currencies?
Many people worried about shopkeepers inflating the prices of products during the changeover, but with a public information campaign that ran for almost 2 years prior, many people already had some idea of the conversions. And to help, currency convertors were made available to people, and shops displayed the prices in both currencies before and after Decimal Day. People could also continue to pay in old money, but they would receive their change in new money.
It took some time, but soon the decimal currency became familiar to everyone and continues to be the biggest change to UK coinage in thousands of years. In the lead up to the 50th anniversary, we'll be issuing a series of blogs telling you all you need to know about this iconic moment in numismatic history, so make sure to stay tuned!
If you're interested:
You can commemorate the 50th anniversary of Decimalisation now with the Historic Decimal Coins Collection! Including an ORIGINAL Decimal Coin Wallet, BRAND NEW BU 50p, and a FREE replica booklet. Click here to secure your Historic Decimal Coins Collection for JUST £29.99!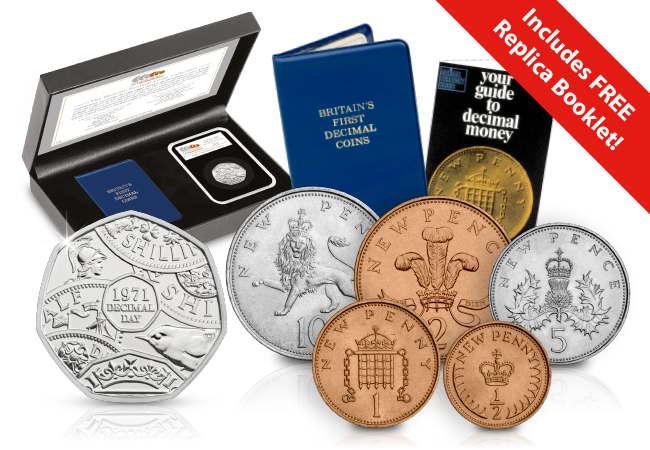 Tomorrow on 28th October a Victorian £5 Banknote is set to sell at auction catalogued at up to £12,000! Now you might be wondering how an old piece of paper could be worth such an extortionate price. Well, even though it is over 150 years old, the banknote is in pristine condition – almost as if it has come straight from the Victorian Cashier who issued it himself!
The £5 Banknote, dated for the 28th December 1863 is a representation of the height of the industrial period and the advances made in Victorian Britain. In fact the design and printing technology was so advanced that the exact design was used up until 1956! You see, British Banknotes have an incredible history that is often overlooked in the collecting world…
The First UK Banknote
In 1694 King William III was at war with France, and as is often the case with warfare, the financial state of the nation was put under pressure. And so the Bank of England was established. One of its main jobs was to issue banknotes in return for deposits of gold or silver. It's thought that the first banknote ever issued was one for £1000! But seeing as most people's wages were less than £20 a year in those days, most people never saw a banknote.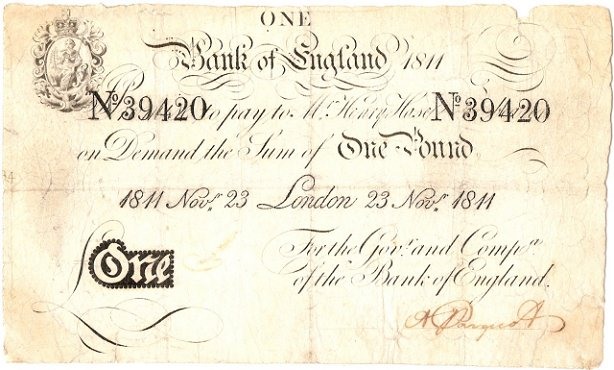 Each banknote was handwritten on bank paper addressed to the payee, and signed by a cashier to authenticate it –sort of like a modern day cheque. This is a tradition that continues today as each banknote is issued with the Chief Cashier's signature.
"I promise to pay the barer on demand the sum of five pounds"
Before 1853 banknotes were completely handwritten, but the innovation of the Victorian period meant that templates for banknotes could be printed. Therefore cashiers no longer had to sign each note individually. The words "I promise to pay the bearer on demand the sum of Five pounds" were introduced to link the notes to a physical gold value. In theory, anyone could go to the bank and ask them to give them £5 worth of gold in exchange for a £5 banknote, although the meaning has changed today, the tradition remains on the banknotes.
Emergency Wartime issues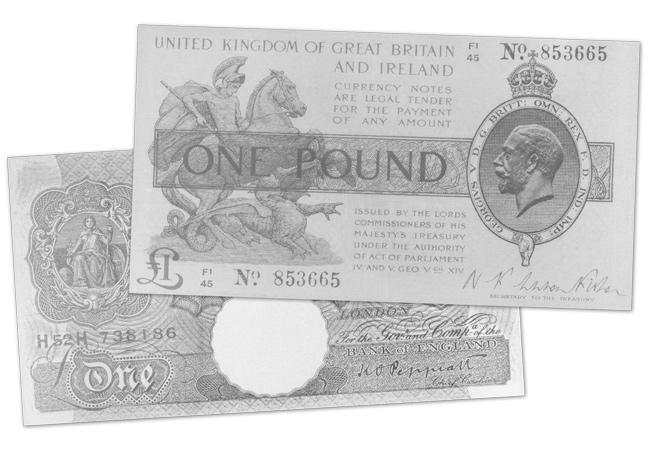 During the First World War, gold was preserved by the government and gold coins in circulation had to be withdrawn. To replace these coins, the Bank of England needed to make a large supply of £1 and 10/- notes available, but the haste at which these were produced meant that there were huge security problems. The notes were too small for cashiers to handle and they had very few anti-counterfeiting measures, but the notes themselves played a vital role in keeping the economy going.
The Second World War Nazi threat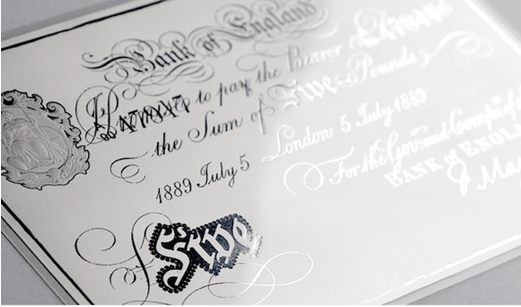 During World War Two, the British government found out about a Nazi plot to introduced thousands of fake banknotes to destabilise British currency. However the Bank of England took emergency action and changed the colour of some of the notes for the duration of the war. The Nazi's could not match the high levels of security features on the British banknotes and their plans failed.
Polymer banknotes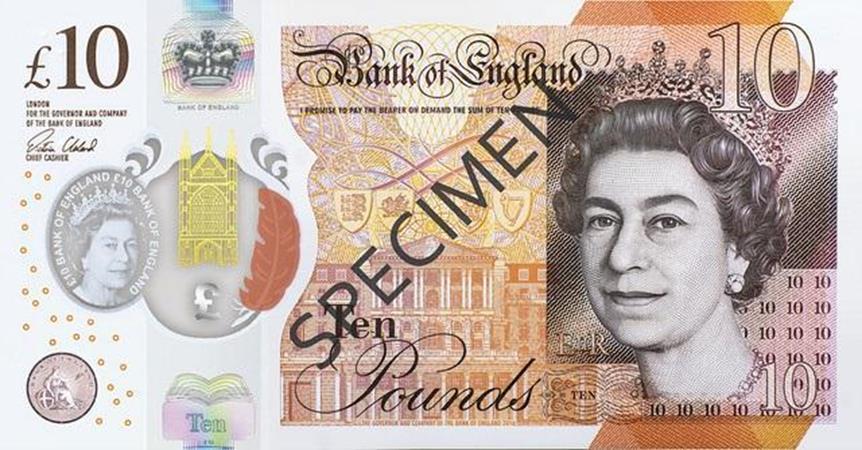 Today historic banknotes are harder and harder to get hold of, especially the ones in good condition, and those that are will often sell for thousands of pounds. Few have seen the earlier banknotes, and a small number of us remember using pre-decimal or war time banknotes in our childhoods. This is largely because the paper design which made them more susceptible to damage, so many have been lost over time. The new polymer banknotes first issued in 2016 marked a monumental change in numismatic history, bringing new technology and innovation to our pockets.
---
If you're interested
Today you have the chance to own a limited edition pair of Emergency Wartime Banknote reproductions, each struck from 5g of FINE SILVER.
The Emergency Banknotes each carry a fascinating story, and your Silver versions come complete in a presentation folder telling the full story of how these banknotes helped Britain win the war.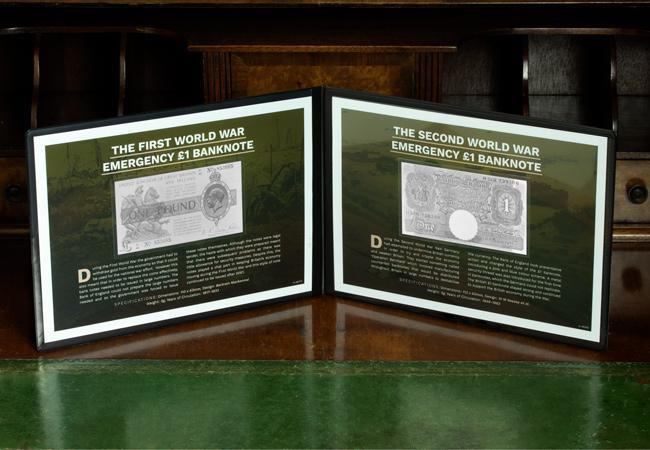 JUST 100 of these special FINE SILVER banknotes pairs are available, so click here to order yours now, before it's too late >>
The Berlin Wall is perhaps the most iconic symbol of the Cold War. A tall concrete barricade that divided the citizens of Germany for almost three decades. Numerous people risked their lives to cross the wall, whether digging tunnels underneath, flying over in a hot air balloon, or even driving cars under checkpoint barriers! But in 1989 that all changed when the world watched a press conference that all went a bit wrong…
A press conference that went wrong
For many months throughout 1989, there was mounting pressure on the government to adjust the restrictions around the boarder wall in Berlin. On the evening of November 9th 1989, the East German Party leader held a press conference announcing some loosening of the restrictions. But he hadn't been briefed properly.
Gunter Schabowski broadcast the relaxing of some of the travel laws, but when asked when the freedom of movement would happen, he simply shrugged his shoulders, glanced at his notes, and said "right away."
And that was it. A single moment, the most iconic in recent history, caused by an accident.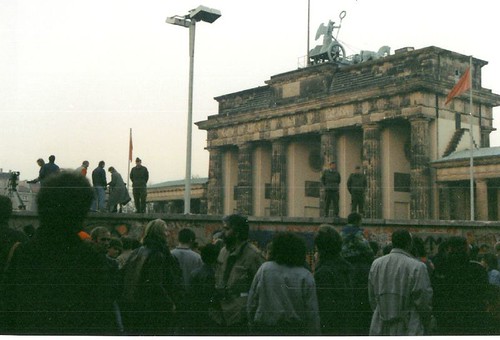 After almost 30 years of physical separation, crowds of people swarmed to the Berlin Wall checkpoints in anticipation of reuniting with loved ones and passing into the West freely.
Because of the confusion, the East German border guards had not been warned and were utterly overwhelmed by the crowds. At first they were told to stamp passports with symbols that effectively revoked East German citizenship, but as the crowds grew larger it became clear that unless lethal force was used, that the wall was no longer impassable. And no one was willing to give that order.
The Night the wall fell
That evening saw celebrations throughout Berlin, with people climbing the wall and taking pickaxes and hammers to break it apart and pull it down. Pieces and fragments of the wall were chipped away, with many pocketing pieces as souvenirs.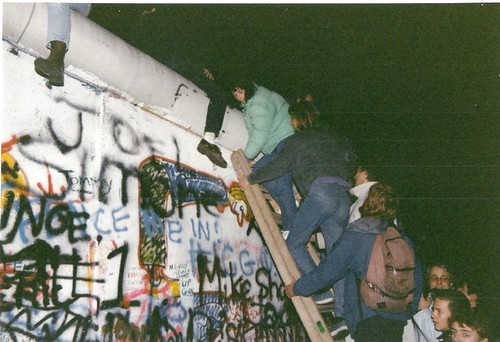 Families and loved ones reunited, as those from East Berlin were greeted with flowers and food. After years with limited contact, media censorship and restrictions, the people of Berlin were free to travel as and where they wanted.
The official reunification
Almost a year later, on 3rd October 1990, the German flag was raised over the Brandenburg Gate in Berlin. It symbolised the moment at which the two German countries were finally reunified as the unification treaty became official.
Every year the German Day of Unity is celebrated throughout the country, with fireworks, meals, concerts speeches, and of course commemoratives. This year marks the 30th anniversary, and despite the coronavirus restrictions around the world, the people of Germany will still be celebrating and remembering the moment the country was untied again.
---
If you're interested…
Today you can commemorate the historic moment in which Germany was brought together again by owning THREE commemorative coins alongside an original piece of the Berlin Wall in the Reunification of Germany Collection.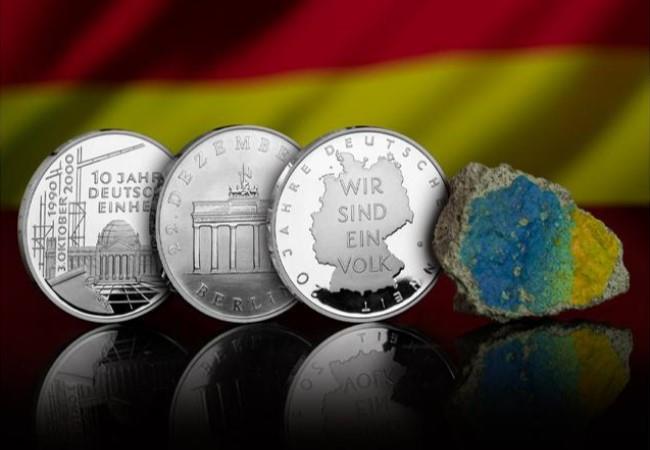 This collection has a tiny edition limit of JUST 200. Considering the anniversary this year, and the popularity of difficult to source one-off historic products like this, the edition limit is expected to sell out completely.