Posts Tagged '2019 new release'
Storytelling is one of humanity's oldest pastimes, with events being captured and passed on for centuries though art, music and dance long before we were writing them down. And one of the oldest and most reliable ways a country can tell its stories is through its coins.
This should come as no surprise. If you think about it, currency is the constant that has always been around in one form or another. It's continually evolving and adapting to the next chapter in the story.
But there's one coin in particular that holds more meaning than most – as it blends fact with fiction to produce the world's most beautiful coin, Una and the Lion.
Controversial, yet beyond improvement
In 1839 William Wyon was commissioned to design a new coin to commemorate the anniversary of Queen Victoria's coronation.
But it made headlines. It was controversial.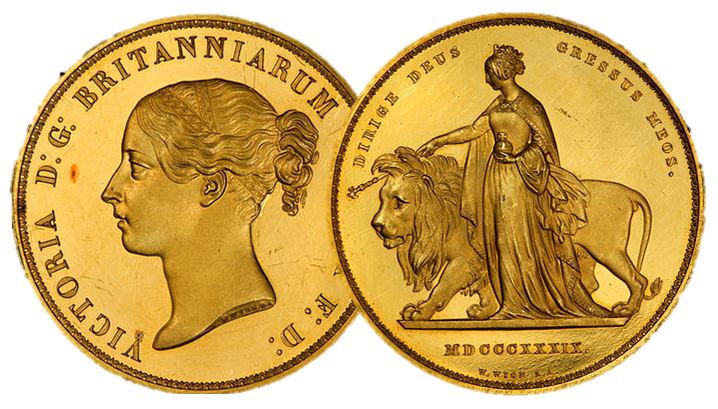 In a bold move it depicted Queen Victoria as the fictional character Lady Una, from Edmund Spenser's epic poem The Faerie Queene. Never before had someone, let alone a ruler, been featured on a coin as a fictional character.
The design shows Lady Una walking alongside her guardian and symbol of England, the lion. It is symbolic of the young monarch leading her vast empire.
Whilst a daring move, the coin was an instant success. Critics hailed it as "beyond improvement", and to this day it's regarded as one of the most beautiful coins to have ever been struck.
Part of its beauty was the high relief, providing exquisite intricate detail to the fictional design. But in many ways this was also its downfall, as it meant the coin could not be struck with any consistency. As a result the commemorative was only struck for one year, producing just 400 coins. This makes it extremely rare!
The inspiration: a princess and her protector
Published in 1590, The Faerie Queene, is one of the longest and most distinguished poems in the English language. It was written during the height of the Renaissance when England had just broken away from the Catholic Church and formed its own Protestant Church. Set against the backdrop of this turbulent religious landscape, The Faerie Queene draws on history and myth to deliver numerous tales of romance, adventure, battles, morality and religion.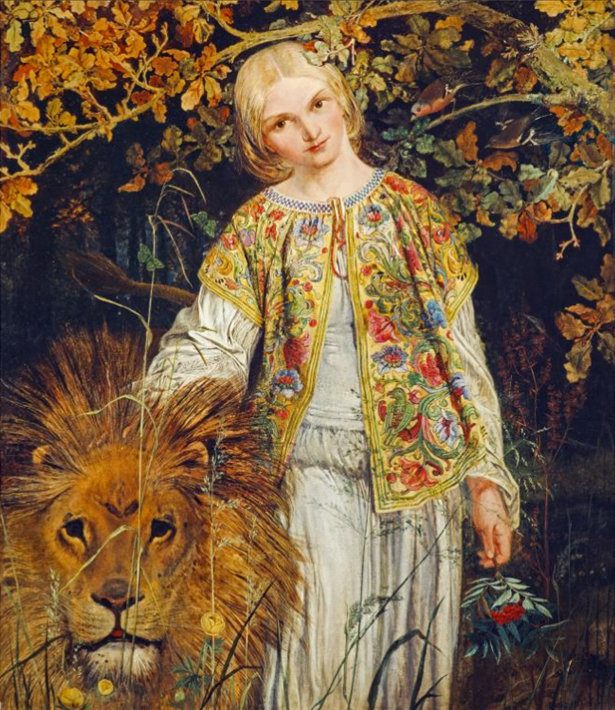 The first book of the epic poem follows the trials and tribulations of Lady Una – the young and beautiful daughter of a king and queen who have been imprisoned by a ferocious dragon. In a bid to save her parents she embarks on a quest, but on her journey she encounters a fierce lion who plans to eat her.
In a twist of events the lion is so captivated by Una's beauty and innocence that he abandons his plans to eat her, and instead he becomes her protector and companion.
Together, the iconic pair have become a symbol of beauty, strength and endurance.
The most beautiful coin just became even more exquisite
The Royal Mint has just released a brand new UK Una and the Lion 2oz Silver Proof coin, featuring this iconic and highly sought-after design motif.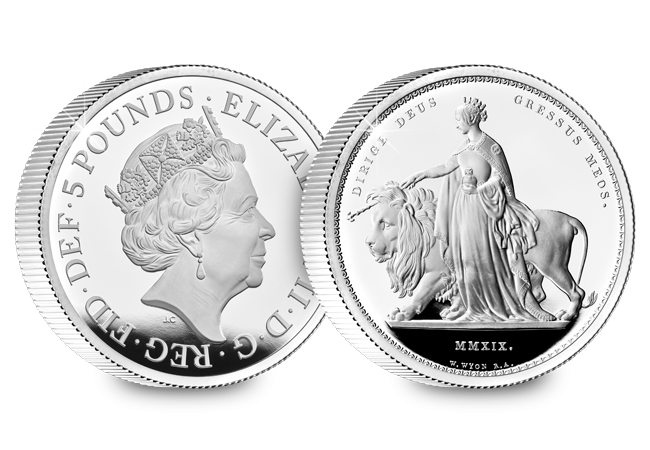 Finding an original Una and the Lion coin is virtually impossible, so this may be one of the only ways to secure this design motif for your own collection.
But with an edition limit of just 3,000 worldwide, there aren't many available for collectors.
As an official Royal Mint distributor, we have secured a limited number for Westminster collectors.
Click here to find out more and add this iconic coin to your collection >>
The Royal Proclamation confirming the new coin has been passed, and that means production can officially begin.
Plans to release special Brexit coins was first announced by former chancellor Philip Hammond in last year's Budget. But this is the first confirmation from The Royal Mint that the coin is indeed going ahead.
I don't know about you, but this coin story is one I've been watching for a while. And as such, I suspect it will be one of the most eagerly anticipated issues we've seen for a while!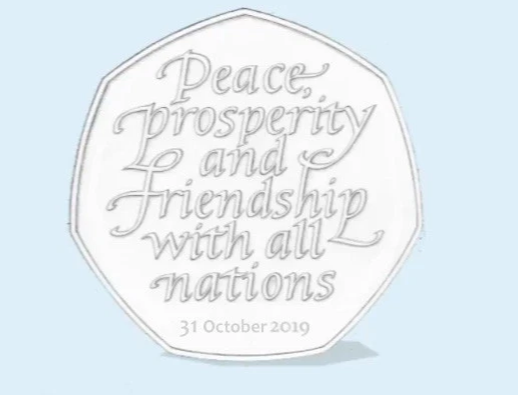 Few details are known about the design of the coin, but we do know that it will feature the inscription: "Peace, prosperity and friendship with all nations", as well as the historic date the UK is due to leave the EU – 31 October 2019.
A 50p coin was struck when the UK joined the European Economic Community in 1973 and when the UK held the presidency of the EU in 1998. So it only seems fitting one is released to also mark the UK's departure from the EU. And by marking such a pivotal event in our history, this coin will surely be sought-after by collectors in years to come.
Whilst not many details have been released by The Royal Mint, there are rumours that up to 10 million coins will be struck and put into circulation, 3 million of which will be ready for 31st October – news that will surely delight collectors, who could be finding these coins in their change as early as Halloween.
We do not yet know whether special collector versions of this coin will be available. Though we have our fingers crossed that there will be!
If you want to be kept up to date with news of the Brexit coin as we approach 31st October, then register your interest below. We'll then contact you as soon as we know more, and let you know how you can get your hands on one.