Posts Tagged 'The Royal Mint'
How would you like to WIN a Winnie the Pooh Silver Proof 50p!?
Well to celebrate the launch of the brand new Winnie the Pooh UK 50p, I'm giving THREE collectors on YouTube the chance to WIN a SILVER PROOF Winnie the Pooh 50p, that's not only LIMITED to only 18,000 worldwide, but also worth £67.50!
To be in with a chance of winning this incredible prize you'll need to be SUBSCRIBED to our YouTube channel, if you're not subscribed your entry won't be counted, and secondly you'll need to comment below the video on our YouTube channel with the correct answer to this question:
What Winnie the Pooh character is spelt out using the tiles featured in this video?
Giveaway closes: 30th September
Winners announced: 1st October
** PLEASE NOTE **
THIS IS A YOUTUBE ONLY GIVEAWAY.
CLICK HERE TO ENTER >>
---
If you're interested…
This morning we saw the release of an incredibly special £5 coin that honours the historic 150th anniversary of the British Red Cross, a charity that's helped millions of people in need across the globe.
And excitingly, today's release is the first time the British Red Cross has been commemorated on a UK coin.
So in my latest video I tell you everything you need to know about this UK first… it's a video you can't afford to miss…
---
If you're interested…

From Tiny Dancer, to Rocket Man, there's no denying Sir Elton John has produced some of the most recognisable and popular hits the world has ever seen. His music catapulted him to global stardom in the 60s and 70s, and he is now one of the world's best-selling artists of all time.
And now, the Royal Proclamation issued on the 14th of February 2020 confirms that a range of Elton John coins will be released this year. I can't think of a better way to celebrate his legacy and contribution to British music than with a UK coin!
Not many details have been released yet by The Royal Mint, but if you want to be the first to know when they're released simply register your interest below.
In the meantime, let's take a closer look at the Royal Proclamation to see what's in store for this exciting new coin range…
Next Music Legend?
This news comes following the exciting release of the first coin in The Royal Mint's Music Legends coin series – the Queen £5 – earlier this year.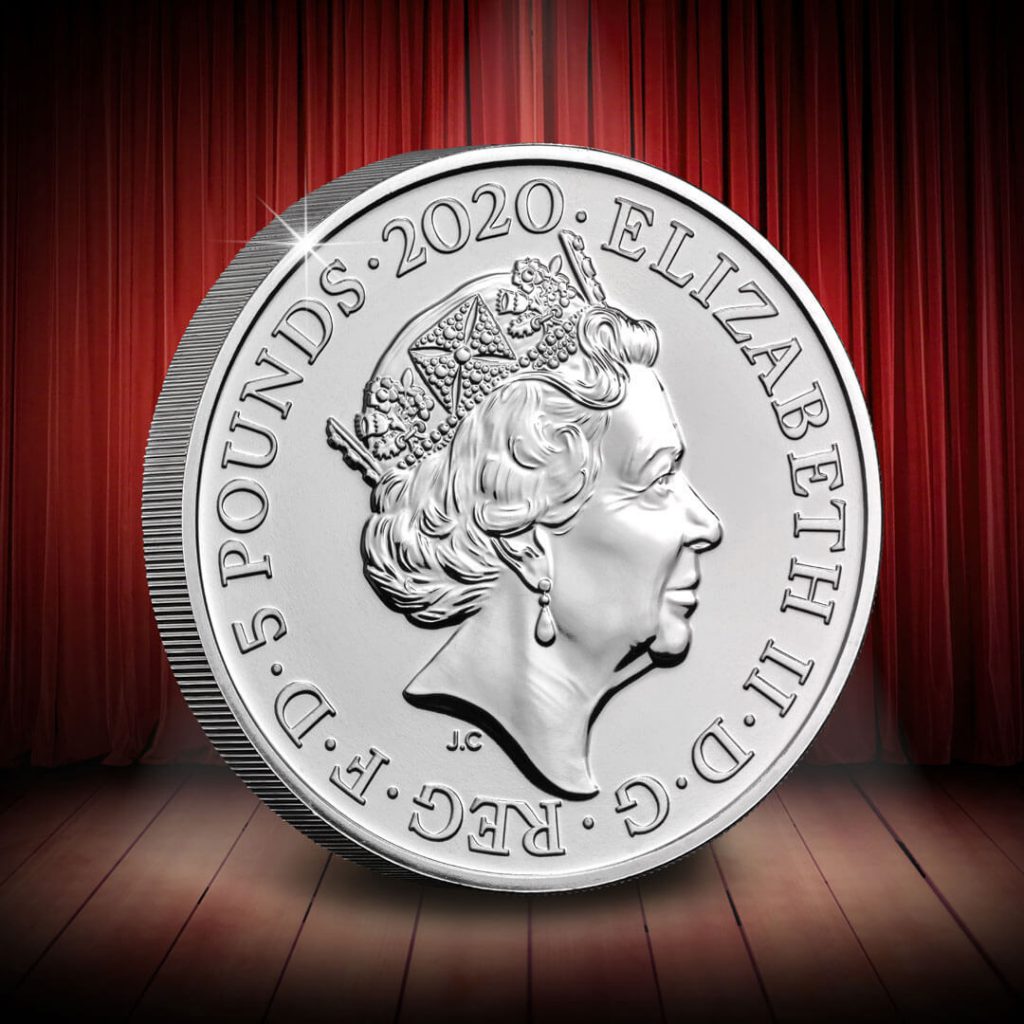 I think we can safely assume that Elton John will be part of this series and we're sure that collectors and Elton fans alike will be feeling the love for this new coin.
At the moment, the designs are still top secret but the reverse is said to feature Elton John's boater hat, glasses and bow tie set against a union flag and the inscription "ELTON JOHN".
It also looks like this commemorative Elton John coin will be issued in a variety of base and limited edition precious metal specifications and denominations. This includes a Brilliant Uncirculated £5 coin and a 1oz Silver £2 coin that will be the only coin in the range to feature a special edge inscription – "a decorative star pattern and in incuse letters the inscription "ELTON JOHN"."
Register your interest
It goes without saying that Elton John has leagues of fans worldwide, so I expect these new commemorative issues to be amongst the most anticipated new issues in 2020, and as such will be in high demand. That means when the coins are released you'll have to act quickly to secure yours!
If you want to be kept up to date and be the first to know when these coins are available then simply register your interest below and we'll email you as soon as we have more information.