Posts Tagged 'royal coins'
This year we mark the 40th Birthday of our future King, Prince William.
Coins that are being issued to mark this birthday are extremely important – when William eventually becomes King, coins issued for him during the Queen's historic reign are going to be highly sought after by collectors.
And now a brand new coin has been issued by Guernsey and features a fantastic new design by artist Quentin Peacock.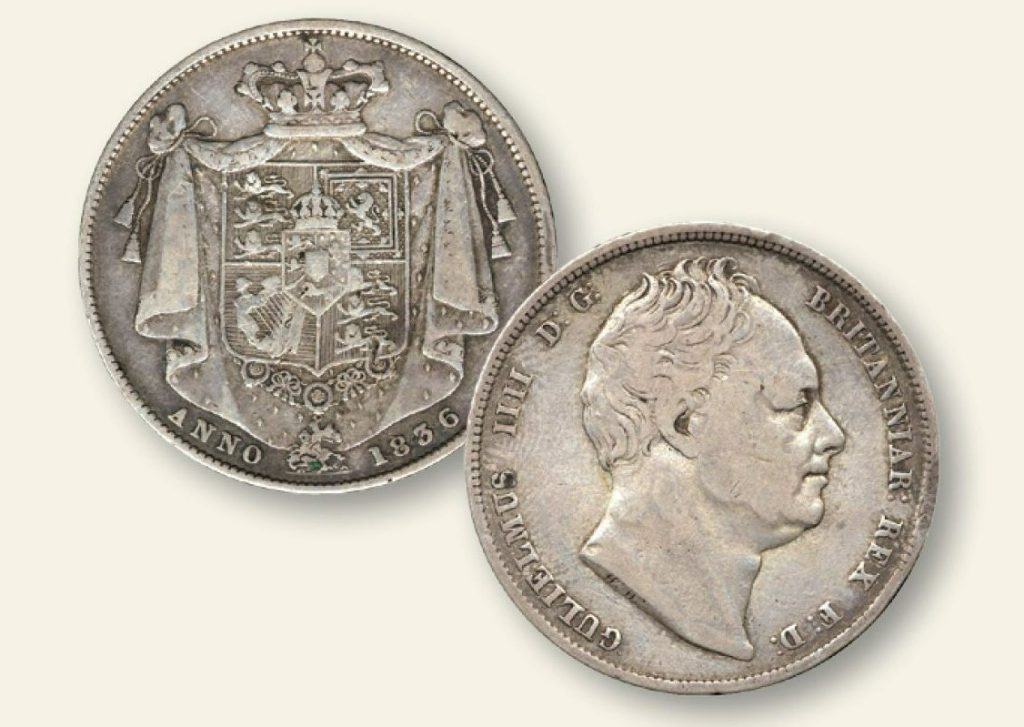 The design takes inspiration from the original Crown coins issued during the reign of the last King William – King William IV.
Any historic coin collector will be aware of this iconic important coin.
During the reign of William IV, the Royal Mint had two established and now legendary engravers – Benedetto Pistrucci and William Wyon. However, in 1820, Frenchman Jean Merlen arrived at the Mint.
Merlen's design is one of the most highly rated, yet strangely least well-known, reverse designs to grace a British coin. A facet that makes it particularly desirable to knowledgeable collectors.
The 'Crowned Shield' has only been seen a handful of times. In fact, the Crown Coin was only issued in 1831 and 1834, and never entered circulation! This, combined with the fact that William IV only reigned for 7 years, makes the William IV Crown one of the most sought after coins in British numismatic history!
And now Quentin Peacock has produced a fantastic new design to mark the 40th Birthday of our future King, Prince William – who is likely to be the first King William since the 1800s.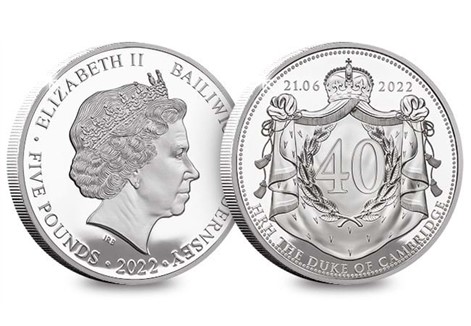 This brand new design features a crowned shield with '40' in the centre. It's a new design that pays homage to one of the most interesting and collectable coins in British history.
There might even be a few very lucky collectors out there with the opportunity to pair the two coins together!
We have a limited number of coins available in the British Isles Prince William 40th Birthday range, and you can secure yours now by following the link below.
---
If you're interested…

Click here to view the full range of Prince William 40th Birthday Coins >>
As I'm sure you already know, this year Her Majesty marks her 95th Birthday. This is an incredible milestone and an important moment in British history that has been rightfully remembered on some fantastic commemoratives.
But there's one particular issue that, for me, stands heads and shoulders above the rest…
Introducing the Diamond Masterpiece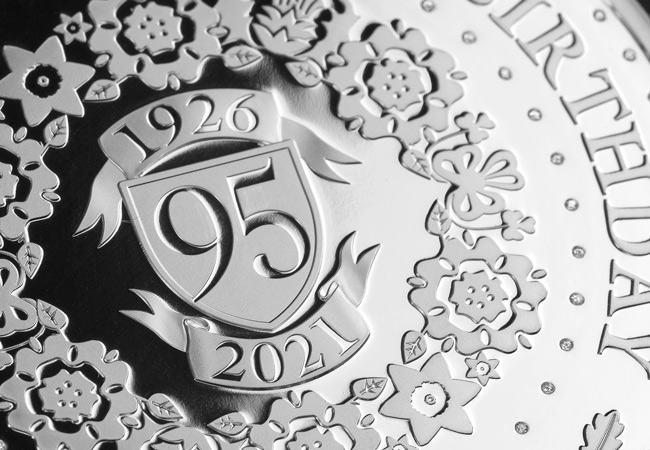 The name 'Masterpiece' really is appropriate for this coin, and I would almost say that it hardly does justice to this incredible release which is the pinnacle of craftsmanship. Cutting edge minting techniques and materials have been used to create this special commemorative.
Containing NINETY FIVE Actual Diamonds – one for each year of Her Majesty's life
The coin itself has been struck to an incredible 65mm from FIVE OUNCES of .999 PURE SILVER. The coin is fully approved by Buckingham Palace and the Queen and is the perfect heirloom for you and your family to commemorate the occasion.
And around the outside of the designs are 95 diamonds representing the years of Her Majesty's life. This is an incredible feature and a real feat of numismatic innovation.
As I am sure you can appreciate, given all of the individual elements that have to be carefully curated for each individual coin, the edition limit as a consequence is incredibly low. In fact, only 195 of these coins have been produced.
JUST 195 AVAILABLE – secure yours while you can!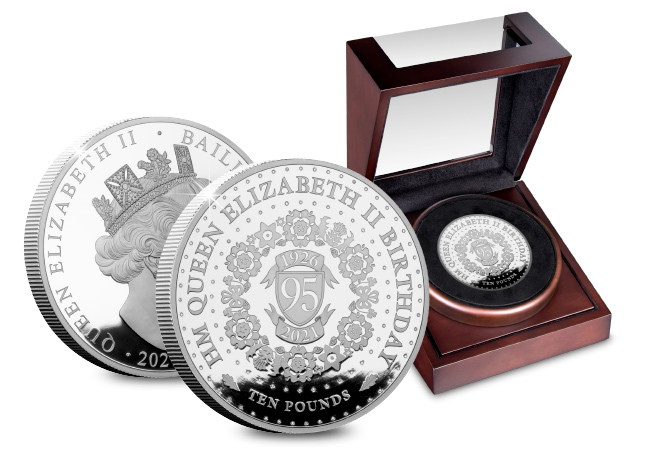 The Queen's 95th Birthday Diamond Masterpiece Coin is available to own right now from The Westminster Collection, although these numismatic masterpieces are expected to sell out quickly.
This morning, not just one but SIX brand new British Isles 50p coins were released to celebrate Her Majesty's 95th Birthday.
They feature six portraits of the Queen charting the years of her reign, and in my latest video I take a closer look and tell you EVERYTHING you need to know...
---
If you're interested…