Posts Tagged 'philip coins'
Are you a royalty collector?
If so, you NEED to watch my latest video.
As I take a closer look at the WORLD'S FIRST 50p and £2 coins that have been issued to honour and commemorate the life and service of His Royal Highness, Prince Philip.
You see, before now Prince Philip has primarily appeared on £5 coins. Not forgetting, it's incredibly rare to see commemoratives issued in the same year as the passing of a public figure, making today's release an incredibly special one.
And in my latest video I tell you everything you need to know.
---
If you're interested…

In today's video I unbox the perfect tribute to Prince Philip.
As the longest serving consort of a British Monarch, his 70 years of public service was full of incredible achievements.
And it's those achievements that have been captured in the Historic Coin and Stamp Collection that I take a closer look at in my latest video.
Whether you're a collector, Royalty enthusiast OR both, with only 295 collections available worldwide this is a video that you can't afford to miss.
---
If you're interested…
Click here to be one of JUST 295 collectors to own this MUST-HAVE collection >>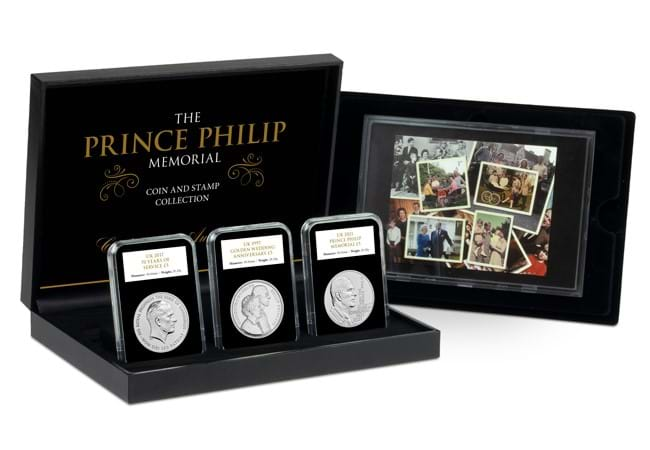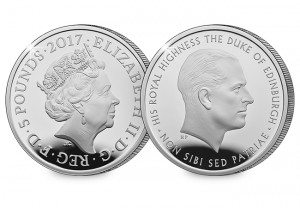 The Royal Mint has confirmed the release of the LOWEST EVER edition limit for a Silver Proof Piedfort £5 Coin.
This release marks HRH the Duke of Edinburgh's record-breaking 70 years of service to Her Majesty the Queen and the United Kingdom and comes on the heels of the standard £5 Silver Proof's 24 hour recent sell out.
Piedfort coins are the pinnacle for serious collectors. Struck on superior double-thickness blanks finished to the very highest proof standard, they are always popular and usually sell-out at the Mint quickly upon release.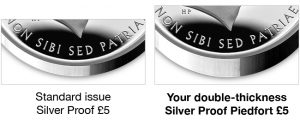 Importantly, it coin has been strictly limited to just 1,250 pieces worldwide, a tiny amount, especially when you consider the popularity of the other specifications. In fact, it's actually the lowest EVER edition limit for a UK £5 Piedfort coin.
We expect a full sell-out. And fast.
The UK Prince Philip Silver Piedfort will be available from 10th November but can be pre-ordered now.
---
If you're interested…
You can pre-order one of the Prince Philip Silver Piedfort Coins by clicking here now >>