On 1st June 1969 room 1742 of The Queen Elizabeth Hotel in Montreal, Canada, became a recording studio.
It is there that John Lennon, alongside Yoko Ono, debuted his powerful anti-war anthem Give Peace a Chance. Written in protest against the Vietnam War and as a promotion of peace, the song was the pinnacle of the newlywed's infamous protest "Bed In for Peace".
It was a moment that has forever cemented a bond between John Lennon and Canada. A bond that is now marked by the release of an exclusive new limited edition coin by the Royal Canadian Mint, issued in celebration of the 50th Anniversary of Give Peace a Chance.
It was unveiled yesterday by Ian Graham, International Sales Director of the Royal Canadian Mint, in front of the John Lennon Peace Monument in Lennon's hometown – Liverpool. We were lucky enough to attend this special launch event and captured all the details as they unfolded for you.
Check out our exclusive footage below:
The Royal Canadian Mint are renowned for their innovative coins and eye catching designs but their latest coin release holds a more poignant message.
Struck from one once of .9999 or 'four nines' silver to a perfect proof finish, the coin features a photographic image of John Lennon and Yoko Ono during their Montreal "Bed-in for Peace".
As one of the most famous anti-war anthems of all time, this powerful song has remained in the hearts of generations of pacifists and music fans around the world for 50 years.
Remarkably, there are just 9,999 of these special coins being released for worldwide distribution. That's almost certainly not enough for Canadian fans, let alone collectors across the globe.
In fact, I haven't seen John Lennon officially portrayed on a coin since 2010. And guess what… that one sold out in a few days.
So if you'd like to GIVE PEACE A CHANCE and secure one of these for your collection then you'll need to be quick.
Many coin enthusiasts will recognise the three major depictions of Victoria on her coinage; the Young Head, the Jubilee Head, and the Old Head. You may even have seen the beautiful Gothic Head portrait that featured on a new denomination of Victoria's coinage. However, very few will have heard about the portrait that never featured on a UK coin – the Sydney Type II portrait.
Each effigy has a different and unique story to tell and gives an insight to the fascinating and captivating tales of Victoria's life and reign. Here are the five portraits, including the 'secret' Sydney portrait, that symbolise those 63 years of her reign.
The longest reigning…
The Young Head portrait was the first official effigy of Queen Victoria to be used on circulating coinage. William Wyon's design represented a youthful 18 year old queen, one that many people never would have thought would go on to lead the world's largest empire and celebrate a rule lasting over 60 years.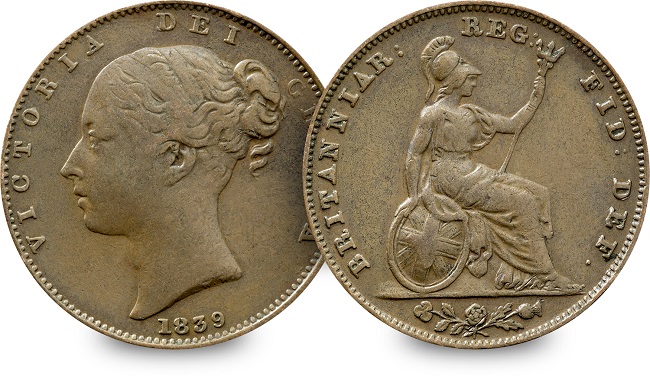 To this day it is the longest that a portrait has featured on our circulating coinage, having been issued on bronze coins up until 1895. The Young Head effigy is considered the most favoured portrait of Victoria's coinage, undergoing only minor changes throughout its lifespan. A variation was even designed by Wyon's son, called the 'Bun Head' portrait.
The most beautiful…
In 1847, William Wyon created a second portrait of Queen Victoria, but little did he know that this portrait would go on to be regarded as one of the most beautiful representations of the Victorian age.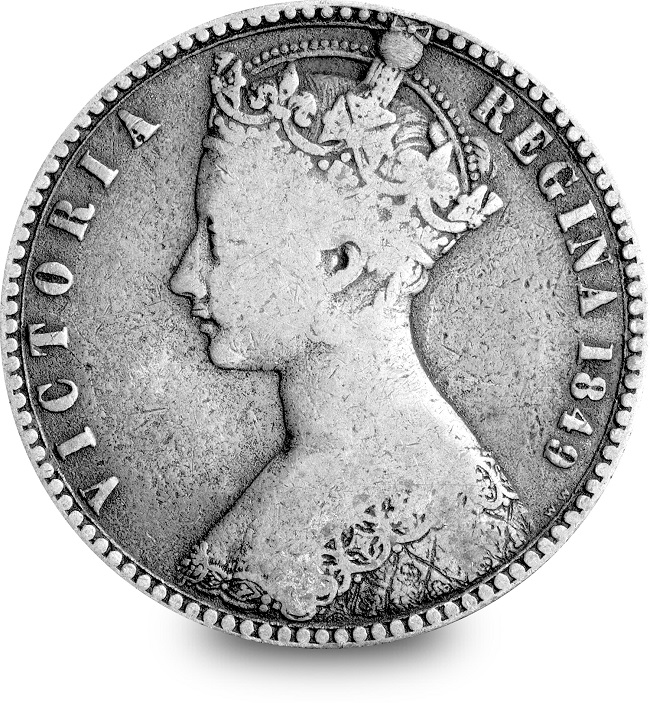 The revival of Gothic culture was seen across Victorian life. This particular portrait drew its name from the distinct gothic font used for the inscription around the edge, and the intricate detail on the crown that Victoria wears is considered a numismatic masterpiece.
The one that never made it to Britain…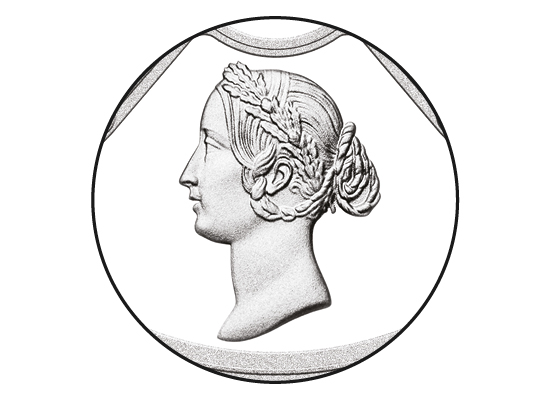 Victoria's portrait was used on coins that were issued at imperial mints within the empire, but the Sydney Mint Type II portrait was only ever seen on Australian coins. First issued in 1857, it was produced exclusively on Australian coins for only 14 years! It depicted a younger queen with a sprig of banksia (an Australia plant) weaved into her hair, which gave it a distinct Australian feel.
The most controversial…
By 1887 Victoria had ruled for over 50 years and overseen the expansion of the British Empire into the largest the world had ever seen. A new portrait was needed to reflect the achievements and elegance of an elder monarch. The Jubilee Head portrait was designed by Sir Joseph Boehm and was the first to feature Victoria in her mourning veil.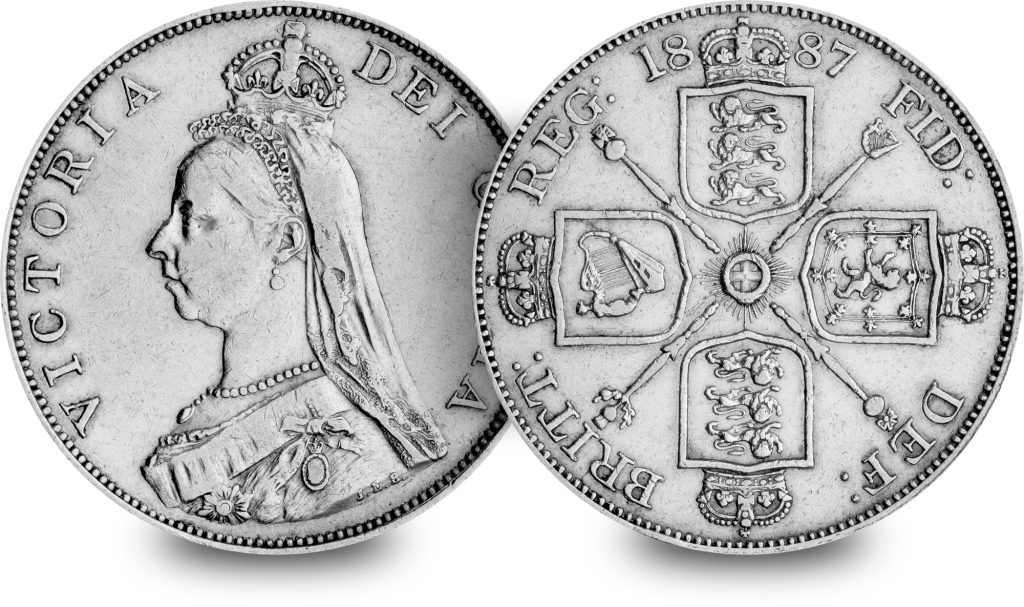 The portrait was only circulated for six years, partly because the public thought that the crown was balanced precariously on her head and didn't reflect the queen with the grace that she deserved. Because of the split public opinion, the portrait was shortly replaced just six years after it was introduced.
The Queen in mourning…
By 1893 Thomas Brock had created the Old Head portrait. It depicted a mature Queen with her mourning veil draped over her shoulder and tiara. Victoria's veil had become integral to her image since the death of her husband in 1861, right up until her final years. This is one of the most famous images of Victoria and features on the final sovereign of her reign, issued in 1901.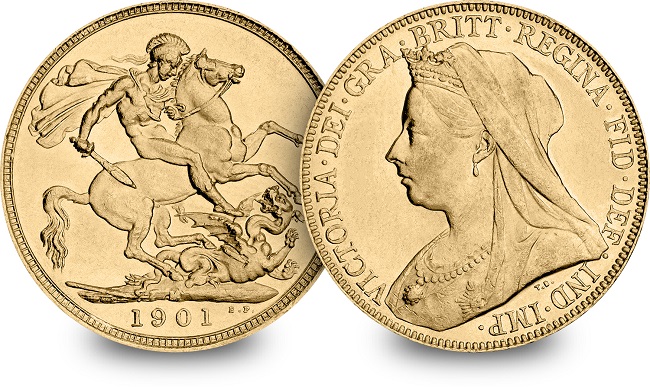 Of all the monarchs, Victoria's reign seems to have captured the imagination of the public more than any other. Every coin and portrait tells a unique story – from the Young Head which depicted a promising Queen, right through to the Old Head which represented an aging and graceful monarch.
---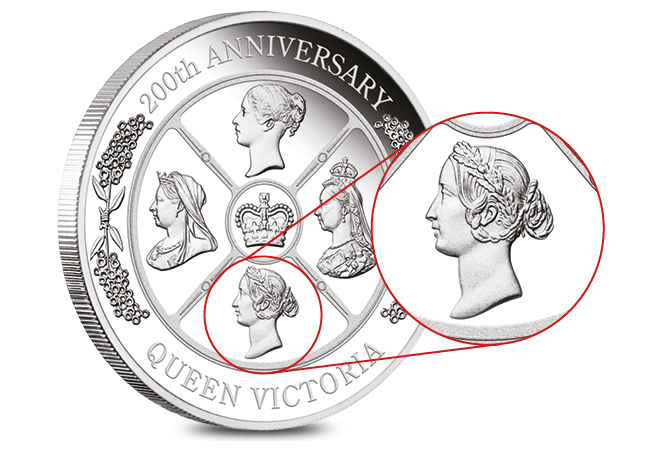 ---
30 years ago today the Earth was NEARLY hit by an asteroid.
The asteroid named (4581 Asclepius) spanned an incredible 300 meters in width and came within a mere 500,000 miles of colliding with Earth! Unbeknownst to many at the time, a collision with a meteor this size would have caused cataclysmic destruction, with a 5 to 10 mile crater being formed if it had hit land and devastating tidal waves had it hit sea.
Now 30 years on from that all to close 'near miss' day, we take a look at some unique coins that feature genuine pieces of meteorite. They've fascinated both us and collectors so much, that it comes as no surprise that coins below have completely SOLD OUT.
Take a look here…
---
A near miss 30 years ago, a direct hit with collectors now…
Following successive sell-outs, a new coin has been issued. The Erfoud Meteorite Strike Silver Coin is now available and already popular amongst collectors.
With a remarkable design of a meteorite puncturing the face of the coin, giving some perspective to the near miss 30 years ago, this truly unique coin features a genuine fragment of a Moroccan meteorite within the crater of the coin.
A simply stunning coin, the Erfoud Meteorite Silver Strike is without doubt, one of the finest examples of Smartminting technology with unprecedented levels of intricate detail and an extraordinary high relief.
However a very small number of only 2,500 have been issued worldwide which most certainly won't satisfy demand. To compare, the Mars Meteorite Coin had a worldwide edition limit of just 5,000 which quickly sold out. Given this extraordinary issue's edition limit is half, it is clear the Erfoud Meteorite Strike Silver Coin won't be available for long.
What's more, we have JUST 75 of these hugely sought-after Erfoud Meteorite Strike Silver coins available for collectors. Given the previous sell-outs of meteorite coins like this, you will have to move fast to secure one for collection. Don't make this another near miss.
---
If you're interested…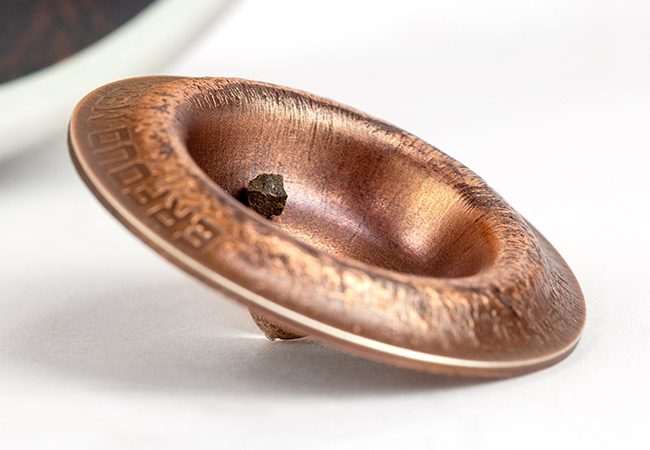 Click here to find out more about The Erfoud Meteorite Strike Silver Coin now >>