Posts Tagged 'Ghergach Meteorite Coin'

---
30 years ago today the Earth was NEARLY hit by an asteroid.
The asteroid named (4581 Asclepius) spanned an incredible 300 meters in width and came within a mere 500,000 miles of colliding with Earth! Unbeknownst to many at the time, a collision with a meteor this size would have caused cataclysmic destruction, with a 5 to 10 mile crater being formed if it had hit land and devastating tidal waves had it hit sea.
Now 30 years on from that all to close 'near miss' day, we take a look at some unique coins that feature genuine pieces of meteorite. They've fascinated both us and collectors so much, that it comes as no surprise that coins below have completely SOLD OUT.
Take a look here…
---
A near miss 30 years ago, a direct hit with collectors now…
Following successive sell-outs, a new coin has been issued. The Erfoud Meteorite Strike Silver Coin is now available and already popular amongst collectors.
With a remarkable design of a meteorite puncturing the face of the coin, giving some perspective to the near miss 30 years ago, this truly unique coin features a genuine fragment of a Moroccan meteorite within the crater of the coin.
A simply stunning coin, the Erfoud Meteorite Silver Strike is without doubt, one of the finest examples of Smartminting technology with unprecedented levels of intricate detail and an extraordinary high relief.
However a very small number of only 2,500 have been issued worldwide which most certainly won't satisfy demand. To compare, the Mars Meteorite Coin had a worldwide edition limit of just 5,000 which quickly sold out. Given this extraordinary issue's edition limit is half, it is clear the Erfoud Meteorite Strike Silver Coin won't be available for long.
What's more, we have JUST 75 of these hugely sought-after Erfoud Meteorite Strike Silver coins available for collectors. Given the previous sell-outs of meteorite coins like this, you will have to move fast to secure one for collection. Don't make this another near miss.
---
If you're interested…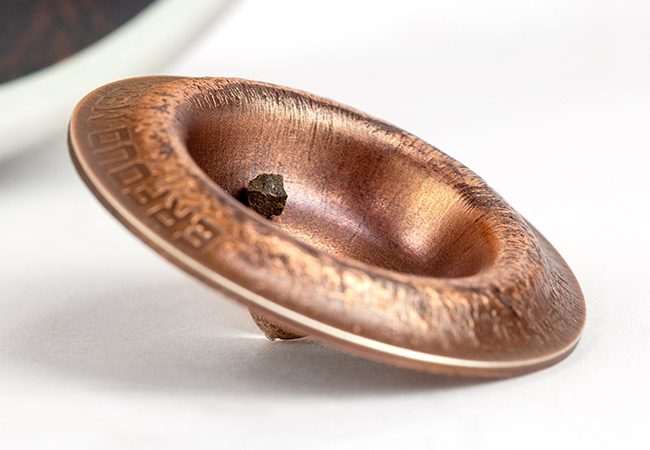 Click here to find out more about The Erfoud Meteorite Strike Silver Coin now >>