Posts Tagged 'Queen Victoria Coins'
Despite ruling over 400 million people in an empire that covered almost a quarter of the world's surface, Queen Victoria had never set foot in many of the countries that she ruled over.
For many of those people, the only way to catch a glimpse of their empress was by looking at the portraits on the coins that passed through their hands every day. These coins formed a vital connection between people, even though they may have lived on opposite sides of the world and experienced very different lives.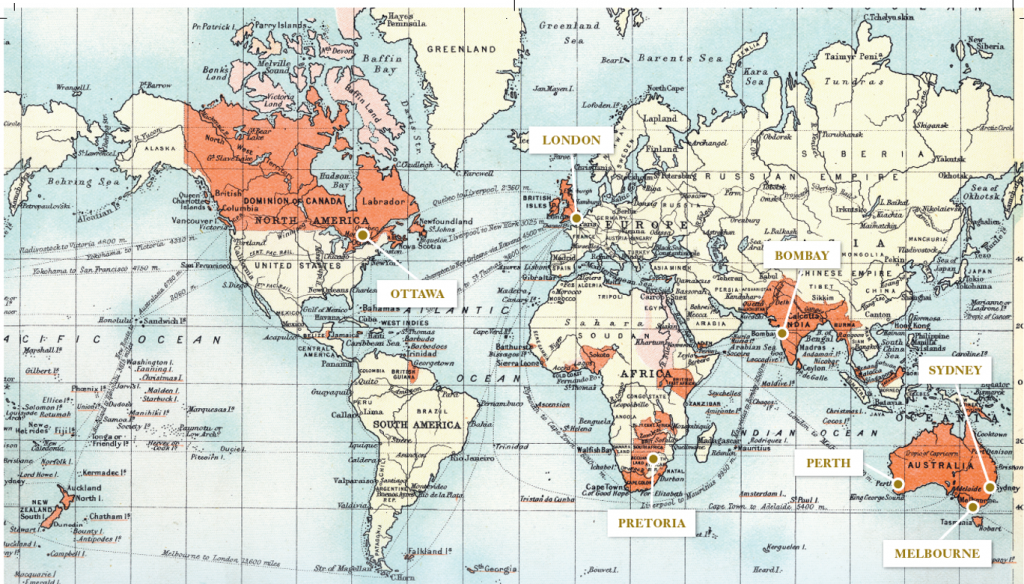 India became known as the Jewel in the Empire's crown, and was so important to Victoria that she was awarded the title of the "Empress of India" in 1876. Although she never stepped foot in the subcontinent, the currency of India (the rupee) was minted with her portrait on from 1840, so people could recognise their empress despite living 4,500 miles away!
The rupee is one of the oldest currencies in the world, so to feature a British monarch for the first time was an important moment in numismatic history. The later portrait issued on rupees was similar to the Gothic Head effigy can be considered one of the most beautiful coins of the empire.
1840 Indian Rupee

1886 Indian Rupee
Another numismatic first took place in Australia in 1855, one more country that Victoria never visited (which is hardly surprising as it would have taken her almost two months to get there!). As the empire grew, so did the need for coins and the Royal Mint opened branches in Australia to mint sovereigns for the empire. In 1855 the first ever sovereign to be minted outside of the UK, the Sydney sovereign, was issued. It featured a portrait of Victoria that was based on the Young Head effigy, but with a sprig of banksia weaved through Victoria's hair, giving the portrait a distinct Australian feel.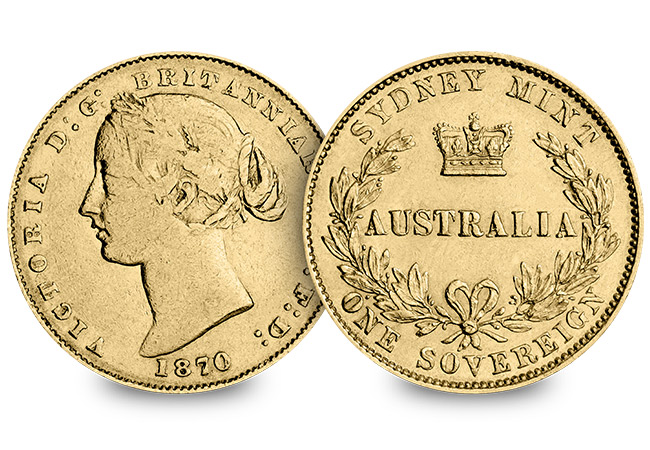 A number of Royal Mint branches were opened throughout Australia after the success of the Sydney sovereign. To identify the mint that sovereigns were produced in, mintmarks were added to the coins, with a small 'P' for Perth, and an 'M' for Melbourne. The sovereign became legal tender in the majority of British colonies in the 1860s, and its importance in British trade, and worldwide circulation earned it the title "the King of Coins". By the final years of the British Empire, the sovereign was minted in four continents across the globe.
'P' Mintmark for sovereigns minted in Perth

'M' Mintmark for sovereigns minted in Melbourne
India and Australia weren't the only countries that saw Victoria's portrait. Her image also reached as far as Hong Kong, Ceylon, East Africa and New Zealand. In 1870 the first Canadian dollar with Victoria's portrait was issued, taking Victoria's image to a new side of the world for people to see.
Victoria never left Europe, but her portrait and image stood strong on coins around the world. Whilst she never stepped foot in many of the countries that she ruled over, that didn't stop people recognising her image around the world. The coins that they used every day provided a link to the empire that they were a part of, despite the miles between them.
---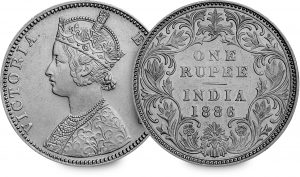 If you're interested
You can now own a genuine Victorian Silver Rupee, minted over 4,500 miles away! Click here for more info>>>>
Many coin enthusiasts will recognise the three major depictions of Victoria on her coinage; the Young Head, the Jubilee Head, and the Old Head. You may even have seen the beautiful Gothic Head portrait that featured on a new denomination of Victoria's coinage. However, very few will have heard about the portrait that never featured on a UK coin – the Sydney Type II portrait.
Each effigy has a different and unique story to tell and gives an insight to the fascinating and captivating tales of Victoria's life and reign. Here are the five portraits, including the 'secret' Sydney portrait, that symbolise those 63 years of her reign.
The longest reigning…
The Young Head portrait was the first official effigy of Queen Victoria to be used on circulating coinage. William Wyon's design represented a youthful 18 year old queen, one that many people never would have thought would go on to lead the world's largest empire and celebrate a rule lasting over 60 years.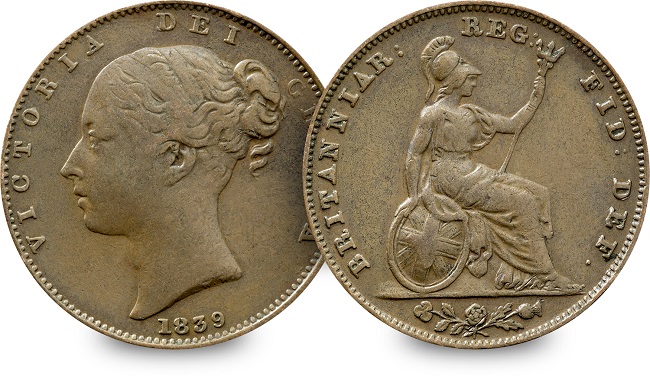 To this day it is the longest that a portrait has featured on our circulating coinage, having been issued on bronze coins up until 1895. The Young Head effigy is considered the most favoured portrait of Victoria's coinage, undergoing only minor changes throughout its lifespan. A variation was even designed by Wyon's son, called the 'Bun Head' portrait.
The most beautiful…
In 1847, William Wyon created a second portrait of Queen Victoria, but little did he know that this portrait would go on to be regarded as one of the most beautiful representations of the Victorian age.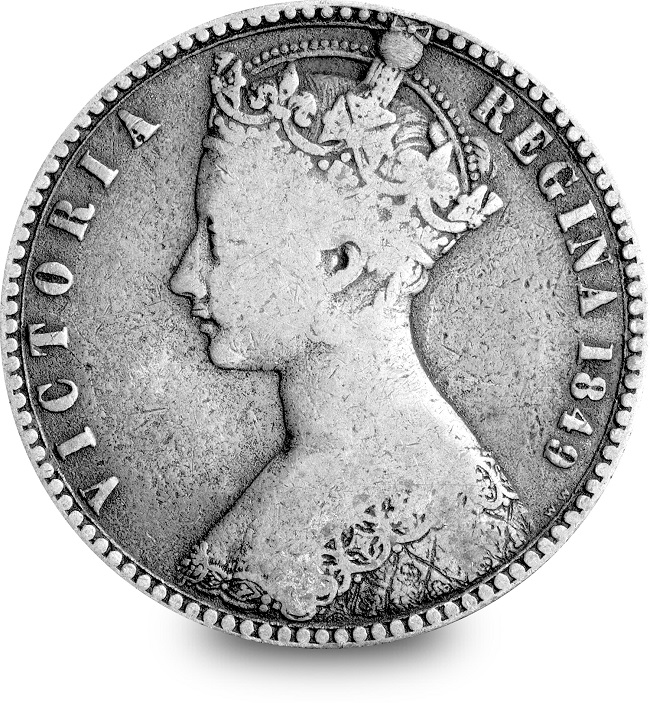 The revival of Gothic culture was seen across Victorian life. This particular portrait drew its name from the distinct gothic font used for the inscription around the edge, and the intricate detail on the crown that Victoria wears is considered a numismatic masterpiece.
The one that never made it to Britain…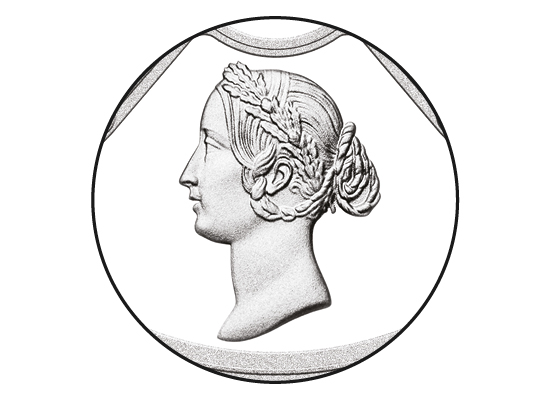 Victoria's portrait was used on coins that were issued at imperial mints within the empire, but the Sydney Mint Type II portrait was only ever seen on Australian coins. First issued in 1857, it was produced exclusively on Australian coins for only 14 years! It depicted a younger queen with a sprig of banksia (an Australia plant) weaved into her hair, which gave it a distinct Australian feel.
The most controversial…
By 1887 Victoria had ruled for over 50 years and overseen the expansion of the British Empire into the largest the world had ever seen. A new portrait was needed to reflect the achievements and elegance of an elder monarch. The Jubilee Head portrait was designed by Sir Joseph Boehm and was the first to feature Victoria in her mourning veil.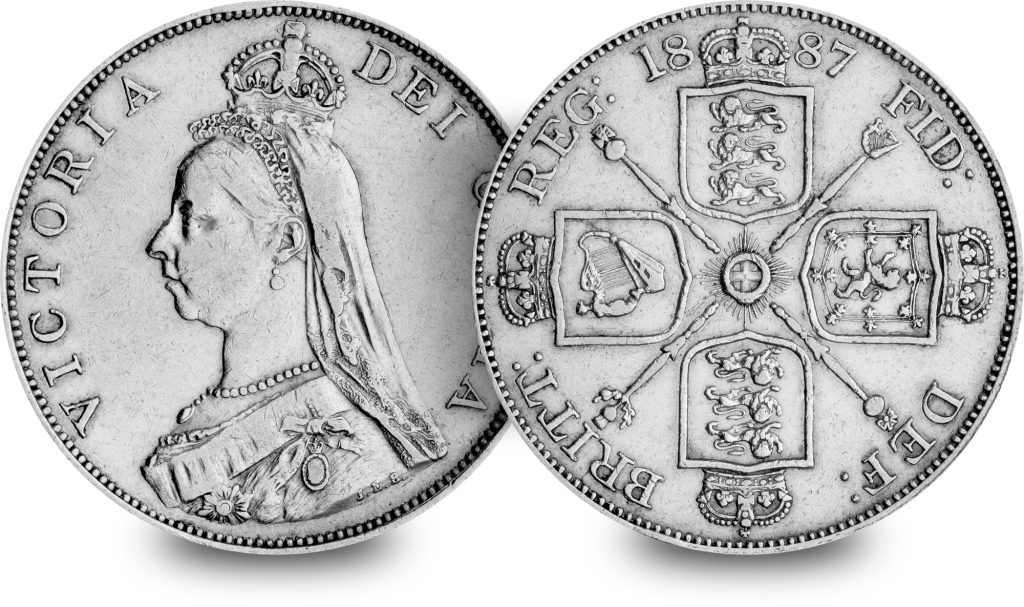 The portrait was only circulated for six years, partly because the public thought that the crown was balanced precariously on her head and didn't reflect the queen with the grace that she deserved. Because of the split public opinion, the portrait was shortly replaced just six years after it was introduced.
The Queen in mourning…
By 1893 Thomas Brock had created the Old Head portrait. It depicted a mature Queen with her mourning veil draped over her shoulder and tiara. Victoria's veil had become integral to her image since the death of her husband in 1861, right up until her final years. This is one of the most famous images of Victoria and features on the final sovereign of her reign, issued in 1901.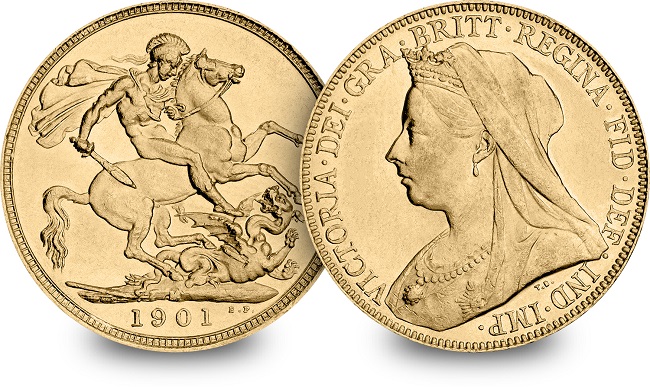 Of all the monarchs, Victoria's reign seems to have captured the imagination of the public more than any other. Every coin and portrait tells a unique story – from the Young Head which depicted a promising Queen, right through to the Old Head which represented an aging and graceful monarch.
---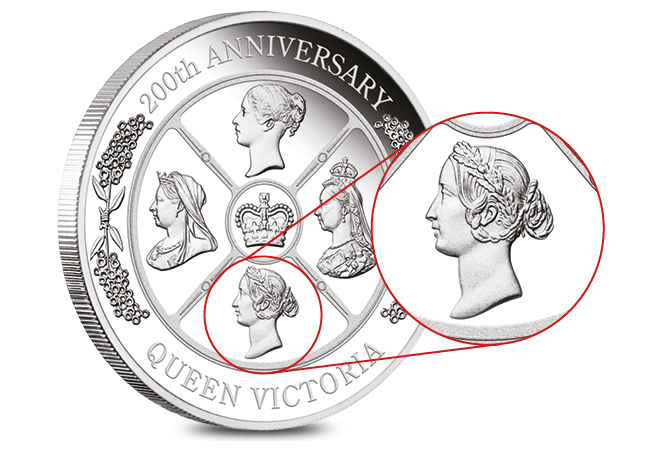 Do you know what links an assassination attempt by walking cane, white wedding dresses, and Buckingham Palace?
It's a tricky one, but I bet you wouldn't have guessed that the answer is actually Queen Victoria. As Britain's second longest reigning monarch, Queen Victoria holds an important place in our history books. Therefore, as we celebrate the bicentenary of her birth this year, it seems only fitting that I shared the seven things I bet you didn't know about her…
Victoria was the first monarch to live at Buckingham Palace
After becoming Queen at the age of just 18, Victoria moved out of her childhood home in Kensington and into Buckingham Palace. Victoria's mother had enforced a very strict regime during Victoria's childhood and this move, was in part, to escape her mother's control. The palace remains the official residence of her Great-Great-Granddaughter Queen Elizabeth II.
Victoria survived EIGHT assassination attempts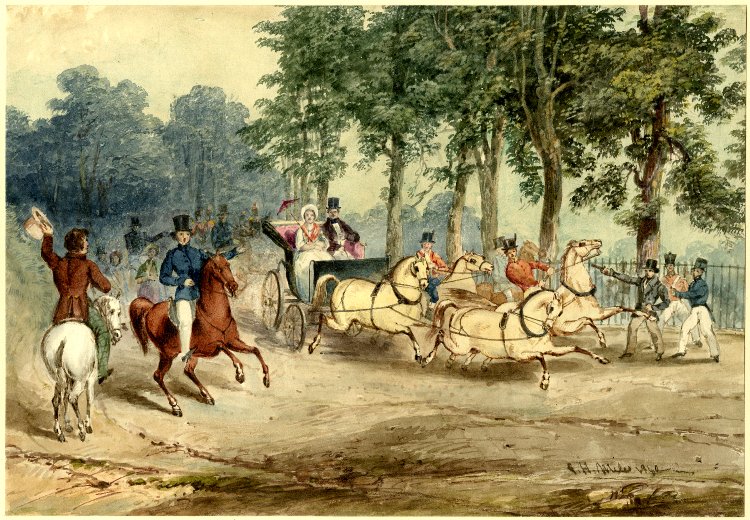 There were eight attempts on Victoria's life throughout her reign, including shots fired at her whilst she was travelling in her royal carriage, an intrusion into Buckingham palace grounds by a man with a pistol, and even a blow to the head with a walking cane!
Victoria broke tradition and proposed to her husband
Royal protocol dictated that only monarchs could propose to their spouse. Therefore, Prince Albert could not propose to Victoria and instead she asked him to marry her within a year of becoming Queen. Although Victoria hated pregnancy and childbirth, she and Albert had 9 children and 42 grandchildren together.
She's responsible for white wedding dresses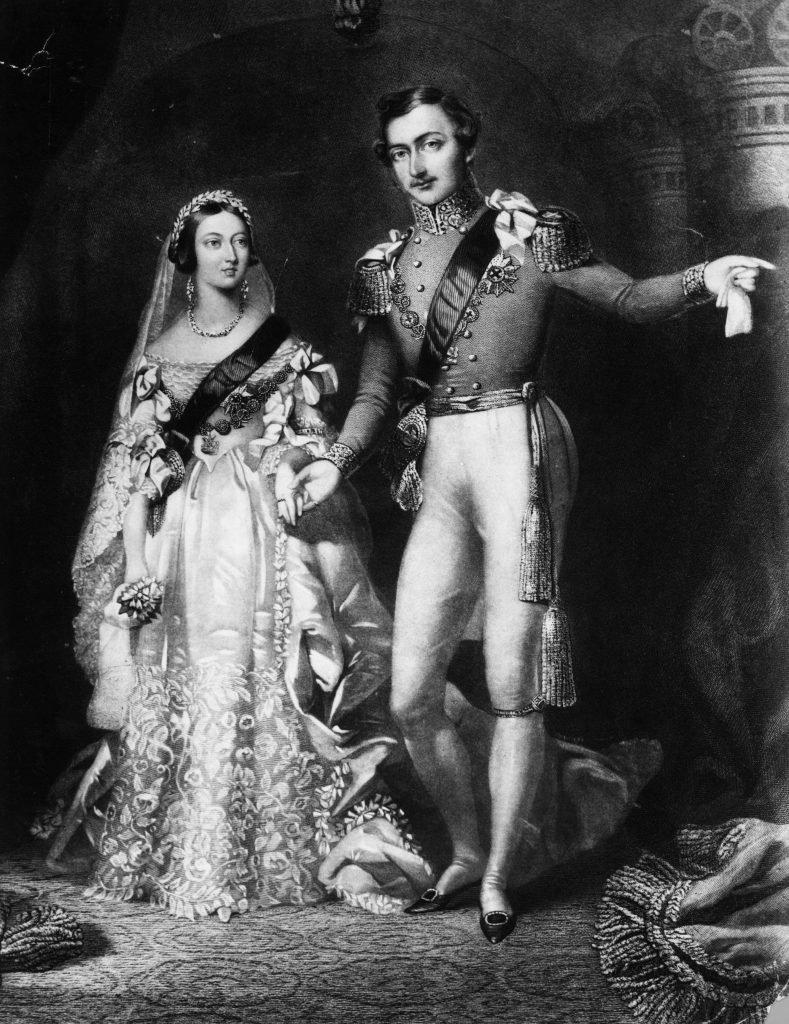 Victoria is said to have started the trend of white wedding dresses. During the 1800s wedding dresses were not always white but Victoria chose this colour to show off the lace on her dress. She also specified that no one else was to wear white at her wedding– a tradition that remains firm today.
And royal brides carrying myrtle in their bouquets
It's said that Prince Albert's grandmother gifted Victoria with a sprig of myrtle, which she then planted at her estate, Osbourne House. Victoria's daughter and Queen Elizabeth II have both carried myrtle in their bouquets from the myrtle bush planted by Queen Victoria.
Victoria spoke a lot of languages
Victoria had strong German roots and was a native speaker of the language – it's even been reported that she had to be taught to speak English without a German accent! Victoria also spoke French, Italian, and Latin.
In her later years, as Empress of India, she grew close with an Indian servant in her household called Abdul Karim. He taught her Hindustani and Urdu so that she could communicate with other Indian servants in her household.
Her portrait remains to this day the longest that has adorned our circulating coinage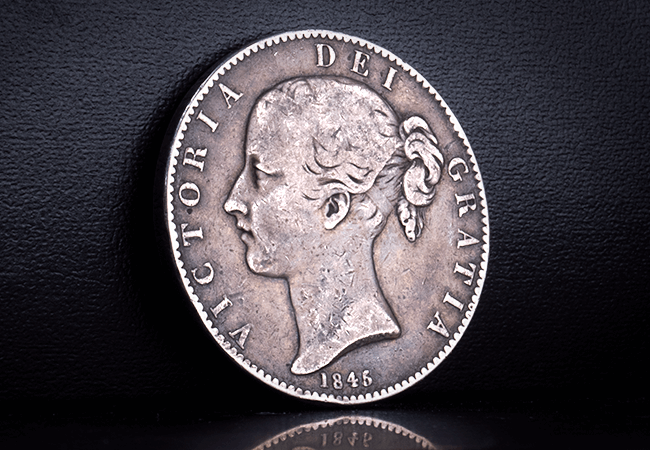 The first coin portrait of Victoria's reign depicted a young queen at the start of her royal journey. It was called the 'Young Head portrait' and was issued on the first coins of her reign. This portrait was issued on coins from 1838-1895 and is the longest that a portrait has circulated on British coins for.
Queen Victoria ruled over the world's largest empire and millions of people around the world were connected by the coins that were issued throughout her sovereignty.
These coins with Victoria's image, and the stories behind the portraits, provide us with a vital link to discover this incredible era of history.
On the 24th May we celebrate 200 years since Queen Victoria was born. This blog marks the first in a series commemorating the bicentenary and I look forward to sharing more of the captivating stories behind Victoria's rule.
---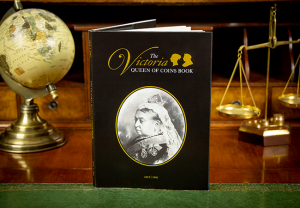 If you're interested…
Exclusive to the Westminster Collection: You can now explore the captivating tale of Victoria's life through the coins and portraits issued during her reign with the Queen of Coins book. Click here to secure yours today>>>