Posts Tagged 'New UK Prince Philip coin'
Are you a royalty collector?
If so, you NEED to watch my latest video.
As I take a closer look at the WORLD'S FIRST 50p and £2 coins that have been issued to honour and commemorate the life and service of His Royal Highness, Prince Philip.
You see, before now Prince Philip has primarily appeared on £5 coins. Not forgetting, it's incredibly rare to see commemoratives issued in the same year as the passing of a public figure, making today's release an incredibly special one.
And in my latest video I tell you everything you need to know.
---
If you're interested…

In today's video I unbox the perfect tribute to Prince Philip.
As the longest serving consort of a British Monarch, his 70 years of public service was full of incredible achievements.
And it's those achievements that have been captured in the Historic Coin and Stamp Collection that I take a closer look at in my latest video.
Whether you're a collector, Royalty enthusiast OR both, with only 295 collections available worldwide this is a video that you can't afford to miss.
---
If you're interested…
Click here to be one of JUST 295 collectors to own this MUST-HAVE collection >>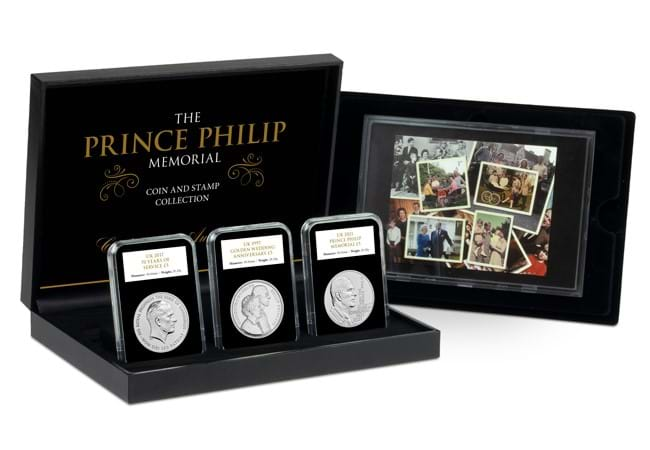 To mark the life and achievements of the late Duke of Edinburgh, HRH Prince Philip, The Royal Mint has just released a brand new UK £5 coin.
Not only does it feature a never before seen portrait of Prince Philip but, significantly, the Duke of Edinburgh himself played a key role in the design of this coin and even approved the portrait!
In his latest video, Adam tells you everything you need to know about this incredibly poignant and limited UK coin release.
---
If you're interested…