Posts Tagged 'Guernsey Coin'
Richard Trevithick was born in a small Cornish mining village in 1771 and was surrounded by engineering at an early age, which paved the way for him to become the pivotal inventor and engineer who was responsible for inventing the first ever working steam locomotive…
During his school years, Trevithick paid little attention in class and instead focused on sports; however he also had a natural aptitude for arithmetic, and always managed to get to the correct answer using unconventional methods.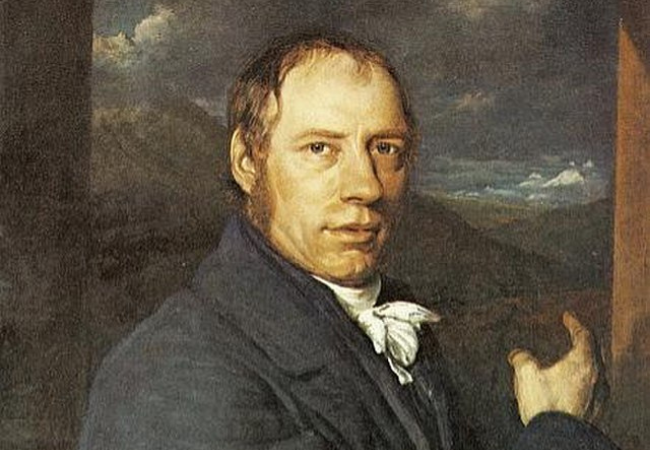 During his time working in the mining community, Trevithick began to pioneer the use of high-pressure steam, and started building and modifying steam engines around this principle. As time went on, and boiler technology improved, Trevithick realised this now allowed for the safe production of high-pressure steam; which meant engines could be smaller and more economical to run.
Trevithick's early applications of high-pressure steam ranged from stationary engines to steam-road locomotives. In 1802, Trevithick built his first steam locomotive for the Coalbrookdale Ironworks in Shropshire.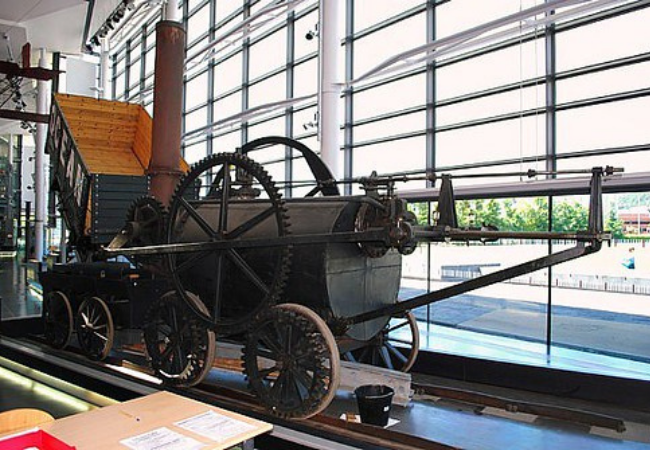 In 1804, the first officially recorded steam-hauled railway journey took place when another one of Trevithick's locomotives hauled a train from the Pen-y-Darren Ironworks in Merthyr Tydfil to Abercynon in South Wales.
Trevithick's inventions were responsible for revolutionising the mining industry and he became a well-respected figure in both mining and engineering circles because of it. Trevithick even had some involvement in the early development of the Thames Tunnel, and several different nautical projects, however the successful first working steam locomotive remains his most well-known claim to fame.
---
Now commemorated on a BRAND NEW range of coins
And now, a portrait of Richard Trevithick features on a BRAND NEW range of coins, exclusive for Westminster Collectors.
This is the first time a portrait of this pivotal inventor and engineer from our history has been featured on a British Isles coin, and the edition limits for each of the three specifications this coin has been issued in, are very low…
You can explore this coin range using the link below – however, with such low edition limits on each of this coins specifications, you'll need to act fast if you want to add one to your collection!

Did you know that a brand new series of coins have been released to celebrate Her Majesty the Queens 95th birthday?
Excitingly they feature a BRAND NEW obverse portrait from artist Luigi Badia!
A fact that's sure to make this release HUGELY popular.
But with edition limits as low as 995 WORLDWIDE, I can't guarantee how much longer they'll be available!
Watch our latest video to find out everything you need to know about this MUST-HAVE Royal release…
---
If you're interested…

This year Her Majesty Queen Elizabeth II becomes the first ever British monarch to celebrate her 90th birthday. This significant moment in history will certainly be one to remember.
So I've compiled a list of my six favourite commemoratives for you to peruse. In my opinion any Royal collector would be lucky to have these in their collection, especially the 10 ounce gold coin!
1. The Queen Elizabeth II 90th Birthday Proof Coin


This golden-coloured coin features a one-year only specially commissioned 90th birthday portrait, designed by Luigi Badia.
The coin proudly displays the royal cypher atop a large "90". The central design is flanked by the Royal Standard and Union Flags on either side.
2. Guernsey 2016 Queen Elizabeth II's 90th Birthday Silver £5 Proof Coin


Featuring an oak wreath and crown to symbolise long life and the House of Windsor, this Silver £5 coin also features the limited edition one-year-only portrait.

At the center is EIIR, encircled by the words Her Majesty Queen Elizabeth II and the years 1926-2016.
3. Australia 90th Birthday 1oz Silver High Relief Coin


Issued by the Perth Mint, this stunning silver coin has been struck with an incredible high relief finish. To achieve this, each coin must be repeatedly struck on specially prepared presses.
The reverse depicts St. Edwards crown surrounded by wattle branches – just 5,000 have been released worldwide.
4. The Queen Elizabeth II's 90th Birthday Gold 10oz Coin
Due to the significance of this Royal event, a remarkable 10 ounce gold coin has been issued. That's the same weight as 33 pound coins!
Featuring the special one-year-only portrait, this 90th Birthday Coin was incredibly popular – in fact, it sold out its entire edition limit in a matter of hours.
5. QEII 90th Birthday Silver Coin Cover
This limited edition Silver Coin Cover features the six UK stamps which have been issued by Royal Mail to mark the Queen's 90th Birthday. All six evocative photographs feature on our stamps for the first time ever – including a rare picture of the young Princess with King George VI.
The new 2016 Silver Britannia coin is also encapsulated within the cover along with an official postmark by Royal Mail to mark the Queen's birthday date – 21st April.
6. Queen Elizabeth II 90th Birthday Photographic Coin
This is the first coin to be issued from The Queen's 90th Birthday Coin Collection – a new series of photographic coins being issued over the coming months in celebration of the occasion.
The coin has been expertly plated in 24 carat gold and features a full-colour birthday portrait – taken by renowned royal photographer Lord Snowdon for her 80th birthday.
This is a record-breaking moment in British history which will be remembered forever. And the coins and stamps which have been issued to mark the occasion really capture the moment.
Which of the six is your favourite commemorative? Let me know in the comments below.
---
If you're interested…
You can add the Queen Elizabeth II 90th Birthday Proof Coin to your collection today