Did you miss our LIVE WWII Collectibles show on Ideal World TV? If so, don't worry, you can catch up here!
The show is packed full of incredibly special WWII-themed commemoratives, with some exciting and VERY limited exclusive offers which you're sure to love.
And even better, all of the collectibles on the show include FREE P&P! So perhaps now is the perfect time to start thinking about Christmas gifts for loved ones?
PLEASE NOTE: You are watching a pre-recorded live show, so not all items may be available at the time of ordering. Not only this, but our Ideal World phone lines are now closed, so please click here to order any of the EXCLUSIVE items on the show >>
---
If you're interested…
One of the questions I get asked most, by my friends and others in the coin business, is: what is the best (and most affordable) way to build an enviable collection of historic coins?
There are so many fascinating coins in British history, it's a question that is hard to answer. Where do you start!?
Which is why I've decided to put together an Expert Guide to building a collection of historic coins, by answering some of the questions I hear most often from collectors…
How far back can I go?
One of the questions collectors face when they first start collecting historic coins is: how far back can I go? Is a Victorian coin affordable, and did every monarch release coins?
As a general rule, coins tend to get more expensive the further back in time you go. Which is why owning a coin from our current monarch is the best place to start. You can then work your way back through other famous monarchs.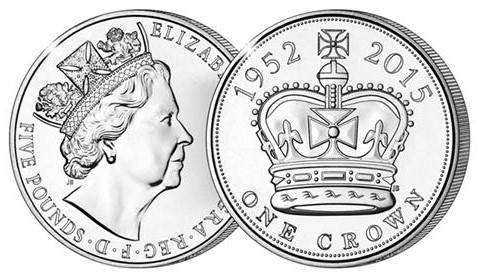 Most collectors can aim to collect coins from each monarch back to the 17th century. After the tumultuous leadership of Oliver Cromwell, Charles II reclaimed the throne and began a period of standardised coin issue. For most collectors it's possible to collect coins back to this fascinating period in history without breaking the bank!
Which are the important monarchs?
A great coin collection should contain coins issued by famous monarchs, monarchs that changed the history of our nation and ones that revolutionised our coinage.
An obvious monarch is Queen Victoria – the monarch who built the largest Empire the world has ever seen and who oversaw some of the greatest changes our nation has ever experienced. And every collection should contain an important issue by our current monarch, Queen Elizabeth II, the longest reigning monarch in our nation's history! And you can't leave out George III, not only did he oversea a complete overhaul of our currency but he's also our longest reigning King.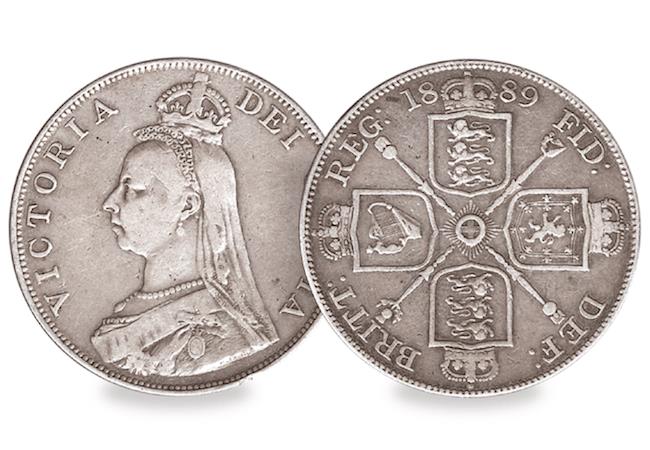 Those are just a few of the key monarchs, but once you start collecting you'll find that each monarch has a fascinating story and a number of really interesting coin issues.
Base metal, Silver or Gold?
Gold has historically been seen as the pinnacle for collectors. But this famous metal comes with its difficulties. Gold coins were issued in much smaller numbers, and not every monarch released a standardised gold coin. Which means that to own a Gold coin from some monarchs is extremely difficult – for example George VI only issued a Sovereign for one year of his reign.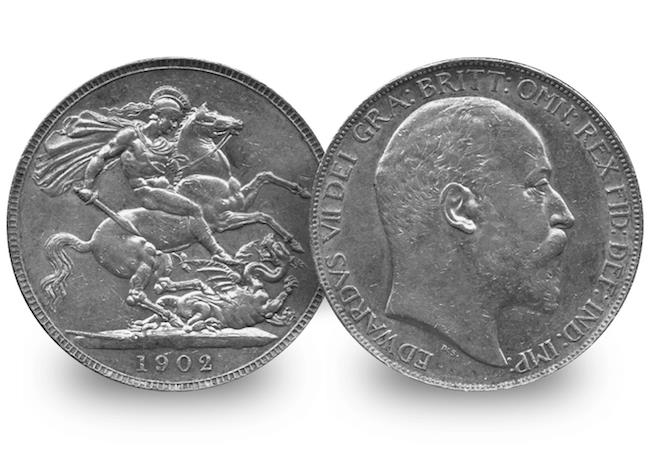 Base metal and Silver coins tend to be much more achievable for most collectors. Base metal coins (pennies, farthings and the like) tend to be less expensive, however because of their lower value the quality of coins can vary widely. Silver coins were issued by most monarchs, and because of their slightly higher value tend to be found in better grades.
How should I store my coins?
The wear and tear of an old coin is part of the appeal of collecting historic coins, but it's important to protect your coins from any outside interference that could potentially discolour, wear or generally affect the condition of your coin.
I would recommend always storing your coins in capsules, and if possible in a tamperproof capsule that will guarantee the condition of your coin for generations to come. And as you build your collection, there's nothing better than having a box with trays to keep your collection together for you to store and present.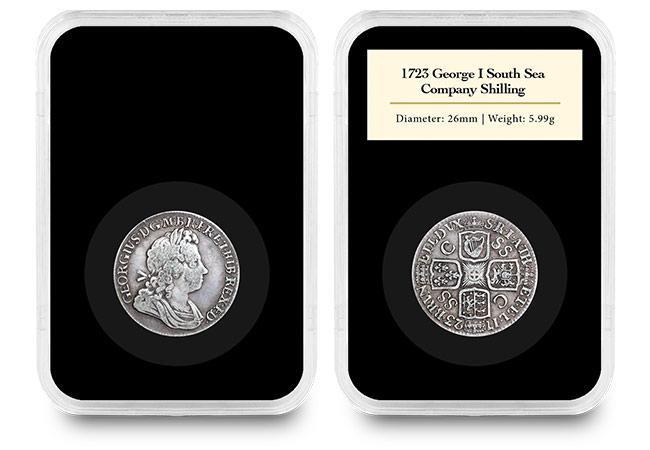 How much will it cost me?
For most collectors building a historic coin collection, one of the most confusing elements can be price. The prices for historic coins can vary widely – you might find an old Victorian penny at a car boot for less than £10 and then see what looks like the same coin selling for hundreds on an online auction site.
I'd always recommend purchasing carefully, preferably by making sure you either have an expert opinion or by ordering from a reputable retailer. By making sure you're getting your coins from the right place, building a collection of Silver coins back to the 17th century is actually more affordable than many collectors realise – in fact most coins should cost between £100 and £500.
Lastly… have fun!
The most important part of collecting coins is having those coins in your hand and feeling the history your coin has carried with it over generations. So have some fun and get collecting!
If you would like to learn more about building your own historic coin collection, with some expert guidance, just fill out the form below. One of our team will be in contact with you soon:
You might have heard in the news recently that the world's most expensive coin is due to be sold at auction next month.
The 1794 Flowing Hair Dollar is believed to be the first silver dollar to be struck by the US Mint. It was last for sale in 2013 and was auctioned for just over $10 Million Dollars, making it the most expensive coin in the world.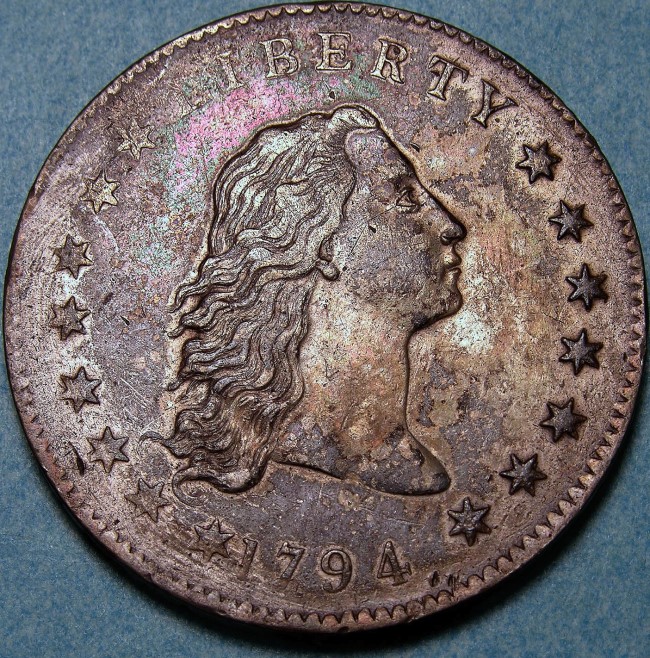 The First US Dollar
In 1792, the US Congress issued an act stating that the Dollar was to be the cornerstone of US coinage. It was to be based on the Spanish Silver Dollar which was already widely used throughout the Americas. The act also stated that coins should include a symbol of Lady Liberty as well as an eagle – two icons that remain today on many US coins.
Where the nickname came from
The coin was designed by Robert Scot, who was Chief Engraver at the US Mint. His take on the bust of Liberty is what gave rise to the nickname of the coin with its detailed hair 'flowing' from the head of Lady Liberty. There are also fifteen stars on the coin, to represent each of the 15 states that had ratified the Constitution.
Was it just a PR stunt?
It's thought that because the US was still struggling from the impact of the War of Independence it didn't have access to much silver and other precious metals. Historians have argued that the introduction of a silver dollar was a way to showcase the power and capability of the US.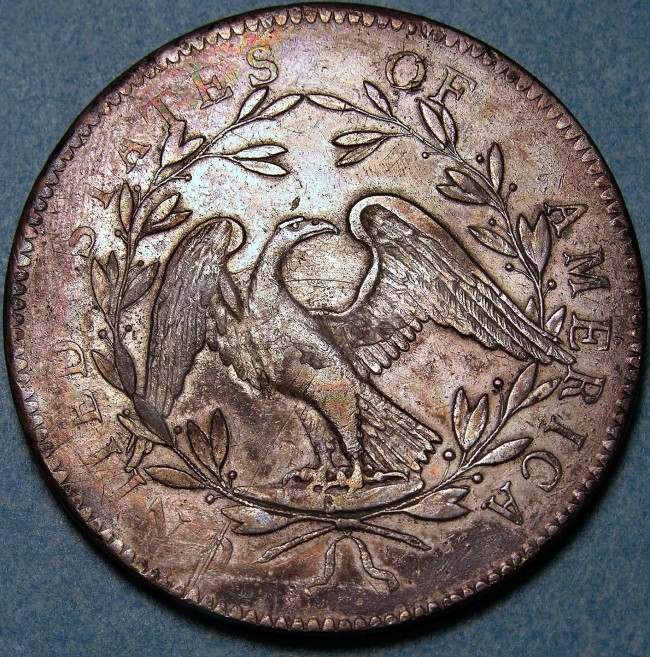 Very few of the 1794 Dollars were issued but they weren't released into general circulation. They were mostly given to international VIPs or important congressmen, further adding fuel to the rumours that the Dollar was originally issued as part of a PR stunt.
Struck on just one day in October
Only 1,758 of these coins were struck, and according to the National Museum of American History, they were all minted on the same day. It's thought that of this tiny number, less than 150 still survive today. Many would have been hidden forever, or melted down for their precious metal content, adding to the coin's collectability.
It's given rise to one of the most competitive collecting markets worldwide…
Eight of the top ten most expensive coins are US coins and the market is one of the most competitive around the world. Whether it's the Coin of the Cowboys, the Mercury Dime, or even the first Half Dollar to feature a non-president, US coins have some of the most collectable stories attached to them. It's hardly surprising that many collectors are looking to source American coins for their collection these days.
The Flowing Hair Dollar is due to be sold on October 8th 2020. How much do you think it will sell for this time? Let us know in the comments below!
---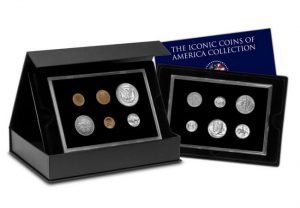 If you're interested…
Today you can own the TWELVE coin collection of America's most fascinating and collectable coin issues with the Infamous US coins set. But you'll have to hurry – there are only 25 sets available!