Posts Tagged 'world war two'
In today's video I unbox a medal that features a genuine piece of Hawker Hurricane!
It's been meticulously hand-sculpted into the shape of the iconic plane and precision set into a deluxe SUPERSIZE 70mm Medal.
And it's not just any Hawker Hurricane that's been used to create this medal… The metal used for the sculpture comes from Hawker Hurricane P2725 TM-B – the plane that famously saved Buckingham Palace during a dogfight on Battle of Britain Day 80 years ago!
Whether you're a collector, military enthusiast OR both, this is a video that you can't afford to miss!
---
If you're interested…
Click here to be one of only 250 collectors to own this Hawker Hurricane Commemorative >>>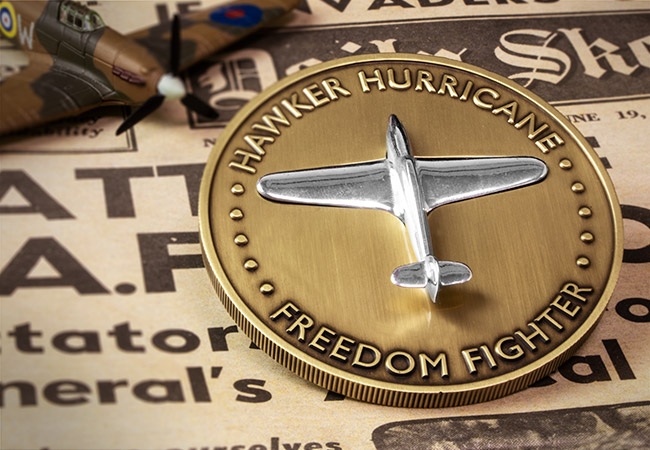 Did you miss our LIVE WWII Collectibles show on Ideal World TV? If so, don't worry, you can catch up here!
The show is packed full of incredibly special WWII-themed commemoratives, with some exciting and VERY limited exclusive offers which you're sure to love.
And even better, all of the collectibles on the show include FREE P&P! So perhaps now is the perfect time to start thinking about Christmas gifts for loved ones?
PLEASE NOTE: You are watching a pre-recorded live show, so not all items may be available at the time of ordering. Not only this, but our Ideal World phone lines are now closed, so please click here to order any of the EXCLUSIVE items on the show >>
---
If you're interested…
Earlier this week, three brand new £2 coins were released to commemorate the 80th anniversary of the Battle of Britain.
So in my latest video I tell you everything you need to know about these hugely popular new coins, from their INCREDIBLY SMALL 495 worldwide edition limit, to the inspiration behind the designs. It really is a video you can't afford to miss.
---
If you're interested