The Avro Lancaster is one of the most well-known heavy bombers that participated in the Second World War, and is iconic when thinking about the contribution it had towards the Allies achieving victory over tyranny and persecution.
Out of the thousands that were built during wartime, only two Avro Lancaster's exist today that are still airworthy – one of which is the Avro Lancaster PA474.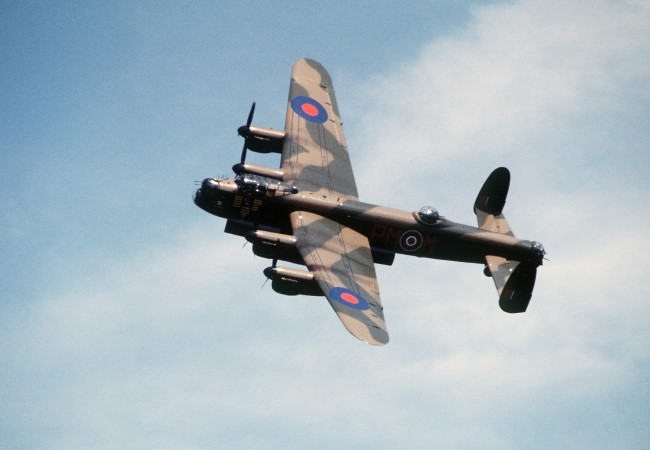 The Avro Lancaster PA474 was built in 1945 at the Vickers Armstrong Factory at Harwarden Airfield in Chester, and was originally used for strategic bombings in the Far East. After the war ended when Japan surrendered, the Lancaster PA474 was assigned to Photographic Reconnaissance duties in Africa, before being used as a pilotless drone, and even appeared in two iconic films – The Guns of Navarone and Operation Crossbow.
In 1973, this Lancaster was restored back to wartime standard and joined the Battle of Britain Memorial Flight at RAF Coningsby (BBMF). The BBMF's main purpose is to maintain the priceless artefacts of our national heritage in airworthy condition, in order to promote the modern day Air Force and to inspire future generations.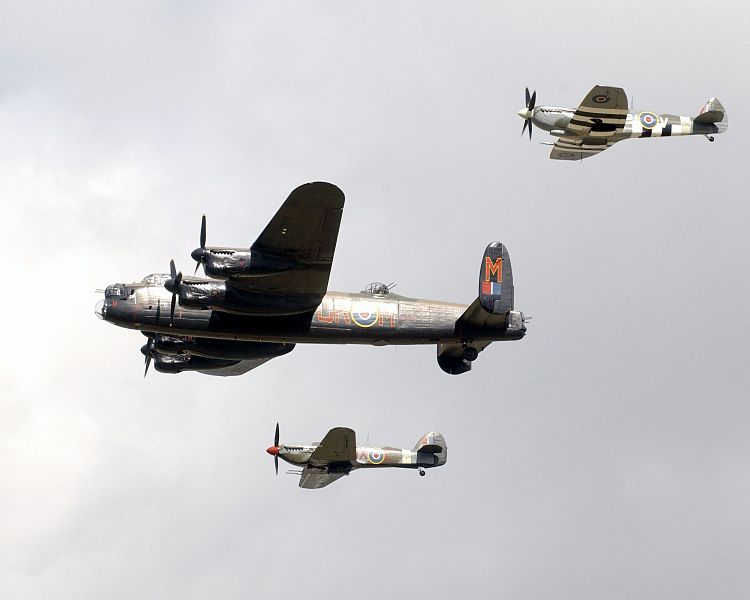 In 2015, the Avro Lancaster PA474 had an in-flight engine fire. The aluminium engine casing from this was then melted down, and sculpted into models of Lancaster planes, which you can now own in this historic commemorative…
The BRAND NEW Avro Lancaster Provenance Medal
Today, a small number of collectors have the chance to own a BRAND NEW Commemorative featuring an ACTUAL piece of the Avro Lancaster PA474 that flew during the war.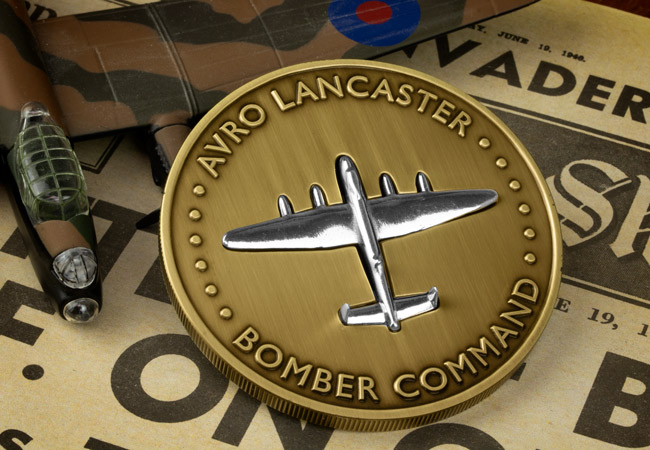 This incredible commemorative features an original piece of Avro Lancaster, hand-sculpted into the shape of a Lancaster and precision set into the deluxe SUPERSIZE 70mm Medal.
Just 250 lucky collectors will have the chance to own this special commemorative. The last Provenance medal featuring a piece of Hurricane SOLD OUT in a matter of weeks.
Click here to secure your Lancaster Commemorative while you still can!
Fancy yourself as a history buff? Well, our latest video could be the perfect thing to test your knowledge!
You see this year marks the 80th anniversary of the Battle of Britain, and we've been busy compiling some interesting and hidden facts that you may (or may not) know about the battle…
Did you know all of these amazing facts or have you got some of your own? Let us know in the comments below!
---
If you're interested

Click here to see our brand new 80th Anniversary of the Battle of Britain coins >>
From flying members of the royal family and past prime ministers around the world, to having the chief of defence staff singing him Happy Birthday, ex RAF serviceman, Paul Passmore has some incredibly interesting stories to tell about his time in the RAF.
We were lucky enough to catch up with him as the RAF's poignant centenary year draws to a close.
---
If you're interested…
Click here to check out our full selection of RAF Centenary commemoratives >>