With a bank holiday weekend, star-studded concert, street parties across the nation and sell-out collectibles, the Coronation of King Charles III will be THE royal celebration of a lifetime.

Coin collectors don't need telling twice how important this event is. The first Coronation for 70 years is going to be massive.
And the evidence of this came just under a week ago.
100 "Mint Masters" Coronation Sets launched at 9am on Wednesday 22 February. Just before 10:40am we saw a complete sell out.
1 set sold EVERY MINUTE until they were all allocated.
Why did it sell out so quickly?
Approved by King Charles III, the sell-out Mint Masters Set features three Silver £5 coins, issued specially for the Coronation.
Each coin depicts a key element of the Coronation. You have the King's cypher, the Coronation Carriage and the Imperial State Crown.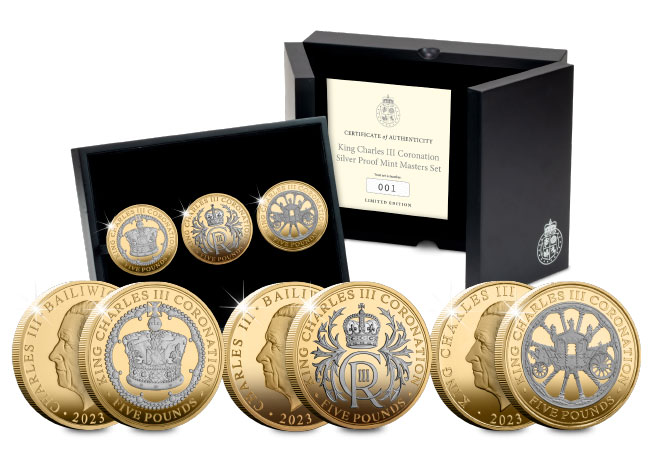 A Golden Celebration
Unusually, the Mint Masters Set is reverse-plated in 24 Carat Gold, meaning the coins are struck from Fine Silver but feature additional gold plating.
The obverse designs have been left unplated, making the Coronation elements really stand out.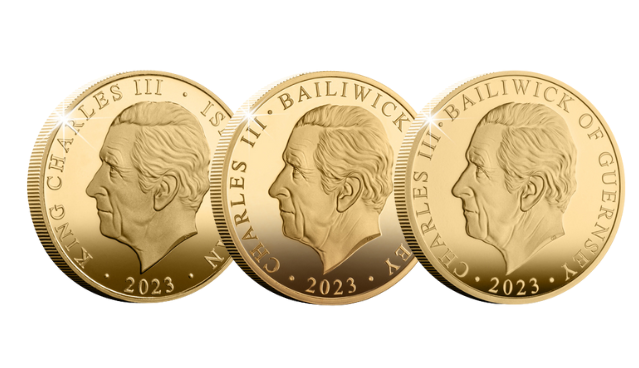 Design Royalty
Each coin in the Mint Masters Set features designs from one of the best in the business, a man synonymous with royalty on coinage.
Timothy Noad has worked as a professional calligrapher, illuminator and heraldic artist for over thirty years, acquiring an international reputation for his elegant and meticulous work.
A prolific designer of British coins and medals, Tim is the artist behind five One Pound coins and three Crowns commemorating royal occasions.
In 2022, he achieved the unique distinction of having his designs chosen for three Gold Sovereigns, The Queen's Golden, Diamond and Platinum Jubilee Medals.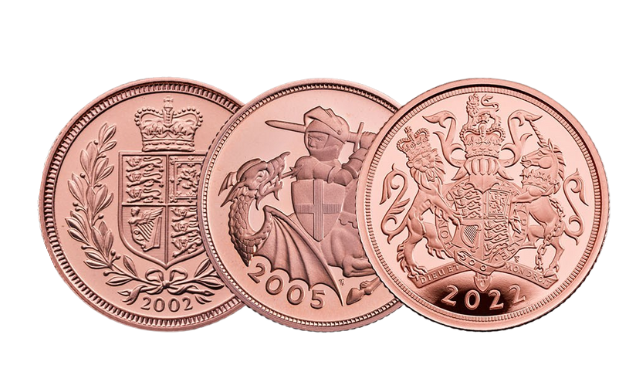 For the Mint Masters Set, he's designed the Coronation Carriage and Imperial State Crown.
The end result is one of the best-looking sets you'll see for the Coronation. Sure to be treasured pieces for the lucky 100 collectors that secured them before the quick sell-out.
If you're interested…
But there's good news! If you're quick, you can get your hands on the Fine Silver Coronation £5 Coin Set. Limited to 995, the coins in this set feature 24 Carat Gold plating on the reverse designs.
Judging by the speed of the Mint Masters Set sell-out, these won't be available for long so you'll have to act fast.
Secure a set for your collection now >>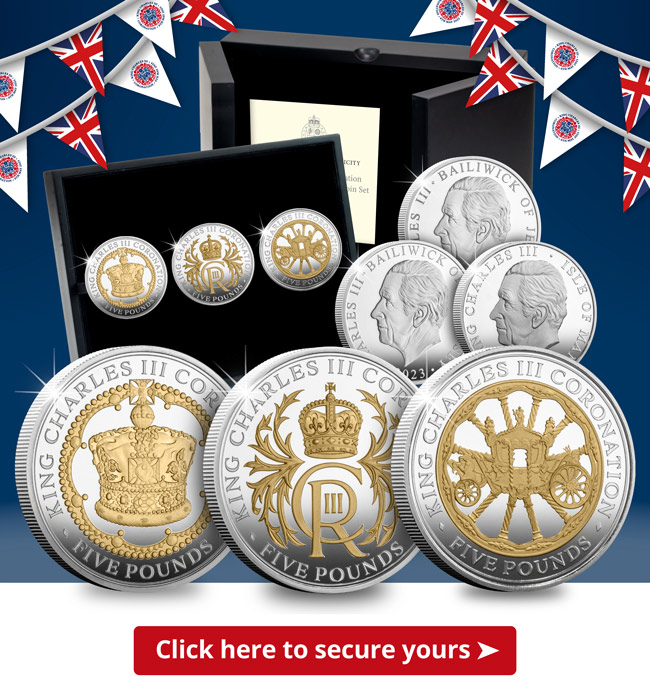 On the 8th September 1981 over 9 million people sat down at their televisions to watch a brand new show called 'Only Fools and Horses'. Little did we know that this show would one day become one of the top British television programmes of all-time.
Over a total of 10 years, 7 series, 64 episodes and 16 Christmas specials we followed the trials and tribulations of ambitious market trader Derek 'Del Boy' Trotter (played by David Jason) and his idealistic younger brother Rodney Trotter (played by Nicholas Lyndhurst) in their attempts to get rich! Supported by a cast of colourful characters including Grandad, Trigger, Boycie and Uncle Albert.
This time next year we'll be millionaires…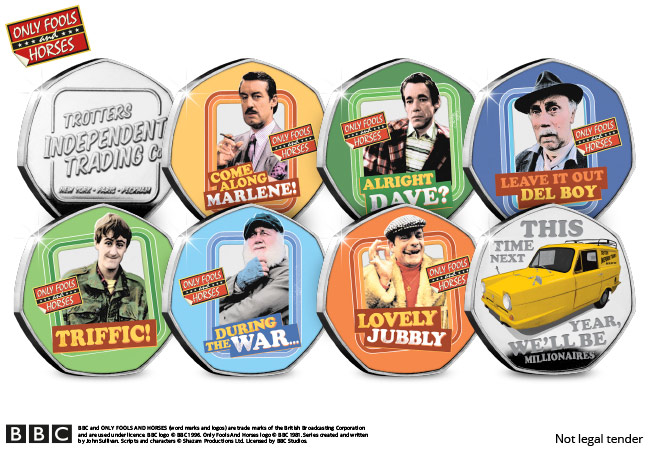 No other TV show has influenced British culture as much. Critically and popularly acclaimed, the series received numerous awards. It was voted Britain's Best Sitcom in 2004 and in a BBC poll Del Boy was ranked fourth on their list of the 100 Greatest TV Characters.
Its success spawned a successful spin-off series, 'The Green Green Grass,' a Sport Relief special episode guest starring David Beckham, and even a musical adaptation of the show was created which launched at the Theatre Royal Haymarket in London's West End!
The final episode in which the Trotters finally became millionaires was watched by 24.3 million viewers and holds the record for the highest UK audience for a sitcom episode.
So to celebrate the 40th anniversary of one of Britain's greatest TV shows a number of brand new officially licensed Only Fools and Horses Commemoratives have been released… 'lovely jubbly'!
---
'Triffic' BRAND NEW Only Fools and Horses Commemorative Set
Officially licensed by the BBC each commemorative in this set has been struck to a proof-like finish and features a design of some of the most popular characters from the programme; including, Del Boy, Rodney Trotter, Boycie, Trigger, Grandad and Uncle Albert.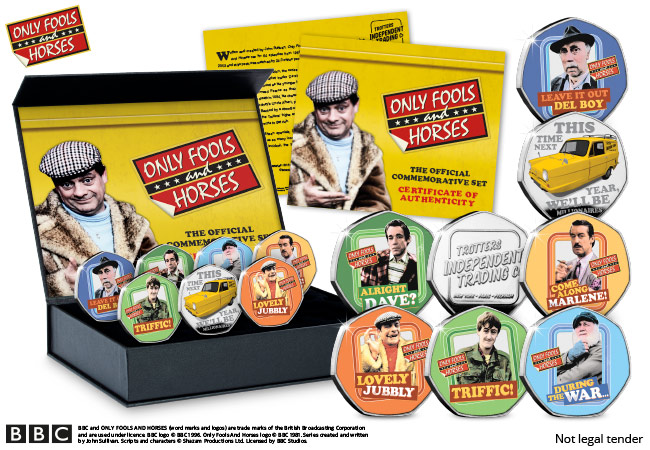 Limited to just 9,995 collectors worldwide, this is one of the only ways you can own all 7 commemoratives. They will arrive protectively sealed in an official presentation pack.
This complete set is a MUST-HAVE for any Only Fools and Horses Fan and is available for your collection today for JUST £39.99 (+p&p). Click here to secure yours >>
---
The Only Fools and Horses SUPERSIZE Commemorative!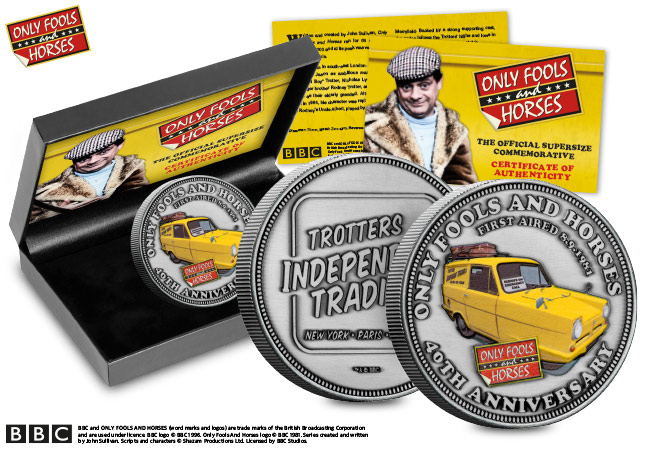 This NEW Supersize Only Fools and Horses Commemorative has been expertly finished in antique silver and features a most intricate design of Britain's most beloved three-wheel car – the Reliant Regal! It has then been carefully finished with the addition of vivid colour – to really bring the 'Trotters Independent Trading Co.' car to life!
But, JUST 995 will be released for collectors worldwide! That makes it 10 TIMES more limited than the complete commemorative set and therefore one of the most limited ways in which you can own a commemorative for the 40th Anniversary.
Arriving in a Deluxe Presentation Case with a Certificate of Authenticity, uniquely numbered with your place in the edition limit, this is the perfect way to remember such an iconic show. Click here to secure your SUPERSIZE Only Fools and Horses Commemorative now >>
---
Don't miss out. As Del Boy would say, 'He who dares, wins! He who hesitates…don't.'
'Bonjour.'
The Avro Lancaster is one of the most well-known heavy bombers that participated in the Second World War, and is iconic when thinking about the contribution it had towards the Allies achieving victory over tyranny and persecution.
Out of the thousands that were built during wartime, only two Avro Lancaster's exist today that are still airworthy – one of which is the Avro Lancaster PA474.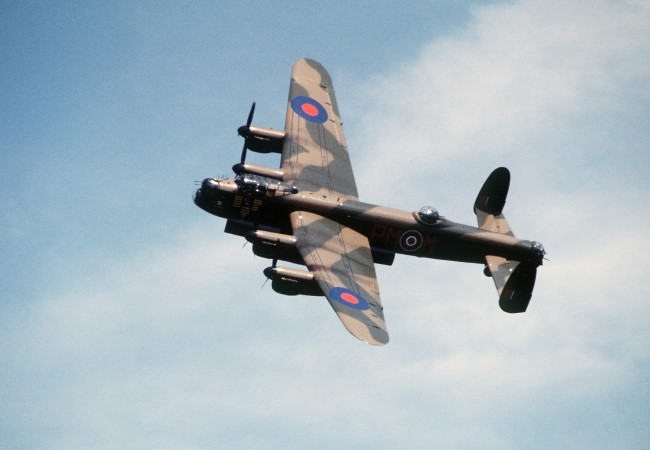 The Avro Lancaster PA474 was built in 1945 at the Vickers Armstrong Factory at Harwarden Airfield in Chester, and was originally used for strategic bombings in the Far East. After the war ended when Japan surrendered, the Lancaster PA474 was assigned to Photographic Reconnaissance duties in Africa, before being used as a pilotless drone, and even appeared in two iconic films – The Guns of Navarone and Operation Crossbow.
In 1973, this Lancaster was restored back to wartime standard and joined the Battle of Britain Memorial Flight at RAF Coningsby (BBMF). The BBMF's main purpose is to maintain the priceless artefacts of our national heritage in airworthy condition, in order to promote the modern day Air Force and to inspire future generations.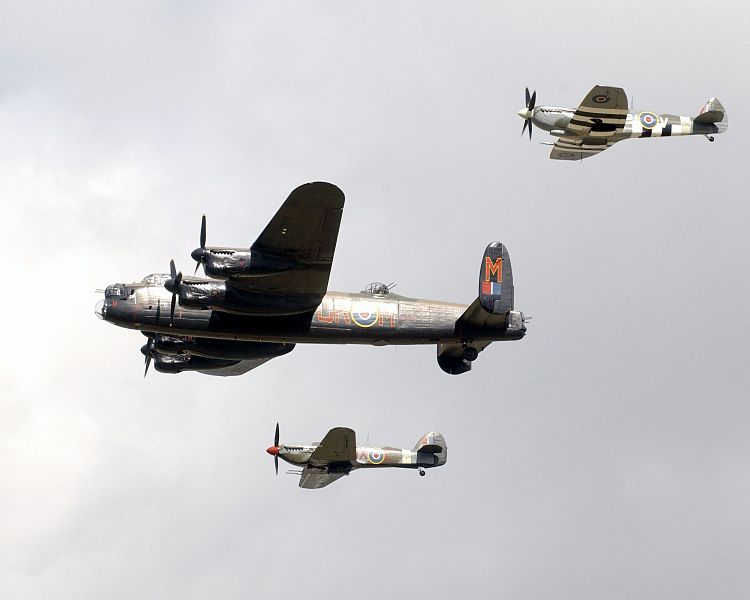 In 2015, the Avro Lancaster PA474 had an in-flight engine fire. The aluminium engine casing from this was then melted down, and sculpted into models of Lancaster planes, which you can now own in this historic commemorative…
The BRAND NEW Avro Lancaster Provenance Medal
Today, a small number of collectors have the chance to own a BRAND NEW Commemorative featuring an ACTUAL piece of the Avro Lancaster PA474 that flew during the war.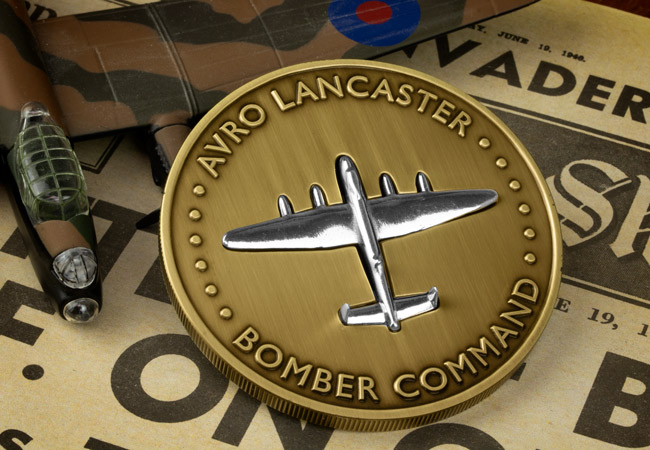 This incredible commemorative features an original piece of Avro Lancaster, hand-sculpted into the shape of a Lancaster and precision set into the deluxe SUPERSIZE 70mm Medal.
Just 250 lucky collectors will have the chance to own this special commemorative. The last Provenance medal featuring a piece of Hurricane SOLD OUT in a matter of weeks.
Click here to secure your Lancaster Commemorative while you still can!