The story of the 1-a-minute Coronation sell-out
With a bank holiday weekend, star-studded concert, street parties across the nation and sell-out collectibles, the Coronation of King Charles III will be THE royal celebration of a lifetime.

Coin collectors don't need telling twice how important this event is. The first Coronation for 70 years is going to be massive.
And the evidence of this came just under a week ago.
100 "Mint Masters" Coronation Sets launched at 9am on Wednesday 22 February. Just before 10:40am we saw a complete sell out.
1 set sold EVERY MINUTE until they were all allocated.
Why did it sell out so quickly?
Approved by King Charles III, the sell-out Mint Masters Set features three Silver £5 coins, issued specially for the Coronation.
Each coin depicts a key element of the Coronation. You have the King's cypher, the Coronation Carriage and the Imperial State Crown.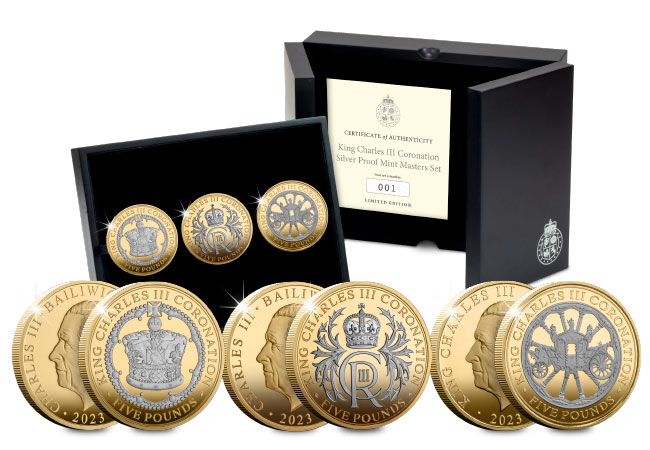 A Golden Celebration
Unusually, the Mint Masters Set is reverse-plated in 24 Carat Gold, meaning the coins are struck from Fine Silver but feature additional gold plating.
The obverse designs have been left unplated, making the Coronation elements really stand out.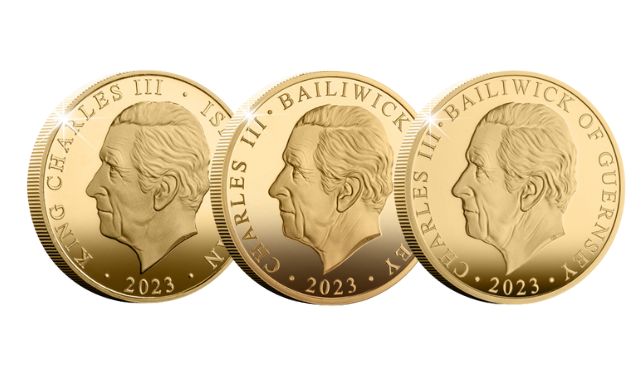 Design Royalty
Each coin in the Mint Masters Set features designs from one of the best in the business, a man synonymous with royalty on coinage.
Timothy Noad has worked as a professional calligrapher, illuminator and heraldic artist for over thirty years, acquiring an international reputation for his elegant and meticulous work.
A prolific designer of British coins and medals, Tim is the artist behind five One Pound coins and three Crowns commemorating royal occasions.
In 2022, he achieved the unique distinction of having his designs chosen for three Gold Sovereigns, The Queen's Golden, Diamond and Platinum Jubilee Medals.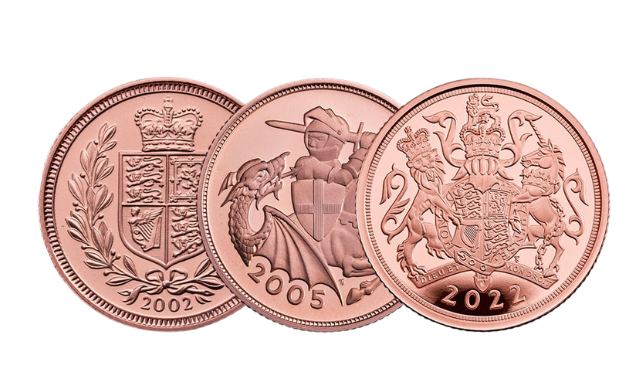 For the Mint Masters Set, he's designed the Coronation Carriage and Imperial State Crown.
The end result is one of the best-looking sets you'll see for the Coronation. Sure to be treasured pieces for the lucky 100 collectors that secured them before the quick sell-out.
If you're interested…
But there's good news! If you're quick, you can get your hands on the Fine Silver Coronation £5 Coin Set. Limited to 995, the coins in this set feature 24 Carat Gold plating on the reverse designs.
Judging by the speed of the Mint Masters Set sell-out, these won't be available for long so you'll have to act fast.
Secure a set for your collection now >>