Posts Tagged 'James Bond'
Everyone knows the name Bond, James Bond.
Now, just as the 25th Bond film is due to hit the big screen, join Adam and Alex as they reveal all you need to know about the brand new UK coin which celebrates the iconic British Spy.
---
If you're interested…

I don't know about you, but I'm counting down the days until James Bond – or better known by his MI6 codename 007 – will be returning later this year in the hotly-anticipated 25th Bond film, No Time To Die.
But what's perhaps even more exciting is that the Royal Proclamation issued on 14th February 2020 confirmed a BRAND NEW coin series featuring the British secret agent will be issued – just in time for the release of the new movie!
Much like many of Bond's missions, the details of these coins are a closely guarded secret. But your mission, should you choose to accept it, is to register your interest below, so that when the new coins are released you'll be the first to know.
In the meantime, let's take a closer look at the Royal Proclamation to see what is in store for this exciting new series…
007 to feature on THREE coins
According to the Proclamation there will be not one, not two, but three coins issued in the series. The designs have been confirmed to feature the following:
The Bond car from Goldfinger set against the 007 logo with the inscription 'Bond, James Bond'.
The Bond car from The Spy Who Loved Me set against part of the 007 logo and the inscription 'Pay attention 007′.
A depiction of James Bond's torso in a dinner jacket and bow tie set against a part of the 007 logo with the inscription 'Shaken not stirred'.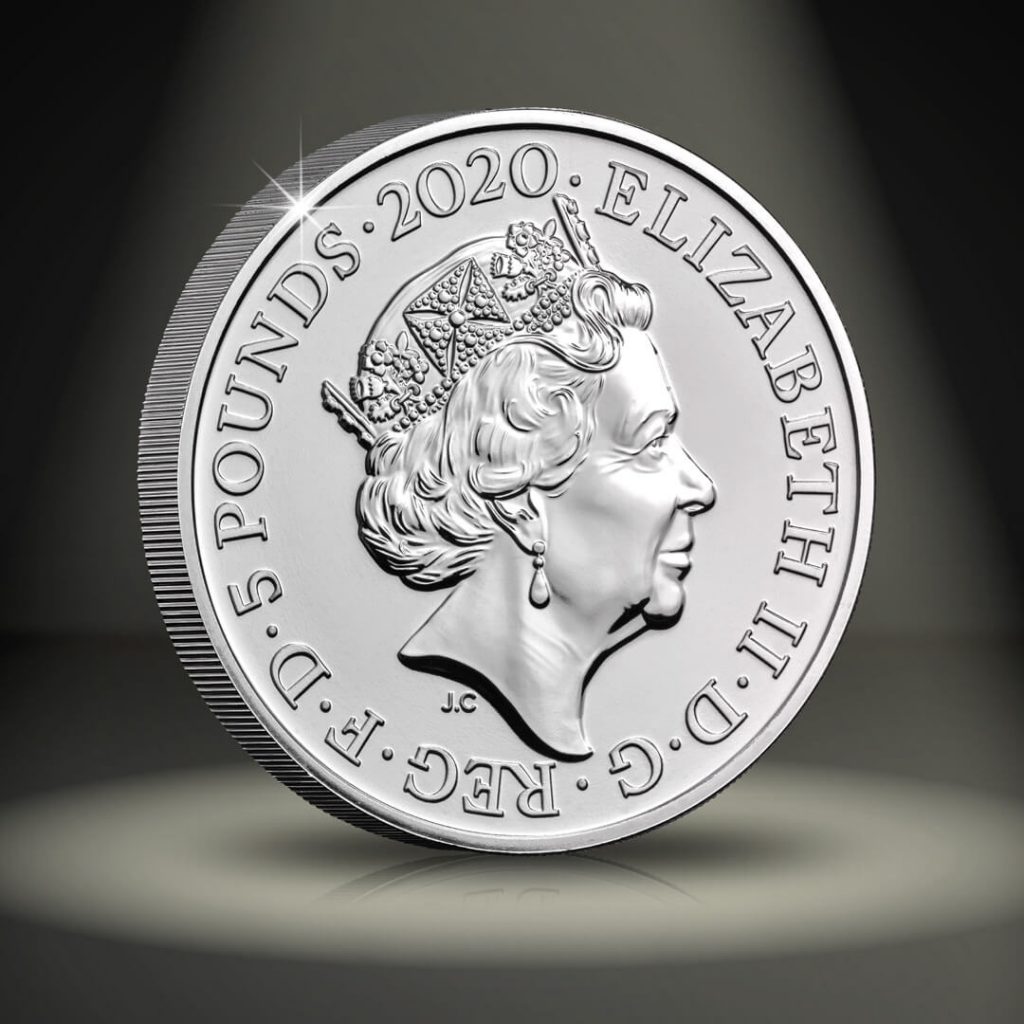 From this I think we can safely say that all three designs will feature iconic James Bond images that we've grown to know and love, and will instantly recognise from the films.
It also looks like this commemorative Bond coin will be issued in a variety of base and limited edition precious metal specifications and denominations. This includes a Brilliant Uncirculated £5 coin and a Silver £2 coin.
Not the first time Bond features on a UK coin…
However, eagle eyed collectors will know that this isn't the first time the suave secret agent has featured on a UK coin. He made his debut appearance in the Royal Mint's A-Z 10p coin series, taking the 'B' for 'Bond' spot.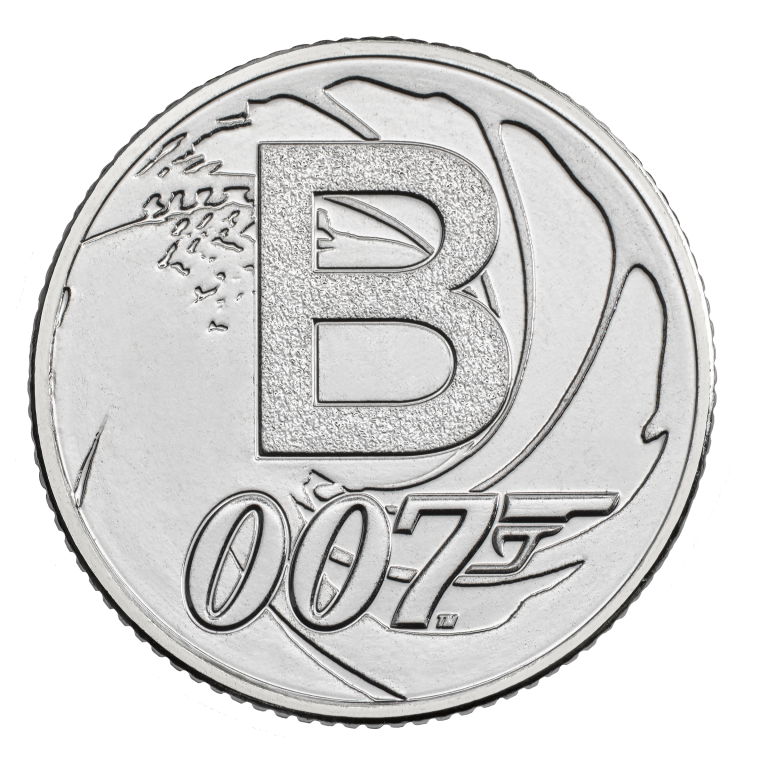 Out of all the A-Z 10p designs, 'Bond' is widely considered to be the most popular. This makes me certain that this brand new James Bond series WILL to be a real hit with collectors!
---
Register your interest
It goes without saying that Bond has an unrivalled cult following with leagues of fans worldwide. So, I expect these new commemorative issues to be amongst the most anticipated new issues in 2020, and as such will be in high demand!
If you want to be kept up to date and be the first to know when these coins are available then simply register your interest below and we'll email you as soon as we have more information.
Revealed for the first time today, Royal Mail are set to release 10 NEW James Bond stamps, to celebrate the milestone 25th film in the franchise, No Time To Die.
Scheduled for release on 17 March 2020, the complete set of ten BRAND NEW 2020 stamps pays tribute to the six beloved Bond actors – Connery, Moore, Dalton, Lazenby, Brosnan and Craig – as well as some of Q Branch's most well-known gadgets on the exclusive Miniature Sheet – including the Lotus Esprit Submarine, Aston Martin, Bell-Textron Jet Pack and Little Nellie.
The stamps are likely to prove immensely popular with the British public, and collectors throughout the world!
Here's your first look at the NEW James Bond stamps…
Daniel Craig as James Bond in Casino Royale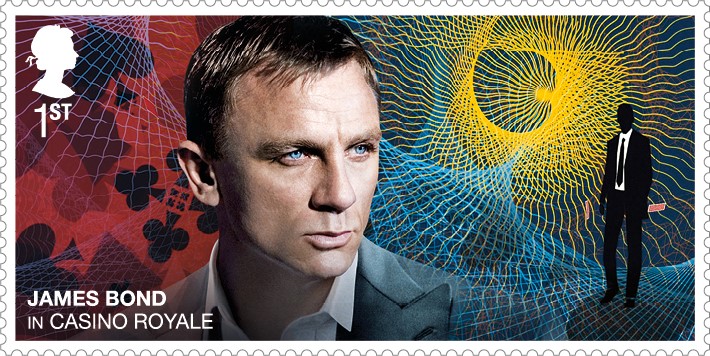 Pierce Brosnan as James Bond in Goldeneye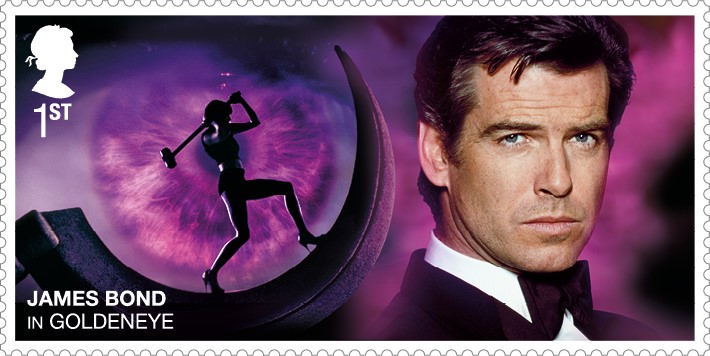 Timothy Dalton as James Bond in The Living Daylights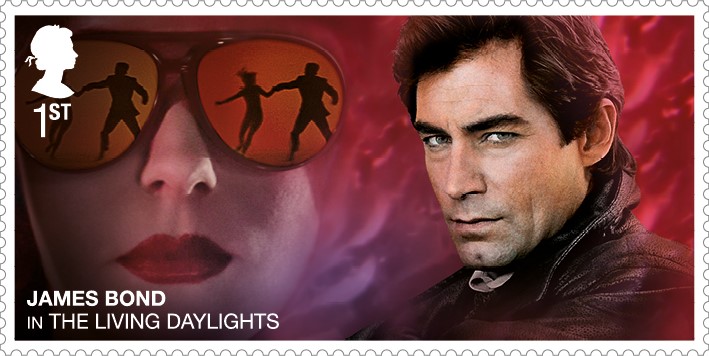 Roger Moore as James Bond in Live and Let Die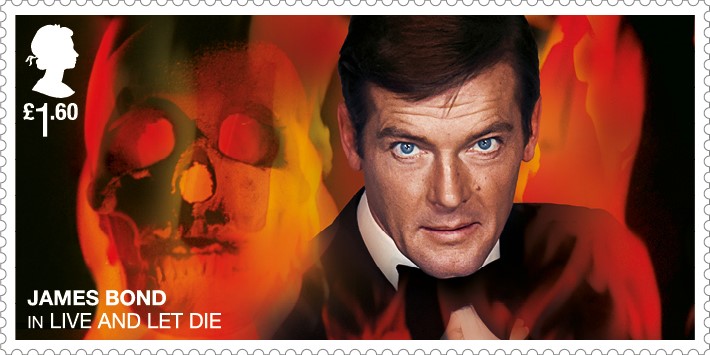 George Lazenby as James Bond in On Her Majesty's Secret Service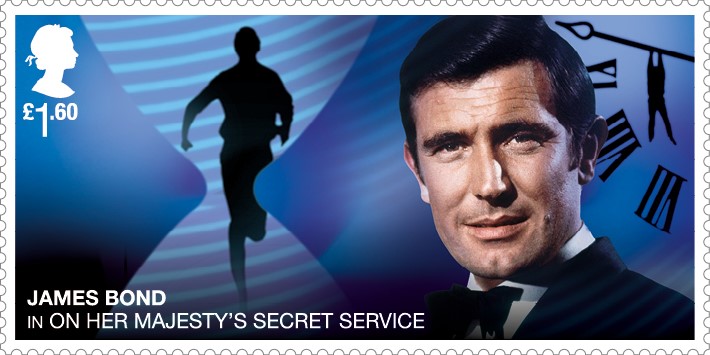 Sean Connery as James Bond in Goldfinger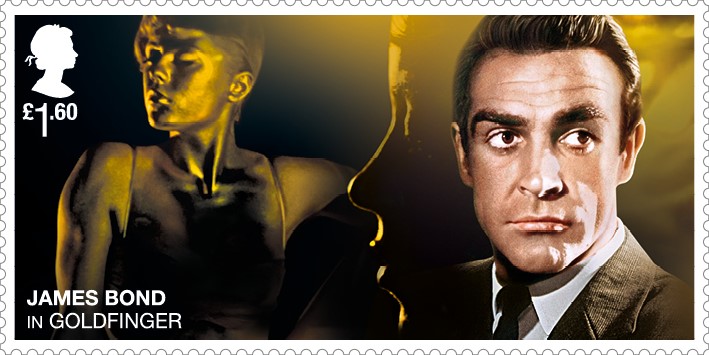 The NEW and official UK James Bond Stamps are sure to Shake and Stir collectors
The Bond films are the longest running series in film history with James Bond known all over the world. The films are renowned for many features, including the musical accompaniment, with the theme songs having received Academy Award nominations on several occasions, and two wins.
Another important element to the Bond franchise are 007's gadgets, including his cars and guns, which he is supplied by Q Branch.

It is these iconic gadgets which are the focus of the Minisheet in the stamp issue. Celebrating some of Q Branch's most well-known gadgets, and centring around arguably the most famous one of them all, Bond's DB5.
This miniature sheet isn't quite as it seems; look at the sheet under a UV light and all will be revealed where detailed specs of each gadget will become clear. In another unusual feature the stamps carry a unique 007 perforation.
---
If you're interested…
You can reserve all of the NEW Royal Mail James Bond stamps right now, postmarked with the First Day of Issue of their release, and protectively encapsulated to preserve their pristine condition for generations. Click here for details >>