Just released: Journey through the legacy of James Bond…
The Royal Mint have officially released a brand-new series of coins, taking collectors on a journey through an incredible legacy of cinematic history.
From the 60s, all the way through the noughties to present day, the new seven-coin series features none other than the suave and sophisticated, James Bond.
The 60's
The first coin starts us off in the swinging 60s, with 'You Only Live Twice'. The classic gun sight background and iconic 007 logo adorns the reverse, alongside an excellent depiction of autogyro 'Little Nellie' and Sean Connery's adaptation of James Bond in the driver's seat.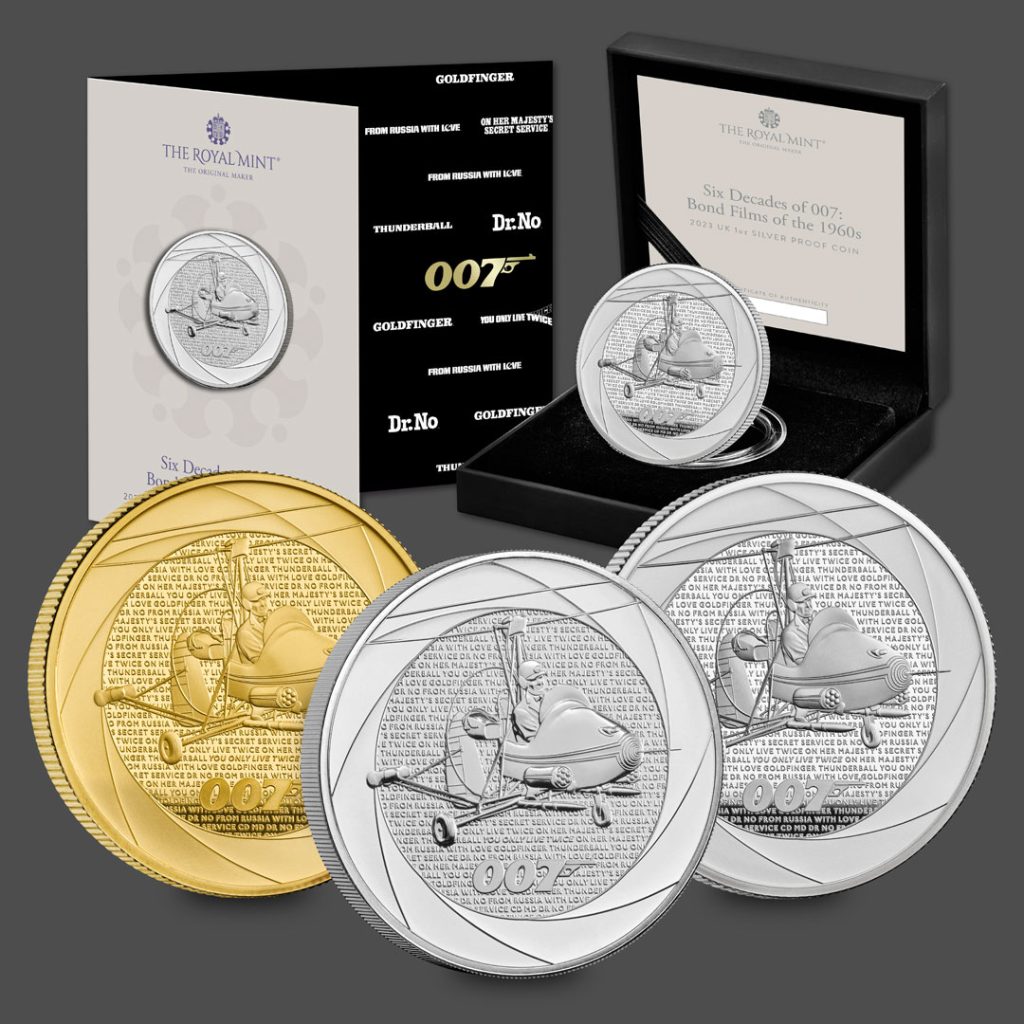 The Edition Limit
The Silver Proof edition of this coin – by far the most popular with collectors – has an edition limit of just 4,007 (do you see what they did there?). Now, let me put this into perspective…
In 2020, The Royal Mint released three, 1oz Silver Coins for James Bond – the first of its kind – each with an edition limit of 7,007 coins. All three coins completely sold out.
These coins are now highly desired by collectors. In fact, securing them on the secondary market can be a real chore given the scarcity and collectability of any piece of Bond memorabilia.
So, with an edition limit that is almost HALF that of the sell-out coins, these new coins are virtually guaranteed to be snapped up.
How you can secure yours
Should you wish to secure the limited Silver Proof version of this coin, or perhaps the Brilliant Uncirculated coin in official Royal Mint packaging, you can click here >>
What's more, by securing your coin today you can be added to the Priority List, which will give you priority access to all future coins in 'Decades of Bond £5 coin series'…