Posts Tagged 'james bond collector'
Bond is back!
After six long years, and three covid-19 delays the latest James Bond instalment, No time to die, is finally here!
And to celebrate, we've been hard at work behind the scenes with Bond Girl, Britt Ekland – who has signed JUST 195 James Bond UK coin collections…
And in today's video I'm giving you an exclusive first look at this signed limited edition!
---
If you're interested…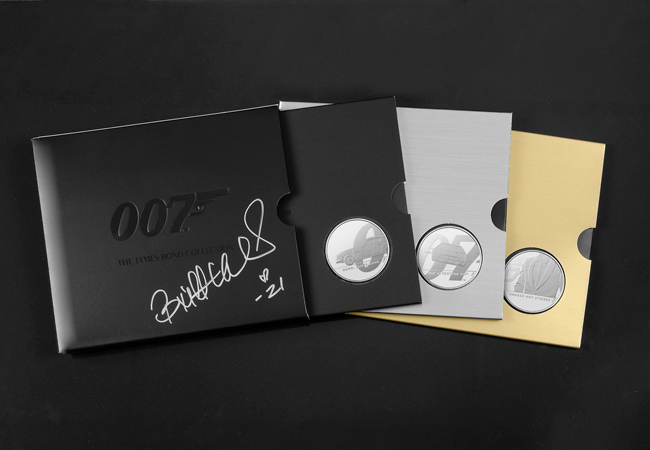 Click here to be one of ONLY 195 collectors worldwide to own this SIGNED limited edition >>
The time has come to complete your James Bond coin collection, as the third and final coin in the Royal Mint series has just been released!
So, join Adam in our latest video where he takes a closer look at the coin that's sure to leave you shaken, not stirred…
---
If you're interested…

Everyone knows the name Bond, James Bond.
Now, just as the 25th Bond film is due to hit the big screen, join Adam and Alex as they reveal all you need to know about the brand new UK coin which celebrates the iconic British Spy.
---
If you're interested…