Fabergé Eggs are some of the most valuable pieces of art on the planet, renowned for their lavish artistry, extraordinary detail and immense value. Nowadays, intact Fabergé Eggs are thought to value up to $33 million and are usually kept away under lock and key in museums, art galleries and billionaires personal collections – although some have vanished without a trace…
A bit of history…
It was in 1855 that the first Fabergé Egg was created, commissioned by Tsar Alexander III for his wife as an Easter gift. She was so thrilled with the gift that it then became a tradition that the eggs would carry on being made, two each year, as gifts for wives and mothers of aristocracy.
A little different than our (now) traditional chocolate Easter Egg!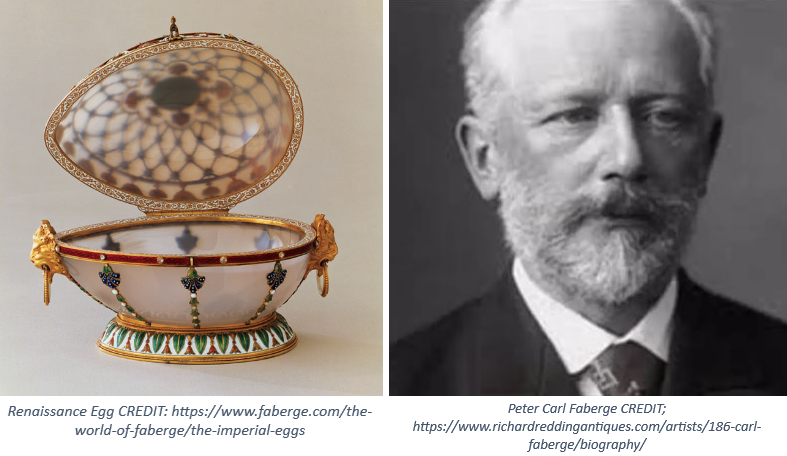 It is thought that around 69 eggs were created from 1885 to 1917, each carefully curated by Peter Fabergé and an expert group of craftsman that used only the finest precious metals and gemstones found around the world.
What's more, each of the eggs were rumoured to contain a unique surprise – like the ruby pendant found in Empress Maria's first egg.
The greatest Easter Egg hunt of all time…
The fatal fall of the Romanov dynasty during the Russian revolution meant that the inaugural Fabergé Egg collection – that had been mounting over the years – was stolen and scattered throughout the world.
As the revolutionaries topped the monarchy, it is thought that some of the eggs were destroyed and others taken to sell in markets. For the last 100 years, eager arts dealers have hunted them out and with little success. One egg in particular – Nécessaire Egg – was sold to a mystery buyer in 1889 and has never been seen since!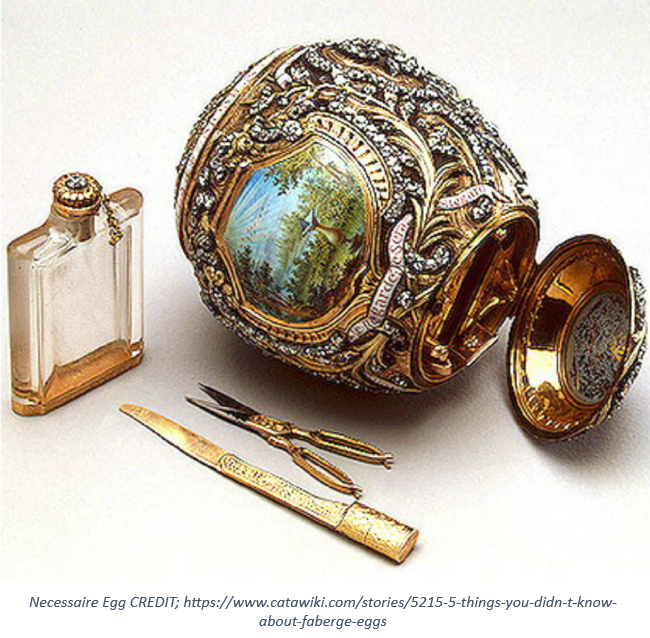 The hunt for Fabergé Eggs has become one of the most notorious Easter Egg hunts ever, but that doesn't mean you can't get involved…
Your unique way to own one…
Whilst most people will never be able to own an original Fabergé Egg, the multi-award winning designers at CIT have enabled everyone to own their own piece of Fabergé, in honour of the 100th Anniversary since Peter Faberge's death.
Before anything else though, you should know that this coin has proven so popular that it's already SOLD OUT at the mint! This coin truly is a piece of excellence and pushes the limits on what can be achieved through modern day minting techniques.
2oz Silver Apple Blossom Fabergé Egg Coin
** NOW SOLD OUT **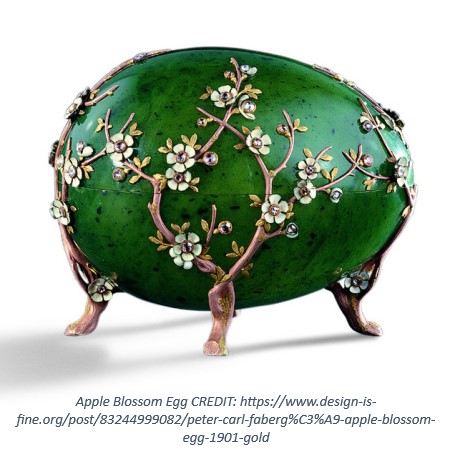 The stunning 2oz Silver Coin features the Apple-Blossom Egg – one of the largest eggs ever created by The House of Fabergé and the only one to lie on its side. The egg now takes pride of place in Lichtenstein Museum and is made of Jade, Gold and Diamonds.
It is fair to say the advanced minting techniques this coin has gone through does not disappoint. Leading colourisation techniques and selective gilding have captured the essence of the Apple Blossom Egg, perfectly replicating the intense jade colour and precious gemstone detailing.
But that's not all, the coin has also undergone an advance form of Smartminting to create high-relief. While conventional minting procedures require more raw material to increase the relief, Smartminting coins attain their impressive relief without the need for more material – suitably encapsulating the elegant nature of the coins inspiration.
This coin is truly worthy of this cultural icon.
Given the unique nature of this coin, the rarity of its edition matches that of the real Fabergé Egg itself. Only 888 will be produced for collectors worldwide, of which the FULL edition limit is already allocated!
In fact, even as an official distributor it was a challenge to get just a small allocation of these coins for UK collectors. Unfortunately, Collectors Gallery were only able to exclusively acquire 15 of these gorgeous coins for collectors and they've now SOLD OUT.
---
If you're interested
Click here to add the The 2oz Silver Faberge Egg Coin to your collection >>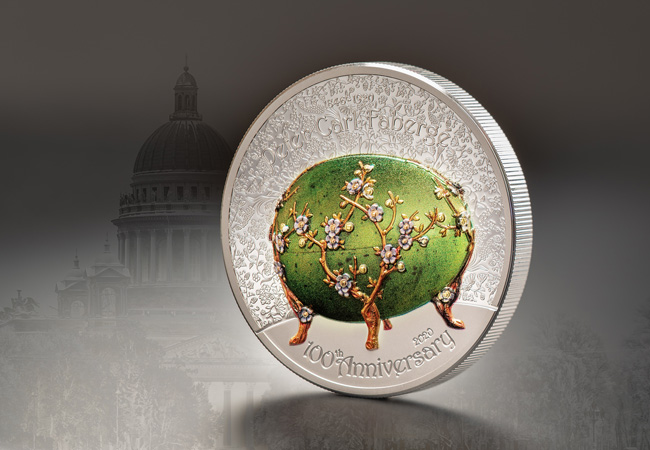 As 2019 draws to a close, and a new decade nears, here at Collector's Gallery we thought it would be the perfect opportunity to look back at some of the incredible coins that have been released by renowned Mints in the last twelve months.
From innovative new minting techniques to absolutely stunning designs, 2019 has been quite a year for coin collectors!
We've chosen some of the most popular coins from the past 12 months, which you can see below. But we NEED YOUR HELP in deciding what coin is to be crowned the collector's favourite of 2019.
Please decide from the following coins and vote for your favourite in our poll at the bottom of the blog.
---
The Christmas Tree and Train Silver Coin
Innovative design is nothing new to The Royal Canadian Mint, and that was proven in this spectacular Christmas Tree and Train Coin.
Before I say anything else, you should know that this coin proved so popular that it's already SOLD OUT – both here at Collector's Gallery and at the Mint!
This coin truly is a piece of excellence and pushes the limits on what can be achieved through minting.
State of the art innovative gyroscopic technology allows the coin to actually move (see for yourself in the video above!) and a sophisticated design magnificently merges everything we love in a coin; engraving, casting, silver and gold.
---
The innovative Coca-Cola bottle-top shaped coins and Vending Machine!
As one of the most recognisable logos of all time and with over 1.9 billion drinks consumed per day, the Coca-Cola Company has once again been honoured in coin form.
But, this time Diet Coke, Fanta and Sprite have accompanied it – all inside this vintage style vending machine presentation!
Specially moulded using Smartminting© Technology to replicate the crimps and curves of bottle caps, this is a finish that has only been attempted a few times due to its difficulty in minting!
Do you think this impressive piece of minting should be the 2019 winner…?
---
Golden Treasures of Ancient Egypt 2oz Silver
Ancient Egyptians revered gold and considered it to be 'the skin of deities'. It embellished Royalty, was used on the most renowned monuments and famously decorated the death mask of Tutankhamun.
And it's safe to say that the minting techniques used in this coin really does glorify this decorated culture. At the middle of a PURE Silver base sits a domed insert featuring particles of 24 carat gold suspended in purified mineral oil!
This is a spectacle to be admired and something that has contributed to the coins SELL-OUT success worldwide!
---
The ULTRA high-relief 1st King of Man 3oz Antique Silver Coin
Manannán, the first king and defender of the Isle of Man, was a revered figure in Isle folklore and cultural identity. And this breathtaking ornamental design has been dedicated to him using some of the most intricate details Collector's Gallery has ever seen!
Thanks to Smartminting technology and processes that can only be achieved by a small number of mints across the world, it's impossible to see this coin as anything other than a three-dimensional piece of art.
Even now, you would expect a piece like this to be cast, not struck. But using the most advanced modern minting techniques, this coin has actually been minted. To strike a coin like this is nothing short of revolutionary.
With a worldwide edition limit of JUST 999 – this coin completely SOLD OUT at the Mint!
** VOTE NOW CLOSED **

With 52% of the vote, it was of course The Christmas Tree and Train Silver Coin!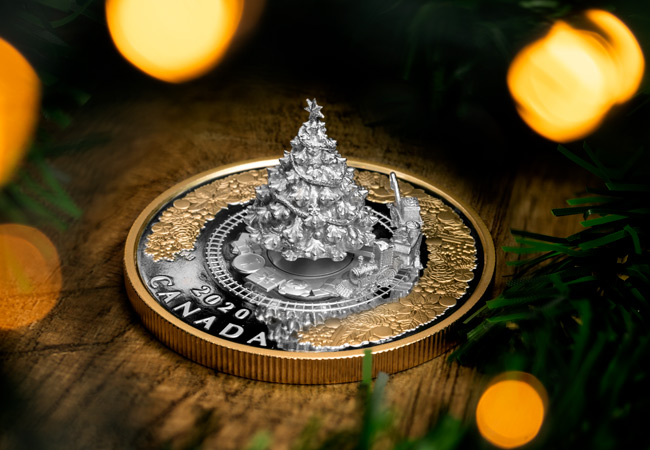 Do you have your fancy dress ideas up to scratch? Well, it's coming up to the spookiest time of the year, so it's time to dust off your witches' hat, carve your pumpkins, put in your vampire teeth and buy copious amounts of sweets for a fang'tastic Halloween!
Here at Collector's Gallery we love Halloween, mainly because it gives us the opportunity to reflect upon some of our most intriguingly spooky coins, produced with some of the most remarkably unique minting techniques.
From Frankenstein's Monster, to the Symbol of Death, we take a look at some of the most spook-tacular coins that are sure to put the 'treat' in 'trick or treat' this Halloween…
---
Relive the moment Frankenstein's Monster came to life…
Now, let me be Frank with you – Frankenstein's Monster turned 200 last year and as a result this 1oz Silver Coin saw unprecedented demand.
This antique finish, Pure silver coin is impressive in its own right, but with highly specialist numismatic printing techniques it goes a step further…
When put under a UV light (which comes included in your luxury presentation case), pulsing electricity is revealed so you are able to relive the moment that Frankenstein's monster came to life!
Struck with extra high relief, collector interest in this coin has been monstrous, so make sure you don't miss out by clicking here >>
---
A real life fear…trapped!
Cleithrophobia is the fear of being trapped and this coin highlights that fear in a chilling way with the use of an incredibly complex manufacturing process called Smartminting© – which create beautiful pieces of coinage with a very special high quality Antique Finish.
This brand new coin concept originates from one of the CIT's multiple award winning designers. The oppressive image of a trapped person is skillfully implemented on this fine, 1oz pure silver coin creating the appearance of a person screaming through a stretched fabric sheet.Spook-tacular I'm sure you will agree! Click here to trap yours >>>
---
'Luna de Sangre' Swarovski® Crystal Skull
You won't have a 'bone' to pick with this 'Swarovski ® Crystal Skull' Coin.
After a worldwide sellout of the 2018 'Vanity' Crystal Skull, the latest coin in the series for 2019 is expected to be no different. Struck in .999 Pure Silver, this coin features an electric blue skull shaped Swarovski ® Crystal against a flawless black-proof red blood moon finish.
The perfect addition to any creepy collection – bone appetite!
Find out more by clicking here >>
---
The Beautifully Evil Pandora's Box…
This magnificently tragic 3oz pure silver coin features unbelievable high relief due to the fact it is minted and not cast. This means all the curses of the world, including demons and mythological creatures are made that more terrifying as they supposedly escape from the box's vortex.
This coin has had a spellbinding reception from collectors and we have an extremely limited quantity of stock remaining. Click here to secure the Beautifully Evil Pandora's Box coin for your collection >>
The Symbol of Death
It doesn't get much more frightening that the Death's Head Hawkmoth, with graceful wings signifying the fragility of life and the skull branding on its back as a stark reminder of looming death…
Featuring the very latest in minting techniques, this coins unique shape and shadowy black proof finish gives it yet another haunting element.
However, by far the most impressive part of this coin is the brand new 'lapping' technique which has been used for the first time EVER to create a bright, reflective surface which contrasts against the black proof finish.
If you're interested…
Click here to see our full range of spook-tacular coins this Halloween >>