An 'egg'cellent piece of craftsmanship from The House of Fabergé …

Fabergé Eggs are some of the most valuable pieces of art on the planet, renowned for their lavish artistry, extraordinary detail and immense value. Nowadays, intact Fabergé Eggs are thought to value up to $33 million and are usually kept away under lock and key in museums, art galleries and billionaires personal collections – although some have vanished without a trace…
A bit of history…
It was in 1855 that the first Fabergé Egg was created, commissioned by Tsar Alexander III for his wife as an Easter gift. She was so thrilled with the gift that it then became a tradition that the eggs would carry on being made, two each year, as gifts for wives and mothers of aristocracy.
A little different than our (now) traditional chocolate Easter Egg!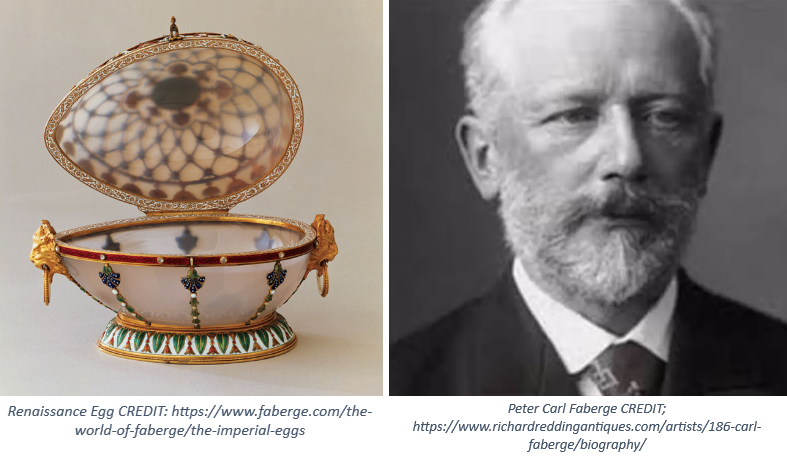 It is thought that around 69 eggs were created from 1885 to 1917, each carefully curated by Peter Fabergé and an expert group of craftsman that used only the finest precious metals and gemstones found around the world.
What's more, each of the eggs were rumoured to contain a unique surprise – like the ruby pendant found in Empress Maria's first egg.
The greatest Easter Egg hunt of all time…
The fatal fall of the Romanov dynasty during the Russian revolution meant that the inaugural Fabergé Egg collection – that had been mounting over the years – was stolen and scattered throughout the world.
As the revolutionaries topped the monarchy, it is thought that some of the eggs were destroyed and others taken to sell in markets. For the last 100 years, eager arts dealers have hunted them out and with little success. One egg in particular – Nécessaire Egg – was sold to a mystery buyer in 1889 and has never been seen since!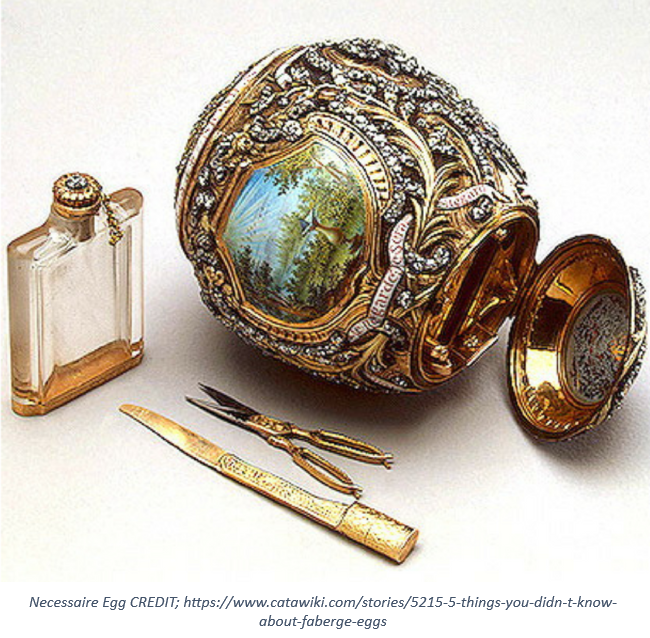 The hunt for Fabergé Eggs has become one of the most notorious Easter Egg hunts ever, but that doesn't mean you can't get involved…
Your unique way to own one…
Whilst most people will never be able to own an original Fabergé Egg, the multi-award winning designers at CIT have enabled everyone to own their own piece of Fabergé, in honour of the 100th Anniversary since Peter Faberge's death.
Before anything else though, you should know that this coin has proven so popular that it's already SOLD OUT at the mint! This coin truly is a piece of excellence and pushes the limits on what can be achieved through modern day minting techniques.
2oz Silver Apple Blossom Fabergé Egg Coin
** NOW SOLD OUT **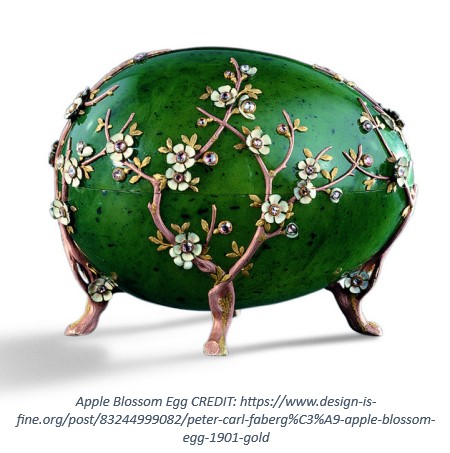 The stunning 2oz Silver Coin features the Apple-Blossom Egg – one of the largest eggs ever created by The House of Fabergé and the only one to lie on its side. The egg now takes pride of place in Lichtenstein Museum and is made of Jade, Gold and Diamonds.
It is fair to say the advanced minting techniques this coin has gone through does not disappoint. Leading colourisation techniques and selective gilding have captured the essence of the Apple Blossom Egg, perfectly replicating the intense jade colour and precious gemstone detailing.
But that's not all, the coin has also undergone an advance form of Smartminting to create high-relief. While conventional minting procedures require more raw material to increase the relief, Smartminting coins attain their impressive relief without the need for more material – suitably encapsulating the elegant nature of the coins inspiration.
This coin is truly worthy of this cultural icon.
Given the unique nature of this coin, the rarity of its edition matches that of the real Fabergé Egg itself. Only 888 will be produced for collectors worldwide, of which the FULL edition limit is already allocated!
In fact, even as an official distributor it was a challenge to get just a small allocation of these coins for UK collectors. Unfortunately, Collectors Gallery were only able to exclusively acquire 15 of these gorgeous coins for collectors and they've now SOLD OUT.
---
If you're interested
Click here to add the The 2oz Silver Faberge Egg Coin to your collection >>