Posts Tagged 'the royal british legion'
Earlier this year we received some incredible news, something that we would have never anticipated so soon, we hit another incredible company milestone.
Through the sales of commemorative Remembrance and Poppy-themed coins, collectors have helped raise an incredible £1.1 Million for The Royal British Legion!
This is an achievement that everyone is immensely proud of, and we are hugely thankful to collectors for helping raise such an amazing amount.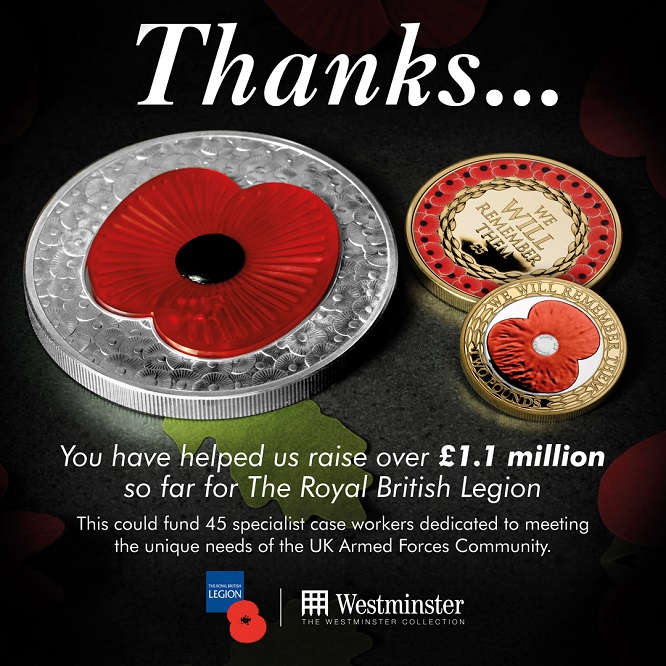 £1.1 Million raised means you could have funded 45 specialist case workers dedicated to meeting the unique needs of the UK Armed Forces Community.
We are delighted to see that our 16 years partnership with The Royal British Legion has raised such an amazing amount to support the Armed Forces community and their families.
This of course is no doubt in-part due to the fantastic reception that the 2019 Remembrance Day coins received when they were issued last year, including the First Official Remembrance Poppy £2 Coin.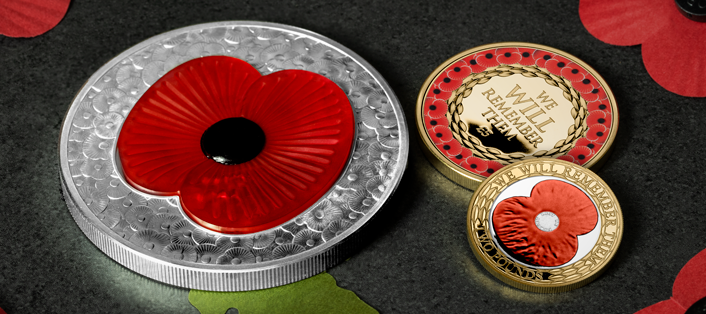 We are all excited to see our longstanding partnership continue later this year when we'll launch our brand new range of Poppy commemorative coins. If you're interested in finding out about when they go on sale then make sure you like us on Facebook or follow us on Instagram, where we announce all of our latest release news!
If you'd like to find out more about the fantastic work that The Royal British Legion do and why we are so proud of this milestone £1.1 Million that has been raised for the charity, then read on…
---
The Royal British Legion provides lifelong support to serving and ex-serving personnel and their families. People need help for many different reasons. They may be facing employment issues or financial difficulties, or may need help related to housing, homelessness or living independently. They may face mental and physical health challenges, need care in later life or need help building local community connections. Whatever issues people face, the Legion's staff and volunteers are trained so they can direct enquiries to the most appropriate service. And, if there is ever a reason that they can't help, the Legion's vast network of partner charities and organisations means that they will know someone who can.
To find out more about The Royal British Legion, please click here.

2018 marks 100 years since the day the Allies of World War I and Germany signed an armistice for the cessation of all hostilities on the Western Front. This took effect on the eleventh hour of the eleventh day of the eleventh month of 1918.
For this special centenary year we have worked closely with The Royal British Legion, including five veterans from Bravo 22 Company, as well as numismatic artist Michael Guilfoyle, to design a poignant Armistice Commemorative Medal for the Centenary.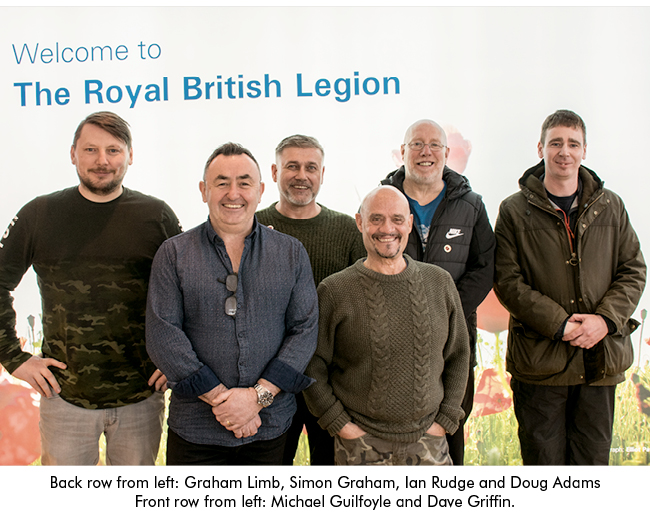 ---
Bravo 22 Company
Bravo 22 Company, which is made possible by The Royal British Legion and The Drive Project, has been successfully running theatre and art projects across the UK since 2011.
The projects are open to all members of the Armed Forces Community, including serving personnel, veterans and their family members and are designed to improve self-esteem, confidence and motivation, as well as help individuals along their paths to recovery.
---
The design process
The design process began with a creative workshop led by numismatic artist Michael Guilfoyle, at the Legion's Pop In centre in Bristol. Five alumni from Bravo 22 Company were invited to join the workshop, all of whom have served in the Armed Forces. The participants were encouraged to draw on their experiences in the military to create a fitting tribute for the Armistice 100 year centenary anniversary.
Mike started the session with an introduction to medal design and explained the process from the initial ideas stage through to final production. Coins and medals generally offer a relatively small canvas to the artist, so Mike explained the importance of using a simple composition to create a strong and impactful design.
To generate some key themes, Mike had everyone write down words they associated with the First World War and Armistice. These were then used to inspire the visual design stage, where everyone began to sketch ideas.
The rest of the workshop was spent developing the rough sketches into more refined ideas.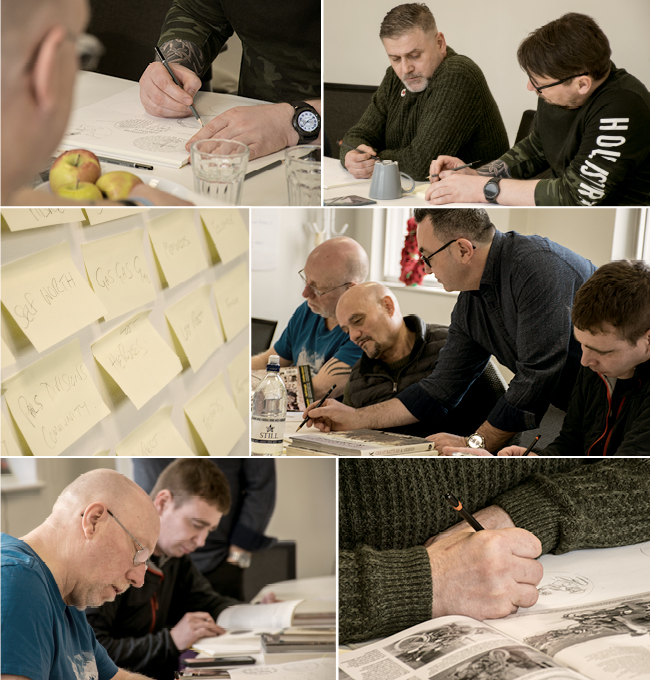 ---
The finished design
Taking inspiration from the original designs of the veterans, Mike was able to create the striking and poignant designs that feature on the medal.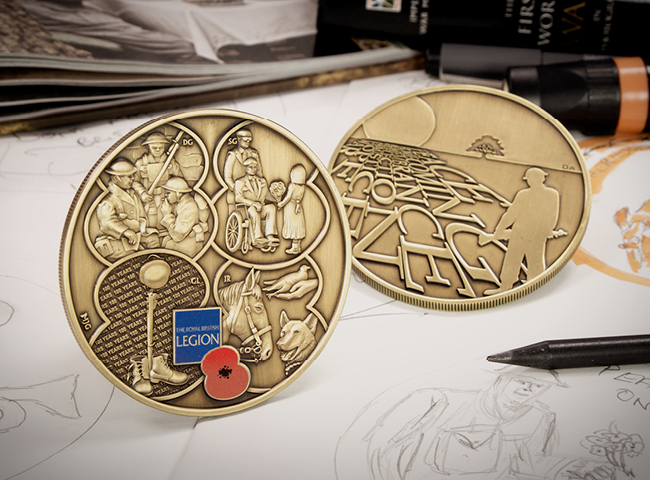 ---
If you're interested:
The Royal British Legion 2018 Armistice Medal is available to own today. Due to its significance, the medal has been issued in partnership with The Royal British Legion and Bravo 22 Company. If you choose to own one, we will ensure a donation is made to them on your behalf.

Last year an important milestone was reached; over £500,000 was raised, through sales of Poppy coins, for The Royal British Legion. To mark this incredible milestone, 450 very special Masterpiece Poppy Coins were released.
This year, collectors of the annual poppy coins, have helped raise that total to an incredible £700,000 for The Royal British Legion to provide lifelong support for the Armed Forces community – serving men and women, veterans, and their families.
To mark this new milestone, and the start of The Royal British Legion's 2017 Poppy Appeal, a 2017 Masterpiece Poppy has been authorised which is even more limited than last year's issue.
Just 250 to be issued
With a strict edition limit of just 250 pieces this makes the 2017 Masterpiece Coin almost twice as limited as the 2016 Masterpiece issue.
And it is called a masterpiece for a reason. Using cutting edge minting techniques and specialist craftsmanship, the instantly recognisable red Poppy veritably bursts to life from the face of the coin.
As well as the stunning enamel, the 2017 Masterpiece Poppy Coin also has an incredible ultra-high relief, standing over 1.6mm tall. This type of relief can usually only be achieved through relatively unsophisticated casting methods. But this is NOT a cast piece.
It is a fully struck proof coin – and benefits from all the detail, mirroring and frosting that you expect from a commemorative proof coin.
Each coin starts life as a 'blank' – a highly polished solid silver disc. Next, the design is struck onto the coin up to 5 times using massive pressure and incredible skill. In fact, the coin is so difficult to produce many dies were broken in the process, but the resulting effect is definitely worth it.
Finally, the coloured enamel is applied to give the coin its famous red Poppy – a perfect fit for a coin officially issued in support of The Royal British Legion.
Each coin is heated to a precise temperature while the enamel colour is prepared. The enamel is applied expertly by hand and heated in between each application to ensure a smooth finish. The end result is astonishing and defines the essence of the Masterpiece.
Available now – with a donation to the Legion…
The 2017 Masterpiece 5oz Silver Proof Poppy Coin is available to own right now from The Westminster Collection, although they are expected to sell out quickly as they are almost twice as limited as last year's issue.
To further support the work of The Royal British Legion, The Westminster Collection have organised for a donation of £49.50 from the sale of each coin to go directly to the charity, helping them to continue to provide financial, social and emotional support to all who have served and are currently serving in the British Armed Forces and their families.
---
If you're interested…
You can add The 2017 Masterpiece 5oz Silver Proof Poppy Coin to your collection today – click here for details.
A donation of £49.80 from the sale of each coin will go directly to The Royal British Legion.