Posts Tagged 'Prince Charles'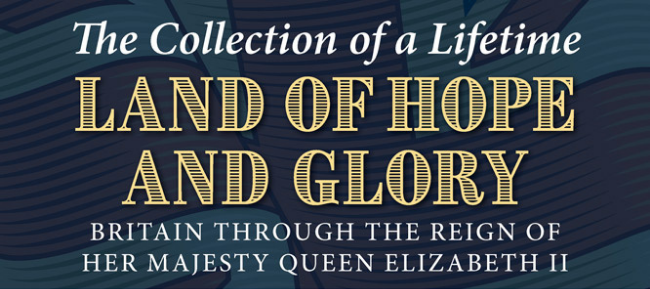 The Land of Hope and Glory Collection tells the story of Britain through the reign of Her Majesty Queen Elizabeth II.
Britain goes Decimal…
On the morning of the 15th February 1971, Britons woke up with a brand new currency following increasing global pressure to go Decimal. In one of the biggest changes to our currency in 1000 years, we left behind the old Pounds (£), Shillings (/-) and Pence (d) system and introduced the decimalised coins that we know today.
Under the new system, the Pound was retained, but was divided into 100 new pence rather than 20 shillings (or 240 pence). And to help the public get used to this major change, new Decimal coins, training stamps and conversions charts were all made available to the public ahead of Decimal Day.
Do you still have any of the old pre-Decimal coins? Let us know in the comments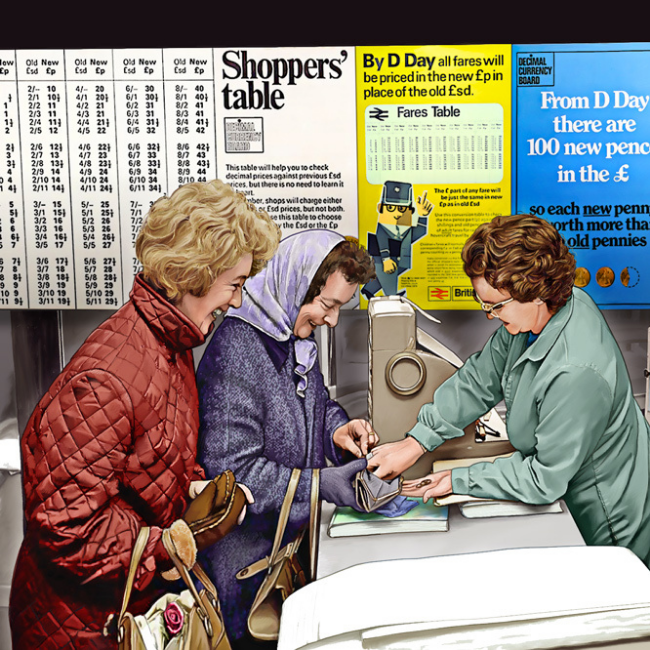 First Test Tube Baby
On 25th July 1978, a five-pound baby girl named Louise Joy Brown was born in Lancashire. As the first baby to be conceived through in vitro fertilisation (IVF), Louise's birth made headlines and she became known around the world as the first "test tube baby". A few years later, Louise's younger sister Natalie was born, also via IVF. And in 1999, Natalie became the first mother born through IVF to give birth – without IVF.
Patrick Steptoe, Robert Edwards and Jean Purdy, the pioneering medical professionals who were involved in Louise's birth were awarded a Nobel Prize in Medicine for their life-changing work. As of 2022, it has been estimated that over eight million babies worldwide have been conceived via IVF
The Home Computing Boom
1980s Britain saw a boom in home computing and a drastic change in public opinion towards the technology. Once seen as complex machinery used only by scientists and large organisations, computers were rare and most people would have never seen a computer in real life…
Fantastic machines like the Acorn Electron, Commodore 64 and Sinclair ZX Spectrum were developed to make computing user-friendly for the first time and to bring the wonders of information technology into homes, schools and workplaces.
Technology would continue to advance throughout the decade, as the home computing boom caused an unexpected growth in video gaming and by 1989 a British scientist, Tim Berners Lee, conceived and developed the World Wide Web.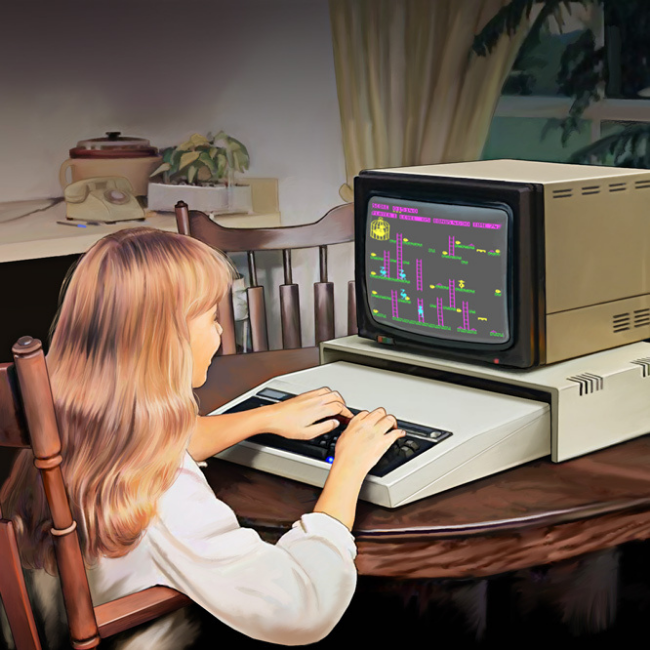 The Wedding of Prince Charles and Lady Diana Spencer
Described at the time as a "fairytale wedding", Prince Charles and Lady Diana Spencer were married at St Paul's Cathedral on 29th July 1981. The event was watched by a record-setting global television audience of 750 million, all eager to see Diana's wedding dress which was one of the best kept secrets of the fashion industry at the time.
Were you one of the 750 million to watch?
The wedding broke royal protocols and created traditions that we still see during Royal Weddings today. Diana was the first Royal bride to omit the words "obey" from her vows and after forgetting to kiss after their vows, the couple shared a romantic kiss on the balcony of Buckingham Palace. Today, the 'balcony kiss' is one of the most iconic moments to take place during a Royal wedding.
The Raising of the Mary Rose
The Mary Rose was lost for over 400 years. She was one of Henry VIII's warships and a huge team of divers, archaeologists and scientists were involved in her recovery and raising.
The search for the Mary Rose began in 1965, when Alexander McKee began investigating wrecks in the Solent and discovered a strange shape underneath the seabed via sonar scans. Teams of amateur and professional divers explored the area and on 5th May 1971, Percy Ackland found three of the port frames of the Mary Rose.
Nearly 11 years of excavation and careful planning followed and finally, on 11th October 1982, the world watched the raising of the historic Mary Rose…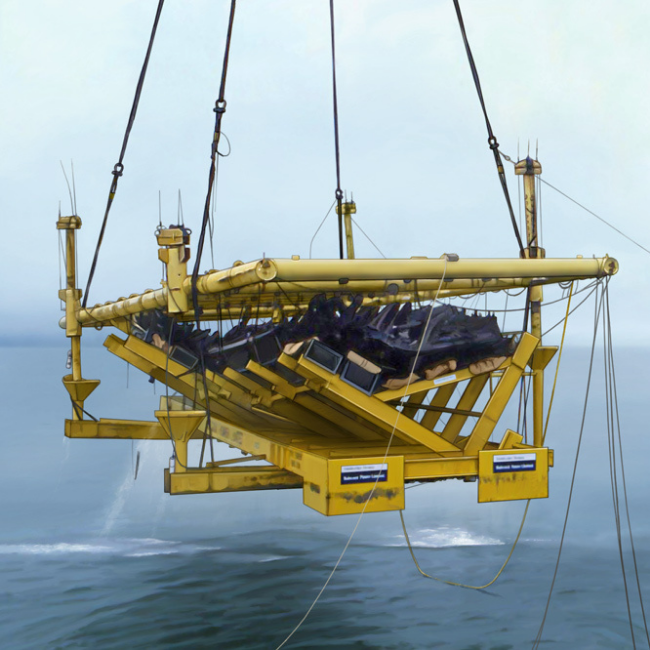 ---
If you're interested…
The Land of Hope and Glory Collection celebrates Britain through the reign of Her Majesty Queen Elizabeth II. And today, you can start the Collection of a Lifetime. Click here to secure the Coronation Medal for FREE >>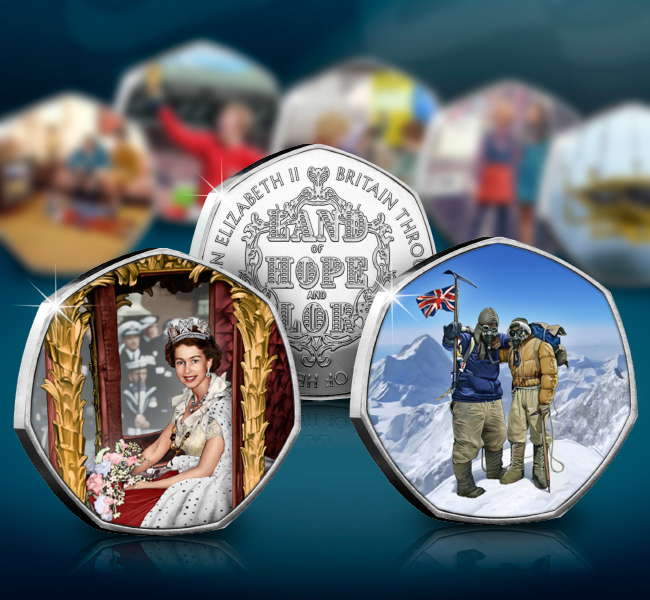 Revisit the historic moments that have shaped Britain through the reign of Queen Elizabeth II with our Land of Hope and Glory blog series:
Today His Royal Highness Prince Charles celebrates a huge landmark birthday – his 70th!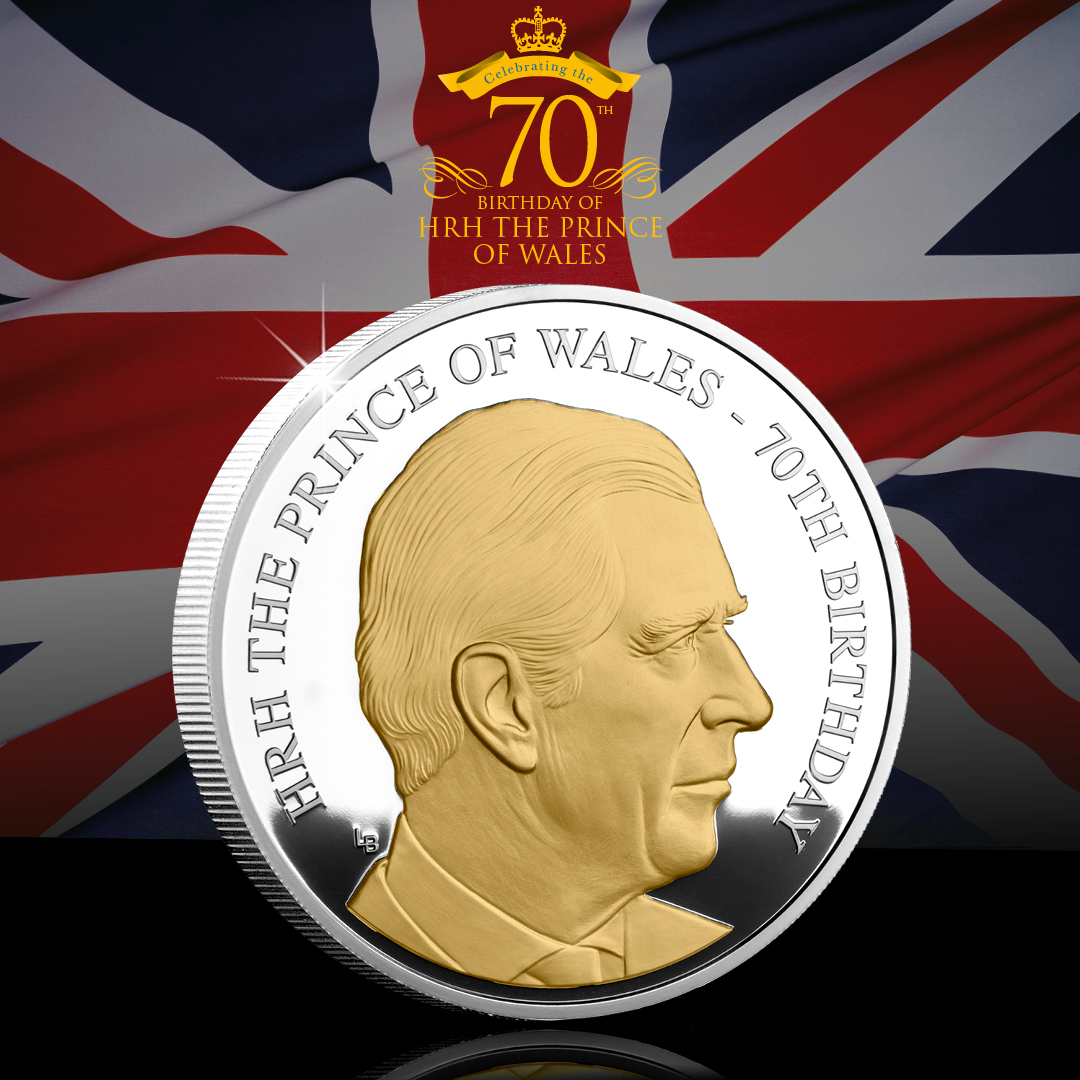 It seems that his birthday festivities have already begun – back in May, he attended a Buckingham Palace garden party laid on in his honour; he has curated a special exhibition called 'Prince and Patron' at Buckingham Palace, featuring some of his favourite artworks; and for the first time he has scheduled a tour of Gambia, Ghana and Nigeria with his wife, the Duchess of Cornwall.
What's more, it is believed that Her Majesty the Queen is planning an extravagant party to honour this momentous occasion, at which members of his family as well as European royalty will come together and pay tribute to the Prince of Wales' long and fruitful life so far.
And what a interesting life it has been! As the longest-serving heir apparent in British history, he has a number of notable accomplishments well beyond the call of duty. He became the first ever heir apparent to earn a university degree when he graduated from Cambridge in 1970, and in 2011 surpassed his great-great-grandfather Edward VII as the longest-serving Prince of Wales in history, after being awarded the title at the tender age of 9.
After university he served in several branches of the British military until 1976, in particular the Royal Navy, during which time he rose to the rank of Lieutenant and commanded the minesweeper HMS Bronington with a crew of 32. In 2011, Her Majesty awarded Charles the honorary rank of Admiral of the Fleet.
It seems fitting then, that a brand new portrait has been specially commissioned to recognise the 70 thoroughly active years of Prince Charles' life – a portrait created by none other than renowned artist and sculptor Luigi Badia and officially approved by Her Majesty the Queen.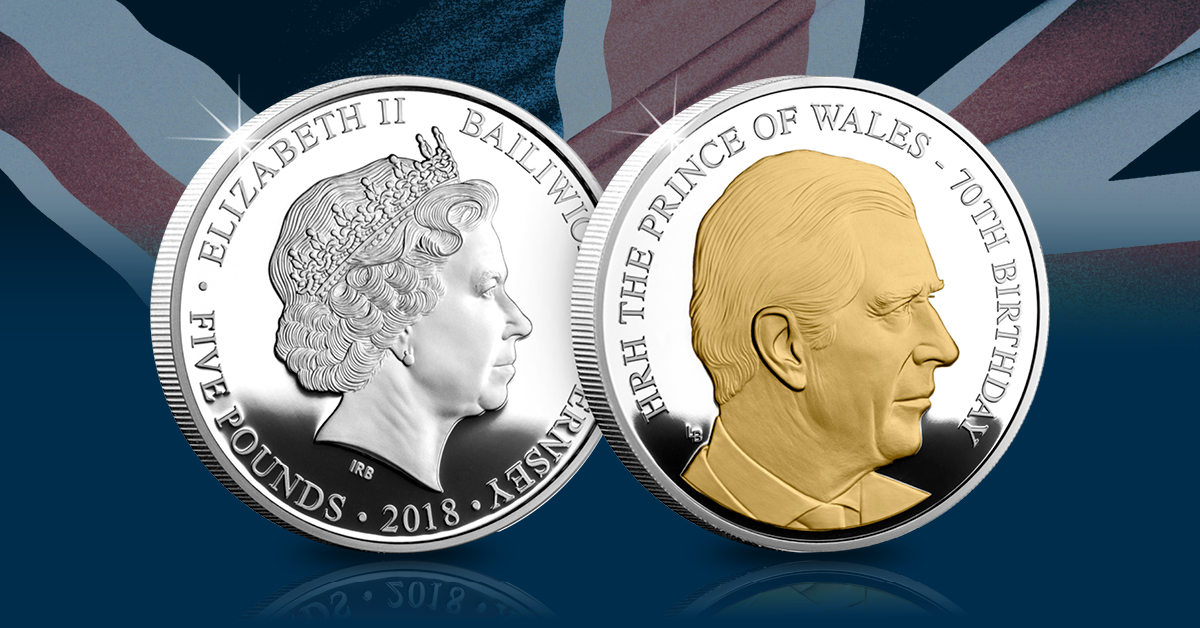 Special portraits like this are few and far between, and therefore are always popular with collectors – especially portraits as detailed and remarkably accurate as this one. The stunning design has been painstakingly hand-engraved by Badia, with particular attention being paid to retain the circular shape of the wording accompanying the portrait – "HRH The Prince of Wales – 70th Birthday".
---
If you're interested…

This brand new design has been issued in a number of specifications, from a Proof £5 right up to a stunning Gold Proof One Pound Coin, which are all available from The Westminster Collection. However, with their surprisingly low editions and the significance of this Royal birthday, I suggest you act now if you're looking to mark the occasion with a very special new coin.
Prince George appears on a British 1st class stamp issued 21st April 2016 – the first time he will be pictured on our post.
The new stamp is part of a special miniature sheet issued to commemorate the Queen's 90th Birthday, and forms part of a group shot featuring Princes William and Charles, alongside Her Majesty the Queen herself.
Photographer Ranald Mackechnie captured the shot in Buckingham Palace's White Drawing Room, with the aid of a few carefully positioned books to bring the young Prince George into the frame.
The miniature sheet harks back to the stamps issued in 2000 for the Queen Mother's 100th birthday, which also featured a family scene. However this stamp sheet is particularly special, as it is the first time three heirs apparent have posed together in this way.
Perfect for collecting
The new stamp sheet will be particularly sought-after by collectors, as philatelic 'firsts' like this are always in demand – especially when linked to such an important Royal event.
Further adding to the appeal are six more commemorative UK stamps due to be issued simultaneously. Each features a photograph of the Queen from throughout her life, and the images are instantly evocative of her lifetime of service to the country.
Aside from their visual appeal, there are also a number of British 'firsts' here too, including the first time the Queen has been pictured on a stamp with a head of state from another country – in this case Nelson Mandela.
Suffice to say, this impressive new issue is a fitting tribute to The Queen, and these stamps will make a proud addition to the collection of anyone that wants to mark this landmark Royal occasion.
---
If you're interested…
You can own ALL six new stamps, plus the miniature sheet, on The Ultimate Queen's 90th Birthday First Day Cover. Officially postmarked by Royal Mail on the Queen's Birthday 21st April 2016, this cover is available to order now.