Posts Tagged 'Prince Charles Coin'
Today His Royal Highness Prince Charles celebrates a huge landmark birthday – his 70th!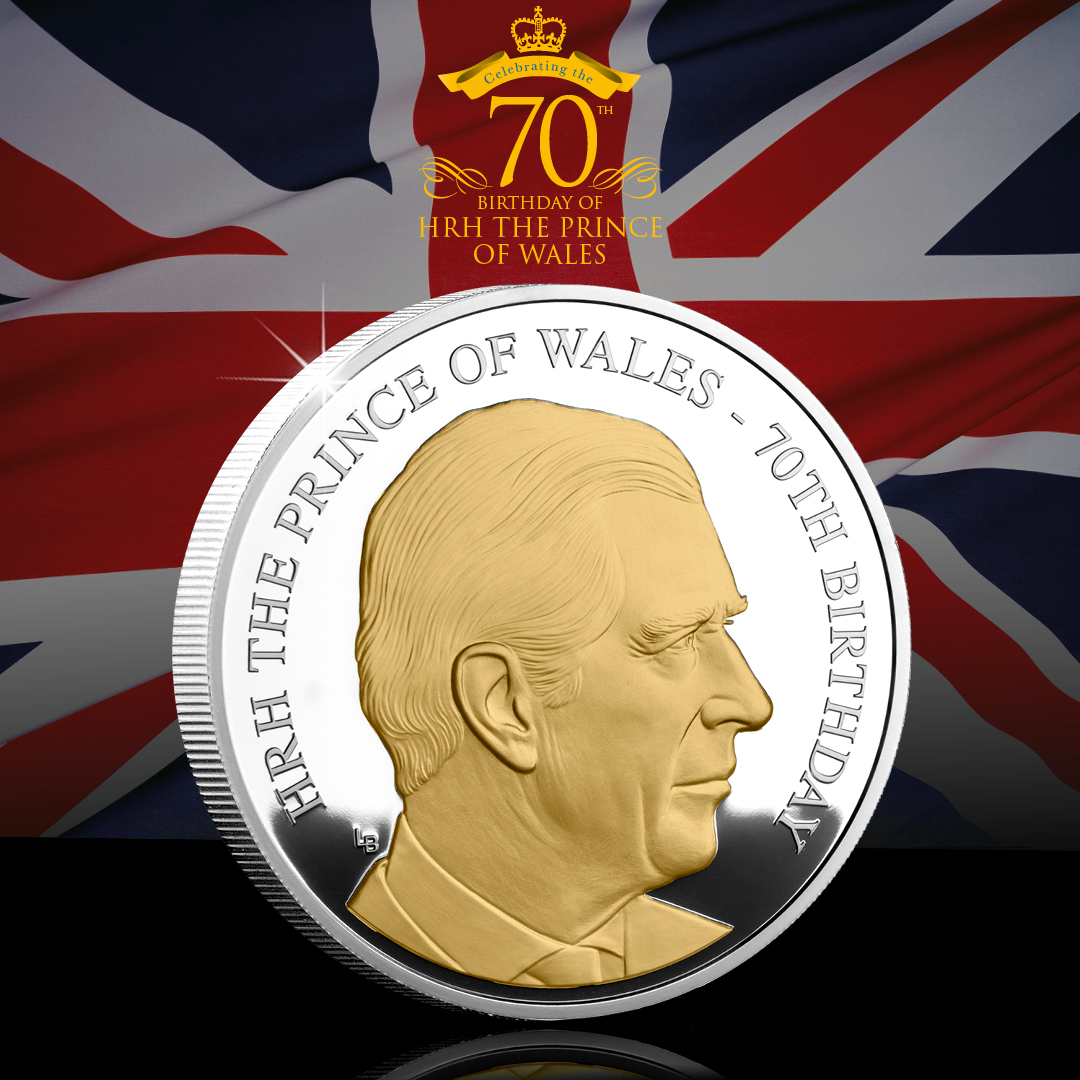 It seems that his birthday festivities have already begun – back in May, he attended a Buckingham Palace garden party laid on in his honour; he has curated a special exhibition called 'Prince and Patron' at Buckingham Palace, featuring some of his favourite artworks; and for the first time he has scheduled a tour of Gambia, Ghana and Nigeria with his wife, the Duchess of Cornwall.
What's more, it is believed that Her Majesty the Queen is planning an extravagant party to honour this momentous occasion, at which members of his family as well as European royalty will come together and pay tribute to the Prince of Wales' long and fruitful life so far.
And what a interesting life it has been! As the longest-serving heir apparent in British history, he has a number of notable accomplishments well beyond the call of duty. He became the first ever heir apparent to earn a university degree when he graduated from Cambridge in 1970, and in 2011 surpassed his great-great-grandfather Edward VII as the longest-serving Prince of Wales in history, after being awarded the title at the tender age of 9.
After university he served in several branches of the British military until 1976, in particular the Royal Navy, during which time he rose to the rank of Lieutenant and commanded the minesweeper HMS Bronington with a crew of 32. In 2011, Her Majesty awarded Charles the honorary rank of Admiral of the Fleet.
It seems fitting then, that a brand new portrait has been specially commissioned to recognise the 70 thoroughly active years of Prince Charles' life – a portrait created by none other than renowned artist and sculptor Luigi Badia and officially approved by Her Majesty the Queen.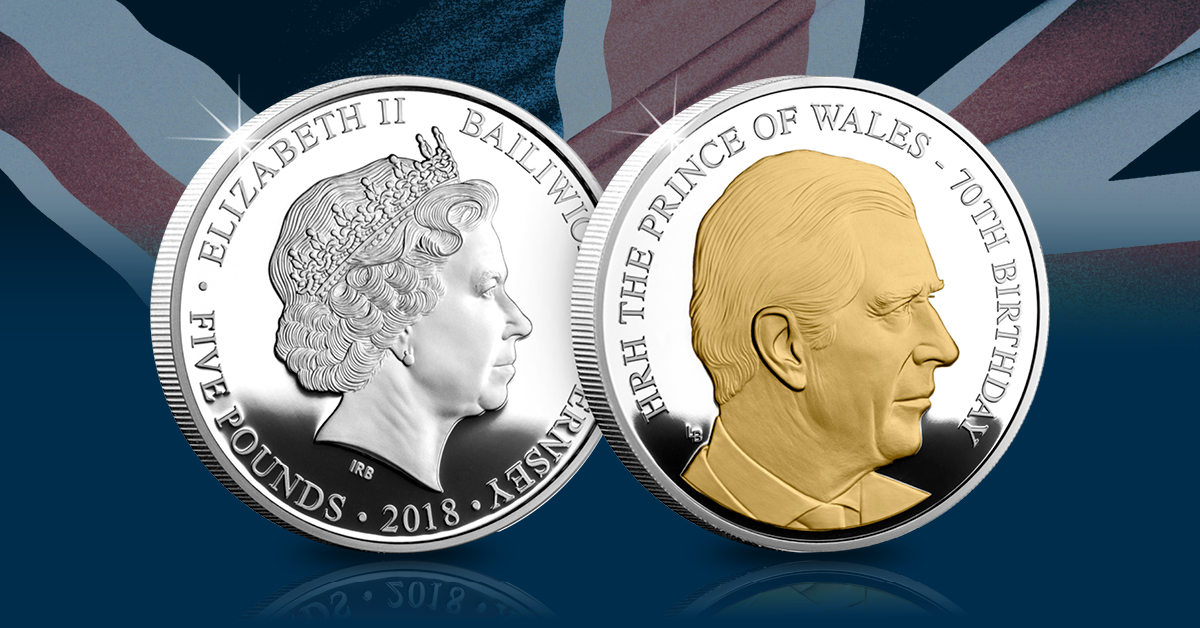 Special portraits like this are few and far between, and therefore are always popular with collectors – especially portraits as detailed and remarkably accurate as this one. The stunning design has been painstakingly hand-engraved by Badia, with particular attention being paid to retain the circular shape of the wording accompanying the portrait – "HRH The Prince of Wales – 70th Birthday".
---
If you're interested…

This brand new design has been issued in a number of specifications, from a Proof £5 right up to a stunning Gold Proof One Pound Coin, which are all available from The Westminster Collection. However, with their surprisingly low editions and the significance of this Royal birthday, I suggest you act now if you're looking to mark the occasion with a very special new coin.