Posts Tagged 'beatrix potter 50ps'
In recent years there's one coin that has catapulted to the top of the must-have list for many collectors. Of course, I'm talking about the 50p.
And whilst the 50p has always had a place in collector's hearts – it has after all featured some of the most sought-after designs of all-time, such as Kew Gardens – it wasn't until Beatrix Potter's mischievous, blue-coated bunny first appeared on a 50p that our love for the 7-sided coin really took off. And with it came a whole new dawn of collecting, and a new generation of collectors.
Our tale starts back in 2016…
150th Anniversary of Beatrix Potter
It all started with the milestone 150th anniversary of one of Britain's most beloved children's book authors – Beatrix Potter.
The Tale of Peter Rabbit was her very first children's tale to be published, in 1902, and it was an instant success. Spurred on by this, and inspired by fairy tales and fantasy, Potter penned 23 original children's books in total, featuring charming illustrations and imaginative animal characters.
What Beatrix Potter didn't know at the time was that her lively illustrations would later prove to be the inspiration behind one of, if not the, most popular coin series ever released.
Peter Rabbit's 50p Debut
In honour of Beatrix Potter and her legacy, the Royal Mint announced a 50p coin collection in 2016, featuring four of her characters, and a design paying tribute to the author herself.
The obvious starting place was with Beatrix Potter's most famous creation – Peter Rabbit. Known for his cheeky escapades in Mr McGregor's garden, Peter Rabbit featured in 6 of Beatrix Potter's tales.
The 50p release of Peter Rabbit was special for several reasons: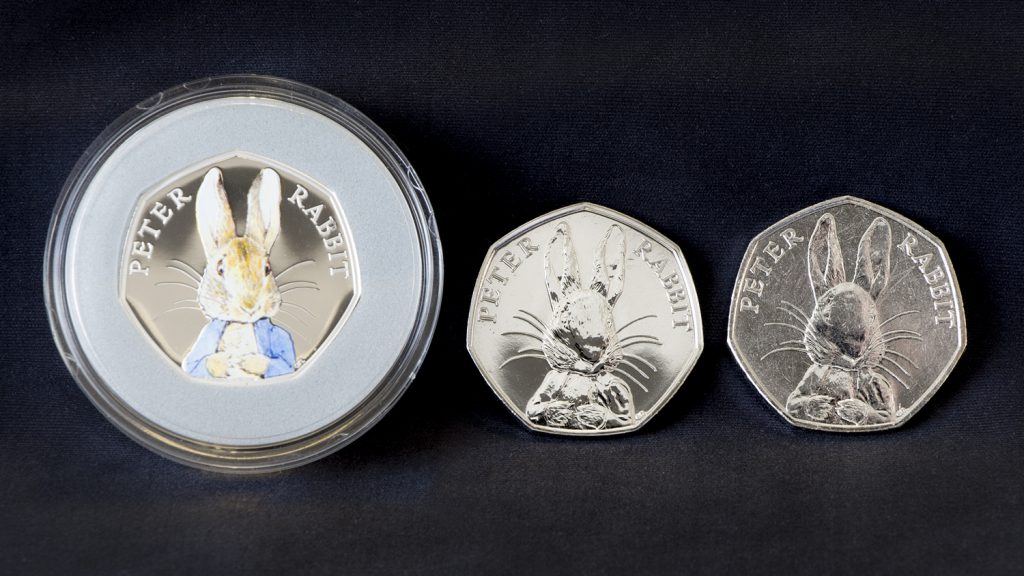 First time a fictional, children's book character had featured on a UK 50p – paving the way for future popular issues such as The Gruffalo, The Snowman and Paddington Bear.
The Silver Proof version of the coin featured colour printed image for the very first time.
These two facts revolutionised 50p collecting, and our furry little friend Peter went from being a beloved literary character to a collecting sensation.

Start of the Collecting Storm
It's safe to say that The Royal Mint created a collecting storm. The UK 2016 Peter Rabbit Silver 50p was so popular that by mid-morning on the day it was released, The Royal Mint's website crashed under the sheer weight of public interest. Not long after, all 15,000 coins completely sold out.
But that was just the start.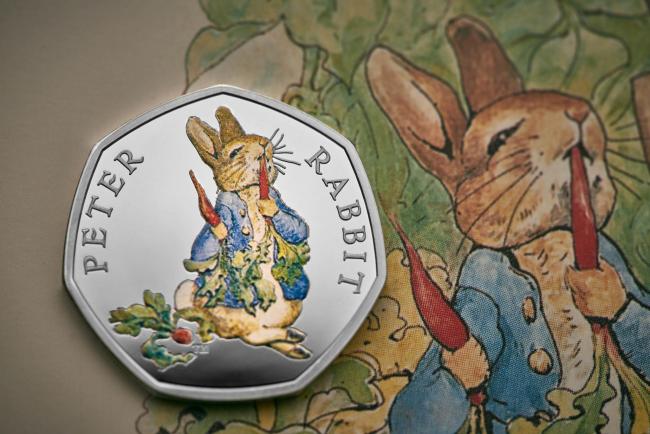 Peter Rabbit has now featured on five 50ps, and the collector response has continued to be unprecedented – his popularity is unrivalled. Even when the edition limit of the Silver Proof 50p more than doubled to 35,000 in 2018, it completely sold out!
In fact, the Silver Proof 50p has become the must-have specification and sell-outs mean it's notoriously difficult for collectors looking to back-fill gaps in their collections – some issues are virtually impossible to come across now.
It's become imperative for collectors to snap up Silver Proof 50ps when they can – as in some cases waiting even just a few hours could prove to be too late. Take the Gruffalo Silver 50p – it took a mere 12 hours for the entire edition limit of 25,000 to sell-out. That's a record.
Last Ever UK Peter Rabbit 50p
All in all, there has been 15 Beatrix Potter 50ps issued since 2016, each one helping solidify the Beatrix Potter 50p series as one of, if not the, most collectable coin series we've ever seen.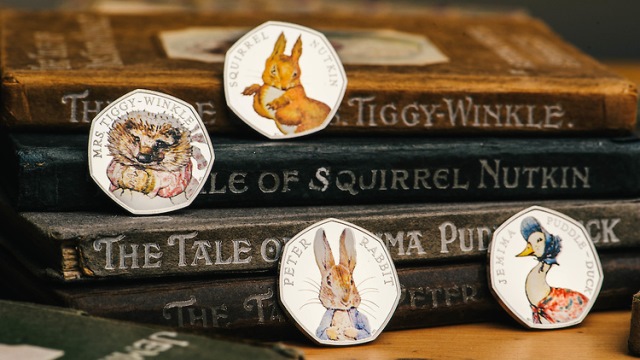 The coin collecting world was shook earlier this year when it was announced that 2020 would be the very last time Peter Rabbit would feature on a UK 50p coin.
Even though this may be the end of Peter Rabbit's 50p journey, there's no doubt that all the Beatrix Potter coins will continue to be highly desirable for years to come.
But this does now leave collectors wondering will the next collecting sensation be? Let us know your thoughts in the comments!
---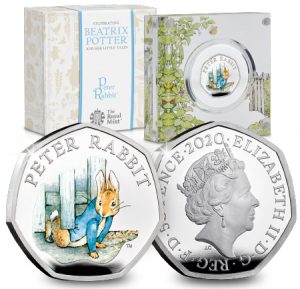 If you're interested…
The LAST EVER UK Peter Rabbit Silver 50p was released earlier this year, and we're lucky to have a limited number available. Expertly struck from .925 Silver to a proof finish, it features a coloured image of Peter Rabbit escaping from Mr McGregor's garden – a classic Beatrix Potter illustration! This is a must-have for all Beatrix Potter fans and 50p collectors alike. Click here for more information >>
The 50p is the collector's favourite coin and one that sparks a lot of questions.
So to help you out, Rachel and I have created a Q&A video that answers all YOUR top 50p questions.
From information about the Kew Gardens 50p and Olympic 50p series, to the rarest 50p, and understanding why certain 50p's don't enter circulation… it's all in the video!
And don't forget, you can find out all the latest coin news and information by clicking here >>
---
If you're interested
In our next show we'll answer the top £2 questions from collectors! Do you have a question? If so, post it below in the comments, and if we answer it in our £2 Q&A show you'll win a mystery £2 coin to add to your collection… good luck!