Today's video is a special one, as I give you an exclusive FIRST LOOK at the Alice Through the Looking-Glass Silver Proof 50p collection.
Issued to celebrate Lewis Carroll's literary classic 'Through the Looking-Glass, and what Alice found there', today's new release follows in the footsteps of these Alice's Adventures in Wonderland 50p coins that quickly became one of the most popular coins releases of the year.
And In the video I'll reveal exactly what you'll find inside of the limited edition Silver Proof collection that only 1,995 collectors can own!
---
If you're interested…

Richard Trevithick was born in a small Cornish mining village in 1771 and was surrounded by engineering at an early age, which paved the way for him to become the pivotal inventor and engineer who was responsible for inventing the first ever working steam locomotive…
During his school years, Trevithick paid little attention in class and instead focused on sports; however he also had a natural aptitude for arithmetic, and always managed to get to the correct answer using unconventional methods.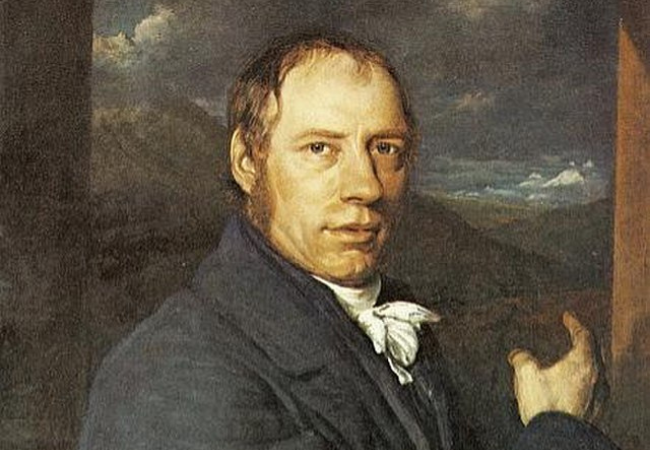 During his time working in the mining community, Trevithick began to pioneer the use of high-pressure steam, and started building and modifying steam engines around this principle. As time went on, and boiler technology improved, Trevithick realised this now allowed for the safe production of high-pressure steam; which meant engines could be smaller and more economical to run.
Trevithick's early applications of high-pressure steam ranged from stationary engines to steam-road locomotives. In 1802, Trevithick built his first steam locomotive for the Coalbrookdale Ironworks in Shropshire.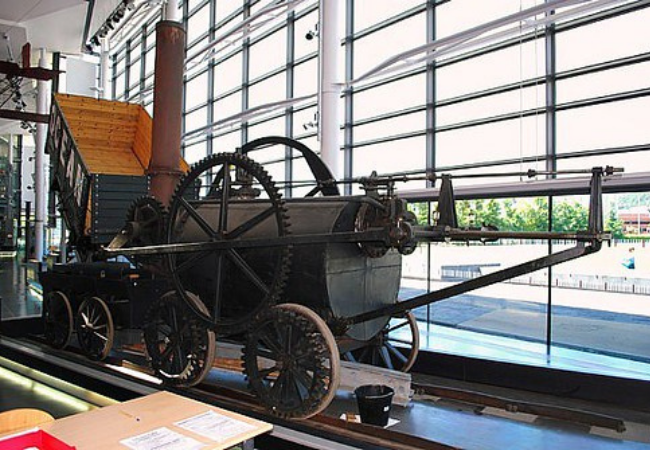 In 1804, the first officially recorded steam-hauled railway journey took place when another one of Trevithick's locomotives hauled a train from the Pen-y-Darren Ironworks in Merthyr Tydfil to Abercynon in South Wales.
Trevithick's inventions were responsible for revolutionising the mining industry and he became a well-respected figure in both mining and engineering circles because of it. Trevithick even had some involvement in the early development of the Thames Tunnel, and several different nautical projects, however the successful first working steam locomotive remains his most well-known claim to fame.
---
Now commemorated on a BRAND NEW range of coins
And now, a portrait of Richard Trevithick features on a BRAND NEW range of coins, exclusive for Westminster Collectors.
This is the first time a portrait of this pivotal inventor and engineer from our history has been featured on a British Isles coin, and the edition limits for each of the three specifications this coin has been issued in, are very low…
You can explore this coin range using the link below – however, with such low edition limits on each of this coins specifications, you'll need to act fast if you want to add one to your collection!

Recently, we announced an exciting brand new collection of 50p coins celebrating the 70th anniversary of the longest running comic strip in Beano® comics – Dennis! Unsurprisingly, since their release, the coins have seen huge demand as collectors and beloved comic fans alike race to get theirs.
But, before anything else, you must know that all the specifications of these coins have been released in extremely low edition limits. When you consider that over 1.5 million people were once part of the official Beano Fan Club, they are virtually guaranteed to not satisfy demand.
The 50p has firmly established itself as the collector's favourite coin, so it was only right the pesky trouble makers from the Beano classic feature on them. Authorised for release by Pitcairn Islands, fully approved by Her Majesty the Queen and officially licensed by Beano®, don't miss out on the chance of securing yours.
Find out more about these new coins and how to order them below >>
---
The Complete Brilliant Uncirculated 50p Set
This stunning collection features all five new 50p coins, each struck to a Brilliant Uncirculated quality and featuring carefully curated designs by illustrator Glyn Davies. These include:
Dennis's 70th Anniversary
Gnasher
Minnie the Minx
Roger the Dodger
Billy Whizz
What's more, the coins will come protectively housed in an officially licensed presentation pack – adding further to its desirability.
Limited to JUST 15,000 sets worldwide you'll need to act fast if you'd like to own on.
Click here to secure yours for just £31.25 (+p&p) >>
---
The Superior Coloured Silver Proof 50p…
The Silver Proof version of Official Dennis '70' 50p coin features a special illustration of Dennis, alongside a stylised '70' – to honour the 70th Anniversary. What's more, the coin has been struck to a flawless Proof finish from .925 Sterling Silver with selective vivid colour printing to bring the design to life!
The Silver Proof editions are without a doubt the collector's favourite and almost always acquire fast sell-outs and with an edition limit of JUST 4,999 coins this will be no exception.
Click here to guarantee yours >>
---
The COMPLETE Silver Proof 50p Collection
The Silver Proof set is by far the most limited and exclusive way to own these five new 50ps. With only 1,999 available to collectors worldwide, it is almost certain that they won't be around for long.
Each coin is struck from .925 Silver, to a Proof finish, with the addition of colour. They will arrive protectively encapsulated, ready to display in a presentation box, along with numbered Certificate of Authenticity, confirming its place in the stringent edition limit.
Don't miss out on yours… Click here and secure yours with a deposit of only £32.50 today >>
---
The ULTIMATE Silver Proof Cover – JUST 50 worldwide
If you are looking for a one-of-a-kind way to own the brand new Silver Proof 50p coins in undoubtedly the smallest edition presentation, then the 2021 Dennis's 70th Anniversary Ultimate Silver Proof 50p Cover is for you.
Limited strictly to JUST 50 worldwide, each collection features all five Dennis 50p coins, struck from .925 Sterling Silver with the addition of vivid selective colour, paired alongside the BRAND NEW Royal Mail Dennis Miniature Sheet – postmarked on the first day of issue 01/07/2021. This one-day-only postmark guarantees the strict 50 edition limit – so no more will ever be released.
From a collector's point of view, the decision is obvious. You won't find these Silver Proof 50p coins in a smaller edition presentation anywhere else. Secure yours with a deposit of just £37.50 today >>
---
The Complete Brilliant Uncirculated 50p Cover – JUST 750 available
Also available is the Complete Dennis's 70th Anniversary Ultimate BU Cover. Limited strictly to just 750, each collection features all five Dennis Brilliant Uncirculated 50p coins alongside the BRAND NEW Royal Mail Dennis Miniature Sheet – postmarked on the first day of issue 01/07/2021.
Almost certainly, this is one of the smallest edition presentations of the new BU 50p coins that you're likely to see and they are exclusively available from The Westminster Collection.