Why you have just days to secure the new 2020 Gold Proof Sovereign
The new 2020 Gold Proof Sovereign was released yesterday, but you may only have days to own one. Let me tell you why…
We're in the golden age of the Proof Sovereign. As you may know, the Proof Sovereign has become the UK's flagship annual release that's highly sought-after worldwide.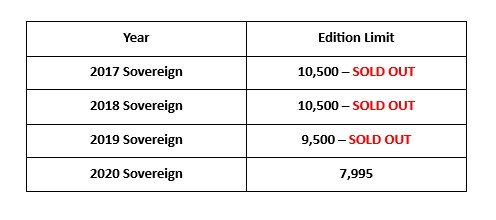 As you can see, recent UK Gold Proof Sovereigns have an undisputed track record of completely selling out. Many with a matter of weeks.
Special one-year-only mint mark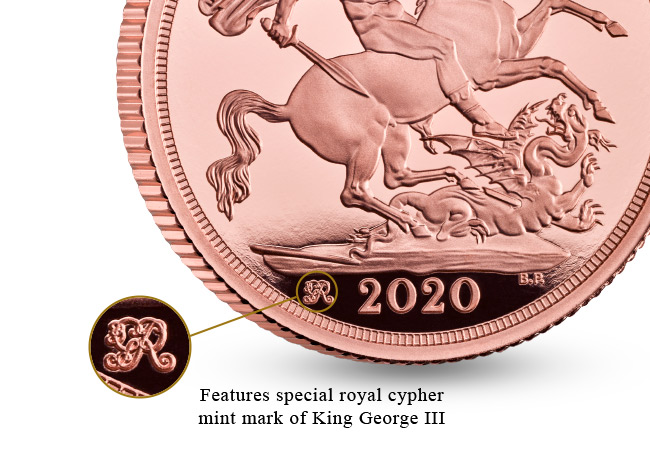 In 2020 we mark the 200th anniversary of King George III's death – the first monarch to appear on the modern Sovereign. To commemorate this, the Proof Sovereign features a special one-year-only royal cypher mint mark.
George III's reign is one of the most important in the history of UK gold coins. That's because it was in his reign that the iconic Sovereign was re-introduced, making him the first monarch to feature on the modern day sovereign, and one of the most famous gold coins in British numismatic history.
One-year-only mint marks are only applied to coins for the most significant events and anniversaries and this is certainly an important one. In fact, it's unlikely we'll ever see a combined Royal and numismatic anniversary as significant as this in our lifetimes.
'22 Carat Gold Pedigree'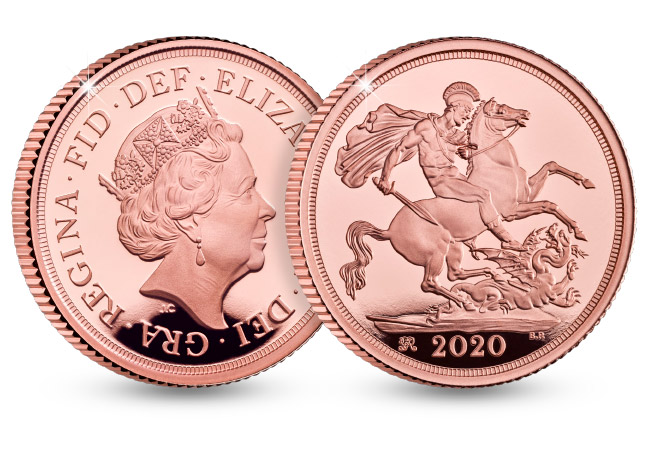 The 2020 Sovereign is minted from 22 Carat Gold and it is this historical pedigree that makes the coin so admired and sought-after around the world.
It is also one of the finest examples of British craftsmanship. The exceptional 'proof' finish is the result of the coin being struck up to 4 times using specially polished dies.
The time and effort required to produce the frosted relief and mirrored background of the coin is why a proof finish is considered the pinnacle of the mint-masters art – and the most sought-after by collectors.
And with an edition limit of JUST 7,995 worldwide – a lower edition limit than the 2018 Sovereign that also featured a special mint mark and COMPLETELY SOLD OUT in a matter of weeks – this year's Proof Sovereign has all the elements to be the most collectable gold coin of the year.
If you're interested…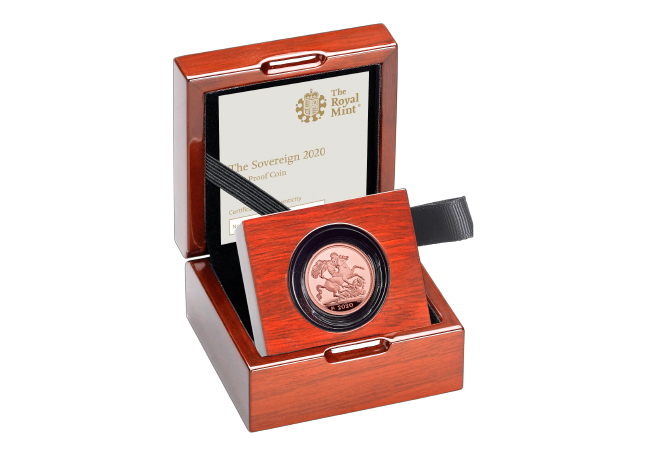 You can secure the 2020 Gold Proof Sovereign now, but you'll have to act quickly. You can secure yours today for a down payment of JUST £59.50 followed by nine further interest-free instalments – the most affordable way to own the new coin.