Posts Tagged 'the duke of edinburgh'
Just a few days ago Royal Mail announced four stamps dedicated to Prince Philip, honouring his life and 70 years of service to the nation.
The black and white images featured on these new stamps tell a story of the Prince's life, beautifully capturing him at different stages throughout, including visiting the Royal Windsor Horse Show and attending the passing out parade of Prince Andrew.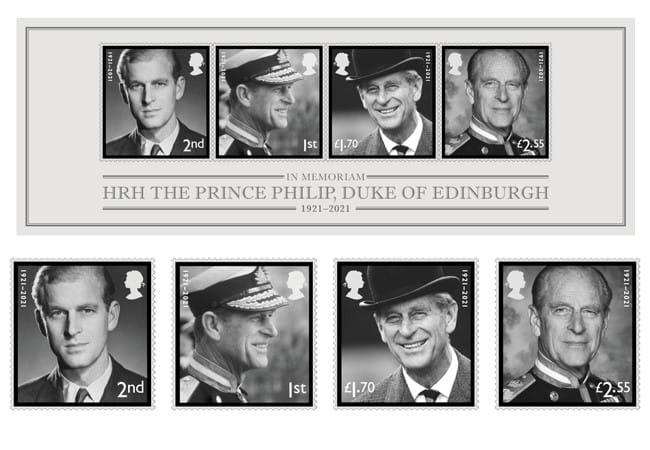 The stamps won't be released until next month, but when they are a limited number will be postmarked with the first day of issue, and many collectors will be eager to add these important commemoratives to their collection.
But this isn't the first time that stamps were issued to mark significant moments in Prince Philip's life. In 1972 a set of stamps featuring both the Queen and Prince Philip were issued to mark their Silver Wedding anniversary. Designed by Jeffery Matthews, they are still in popular demand with collectors today as it was the first time the Prince and the Queen featured on a stamp together.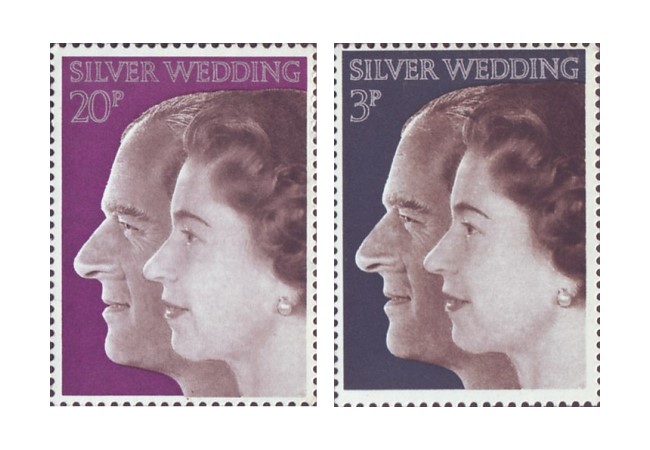 Of course, these stamps aren't the only memorial commemorative issued to mark the long life and achievements of His Royal Highness. In 2017, a special UK £5 Brilliant Uncirculated commemorative coin was issued by The Royal Mint to mark Prince Philip's retirement from public duty. It features a portrait of the young Prince by Humphrey Paget, and due to collector demand it's now unavailable at The Royal Mint.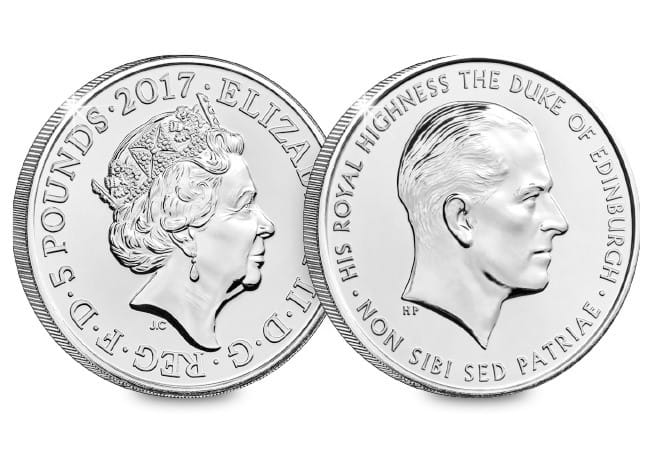 Collectors have also been sourcing historic coins to pay tribute to Prince Philip – specifically coins from 1921, the year in which His Royal Highness was born, which have increasingly been incredibly difficult to find. At over 100 years old, with precious metal content, and having been issued in a significant year, they have always been popular with collectors.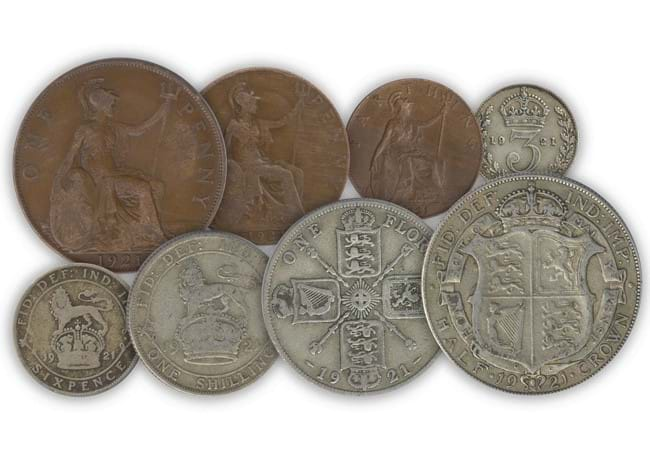 In the coming months, many more commemoratives are sure to be released to mark the life and achievements of His Royal Highness, Prince Philip. His Royal Navy career and contributions to charity, and his pioneering of the Duke of Edinburgh scheme made him one of the most accomplished and dedicated senior Royals in history. We will remember him for many things, and these new stamp releases are sure to play a part in that.
---
If you're interested:
Prince Philip Memorial Historic Coin and Stamp Collection: JUST 250 AUTHORISED.
You can pre-order the brand new Prince Philip stamps, postmarked on the first day of issue, the 2017 sold out £5 coin, and a collection of historic coins issued in the year of the Prince's birth – but only 250 will ever be issued. Click here to find out more.
In just a few weeks' time something remarkable happens. Her Majesty the Queen and HRH Prince Philip celebrate 70 years of marriage – their Platinum Wedding Anniversary
You probably know someone who has celebrated their Golden Wedding Anniversary (50 years of marriage). You may even know someone who has reached 60 years – their Diamond Wedding Anniversary. But I'd be happy to place a small wager that you don't know anyone who has managed 70 years of marriage.
That's because only around 30 couples in the whole of the UK ever reach that milestone each year. Or to put it another way – the Queen and Prince Philip are literally one in a million.
And to mark the occasion, eight special commemorative 50p coins have been issued. It is the VERY FIRST time that British Isles specification 50p coins have been struck to mark a key royal wedding anniversary such as this.
Most importantly, these coins have been authorised by the Isle of Man Treasury, have full legal status AND a very limited number will enter circulation in the Isle of Man.
The UK's most collectable coins…
The 50p coin has rapidly become the UK's most collectable coin spurred on by the release of the Olympic 50p coins and, more recently, the incredible demand for the UK's Beatrix Potter coins.
And that's why these issues are so important.
British Isles 50p coins like this rarely turn up in your change in the UK, making them some of the most sought-after circulating coins around.
As the first major Royal wedding anniversary to feature on any British Isles standard specification 50p coins, this is a very significant moment.
A moment that's made even more important due to the incredible milestone 70 years of marriage represents.
---
How you can own the new coins…
Start collecting the new Platinum Wedding 50p coins, struck to superior Brilliant Uncirculated Collector Quality for your special introductory price of just £3.99.
On the 20th November, Her Majesty Queen Elizabeth II and HRH the Duke of Edinburgh will celebrate their Platinum Wedding Anniversary – that's an incredible 70 years of marriage and a first in British royal history.
In honour of the occasion a new coin has been issued – featuring a specially commissioned one-year-only double portrait.
The coin has been officially approved by both Her Majesty the Queen and Prince Philip, and proudly displays their initials surrounded by a design inspired by the North Rose Window of Westminster Abbey – where their wedding took place in 1947.
But it is the new double portrait that will turn heads and have collectors rushing to secure theirs. Designed by renowned sculptor Luigi Badia, it features both The Queen and The Duke of Edinburgh and will only ever be seen on Platinum Wedding Anniversary Coins.
It's not very often that one-year-only portraits are released, not to mention a double portrait. They really are only issued for the most important Royal anniversaries.
As you'll appreciate, designing a new effigy is not a simple process, with an extremely rigorous approval procedure.
That's why special portraits such as this are few and far between and are so popular with collectors.
Luigi, from New York, explains the concept behind the design:
"I was extremely honored to be commissioned to sculpt a brand new portrait to celebrate Her Majesty The Queen's and HRH The Duke of Edinburgh's 70th wedding anniversary. I was inspired to use a contemporary image of the royal couple to capture both their achievement of reaching such a milestone and to reflect on the long life they have shared together."
The design process…
Careful consideration has to be put into the shape and size of the coin. Luigi painstakingly hand-engraved the design – with the added complication of retaining the typesetting within the circular shape.
The finalised 'plaster' engraving is then ready to be reduced down into a die (shown opposite) – which is hardened and used to mint the commemorative coins collectors can own.
Struck to a variety of specifications…
The new coin is to be struck in a range of different specifications, from a face value version right up to a staggering 10oz platinum edition – which has already sold out.
And the other coins are likely to prove just as popular – with a highly collectable proof coin, a pure silver coin, and a 5oz gold coin amongst those available, there is something to suit everyone.
These coins really do make a fitting tribute to Her Majesty and Prince Philip's 70 years of marriage, and the stunning double portrait marks them out as truly prestigious commemoratives to forever remember this once-in-a-lifetime celebration.
---
If you are interested…
You can mark the occasion by adding the Platinum Wedding Anniversary Proof £5 Coin to your collection today. It's limited to just 4,950 worldwide and a sell-out is expected, especially as it features the new one-year-only double portrait.