Posts Tagged 'Silver Coins'
One of the questions I get asked most, by my friends and others in the coin business, is: what is the best (and most affordable) way to build an enviable collection of historic coins?
There are so many fascinating coins in British history, it's a question that is hard to answer. Where do you start!?
Which is why I've decided to put together an Expert Guide to building a collection of historic coins, by answering some of the questions I hear most often from collectors…
How far back can I go?
One of the questions collectors face when they first start collecting historic coins is: how far back can I go? Is a Victorian coin affordable, and did every monarch release coins?
As a general rule, coins tend to get more expensive the further back in time you go. Which is why owning a coin from our current monarch is the best place to start. You can then work your way back through other famous monarchs.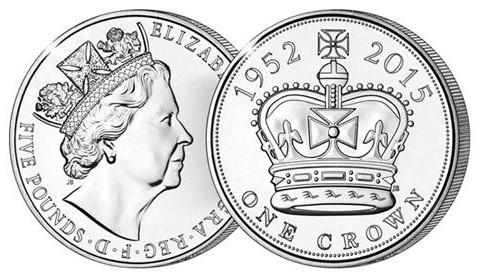 Most collectors can aim to collect coins from each monarch back to the 17th century. After the tumultuous leadership of Oliver Cromwell, Charles II reclaimed the throne and began a period of standardised coin issue. For most collectors it's possible to collect coins back to this fascinating period in history without breaking the bank!
Which are the important monarchs?
A great coin collection should contain coins issued by famous monarchs, monarchs that changed the history of our nation and ones that revolutionised our coinage.
An obvious monarch is Queen Victoria – the monarch who built the largest Empire the world has ever seen and who oversaw some of the greatest changes our nation has ever experienced. And every collection should contain an important issue by our current monarch, Queen Elizabeth II, the longest reigning monarch in our nation's history! And you can't leave out George III, not only did he oversea a complete overhaul of our currency but he's also our longest reigning King.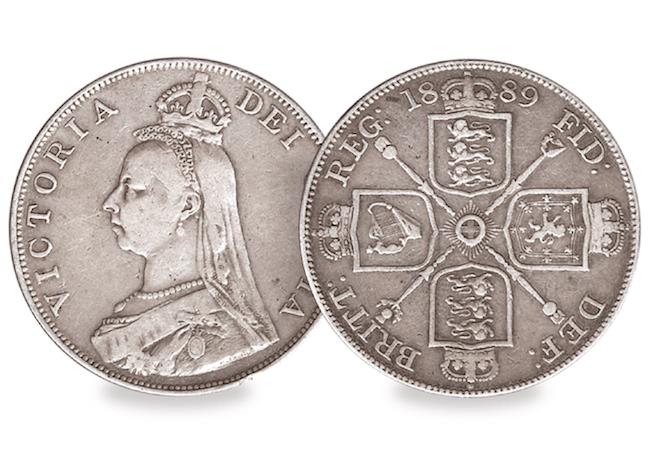 Those are just a few of the key monarchs, but once you start collecting you'll find that each monarch has a fascinating story and a number of really interesting coin issues.
Base metal, Silver or Gold?
Gold has historically been seen as the pinnacle for collectors. But this famous metal comes with its difficulties. Gold coins were issued in much smaller numbers, and not every monarch released a standardised gold coin. Which means that to own a Gold coin from some monarchs is extremely difficult – for example George VI only issued a Sovereign for one year of his reign.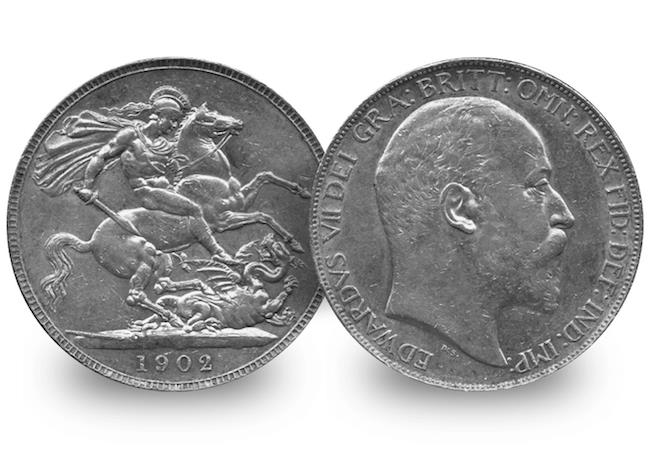 Base metal and Silver coins tend to be much more achievable for most collectors. Base metal coins (pennies, farthings and the like) tend to be less expensive, however because of their lower value the quality of coins can vary widely. Silver coins were issued by most monarchs, and because of their slightly higher value tend to be found in better grades.
How should I store my coins?
The wear and tear of an old coin is part of the appeal of collecting historic coins, but it's important to protect your coins from any outside interference that could potentially discolour, wear or generally affect the condition of your coin.
I would recommend always storing your coins in capsules, and if possible in a tamperproof capsule that will guarantee the condition of your coin for generations to come. And as you build your collection, there's nothing better than having a box with trays to keep your collection together for you to store and present.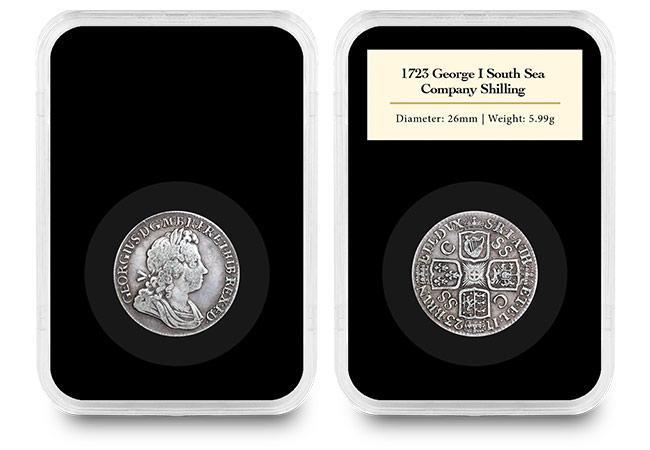 How much will it cost me?
For most collectors building a historic coin collection, one of the most confusing elements can be price. The prices for historic coins can vary widely – you might find an old Victorian penny at a car boot for less than £10 and then see what looks like the same coin selling for hundreds on an online auction site.
I'd always recommend purchasing carefully, preferably by making sure you either have an expert opinion or by ordering from a reputable retailer. By making sure you're getting your coins from the right place, building a collection of Silver coins back to the 17th century is actually more affordable than many collectors realise – in fact most coins should cost between £100 and £500.
Lastly… have fun!
The most important part of collecting coins is having those coins in your hand and feeling the history your coin has carried with it over generations. So have some fun and get collecting!
If you would like to learn more about building your own historic coin collection, with some expert guidance, just fill out the form below. One of our team will be in contact with you soon:
In the 1800's, when aeroplanes were a mere twinkle in the eye of ambitious engineers, the idea of transatlantic flight came about with the advent of the hot air balloon. But one crash-landing, and one postponement due to the American Civil War meant this dream had to go back to the drawing board.
On the other side of the pond, in April of 1913 The Daily Mail newspaper offered a cash prize of £10,000 to "the aviator who shall first cross the Atlantic in an aeroplane in flight from any point in the United States of America, Canada or Newfoundland and any point in Great Britain or Ireland in 72 continuous hours".
But it wasn't until after the end of WWII that transatlantic flight by aircraft became truly viable, thanks to the significant advancements in aerial capabilities and technology.
Then the competition really heated up…
Nail-biting four-way competition
What came was a nail-biting four-way contest against the clock as well as each other. Four different 'teams' formed and went to work to try and prepare their chosen aircraft the fastest, for fear of being pipped to the post by another team making their attempt sooner. To make it a fair contest, each team had to ship their aircraft to Newfoundland for the take-off.
First to try was Australian pilot Harry Hawker and navigator Kenneth Mackenzie Grieve, piloting a Sopwith Atlantic – an experimental British long-range aircraft. In flight the aircraft suffered from engine failure and, when coupled with poor weather conditions, the decision was made to abort the mission.
The aircraft was abandoned in the Atlantic Ocean, 750 miles from Ireland, and the pair were rescued by a Danish steamer SS Mary. Due to the SS Mary not having any radio contact, the pair were presumed dead and King George V sent a telegram of condolence, but luckily this wasn't the case as the pair arrived back on land nearly a week later.
The next attempt wasn't nearly as exciting, as the aircraft never left the take-off zone. Frederick Raynham and C. W. F. Morgan made the attempt in a Martinsyde but crashed on take-off due to the heavy fuel load.
Then came the turn of aviator duo, John Alcock and Arthur Brown, who flew straight into the history books on June 15th 1919…
Flying in to the unknown across the Atlantic
The Vickers engineering and aviation firm, which had considered entering its Vickers Vimy IV twin-engine bomber in the competition, appointed Alcock as the team's pilot along with Brown who was adept at long-distance navigation.
In preparation for the transatlantic flight, The Vimy, powered by two Rolls-Royce Eagle 360 hp engines, was successfully converted, including replacing its bomb racks with extra petrol tanks.
The pair took off from St. John's, Newfoundland, in their modified bomber around 1:45pm on 14th June 1919. To say it wasn't an easy flight would be an understatement. They encountered both mechanical and natural challenges. The wind-powered generator failed, depriving them of radio contact and much needed heating in their open-top cockpit. Fog and a snowstorm prevented navigation, almost resulting in a crash-landing at sea, not to mention the snow and freezing conditions meant the engines were in danger of icing up.
Whilst they were set a 72-hour target by The Daily Mail, the duo made landfall in Clifden, County Galway, in Ireland at 8:40am on 15th June 1919 – after just 16 hours of flight!
Incredibly, they landed not far from their intended landing zone in Ireland. However, the aircraft was damaged upon arrival because what looked like a field from their aerial view turned out to be a bog, causing the aircraft to nose-over. Thankfully neither were hurt, and Brown claimed that if the weather had been good, they'd have been able to continue to London.
A hero's return to a £10,000 reward
Alcock and Brown's successful attempt meant that the fourth team, Handley Page Limited, who were yet to take-off, were no longer eligible to compete. The two airmen returned home as aviation heroes and pioneers of the sky.
As promised, Alcock and Brown were rewarded for their ground-breaking achievement – the £10,000 prize money offered by The Daily Mail, for the first crossing of the Atlantic in less than 72 consecutive hours.
The Secretary of State for Air at the time, Winston Churchill, presented the pair with their cash reward. Then one week later, at Windsor Castle, they were awarded the honour of Knight Commander of the Most Excellent Order of the British Empire by King George V.
---
If you're interested…
The Royal Canadian Mint marked the milestone 100th anniversary of this remarkable achievement and feat of engineering with a limited edition 1oz Silver Proof coin. The coin features a faithful colour reproduction of the commemorative stamp that was issued to mark the 50th anniversary.
Unsurprisingly the coin proved so popular that it is no longer available at the Mint! We have a limited number remaining, click here for more information >>
Everyday we're inundated with symbols and logos, and many of them pass us by. Be it on an advert at a bus stop, on our favourite brand of coffee, or even the Westminster Collection logo that was at the top of this blog. They're everywhere. And even if we do pay attention to them, we don't necessarily stop and think what it symbolises – I know I'm certainly guilty of this.
But there's perhaps nothing quite as symbolic as a nation's Great Seal – and they're fascinating to boot! Great seals have been around since the Middle Ages, and typically feature a nation's coat of arms or an allegorical image, as was common practice during this era to embody political entities like countries or provinces as a Grecian-style female figure.
In centuries when few people could read or write, the seal provided a pictorial expression of state approval which all could understand. They're used as a guarantee of the most important and solemn records and documents, such as laws and treaties.
Generally speaking, the design of a Great Seal rarely changes, only after the ascension of a monarch. It is the one thing that connects all heads of state to their predecessors and those yet to come; an eternal bond.
But a delve into the Canadian archives shows us that the Great Seal of Canada has had several incarnations, and not just to mark a new head of state. Instead, each one marks a significant moment in Canadian history.
One of the most important iterations of the seal is the Great Seal of the Province that was used from 1841 to 1867. This seal is seen to mark one of the most important changes in Canada's history – let's take a look…
The Great Seal of the Province of Canada
In 1841 the two major British colonies of Lower and Upper Canada, now Quebec and Ontario respectively, were brought together under a single government and economy for the first time.
It was Canada's first move toward responsible government and, according to the Canadian Encyclopaedia, was a "26-year experiment in Anglophone-Francophone political cooperation."
Before the merger, Lower and Upper Canada had their own individual seals. To solidify the merge a new seal was created by placing the two existing seals side by side, held together by two allegorical figures with their arms around each other's shoulders marking the unity of the two colonies.
To complete the design, the Royal Arms of the ruling monarch of the time, Queen Victoria, was incorporated over the top of the entire scene.
Steeped in symbolism
Importantly, every element in the detailed design was symbolic. Representing unity and Canada's ties to Great Britain, some of the key elements include:
Lower Canada seal: engraved by Thomas Major in 1793, it depicts a graceful oak tree on the bank of a river overlooking several ships at anchor, with a typical Quebecois town featuring a church steeple in the background.
Upper Canada seal: originally designed in 1792 it features a peace-pipe crossed with a sword and an anchor, bound by an olive crown. The Union Jack is visible in the upper right-hand corner, alongside the royal crown.
The royal arms of Queen Victoria: Victoria's shield, held up by the lion (England) and the unicorn (Scotland).
Two allegorical figures: two figures embrace each other with one hand while holding up the seals of Upper and Lower Canada with the other, symbolising the coming together of the colonies.
Floral ornamentations: the seal is decorated throughout with the Scottish thistle, English rose, and Irish shamrock.
If there was any doubt as to how important this seal is and what it represents to Canada in terms of its history and heritage, then look no further than Canadian Parliament. Here you'll find two original limestone carvings of the Great Seal of Province – a permanent reminder of the historic union of Lower and Upper Canada.
---
If you're interested…
The Royal Canadian Mint is known for being fiercely proud of their country's history, consequently their most significant issue of 2019 featured the Great Seal of the Province of Canada.
Expertly struck from ten full ounces of the finest .9999 silver with gold plating to a flawless proof finish this coin really has to be seen to be believed. And because of the impressive 76mm diameter you can appreciate every minute detail of the faithful reproduction of the Great Seal.
Just 900 coins were issued worldwide and it completely sold out at the Mint. We have a few of these masterful coins remaining, click here for more information >>