Posts Tagged 'canadian coins'
This past year has been the most poignant moment for the British Monarchy in decades.
We celebrated the Platinum Jubilee of Queen Elizabeth II, sadly said goodbye to our Longest Reigning Monarch, and witnessed the Coronation of King Charles III.
With royal issues across the world selling out, there has been insatiable demand for Queen Elizabeth II commemoratives in this significant year.
In fact, collectors across the Commonwealth, past and present, have rushed to secure a piece of history as we experience the biggest change in our Monarchy in 70 years.
But now, you can secure the Silver coins from Royal Canadian Mint – paying tribute to Elizabeth II's extraordinary life.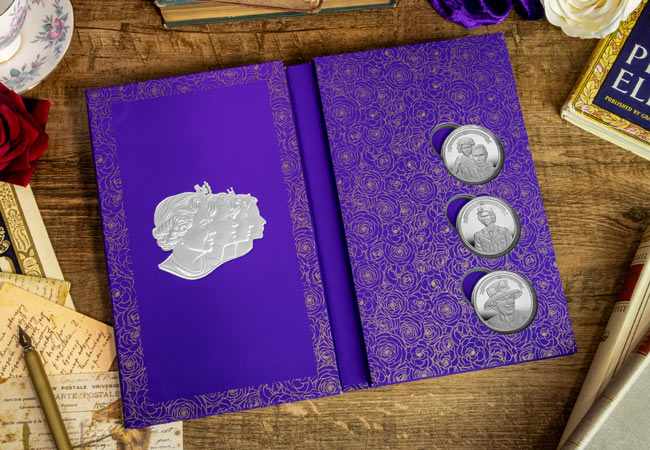 The Designs
To celebrate the most remarkable milestones of Queen Elizabeth II's life, The Royal Canadian Mint have issued three stunning Silver Proof coins – in one complete collection!
Expertly struck from 1oz of 99.99% ultra-fine silver to a flawless proof finish, each coin has been thoughtfully inspired by three famous photographs from Queen Elizabeth II's extraordinary life.
The first coin depicts Elizabeth II as a child in the arms of her father King George.
Not only is King George VI and his daughter a rare sighting for reverse designs, but a young Elizabeth II is also an exceptional feature for coinage.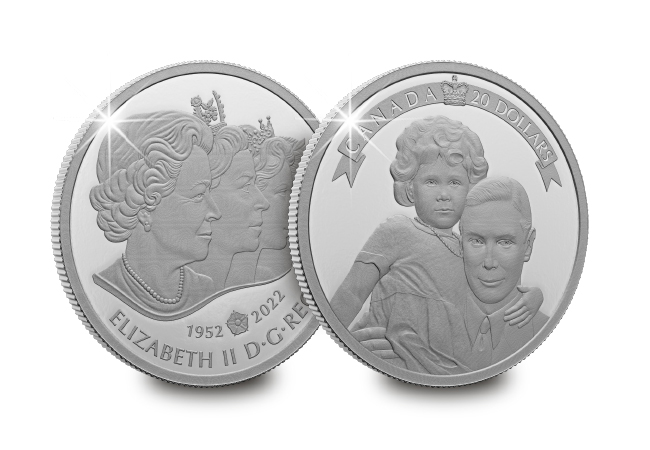 Equally as unique, the second coin portrays Elizabeth II in military uniform during her time in the Women's Auxiliary Territorial Service.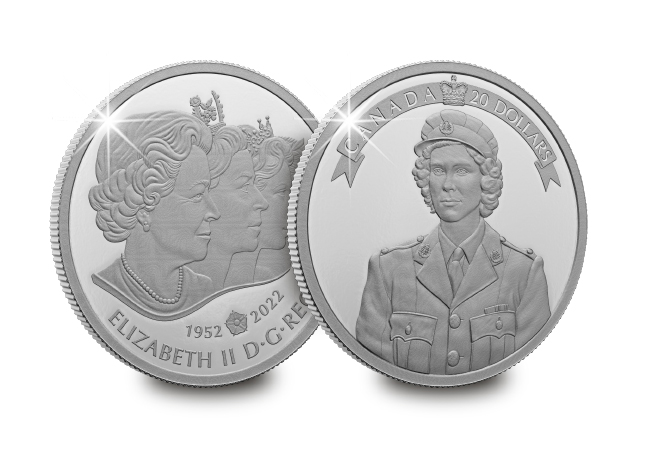 Finally, the third and arguably most recognisable depiction of our Longest Reigning Monarch is inspired by a photograph from a Royal Visit in her later years.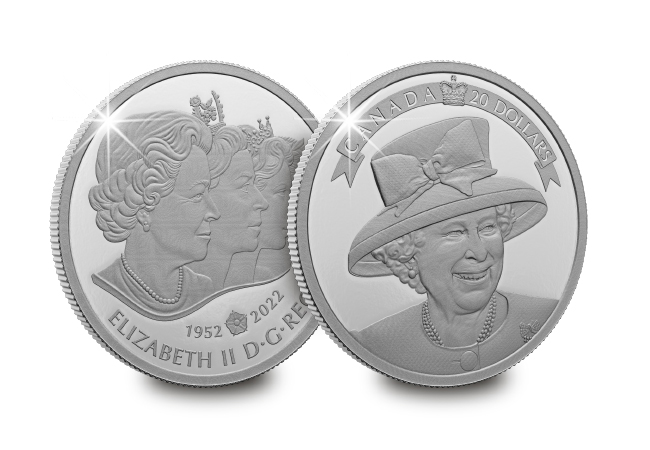 Special Obverse
What's more, all three Silver coins in this collection feature a special tribute obverse, combining all four Canadian effigies of Elizabeth II. Marked by a small Tudor rose, this unique obverse design honours Elizabeth II's coinage since her coronation in 1953.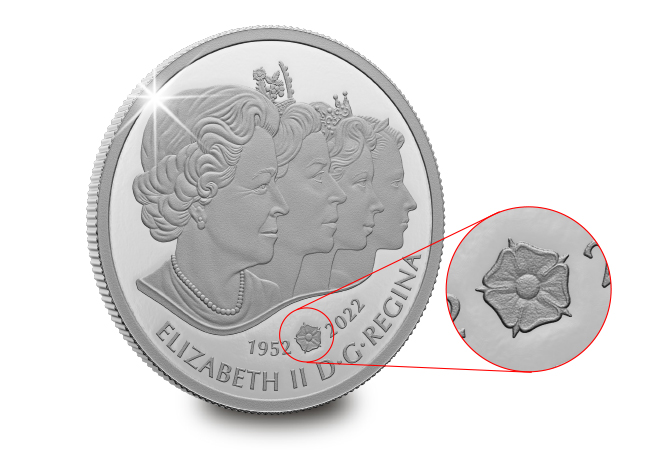 This tribute obverse is unique to this range of coins, and integrates the designs of previous obverse designers: Susanna Blunt, Dora de Pédery-Hunt, Arnold Machin, and Mary Gillick.
But, just 7,500 collectors worldwide will be able to own such a sought-after collection.
There is nothing I love more than a good extraterrestrial story. And today, you can uncover what happened in Yukon with the Royal Canadian Mint's brand-new 1oz Silver coin, depicting the remarkable Yukon Encounter!
Read on to find out what really happened that night, the coin's exciting new technological features, and how you can be one of JUST 50 Westminster Collectors to own it…
The Yukon Encounter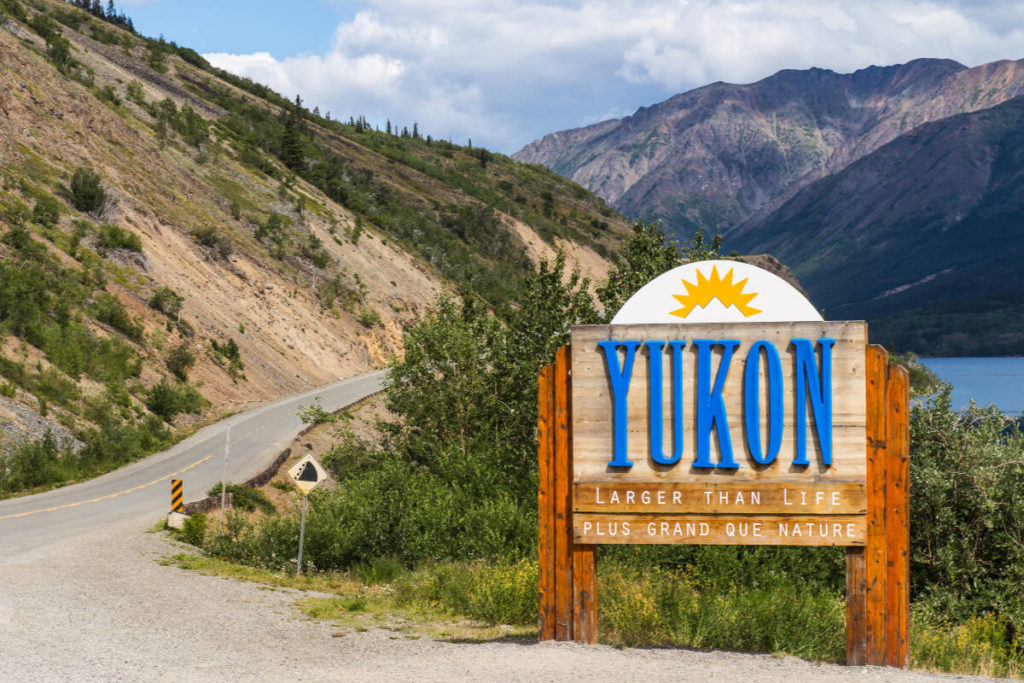 On the cold, snowy night of December 11th 1996, thirty-one people were recorded to have seen a giant UFO in the Canadian territory of Yukon. Let's take a look inside Chris Rutkowski and Geoff Dittman's book which details the accounts of the witnesses' experiences…
Two individuals described the sighting as a group of bright lights immersed in rectangular windows. Another two witnesses experienced a similar sighting just ten miles apart, describing the scene above the Klondike Highway as a "cluster of moving stars".
Designing an EXTRATERRESTRIAL coin
Today, The Royal Canadian Mint are eager to bring this experience to coinage and continue their sell-out UFO-themed series. Struck from 1oz of .999 Silver with a stunning Proof finish, you can feel like you are truly a witness to this extraordinary sighting with Neil Hamelin's imaginative design!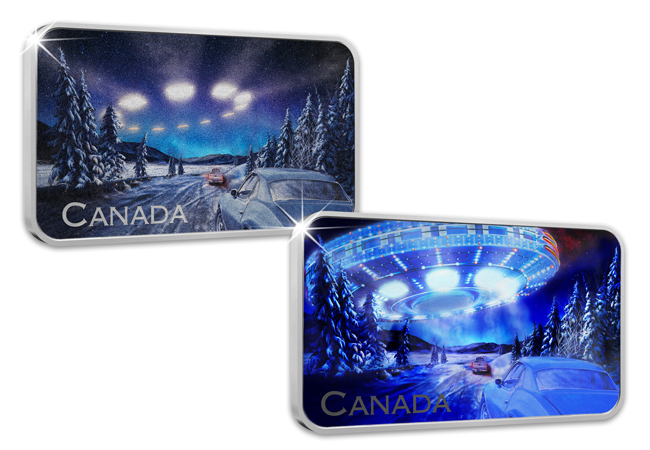 Black Light Technology
Your coin is the first in the series to buck the glow-in-in-the-dark trend and include brand-new black light technology! Housed in official Royal Canadian Mint packaging, a black flashlight will also be included to unlock your coin's true potential.
When this black flashlight is shone onto the already impressive reverse design, it will activate the technology within the coin to reveal an even more colourful reimagining that only you can see! This is the key to unlocking the hidden secrets of the Canadian sky…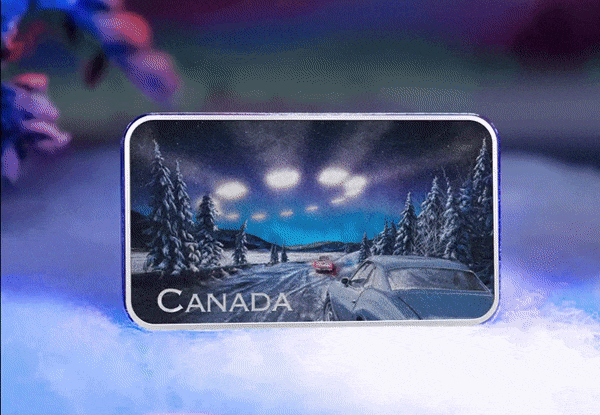 Will the SELL-OUT Series continue? JUST 50 Available
This Yukon Encounter 1oz Silver coin is the fifth in the Royal Canadian Mint's UFO themed series. It follows its counterpart coins inspired by the Montréal Incident, the Clarenville Event and the Falcon Lake Incident.
What's more, considering that all the previous UFO-themed coins had a mintage of 4,000 – 5,000 and ALL SOLD OUT, you can see how our small allocation won't satisfy collector demand…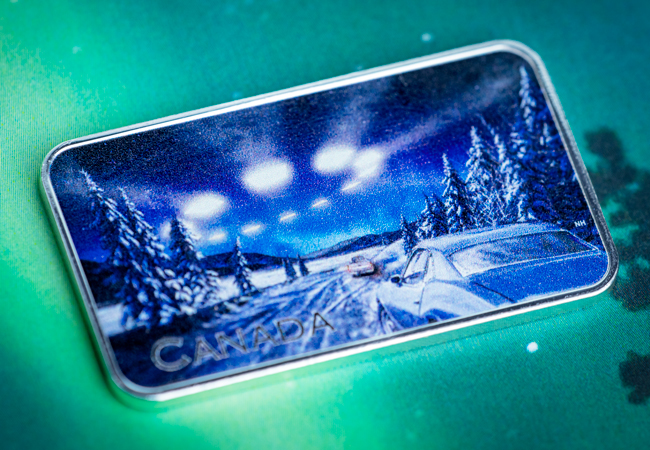 The previous four coins in the series included glow-in-the-dark technology, meaning that this BRAND-NEW black light feature will generate even more collecting buzz!
So, if you want to be just one of 50 Westminster customers to secure this for your collection, click here to see if there's one left >>>
The Silver Maple Leaf Set is one of the Royal Canadian Mint's most popular annual flagship releases and is a key piece for many collectors.
There are a few reasons I suspect the new 2023 Silver Maple Leaf Set will be the most sought-after fractional set yet – let me tell you why…
Low Mintage – SOLD OUT at the Mint!
This year the edition limit is more important than ever before, because it matches the edition limit of the SOLD OUT 2021 and 2022 sets – JUST 3,000.
This set has also already sold out at the Royal Canadian Mint, making it even harder to secure.
There is no doubt that there won't be enough to satisfy demand. Particularly when you learn the theme of this new issue…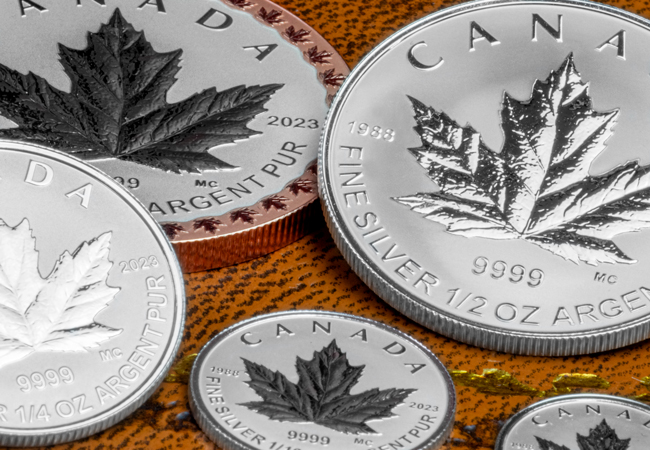 35th Anniversary of the Silver Maple Leaf
This year's Silver Maple Leaf set celebrates the 35th Anniversary of the Silver Maple Leaf. Each coin has been especially dual dated to mark this momentous anniversary.
In fact, the renowned 'four nines' silver that is unique to the Royal Canadian Mint, makes the Maple Leaf one of the finest bullion coins in the world. And in 2023, we mark its 35th anniversary.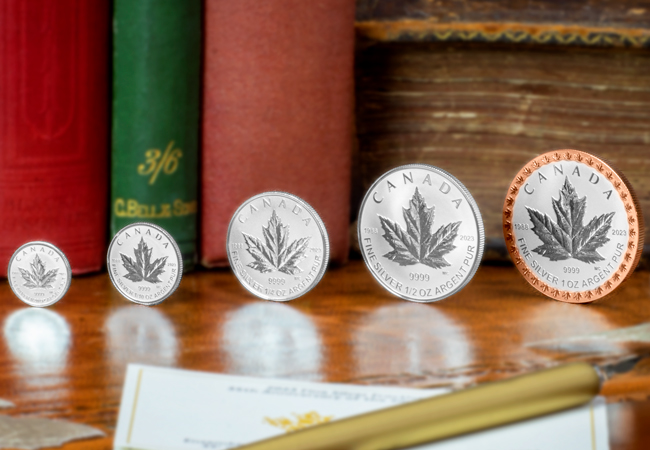 The last set featuring Queen Elizabeth II
Finally, this could also be the last ever Silver Maple Leaf Set to feature Queen Elizabeth II. Given the obverse of the Maple Leaf has always featured Her Majesty's iconic effigy, this milestone moment is likely to increase collector demand.
Not only are the edition limit and theme enough, but the set includes stunning features to add to the collectability and desirability:
The largest piece in the set, the Silver 1oz, has been adorned with 35 small Maple Leaves around the edge, alongside perfect rose-gold plating.
Each coin is struck from 99.99% Pure Silver to a spectacular reverse proof finish that ensures the engraved relief stands out.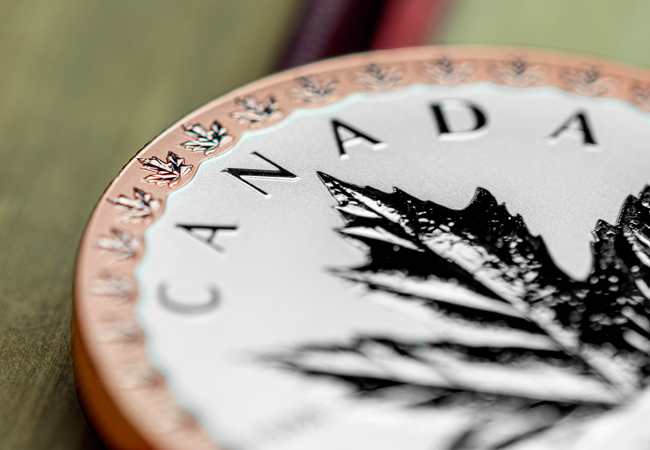 Secure yours today for £34.50
If you're quick, you can secure one for your collection today with a deposit of JUST £34.50 (+p&p) followed by 9 further equal interest-free instalments.
When you combine the 35th Anniversary alongside the special features and the incredibly low edition limit, it's clear to see why this set could be the most sought-after yet.
Click here to secure your Royal Canadian Mint 2023 Silver Maple Leaf Fractional Set >>