Posts Tagged 'the yukon encounter'
There is nothing I love more than a good extraterrestrial story. And today, you can uncover what happened in Yukon with the Royal Canadian Mint's brand-new 1oz Silver coin, depicting the remarkable Yukon Encounter!
Read on to find out what really happened that night, the coin's exciting new technological features, and how you can be one of JUST 50 Westminster Collectors to own it…
The Yukon Encounter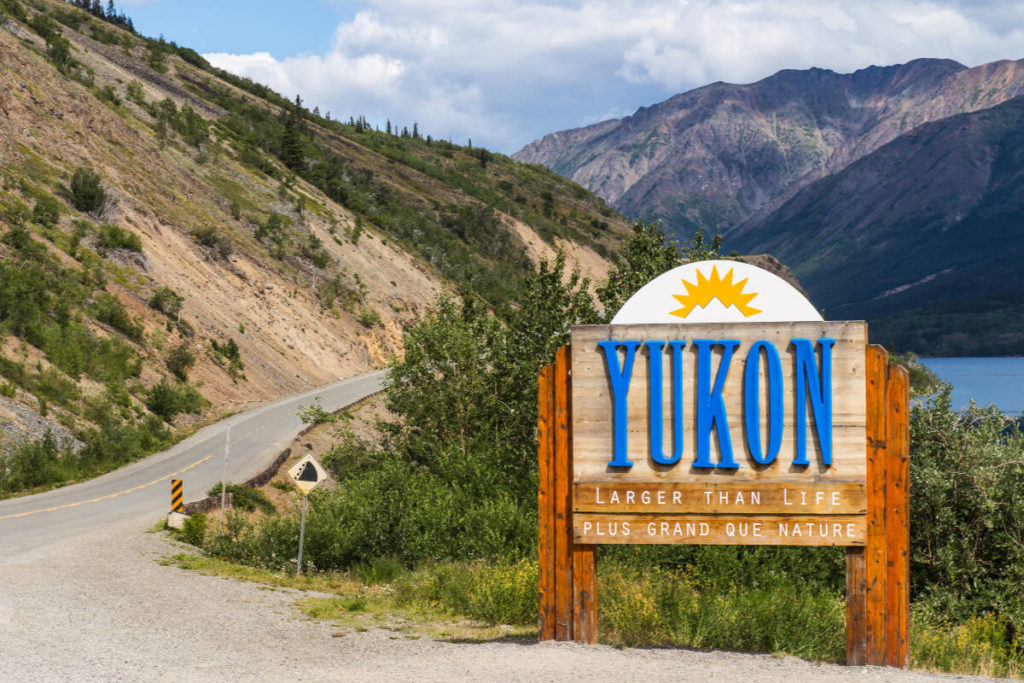 On the cold, snowy night of December 11th 1996, thirty-one people were recorded to have seen a giant UFO in the Canadian territory of Yukon. Let's take a look inside Chris Rutkowski and Geoff Dittman's book which details the accounts of the witnesses' experiences…
Two individuals described the sighting as a group of bright lights immersed in rectangular windows. Another two witnesses experienced a similar sighting just ten miles apart, describing the scene above the Klondike Highway as a "cluster of moving stars".
Designing an EXTRATERRESTRIAL coin
Today, The Royal Canadian Mint are eager to bring this experience to coinage and continue their sell-out UFO-themed series. Struck from 1oz of .999 Silver with a stunning Proof finish, you can feel like you are truly a witness to this extraordinary sighting with Neil Hamelin's imaginative design!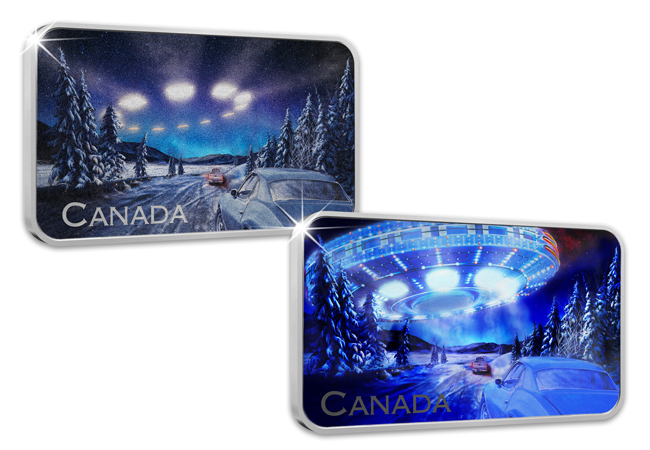 Black Light Technology
Your coin is the first in the series to buck the glow-in-in-the-dark trend and include brand-new black light technology! Housed in official Royal Canadian Mint packaging, a black flashlight will also be included to unlock your coin's true potential.
When this black flashlight is shone onto the already impressive reverse design, it will activate the technology within the coin to reveal an even more colourful reimagining that only you can see! This is the key to unlocking the hidden secrets of the Canadian sky…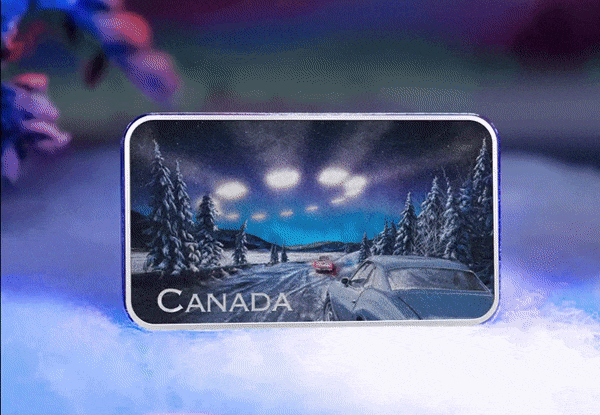 Will the SELL-OUT Series continue? JUST 50 Available
This Yukon Encounter 1oz Silver coin is the fifth in the Royal Canadian Mint's UFO themed series. It follows its counterpart coins inspired by the Montréal Incident, the Clarenville Event and the Falcon Lake Incident.
What's more, considering that all the previous UFO-themed coins had a mintage of 4,000 – 5,000 and ALL SOLD OUT, you can see how our small allocation won't satisfy collector demand…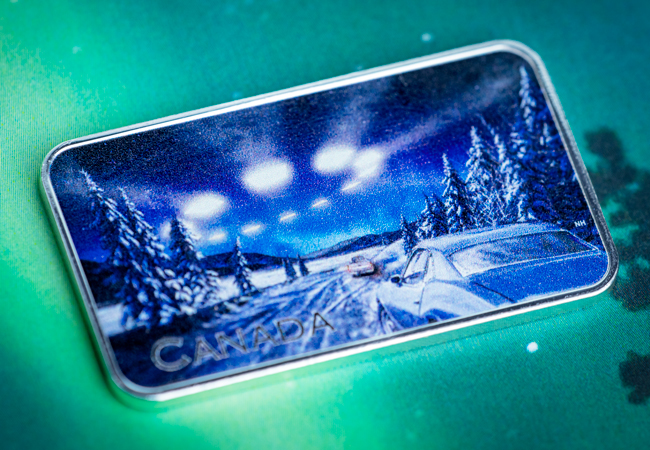 The previous four coins in the series included glow-in-the-dark technology, meaning that this BRAND-NEW black light feature will generate even more collecting buzz!
So, if you want to be just one of 50 Westminster customers to secure this for your collection, click here to see if there's one left >>>