Posts Tagged 'Royal Mail'
Royal Mail have today announced the release of BRAND NEW Elton John stamps, which will mark a tribute to one of the UK's greatest music legends on the 50th anniversary of his first album, Empty Sky.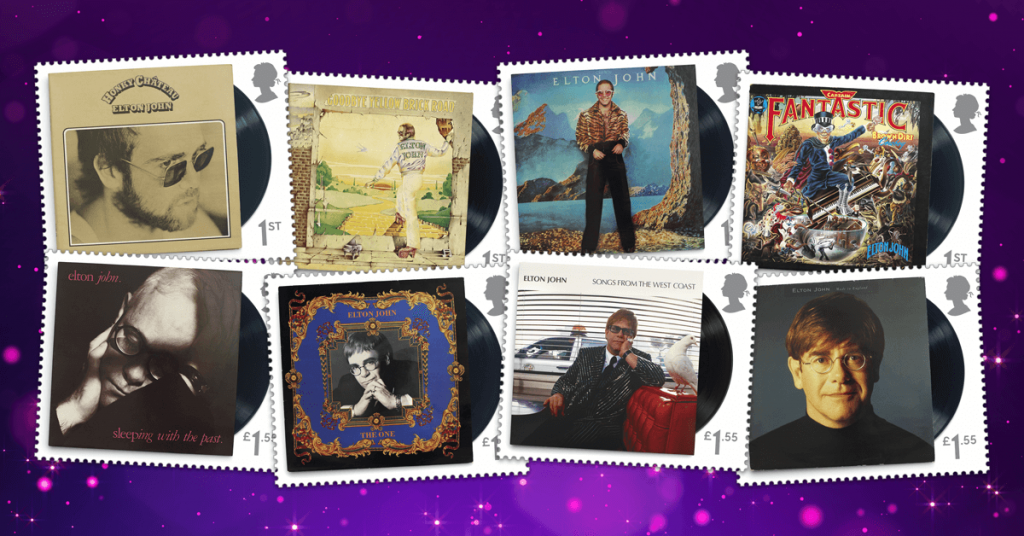 The 'Music Giants III Elton John' stamps are Royal Mail's third dedicated music artist stamp issue, following from their very successful Pink Floyd and David Bowie releases in 2016 and 2017.
Officially released today, 3 September 2019, the stamps will feature the iconic album covers and live performances from 1972 through to his final tour – Farewell Yellow Brick Road – at Madison Square Garden.
This is the first time Elton John has ever featured on UK stamps, and as such these are guaranteed to prove a hit with collectors!
Take a first look at the NEW Royal Mail Elton John Stamps and find out more about each of them below…
---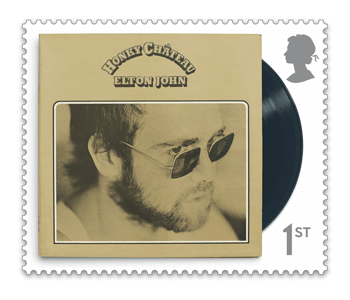 1st – Honky Château: Recorded in the Château d'Hérouville near Paris, Honky Château was Elton John's breakthrough pop album, home to 'Rocket Man' – one of three songs he composed on the morning of the first day of recording.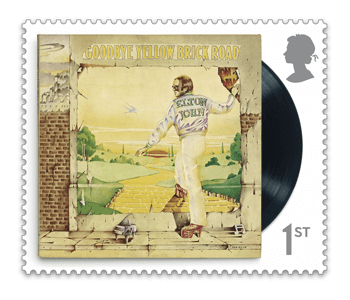 1st – Goodbye Yellow Brick Road: A double album that perhaps represents the artistic pinnacle of Elton's 1970s' career, a teeming, eclectic songwriting masterclass that features 'Candle in The Wind', 'Saturday Night's Alright for Fighting' and 'Bennie and the Jets'.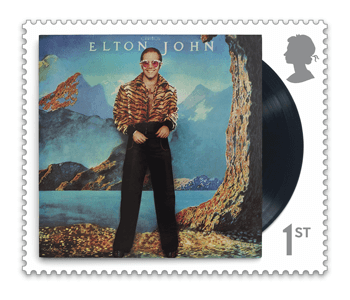 1st – Caribou: His fourth consecutive US number one album, Caribou, is best-known for 'The Bitch Is Back' and the epic 'Don't Let the Sun Go Down on Me', but its most striking moment might be 'Ticking', the eerie saga of an armed siege in a bar.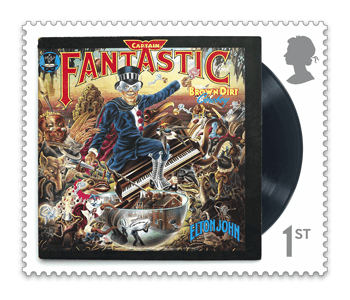 1st – Captain Fantastic and The Brown Dirt Cowboy: A concept album on which lyricist Bernie Taupin recounts the early days of his and Elton's career, complete with a vivid depiction of Elton's 1968 suicide attempt, 'Someone Saved My Life Tonight'.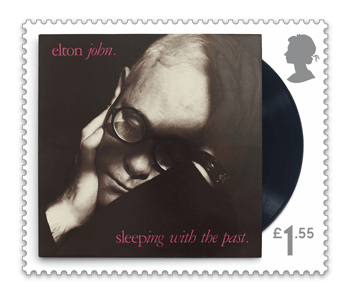 £1.55 – Sleeping with The Past: The last album Elton John made before going into rehab was intended as a homage to the soul and R 'n' B music that had inspired him in the 1960s: in 'Sacrifice', it produced his first UK solo number one single.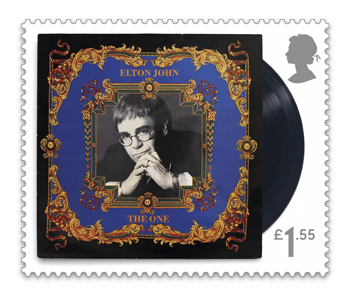 £1.55 – The One: The cover designed by Gianni Versace, its lyrics haunted by the unfolding AIDS crisis and Elton's battle with drug addiction, The One re-established the now clean and sober Elton John.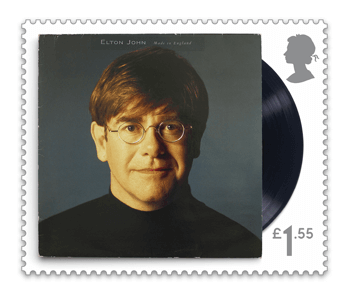 £1.55 – Made in England: Largely recorded live in the studio, Made in England's upbeat title track – a hit single in 1995 – masks the rest of the album's mature mood, which features reflections on ageing both positive and negative.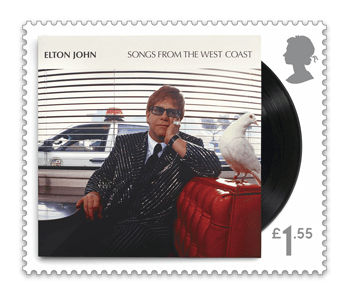 £1.55 – Songs from The West Coast: "Going backwards to go forwards", as Elton put it, Songs from The West Coast returned to the warm sound of his early 1970s' albums and offered his and Taupin's strongest collection of songs in years. A latter-day triumph.
---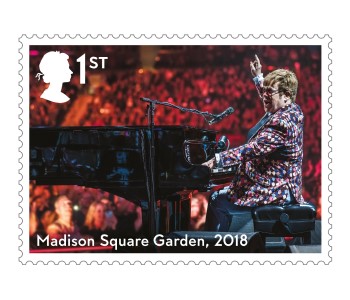 1st – Madison Square Garden, 2018: Farewell Yellow Brick Road is an ongoing tour that began in Allentown, Pennsylvania on 8 September 2018. It is intended to be John's final tour and will consist of more than 300 concerts worldwide, over three years.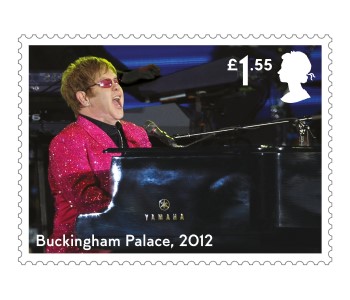 1st – Buckingham Palace, 2012: On 4 June 2012 Elton John performed at the Queen Elizabeth II Diamond Jubilee Concert at Buckingham Palace. His setlist included "Your Song", "Crocodile Rock" and "I'm Still Standing"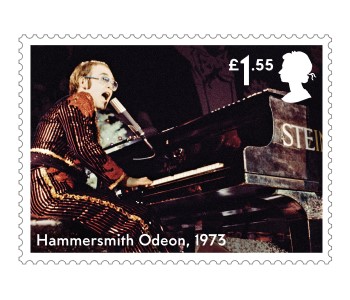 £1.55 – Hammersmith Odeon, 1973: Live in concert at West London's Hammersmith Odeon in December 1973, Elton's "Christmas Party" received national coverage on BBC radio in the UK.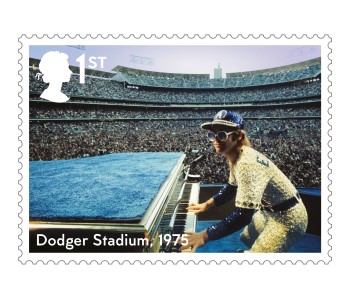 £1.55 – Dodger Stadium, 1975: The "West of the Rockies Tour" was a North American concert tour in support of his 10th studio album "Rock of the Westies". The tour included a total of 17 shows across the United States and Canada.
---
If you're interested…
You can now own the complete set of eight new Elton John stamps and official Miniature Sheet together on an exclusive limited edition FRAMED presentation. Professionally mounted and ready-to-hang, just 995 will EVER be issued. Click here for more information >>>
Revealed for the first time today, Royal Mail are set to release 15 new Harry Potter stamps, to celebrate the global-success of the hit film series, filmed in the UK, and featuring a star studded cast brimming with home-grown talent.
Scheduled for release on 16 October 2018, the new stamps feature some of the most popular characters including Harry, Hermione, Ron, Ginny and Neville Longbottom, and five Hogwarts professors contained on a Special Miniature Sheet. Also appearing on the stamps are portkeys and the most iconic modes of transport – the Hogwarts Express, Hagrid's bike, the Knight Bus and the Triwizard Cup.
Some Special Features on the stamps include the official Harry Potter font denoting the '1st' Class service. There's also a little extra magic and intrigue to both the stamps and the Miniature Sheet which can be seen under UV light…
Here's your first look at the new stamps alongside a bit of info about each one…

Hermione Granger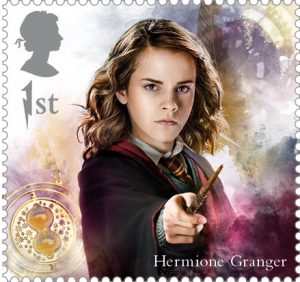 Hermione is considered by many at Hogwarts to be the brightest witch of her age. On her many adventures with Harry and Ron, it is often thanks to Hermione's educated mind, grasp of logic and quick thinking that the trio safely escapes.


Hogwarts Express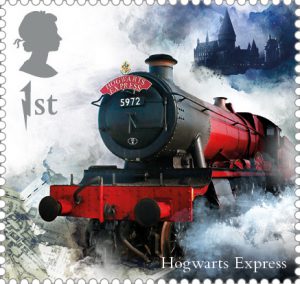 The Hogwarts Express train is used by pupils of Hogwarts School of Witchcraft and Wizardry. The steam train runs between King's Cross station in London and the village of Hogsmeade, from where the children reach Hogwarts by boat. Access to the train by wizards and witches can only be gained by running at speed through a brick wall to Platform Nine and Three-Quarters.


Harry Potter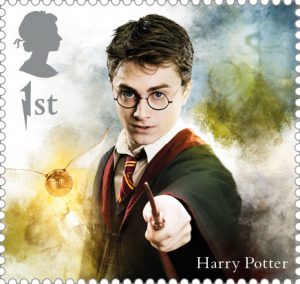 On his 11th birthday, Harry Potter learns that he has been accepted to Hogwarts School of Witchcraft and Wizardry. Harry and his friends, Ron and Hermione, brave the challenges of school life while facing the increasing threat of the dark forces led by Lord Voldemort. As Voldemort returns to power, Harry realises that only he can stop the Dark Lord.


Flying Ford Anglia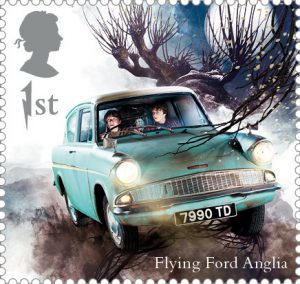 In Harry Potter and the Chamber of Secrets, the Weasley twins and Ron 'borrow' the car to rescue Harry through his bedroom window in the Dursleys' house. Later on, having missed the Hogwarts Express, Harry and Ron take the car on a precarious journey to Hogwarts.


Ron Weasley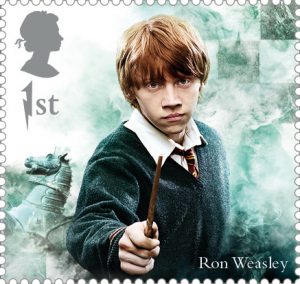 From the moment they meet on the Hogwarts Express train, Ron becomes Harry's best friend. Ron supports Harry on all of his risky adventures – often at the wheel of the Flying Ford Anglia – even when it means facing his worst fear: spiders.


Hagrid's Motorbike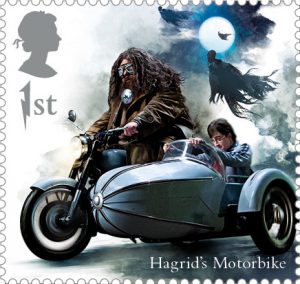 Riding a flying motorbike formerly owned by Sirius Black, Hagrid and Harry endure a hazardous journey while being pursued by Lord Voldemort and several Death Eaters in Harry Potter and the Deathly Hallows – Part 1.


Ginny Weasley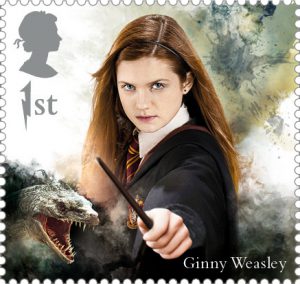 Younger sister of Ron Weasley, Ginny spends much of her first year at Hogwarts writing in Tom Riddle's diary and unknowingly doing the Dark Lord's bidding. In her fourth year, Ginny joins Dumbledore's Army and eventually makes her feelings for Harry known.


Triwizard Cup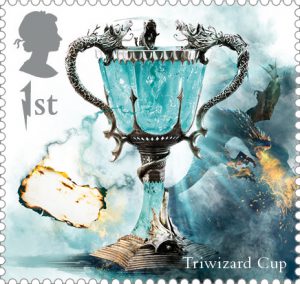 The Triwizard Cup is a trophy awarded to the winner at the end of the third and final task of the Triwizard Tournament. When Harry Potter competes in the Triwizard Tournament, a Death Eater turns the Cup into a Portkey to instantly transport the winner to the graveyard where Lord Voldemort is waiting.


Neville Longbottom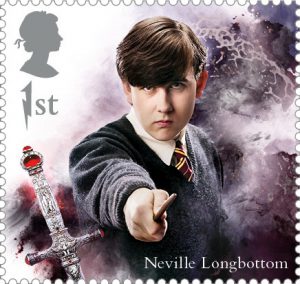 Neville Longbottom is known as a good-natured but accident-prone boy with an aptitude for Herbology. As the Dark Lord rises to power, Neville bravely joins Dumbledore's Army and ultimately plays an integral role in the destruction of Lord Voldemort.


Knight Bus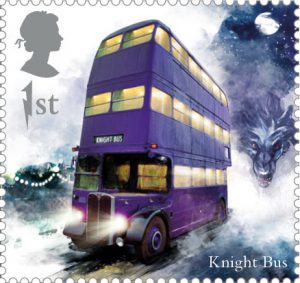 Described by its conductor as "Emergency transport for the stranded witch or wizard", the Knight Bus appears in Harry Potter and the Prisoner of Azkaban. It collects Harry and his trunk from the side of the road after he flees Privet Drive following an altercation with Mr Dursley's sister.


---
If you're interested…
You can reserve all of the new Harry Potter stamps right now on a limited edition Collector Card – professionally framed and ready to hang. Click here for details >>>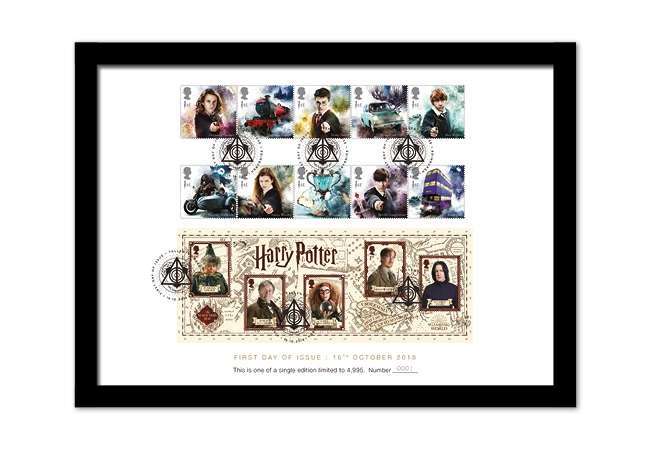 4th May sees the release of Royal Mail's stunning new Songbird stamps. As soon as we heard about the release of the stamps, we discussed who we could work with to create the ultimate presentation for collectors.
It didn't take long for us to unanimously agree that Chris Packham was our man!
Chris is one of today's most highly respected television naturalists presenting BBC's Springwatch, Autumnwatch & Winterwatch. And adding further to his CV, he proudly serves as Vice President of the RSPB.
Shortly after contacting him, we were delighted to hear Chris had agreed to sign 500 framed Songbirds stamp sets for us. Here he is at home signing the first of the collector cards.
Once these arrive back with us, they'll be sent off to Royal Mail to have the stamps specially postmarked with the first day of issue postmark and then returned to us once again to have them professionally framed.
The full set of stamps features the Nightingale, Wren, Blackcap, Cuckoo, Yellowhammer, Great Tit, Goldcrest, Willow Warbler, Song Thrush and Skylark.
---
We're now taking pre-orders for the special Chris Packham Signed Edition. Just 500 will be made featuring all the Songbirds stamps on a Framed Collector Card, postmarked with their first day of issue…
So if you want one, click here for details before they sell out.