Posts Tagged 'new uk coin announcement'
***UPDATE***
Following the Royal Proclamations on the 8th November 2019, The Royal Mint have now confirmed there will be a Music Legends coin series!
This is exciting news for music fans and collectors alike. It's safe to assume stage legends Queen will be part of this series, but who else would you like to see on a Music Legends coin?
Let us know in the comments below and sign up for updates at the bottom of the blog!
By signing up we'll make sure you're the first know any updates about these new coins, including when they're being launched. So what are you waiting for?
---
Royal Proclamations issued on 8th November 2019 confirm that two icons of British culture will be honoured next year on UK coins – rock legends of the stage, Queen, and spy of the silver screen, James Bond.
It is unknown yet exactly when we will be able to snap up these new issues, but we do know the coins will be 2020 dated so we will be on the lookout from the New Year…
"I won't be a rock star. I will be a legend" – Freddie Mercury
And legends they did become. It's safe to say renowned rock band Queen have been inspiring millions across the globe since they exploded on to the British music scene in 1970 – you'd be hard-pressed to find someone who doesn't recognise the opening rift of Another One Bites the Dust.
Known for hits such as We Will Rock You, Bohemian Rhapsody and Don't Stop Me Now, Queen's pioneering, creative and alternative approaches to music making proved to the world that music has no bounds.
Their status as icons in the British music industry was sealed in 1990 when they received the Brit Award for Outstanding Contribution to British Music. Following this they were then inducted into the Rock and Roll Hall of Fame in 2001 and in 2018 were presented with the Grammy Lifetime Achievement Award.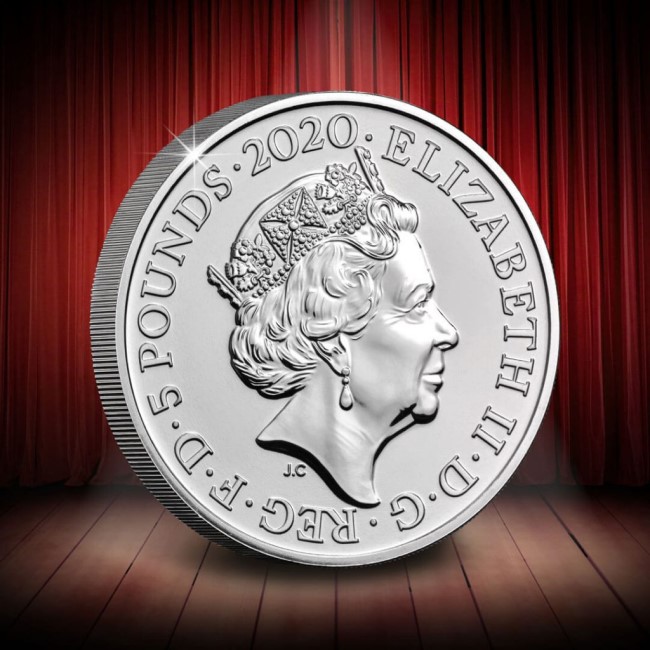 And now, their lasting legacy is going to be captured on a commemorative UK coin – the first band to ever feature on a UK coin!
The Royal Proclamation confirms there will be various specifications available, including a £5 base metal coin and a variety of precious metal versions. All coins will bear a design depicting a keyboard, drum, bass and electric guitar accompanied by a microphone and the inscription "QUEEN". What's more, a special two pound denomination silver coin will feature the edge inscription "MERCURY · MAY · TAYLOR · DEACON ·"
Bond, James Bond
Created by Ian Fleming in 1953, James Bond – or better known by his MI6 codename 007 – will be returning in the hotly-anticipated 25th Bond film that was revealed recently to be called No Time To Die.
The Bond franchise is the longest running film series of all time, grossing nearly $7 billion to date for its production company, Eon. Overall it has grown to become the fourth-highest-grossing film series ever, and has amassed five Academy Awards along the way too.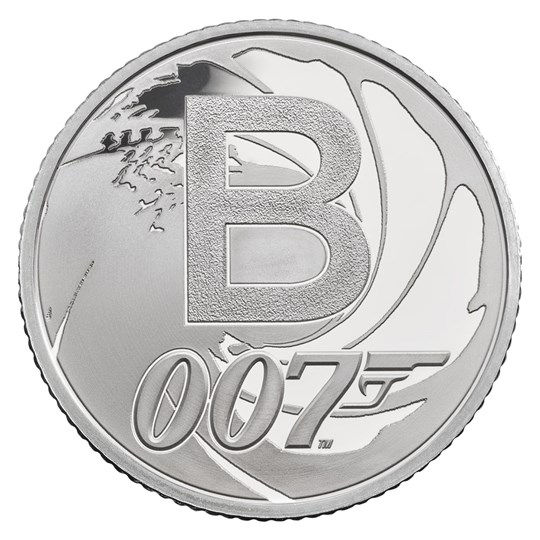 The secret agent has been portrayed by seven actors, and is perhaps best known for his suave manner, his penchant for martinis (shaken, not stirred) and the gadgets and cars supplied by Q branch.
Speaking of cars, the Royal Proclamation confirms the design of the Bond coin will feature the 007 logo and a depiction of his car – fingers crossed for a classic Aston Martin!
It also looks like this commemorative Bond coin will be issued in a variety of precious metal specifications. The smallest denomination will be a ten pound silver coin, with an impressive diameter of 65mm to truly appreciate what is sure to be a spectacular design.
---
Register your interest
Both Queen and Bond have an unrivalled cult following with leagues of fans worldwide. So, I expect these new commemorative issues to be amongst the most anticipated new issues in 2020, and as such will be in high demand!
If you want to be kept up to date and be the first to know when these coins are available then simply register your interest below and we'll email you as soon as we have more information.
The Royal Mint has just announced a new Prince Philip Coin that will pay tribute to the Duke of Edinburgh and his record-breaking 70 years of service to Her Majesty the Queen and the United Kingdom.
The Prince of Wales will be striking the very first of these coins on Tuesday 11th July. The reverse of the coin will bear an image of his Father, Prince Philip and the obverse is to feature his mother, The Queen.
The coins will be available in Gold Proof, Silver and Brilliant Uncirculated Base Metal. They will be available to order from 7th August.
If you're interested you can sign up below for more information as soon as it becomes available.
Last UK Prince Philip Coin is one the UK's scarcest £5 Coins
Prince Philip was last celebrated on a UK coin six years ago for his 90th birthday. With a mintage of just 4,599 it was, at the time, the most limited Silver Proof £5 ever issued.
It is now highly sought-after by collectors and, arguably, one of the most collectable £5 coins ever released by The Royal Mint.