** INCLUDES TWO PLATINUM JUBILEE COMMEMORATIVES **
Each year, The Royal Mint marks important British anniversaries, events or accomplishments on our coins and today we're delighted to reveal the UK's new coin designs for 2022.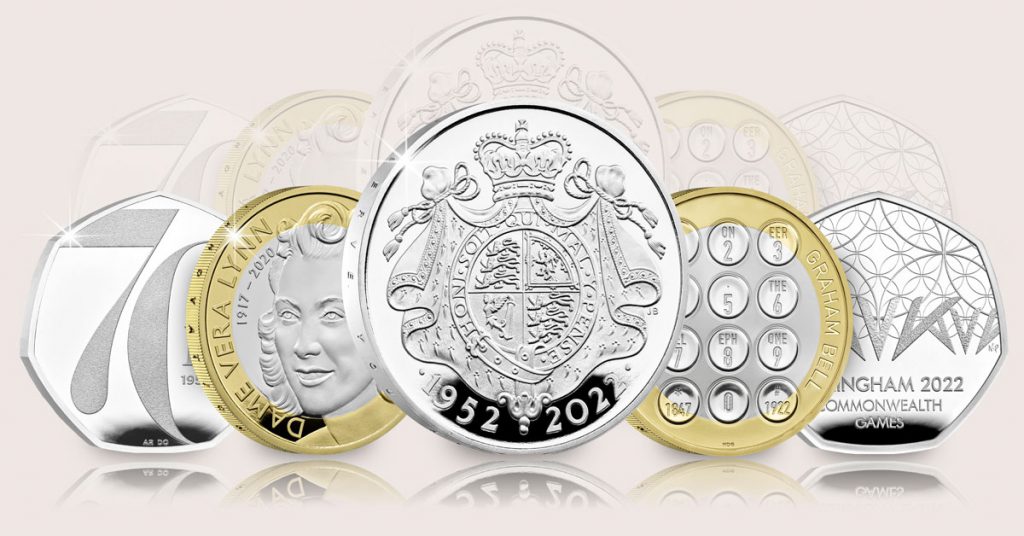 This year's collection includes TWO special tributes to Her Majesty Queen Elizabeth II as she marks her Platinum Jubilee in 2022 – including the UK's FIRST EVER Royal 50p.
And we can also announce that this year's Annual Coin Set will be released on 4th January 2022 at 9am and the Platinum Jubilee coin issues will be released individually on 6th January 2022.

While you wait, scroll down to take a closer look at each design. We're sure you'll agree 2022 is set to be another significant year for coin collectors, with some exceptional designs
The Platinum Jubilee 50p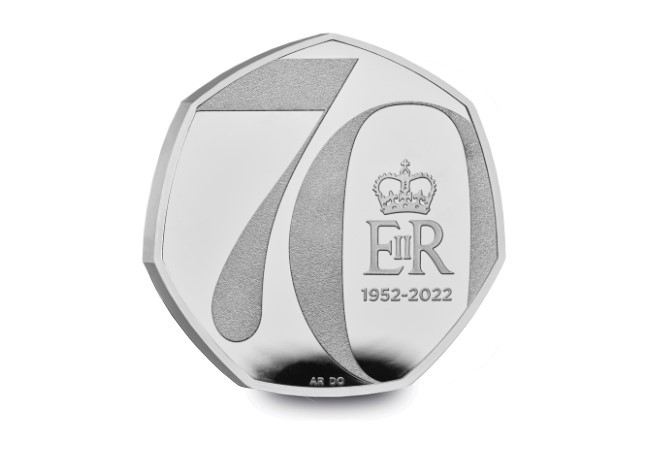 This is the UK's first ever Royal 50p! What's more we can announce today that it will be released individually on 6th January 2022.
Commonwealth Games 50p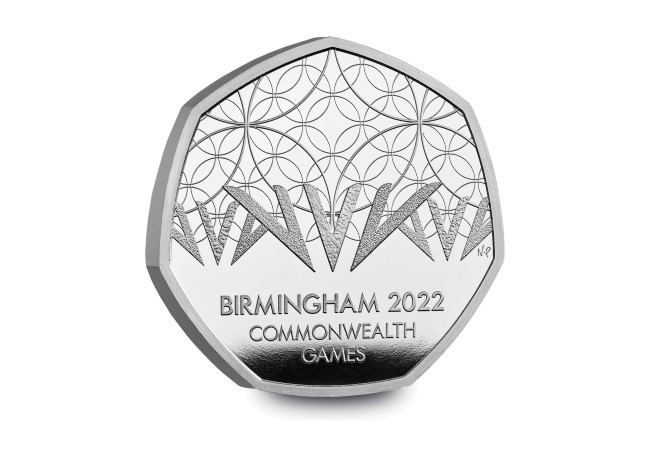 This 50p commemorates the 22nd Commonwealth Games which will be held in Birmingham on 28th July 2022.
Alexander Graham Bell £2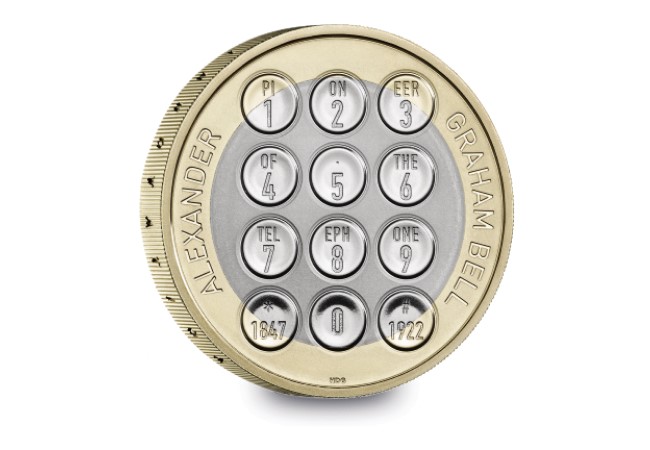 This £2 coin marks 100 years since the passing of the Scottish-born inventor, scientist, and engineer who invented the first telephone.
The Dame Vera Lynn £2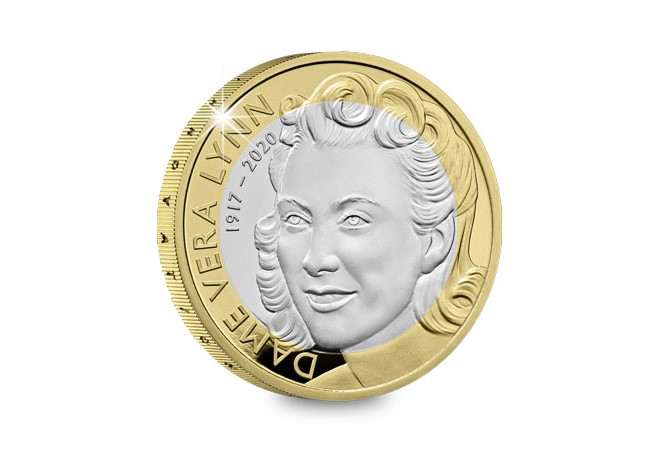 This £2 coin celebrates the iconic wartime singer, famed for boosting morale and supporting British troops during the Second World War.
Platinum Jubilee £5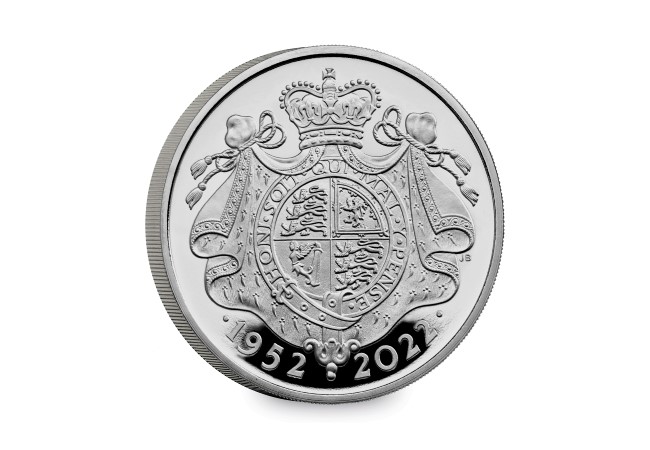 This £5 coin commemorates 70 years of Her Majesty the Queen's reign and will also be released individually on 6th January 2022.
---
To secure the Platinum Jubilee coins, make sure to visit our website on 6th January 2022.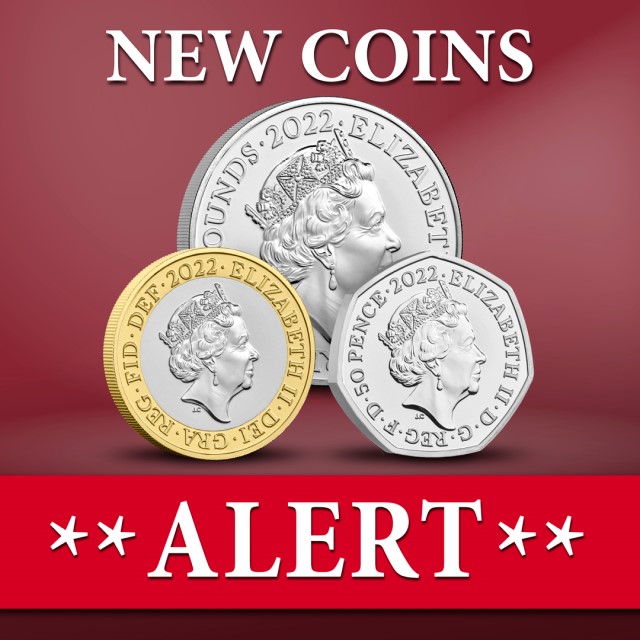 We've just had word of some exciting new coin releases for 2022!
The Royal Proclamation from 15th December 2021 has confirmed a number of new coins for 2022.
Here's what we know so far, and how you can sign up to be the first to add them to your collection!
New 50p to mark 100 years of the BBC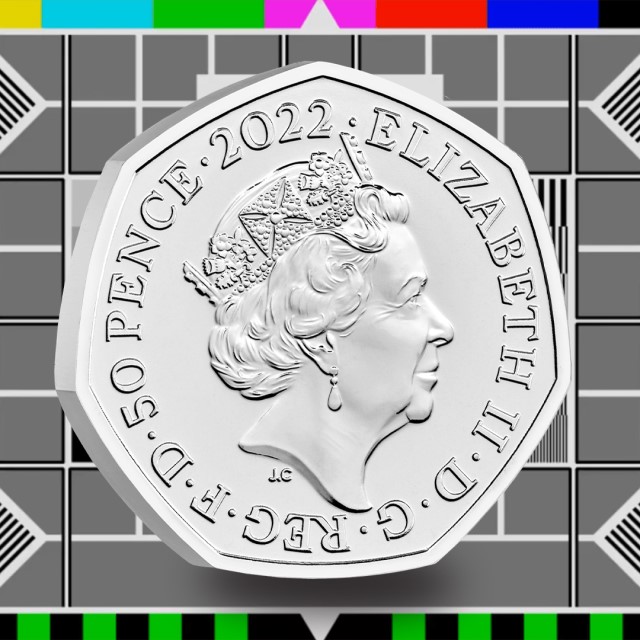 From covering breaking news stories, Children in Need and sporting events, to Strictly Come Dancing, period dramas, and even the Queen's Christmas Speech, the BBC is a favorite across the nation.
As the BBC marks 100 years next year, The Royal Mint will be releasing a special 50p coin to mark this milestone moment!
50th Anniversary of Pride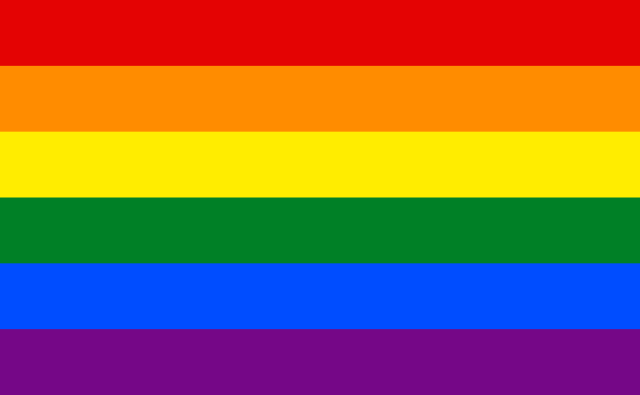 To mark the 50th anniversary since the first Pride event in 1972, a 50p will be released in commemoration. Excitingly, elements of the pride flag will feature on the reverse alongside the inscription "PRIDE PROTEST VISIBILITY UNITY EQUALITY".
Commemorating the life on Alan Turing
Famous for cracking the German WWII Enigma machine, and laying the foundations for the early computers, Alan Turing will be featuring on a UK 50p next year. Commemorating the achievements throughout his life, the reverse will feature a depiction of Turing against a background of letters.
Whilst the design is currently TOP SECRET, we'll bring you more information as soon as we have it.
Time to revisit the Hundred Acre Wood!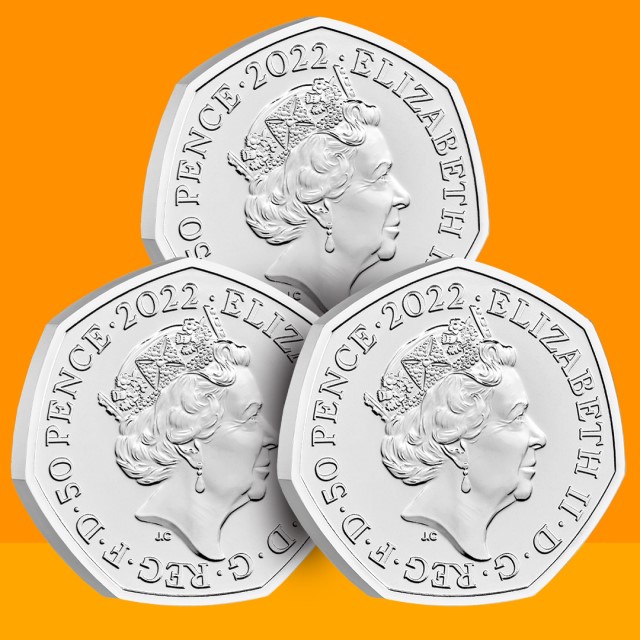 It has also been announced that the Royal Mint will be returning to the Hundred Acre Wood in 2022 with the final part in the Winnie the Pooh coin series.
Three new 50p coins will be released and this time Kanga and Roo, and Eyeore will be joining Winnie the Pooh and friends on our UK coins.
The designs for all three coins are currently under embargo, but given the popularity of the previous 6 coins, these next three coins are sure to be a hit with collectors!
Duke of Cambridge £5 Coin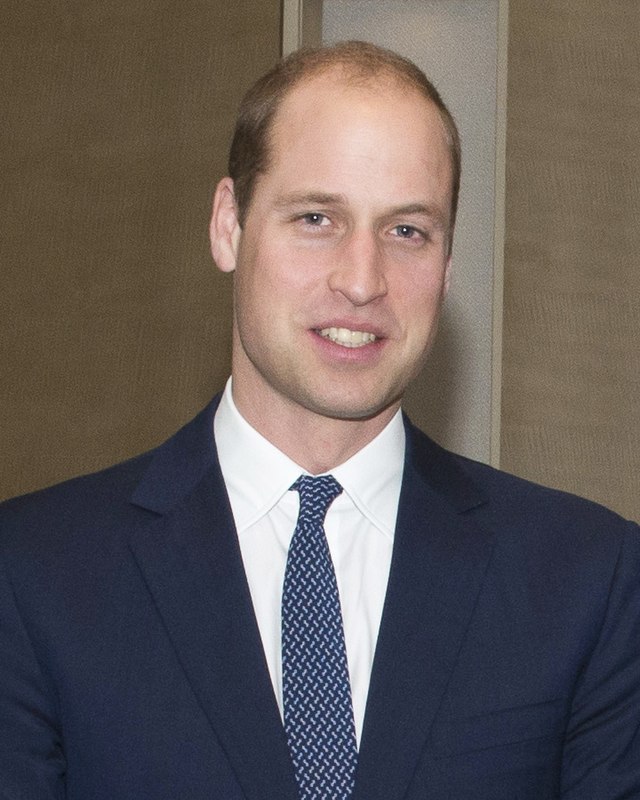 A new Royal £5 will be issued commemorating the Duke of Cambridge. The reverse will feature a portrait of the Duke of Cambridge, accompanied by his cypher and his age – presumably in celebration of his 40th Birthday next year
Peter Rabbit £5
A new Peter Rabbit £5 will be released, with a depiction of the lovable Rabbit to mark 120 years since the release of the Children's tale.
£2 Coin series
It's also been confirmed that a series of £2 coins will be reissued next year, in celebration of the 25th Anniversary of the £2 coins. It's set to see the likes of Charles Darwin, the Centenary of WWI £2 series, Mary Shelley, and the 75th Anniversary of D-Day return to our coins next year.
---
And, to make sure you don't miss out on adding these coins to your collection as soon as they are released, you can sign up to the UK Official BU Pack Subscription Service below.
The UK Official BU Pack Subscription Service
Don't miss your chance to get ahead of the crowd on launch day and be one of the very first collectors to be sent the latest UK New Issue coins, guaranteed at The Royal Mint issue price on launch day!
Find out more and sign up by clicking here: https://www.westminstercollection.com/lp2021/official-uk-coin-pack-subscription.aspx
In my latest video I take a closer look at the MUST HAVE Charles Dickens £2 coin collection and tell you EVERYTHING you need to know!
It really has got the collecting community talking, making this a video you NEED to see…
---
If you're interested…

Click here to add these MUST HAVE coins to your collection >>