Posts Tagged 'Royal Family'
There's no doubt that Her Majesty's Platinum Jubilee is going to be the most collectable Royal theme for many years to come…
And today, a BRAND NEW range of Precious Metal 50p coins have been released to mark this once in a lifetime event.
With tiny edition limits across the range, collectors will be rushing to secure these brand new issues. With the standout being the WORLD'S FIRST Double Diameter Gold Proof 1oz 50p Coin!
Never before have collectors seen this, which is why this issue is sure to be in extremely high demand…
Just watch the video below to find out everything you need to know about these brand new releases…
---
If you're interested…

Click here to view the full range of Platinum Jubilee Precious Metal 50ps >>
It's hard to believe that almost 25 years ago the nation lost its People's Princess. Diana, Princess of Wales, was famously known for her compassion and commitment to good causes. Many of her patronages included children's and cancer charities, and her work advocating for mental health and HIV became world famous.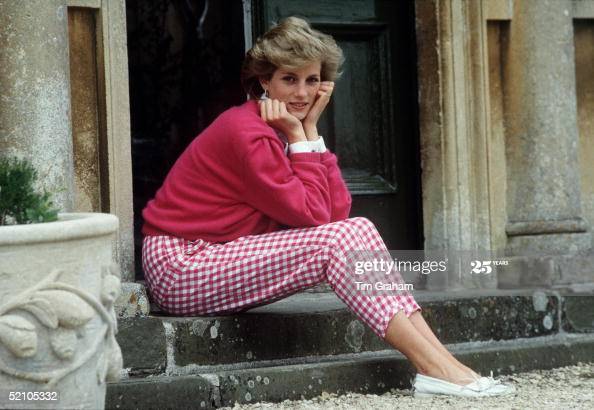 Diana's ability to touch the hearts of everyone is remembered by millions around the world. Today, Thursday 1st July 2021, on what would have been Princess Diana's 60th Birthday a special statue is due to be unveiled.
And it's causing quite the excitement in the collecting community…
Commissioned by both the Princes
In 2017, Princes William and Harry announced they were commissioning a statue for their late mother to 'help all those who visit Kensington Palace to reflect on their mother's life and legacy…and recognise their mother's positive impact' [1].
Both Princes have signed off and approved the design together.
Placed in Diana's favourite spot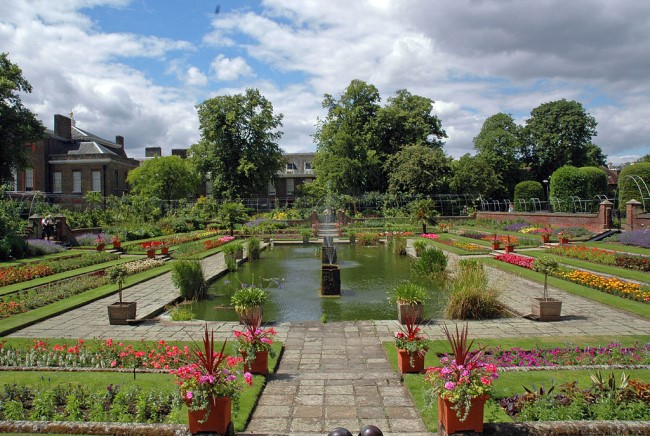 The statue will be unveiled in the Sunken Garden at Kensington Palace, which is said to have been Diana's favourite spot. In fact, in 2017 for the 20th anniversary of her death, the garden was transformed into a beautiful tribute to her. Featuring displays of forget-me-nots, white lilies, white roses, tulips, and Cosmo daisies. The white and cream hues were a nod to Diana's love for lighter shades.
And importantly for collectors
The statue itself has been designed by Ian Rank-Broadley FRBS, who has a glittering history of commissioned work for The Royal Mint. Most notably are his portrait design of Queen Elizabeth II featured on all UK coins between 1998 and 2015, and the recent UK Prince Philip memorial coin. His work has also featured on many medals and commemorative coins, including the UK 2012 Diamond Jubilee £5 Coin, the 2002 Golden Jubilee Crown, and the Queen Mother Centenary Crown.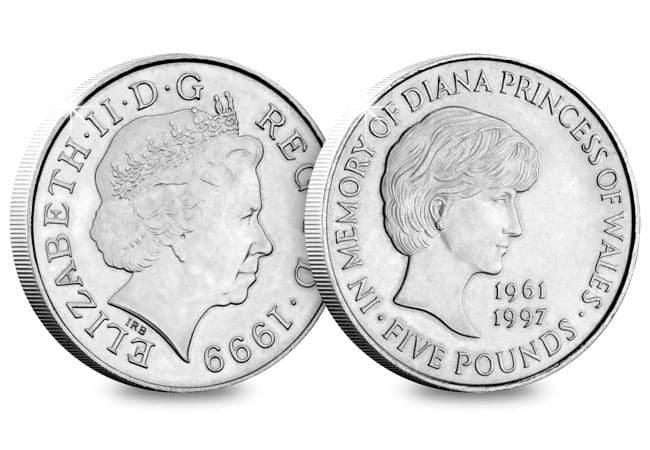 With such an established career, it's safe to say that many collectors are excited to see the result of Rank-Broadley's latest work for this special statue.
And as this year marks what would have been Diana's 60th birthday, alongside the new statue unveiling multiple commemoratives have been issued to pay tribute to the People's Princess. If you'd like to pay tribute to the late Princess, you can see the full range available by clicking here.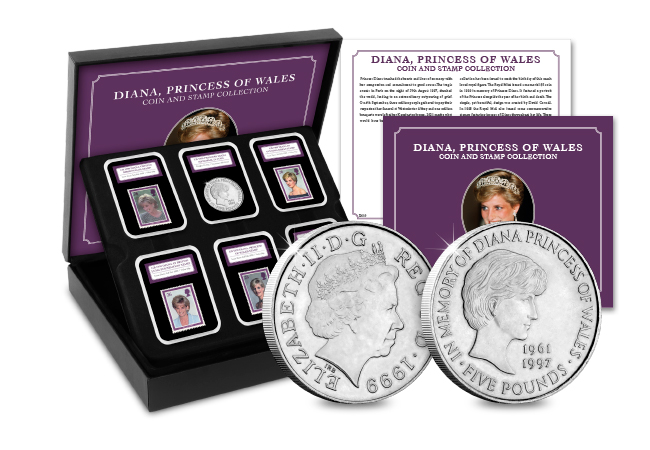 ---
If you're interested:
You can pay tribute to Princess Diana with a limited edition 60th Birthday Frame – hand stamped on the 1st July 2021 on what would have been Diana's birthday. Just 495 collectors can own one, so you'll need to act today to secure yours. Click here to find out more >>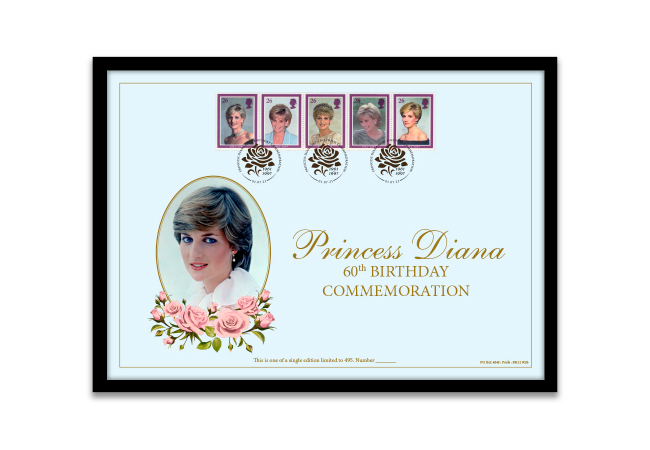 ---
References
[1] https://www.dw.com/en/princess-diana-statue-to-be-unveiled/a-58017359
Happy Birthday to Her Majesty!
This year, Queen Elizabeth II celebrates her 95th birthday. A remarkable milestone for the record breaking monarch and a moment that is crucial to our country's history. Her reign alone has seen the transformation of the Commonwealth, our entry into and exit from the European Union, the invention of the internet, and 14 prime ministers! As the Queen's 95th birthday approaches, not only has she become the first monarch to reach a Sapphire Jubilee, but she is also the first to reach this milestone age.
Many historic commemoratives have been issued to mark these important moments, and these have become must-haves for collectors. With the Queen's next milestone birthday approaching, the demand for these commemoratives is rising and they're becoming harder to source, especially those more historic issues…
The Coronation Crown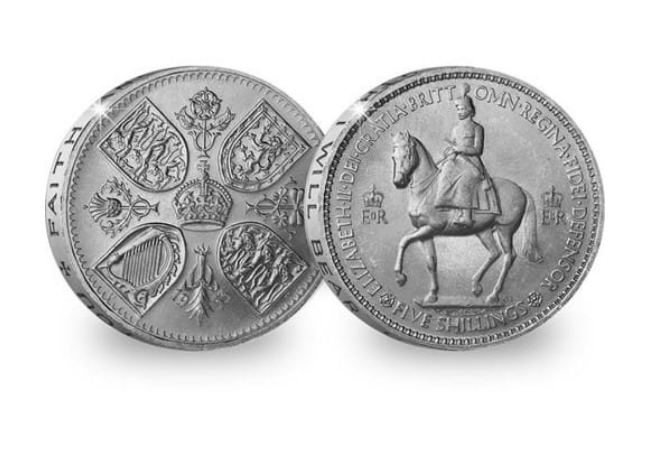 The most famous historic commemorative in the collecting world has got to be the UK Coronation Crown. Issued in 1953, the year of the Queen's coronation, this Crown coin represents the beginning of a long and prosperous reign for the Queen. It features a special effigy of the Queen on horseback, a fitting tribute to the young Queen's love of horses. At almost 70 years old, this coin has become a staple for Royal and Historic collectors as it marks one of the most important years of the Queen's life.
The 1953 Coronation Stamps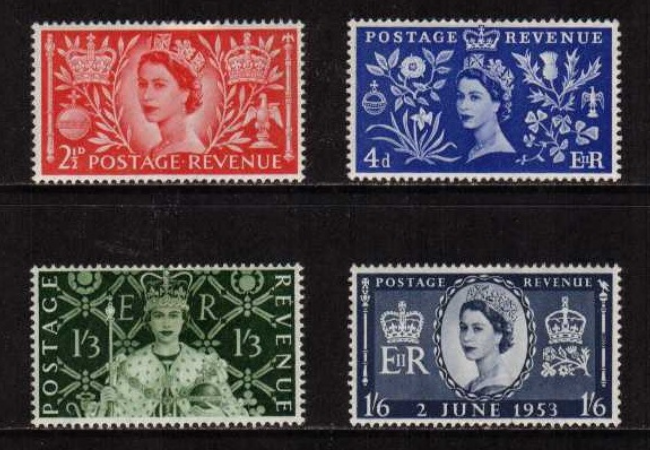 Alongside the Coronation Crown, four commemorative one-year-only stamps were also issued with a special design specifically for the coronation. At 68 years old, these stamps are extremely hard to source in good condition. They are popular with collectors around the world, particularly the Yellow-Green 1/3 stamp, which shows the Queen in her Coronation gown and crown.
The Longest Reigning Monarch Issues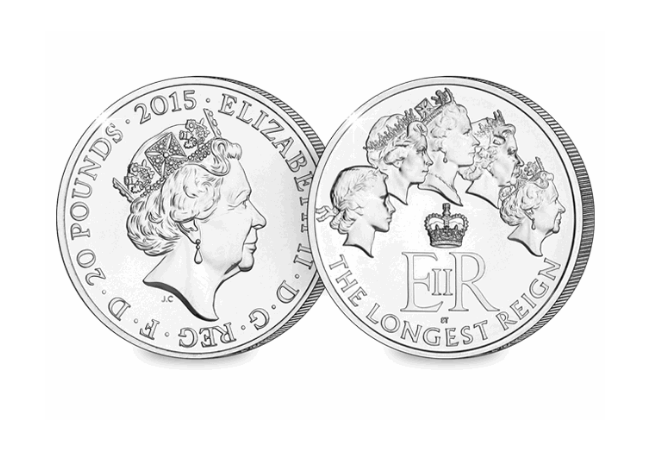 In 2015, the Queen became the longest reigning monarch, as she passed Queen Victoria's record, marking an important moment in history. The Royal Mint issued a remarkable £20 Silver Coin, which included five portraits of Queen Elizabeth II on the reverse creating a timeline effect of the Queen's historic reign.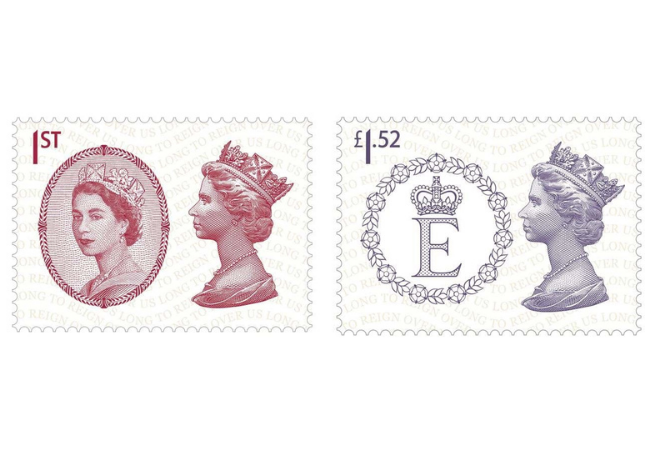 Alongside this the Royal Mail also issued special one-year-only commemorative stamps to celebrate this important moment, including a special purple 1st class definitive stamp.
The Sapphire Jubilee Gold £5 Coin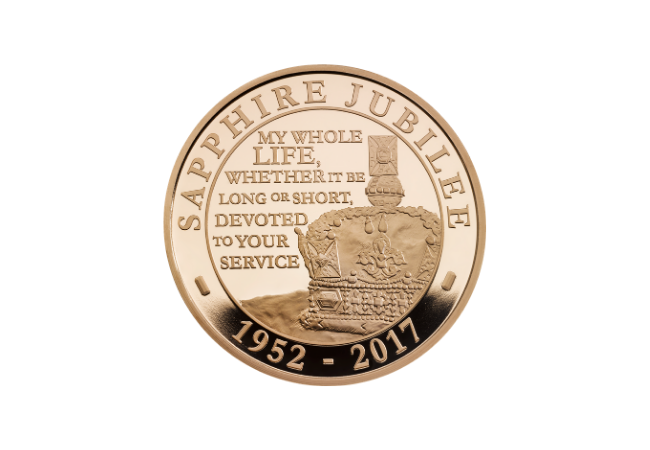 The Royal Mint has issued several remarkable commemoratives to celebrate the Queen's life and service, but the 2017 Sapphire Jubilee Gold £5 coin stands out above the rest. Struck for the 65th year of the Queen's reign, the design includes a quote from the Queen's 21st Birthday Speech "My whole life, whether it be long or short, devoted to your service", represents the Queen's lifelong dedication to serving the country. Less than 650 of these coins were ever issued and it has become one of the most sought-after Gold £5 coins ever…
The Queen's 95th Birthday £5 Coin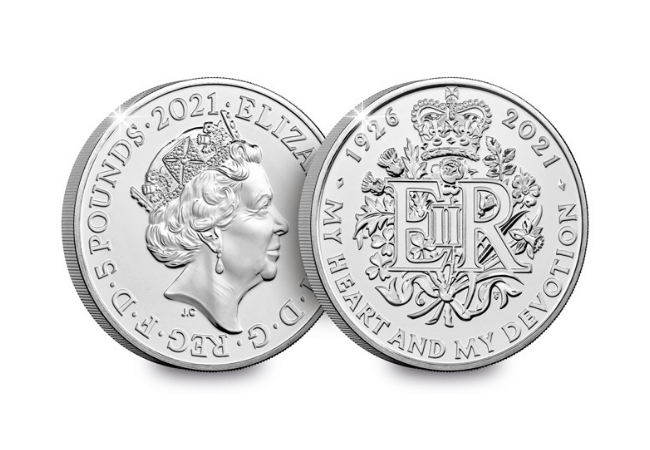 Potentially the most important £5 ever issued is the UK 2021 95th Birthday £5. It holds multiple tributes to her Majesty's long life, including the year of her birth – 1926. The coin also features the inscription "My Heart and My Devotion" in reference to the promise made in her first ever televised speech on Christmas Day in 1957.
As the Queen reaches her birthday this year, demand for this issue has already proven to be incredibly high with collectors. This coin is set to be a long lasting symbol of the Queen's longevity, and one that collectors won't want to miss out on.
So there's our Top 5 commemoratives which celebrate the Queen's legacy, which one is your favourite? Let us know in the comments below!
---
If you're interested: The Queen's 95th Birthday Coin and Stamp Collection!
Own the Queen's 95th Birthday Coin and Stamp collection for JUST £64.99 (+p&p). Including four one-year only historic coronation stamps, the first Crown of the Queen's reign, the BRAND NEW UK 95th Birthday £5 Coin in Brilliant Uncirculated finish, and limited to JUST 295, this set really does have it all…