Posts Tagged 'Platinum Jubilee 50p Design Reveal'
In just 70 days the Queen will be celebrating her Platinum Jubilee. Her Majesty the Queen has confirmed that it will be celebrated with the nation's FIRST EVER Royal 50p coin.
The design has been revealed today, and it certainly is something to look forward to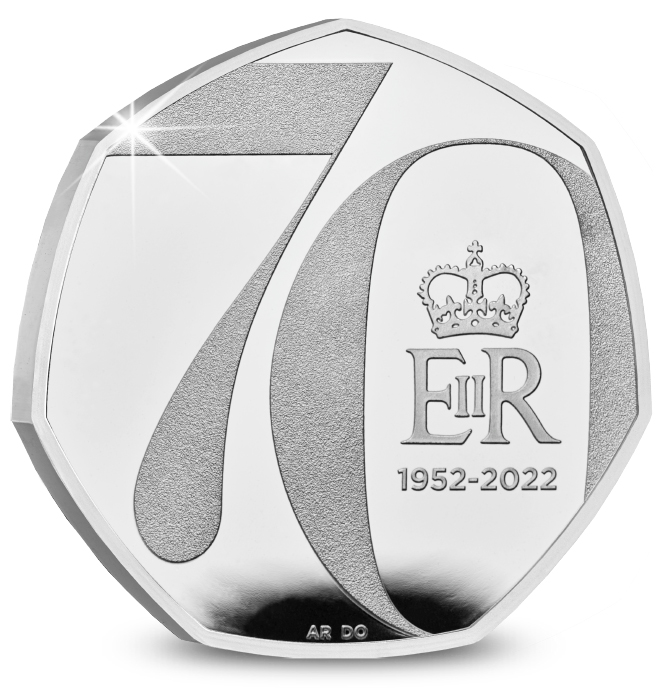 The new design features the all-important number '70', representing the 70 years that the Queen has been our Sovereign.
The Royal Proclamation has confirmed that the nation's FIRST Royal 50p will be issued in a range of specifications (including Platinum, Gold, Silver and of course Cupro-nickel).
We're really hoping that we'll see these 50p coins in circulation, and we're expecting serious collector demand rivalling that seen in 1977 and 2002.
And that's not all!
Intriguing alternative Queen's head design
It has also been confirmed there will be an exciting alternative Queen's Head design.
For now, that design still remains TOP SECRET, but we do know that it's going to portray Her Majesty on horseback, in what appears to be a nod to her original 1953 Coronation Crown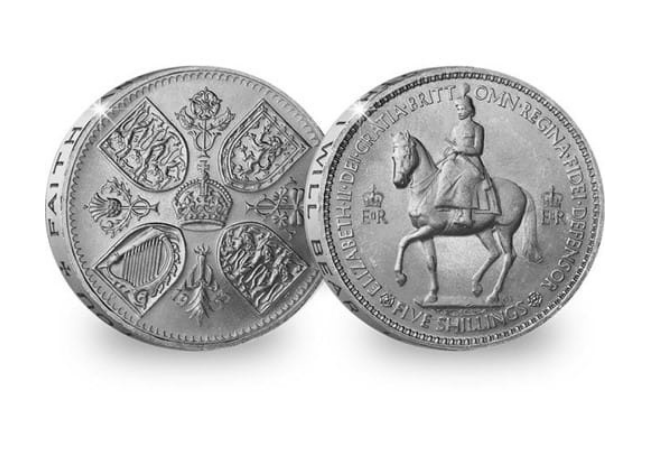 Sign up for PRIORITY ACCESS
As we mentioned, we're expecting serious collector demand as Britain's most popular coin will be used to commemorate this once in a lifetime moment.
The first UK coin released to mark the Platinum Jubilee (The UK 2022 Sovereign) SOLD OUT in UNDER A DAY. We're expecting the next Royal release to go the same way.