Posts Tagged 'coin collection'
The next instalment of the Winnie the Pooh 50p series has arrived, featuring the loveable donkey, Eeyore.​
But, compared to the previous coins in the series, the Eeyore 50p has been given DRASTICALLY reduced edition limits.​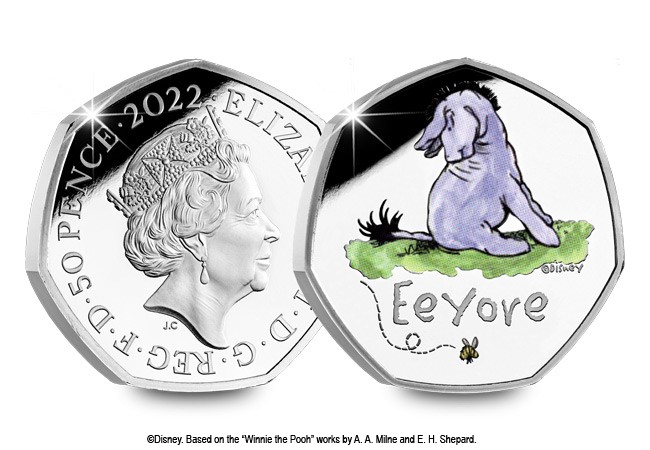 Click here to view the range >>​
Dramatic Edition Limit Cut​
Previous silver coins in the series had edition limits of 18,000. Astonishingly, the Silver Proof Eeyore 50p has an edition limit of JUST 6,000. So thousands are set to miss out. ​
Plus, the Gold Proof Eeyore 50p edition limit has been cut EVEN lower – only 150 will be available. This is over 3 times as tiny as the edition limit of the Tigger Gold Proof!​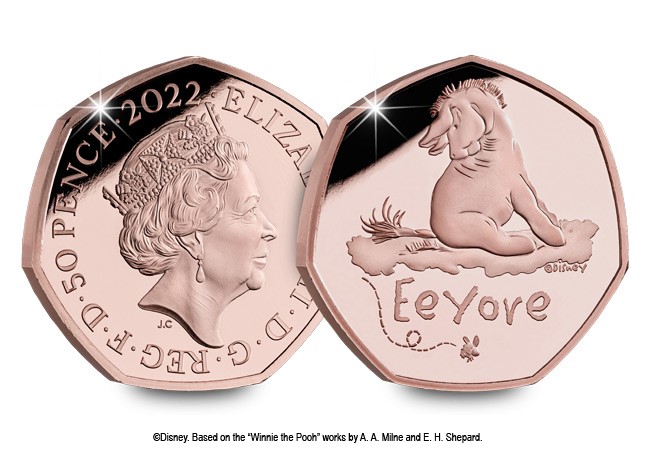 Click here to view the range >>​
Final two coins revealed​
Whilst we can't speculate on the edition limits of the final two Winnie the Pooh coins, we can reveal that Kanga and Roo, and Winnie the Pooh and Friends will appear on the final two coins. They will arrive in the Spring and Summer respectively. ​
When you add the Eeyore Silver Proof 50p to your collection, you will be given the option to join the priority list for the next two coins in the series.
SELL-OUT LIKELY​
Remember, thousands of collectors who purchased the other coins in the series are set to miss out, so it's certainly looking like a sell out is on the way…​
Therefore, if you'd like to secure one for your collection, head to our range here >>​

---
Enter our giveaway for the chance to WIN the Silver Proof Eeyore 50p!

Have you entered our giveaway on YouTube? We're giving one lucky collector the chance of WINNING the 2022 Silver Proof Eeyore 50p for their collection!
International Women's Day provides an opportunity to celebrate women's achievement, raise awareness against bias, and take action for equality.
To mark this annual event, The Royal Mint launched a new Britannia coin, depicting three images of the Allegorical figure.
She is one of Britain's longest-standing and most enduring feminine icons, who first appeared on coins back in the Roman era.
The new design is inspired by Gustav Klimt's classic 1905 painting 'The Three ages of Woman' and features Britannia moving from girlhood to maturity.
The design, created by Italian artist and sculptor Sandra Deiana, the coin sees Britannia appear three times on one coin, a UK first!
However, this isn't the first time we've seen remarkable women commemorated on a UK coin…
2022 UK Platinum Jubilee Coins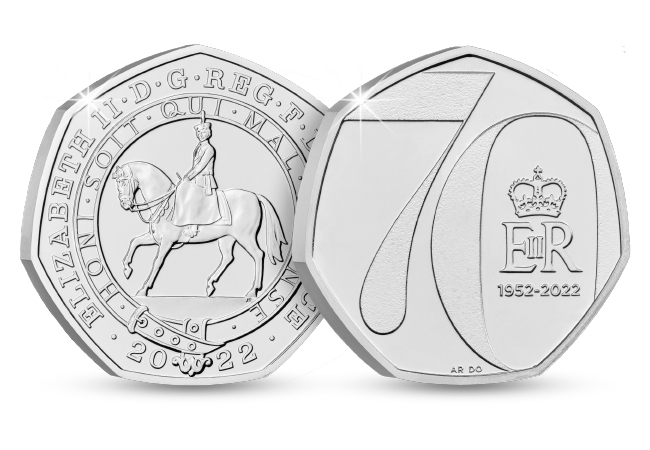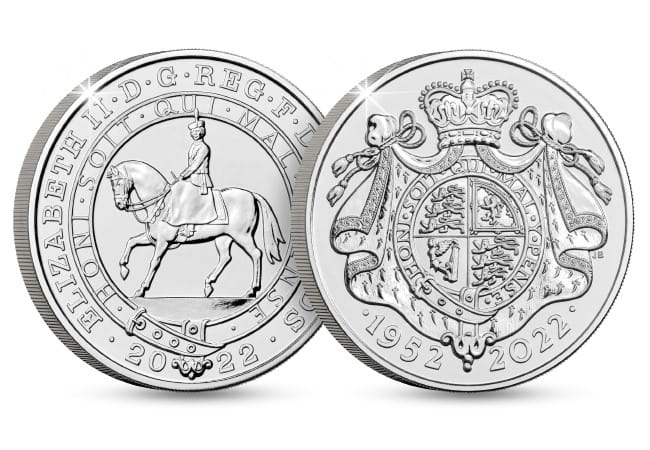 In 2022, to commemorate the Platinum Jubilee of Her Majesty Queen Elizabeth II, The Royal Mint issued TWO new coins.
Platinum Jubilee 50p and £5 have both been designed to reflect the significance of this important anniversary.
The Platinum Jubilee 50p features a reverse design by agency Osborne Ross celebrating the Queen's 70 years of service. But, what's particularly special about this coin is that TWO versions have actually been created…
One includes an obverse design by John Bergdahl featuring the Queen on horseback – reminiscent of Her Majesty's very first Coronation Crown – and the other includes Jody Clark's obverse of the Queen's portrait.
Not only do we see this difference on the new 50p coin, but the obverse design has also been replicated on the Platinum Jubilee £5 coin, along with a reverse design by John Bergdahl featuring the Queen's garter robes.
This coin was so popular that the ENTIRE limited edition range sold-out completely at The Royal Mint within a day.
Browse the Platinum Jubilee coin range on our website by clicking here!
2020 UK Rosalind Franklin 50p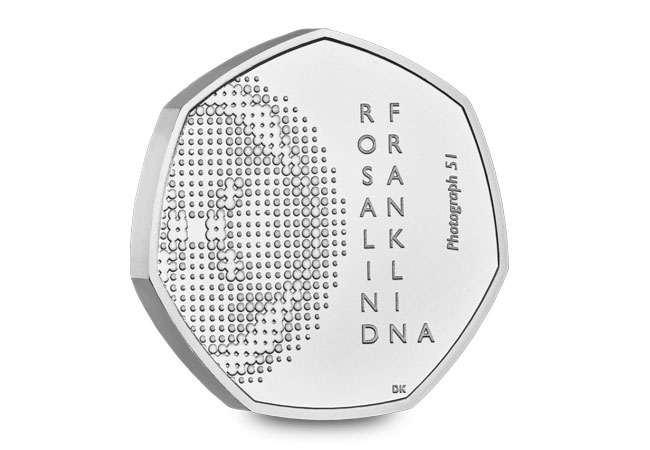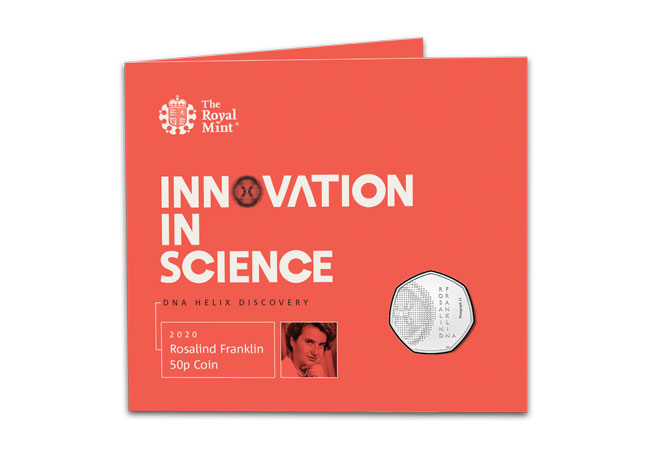 Rosalind Franklin is one of Britain's best scientific minds. Without her ground-breaking research we would not understand the complexities of DNA as we do today.
To mark the 100th anniversary of her birth, and to celebrate her legacy, The Royal Mint authorised for a UK 50p to be issued – the second coin in the Innovation in Science series.
It features a striking design by David Knapton, that puts Rosalind Franklin at the heart of the DNA story.
It depicts the infamous Photograph 51 that led Franklin to her discovery that DNA has a double helix structure – the same picture that was used by Watson and Crick, robbing Franklin of the accolades that were rightly hers.
Browse our Rosalind Franklin coin range here!
2022 Dame Vera Lynn £2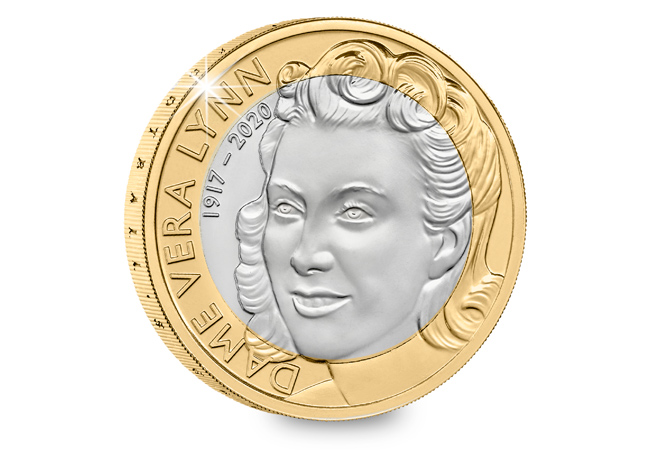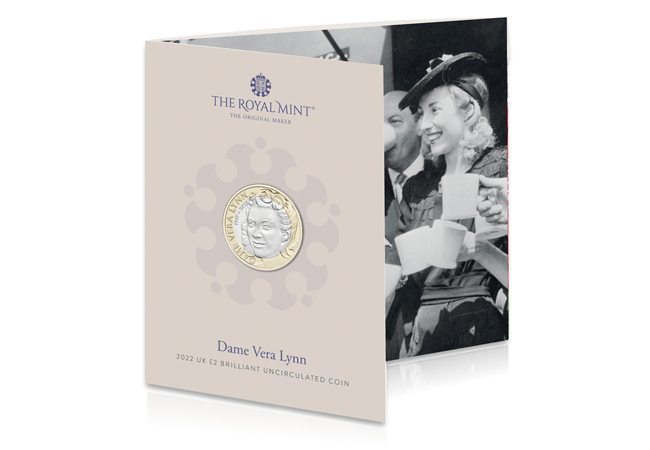 Known for boosting the morale of the troops and the nation throughout the Second World War, Vera Lynn was voted the 'Forces Sweetheart'.
Later after the war, in 1975, she was awarded Dame Commander of the British Empire as recognition for her dedication to charity work.
This stunning £2 BU Pack has been issued by The Royal Mint to celebrate the life and the legacy of Dame Vera Lynn.
As one of Britain's most iconic entertainers, she captured the hearts of thousands as she sang to the nation during a time of turmoil.
To avoid missing out on this 2022 issue commemorating one of Britain's most beloved entertainers and war-time figures, make sure to secure yours now by clicking here.
---
Of course, these are just a handful of UK coins which have been issued to commemorate influential women. Who would you like to see commemorated on a UK coin? Let us know in the comments below!
---
Great Ormond Street Hospital (GOSH) is celebrating its 170th anniversary in 2022, marking almost two centuries of transforming the lives of seriously ill children.
And as part of our campaign to raise £30,000 in 30 days for Great Ormond Street Hospital Children's Charity (GOSH Charity) we're looking back at some of the hospital's cancer breakthroughs.
From developing nursing training in the late 19th century and the opening of the UK's first Leukaemia Research Unit in the 1960s, through to today's breakthroughs in gene therapy and its pivotal role in the national management of COVID-19, GOSH has been a trailblazer in child healthcare.
Take a look at some pivotal moments throughout the hospital's history below: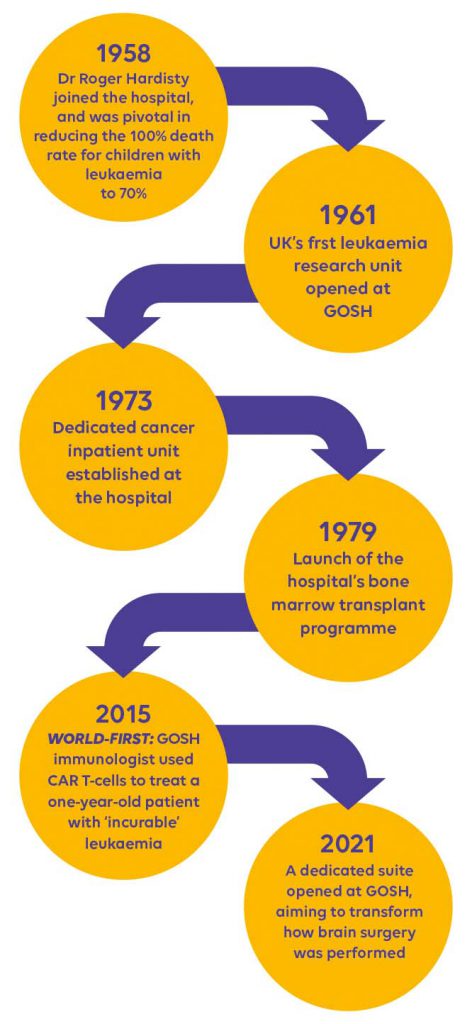 1958
Dr Roger Hardisty joined the hospital, where he became a driving force behind remarkable changes in children's cancer care. In his three decades at the hospital, he was pivotal in reducing the devastating 100 per cent death rate for children with leukaemia to 70 per cent.
1961
The UK's first leukaemia research unit opened at Great Ormond Street Hospital.
1970s
Some of the hospital's early research efforts were starting to show real reward. Chemotherapy was improving. Surgical techniques were becoming safer. Microscopic and genetic research techniques were becoming more sophisticated, allowing researchers to better identify the many different types of cancer, as well as beginning to understand how each would respond to different treatments. A 1971 study showed that long-term survival for children with acute leukaemia had trebled since 1963.
1973
Dedicated cancer inpatient unit established at GOSH.
1977
Hospital consultants set up the first UK-wide Children's Cancer Study Group to promote research.
1979
Launch of the hospital's bone marrow transplant programme. GOSH Immunologist Professor Roland Levinsky developed a technique to isolate immune cells in the blood. This made it possible to extract working immune cells from a healthy donor and transplant them into a child – known as a bone marrow transplant. The idea was to replace cancerous blood cells with healthy ones.

1999
Dr Paul Veys developed a kinder bone marrow transplant that is gentler, with less intense chemotherapy and can help children who are too sick for standard doses of drugs.
2013
Launch of one of the first European CAR T-cell studies, pioneered by Professor Persis Amrolia. It paved the way in this rapidly emerging field, but this type of CAR T-cells have now been superceded by 'next generation' cells that are more effective.
2015
GOSH immunologist Professor Waseem Qasim used CAR T-cells to treat a one-year-old patient with 'incurable' leukaemia. His incredible world-first sparked a new wave of CAR T-cell research around the world.
2018
An 11-year-old boy at GOSH became the first NHS patient to receive CAR T-cell therapy. A landmark agreement between NHS England and the drug manufacturer meant the drug (Kymriah) can now be offered to eligible NHS patients with relapsed ALL.
2019
Results of the CARPALL clinical trial at GOSH suggested that a new CAR T-cell therapy has less side effects and could be more effective at treating 'incurable' ALL than similar treatments.
2021
The Khoo Teck Puat iMRI Suite opened at GOSH. The suite promises to transform how brain surgery is performed at GOSH by enabling brain scans to be taken seamlessly during operations.
---
Imagine how much further GOSH can go in the future with your support. You can help GOSH continue to forge ahead with pioneering breakthroughs, bringing millions of seriously ill children life-altering treatments and cures for generations to come.
Want to help us raise £30,000 in 30 days for Great Ormond Street Hospital Children's Charity (GOSH Charity)? View our range of special colour edition Peter Pan 50ps here.