Posts Tagged '1 ounce coin'
The Royal Mint have revealed a special Coronation portrait of King Charles III, which will feature on the United Kingdom's range of Coronation Coins.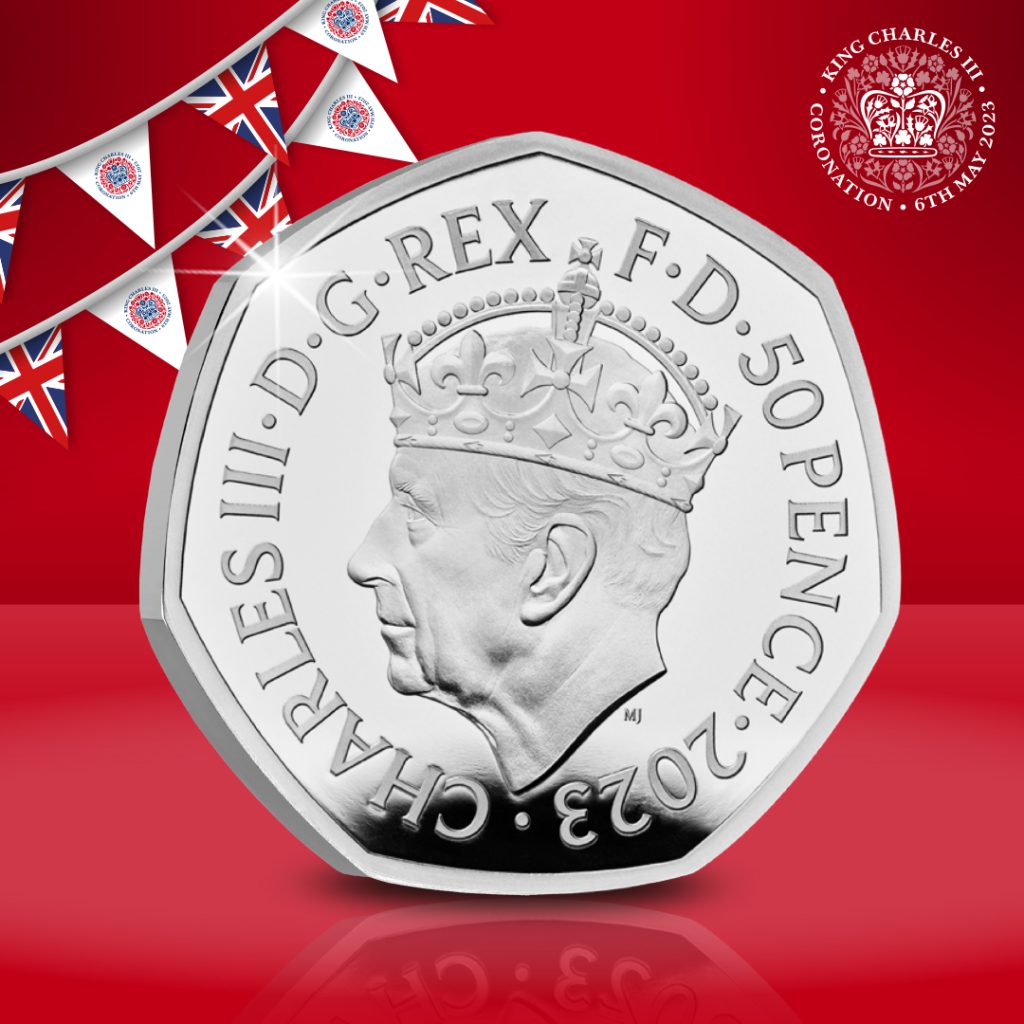 The portrait shows King Charles III wearing the Tudor Crown, a design that is unique to the Coronation Range – this includes the UK's first Coronation 50p, a £5, an Ounce and a Sovereign.
The 50p itself features a design by Natasha Jenkins of the King's Royal Cypher, alongside the front of Westminster Abbey where he will be crowned on 6th May 2023.
The £5 coin, designed by renowned coin artist Timothy Noad, features the St Edward's Crown joined by other Coronation Regalia.
And finally, the Ounce coins feature a heraldic design by John Bergdahl.
All designs have been personally approved by the King himself and will be available from 9am on 24th April 2023, on The Westminster Collection's website.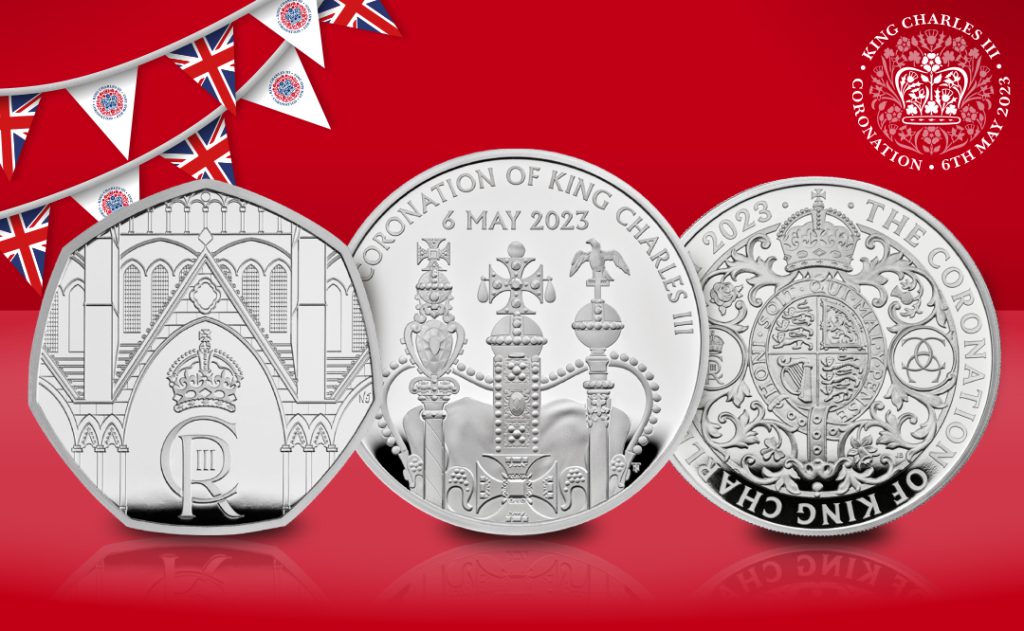 To be the first to find out how to secure yours, sign up below:

If you believe that as a UK citizen you have access to (even priority over) all new UK coins, THINK AGAIN.
It seems that's no longer the case.
We've recently uncovered two UK issues that appear to have never been released to British collectors.
The First World War coin for US Collectors only
The first is a special Platinum version of the Lord Kitchener £2 Coin. UK collectors were treated to base metal, silver and gold versions of the coin last year, but never a Platinum coin.
Yet, a couple of months ago, we heard information that US Collectors had access to a Platinum version – apparently released exclusively for a Royal Mint Distributor in the USA.
Why the best Battle of Waterloo Silver Coin has been kept for the Dutch
But that's not the only example. If you buy a 3 coin silver set from the Dutch Mint, you can own a special version of Battle of Waterloo Silver Proof Coin – seemingly never listed nor offered by the Royal Mint.
What's more, the "secret" coin, reserved for the European market, WEIGHS MORE, has PURER SILVER and has a LOWER EDITION LIMIT than the version for British collectors. In short, it is superior in all three elements that create value for the collector.
More secrets to uncover?
These are just two examples, but are there more collecting gems hidden in international markets still to be discovered?
Well I think the answer is probably "Yes".
We have, for example, come across a Royal Proclamation published on 20 February detailing a 1½ ounce silver £2 coin featuring "three Lions passant guardant, being that quartering of Our Royal Arms know heraldically as England".
Now that's certainly not a coin we have seen in the UK.
The best is heading abroad.
Put simply, some of the UK's most collectable coins are heading abroad.
These are coins that will always have an interesting story behind them. The sort of thing that coin catalogues notice and future collectors love.
In fact, imagine yourself watching the Antiques Roadshow in years to come…
"The Royal Mint regularly issued Silver Proof Coins but this Battle of Waterloo coin's a bit different. It was never made available to UK collectors…"
---
If you're interested…
The "Secret" Battle of Waterloo 1 Ounce Silver Proof
As soon as we heard rumours of the Battle of Waterloo 1 Ounce Silver Proof Coin, we made enquiries amongst the European coin trade to see whether we could secure some for UK collectors.
***NOW SOLD OUT***