As I'm sure you already know, this year Her Majesty marks her 95th Birthday. This is an incredible milestone and an important moment in British history that has been rightfully remembered on some fantastic commemoratives.
But there's one particular issue that, for me, stands heads and shoulders above the rest…
Introducing the Diamond Masterpiece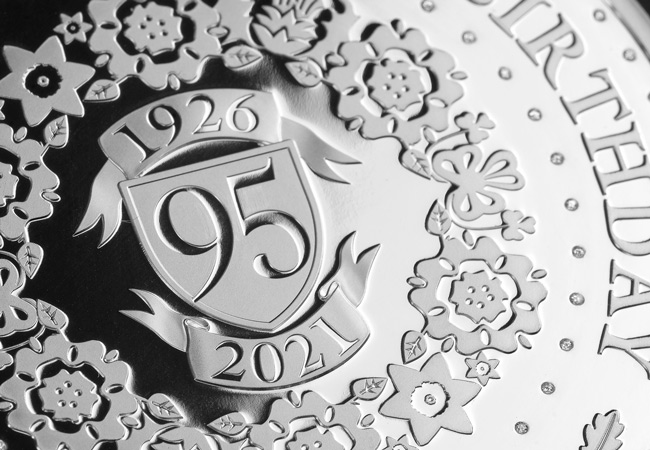 The name 'Masterpiece' really is appropriate for this coin, and I would almost say that it hardly does justice to this incredible release which is the pinnacle of craftsmanship. Cutting edge minting techniques and materials have been used to create this special commemorative.
Containing NINETY FIVE Actual Diamonds – one for each year of Her Majesty's life
The coin itself has been struck to an incredible 65mm from FIVE OUNCES of .999 PURE SILVER. The coin is fully approved by Buckingham Palace and the Queen and is the perfect heirloom for you and your family to commemorate the occasion.
And around the outside of the designs are 95 diamonds representing the years of Her Majesty's life. This is an incredible feature and a real feat of numismatic innovation.
As I am sure you can appreciate, given all of the individual elements that have to be carefully curated for each individual coin, the edition limit as a consequence is incredibly low. In fact, only 195 of these coins have been produced.
JUST 195 AVAILABLE – secure yours while you can!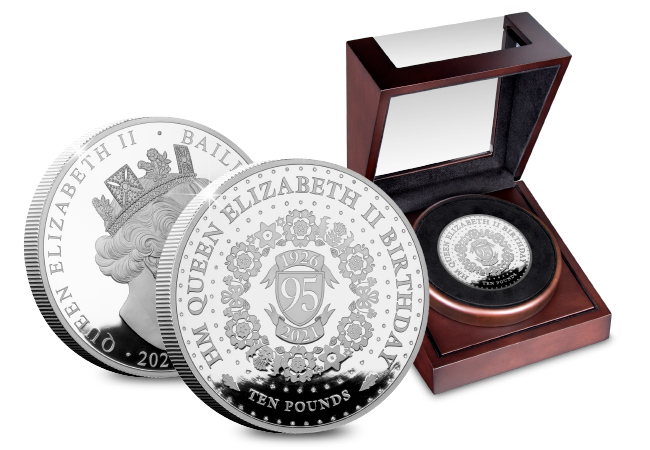 The Queen's 95th Birthday Diamond Masterpiece Coin is available to own right now from The Westminster Collection, although these numismatic masterpieces are expected to sell out quickly.
The Avro Vulcan is one of the most distinctive planes that graced our skies after World War 2, and during its time in active service with the RAF, became a national treasure that is still remembered and well loved to this day.
The Vulcan was considered to be the most technologically advanced plane of its time, and was fundamental in helping to improve our understanding of advanced aerodynamics – and some technologies used in the Avro Vulcan were later incorporated into the design of Concorde.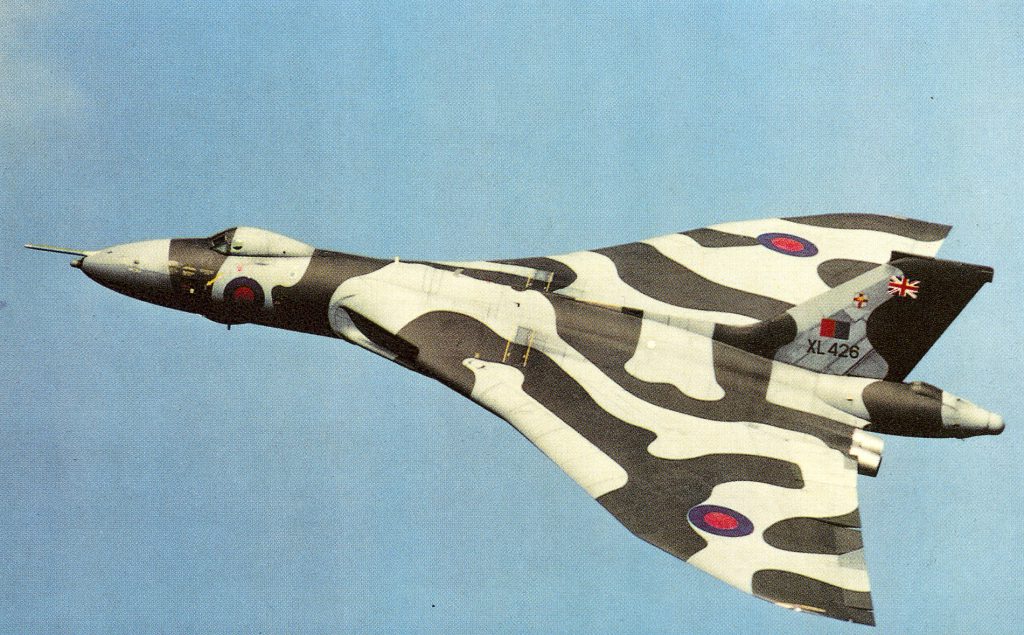 The Vulcan first became a part of the RAF in 1956, but it wasn't until 1960 that the improved Vulcan B2 entered active service. The Vulcan B2 had several improved features over the B1, including more powerful engines, a larger wingspan, and an improved electrical system.
Although most Avro Vulcan's were retired from active service, a few still exist today for air display purposes, or in the case of the Avro Vulcan XL426, are kept in taxiable condition for ground runs and events.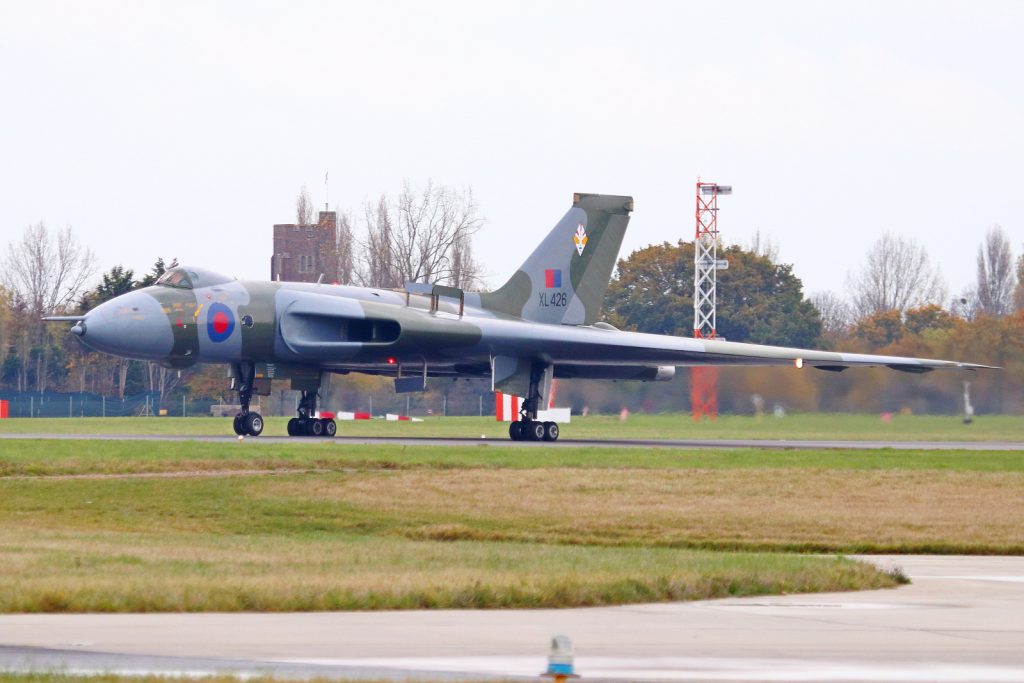 The Vulcan XL426 was in active service with the RAF from 1962 to 1986, and during her service, set an unofficial world record for the fastest flight from Canada to the UK, taking only 4 hours and 5 minutes – a record later officially beaten by Concorde.
In 1993, ownership of the XL426 was transferred to the Vulcan Restoration Trust, and although she no longer takes to the skies, XL426 is regularly showcased in events taxying on the runway at London Southend Airport and is maintained solely through donations to the Vulcan Restoration Trust.
It is from this very plane after some restoration work, that the metal from an elevon was taken, and sculpted into miniature sculptures of the Avro Vulcan for use in a special, limited edition commemorative…
The BRAND NEW Avro Vulcan XL426 Provenance Commemorative
And now, a small number of collectors have the chance to own a BRAND NEW Commemorative featuring an ACTUAL piece of the Avro Vulcan XL426…
This incredible commemorative features an original piece of the Avro Vulcan XL426, hand-sculpted into the shape of this iconic plane and expertly precision set into a deluxe SUPERSIZE 70mm commemorative.
Even without the piece of the Avro Vulcan, this commemorative is a work of engineering art in its own right. Combined with the actual piece of Avro Vulcan, it becomes a piece of aviation history…
Only 250 lucky collectors have the chance to own this special new commemorative. The last Provenance commemorative that features a piece of Hawker Hurricane SOLD OUT in a matter of weeks. Click here to secure your Avro Vulcan XL426 Provenance Commemorative before they are SOLD OUT!
It's hard to believe that almost 25 years ago the nation lost its People's Princess. Diana, Princess of Wales, was famously known for her compassion and commitment to good causes. Many of her patronages included children's and cancer charities, and her work advocating for mental health and HIV became world famous.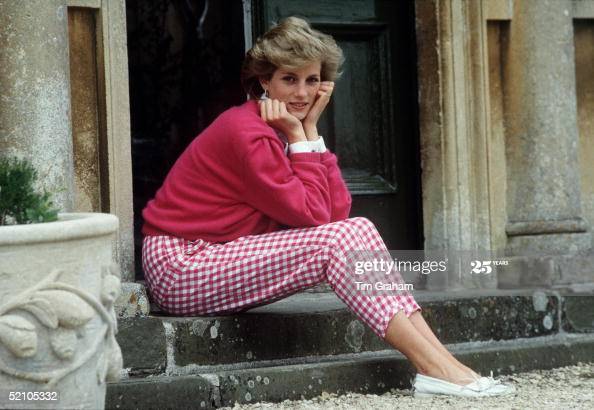 Diana's ability to touch the hearts of everyone is remembered by millions around the world. Today, Thursday 1st July 2021, on what would have been Princess Diana's 60th Birthday a special statue is due to be unveiled.
And it's causing quite the excitement in the collecting community…
Commissioned by both the Princes
In 2017, Princes William and Harry announced they were commissioning a statue for their late mother to 'help all those who visit Kensington Palace to reflect on their mother's life and legacy…and recognise their mother's positive impact' [1].
Both Princes have signed off and approved the design together.
Placed in Diana's favourite spot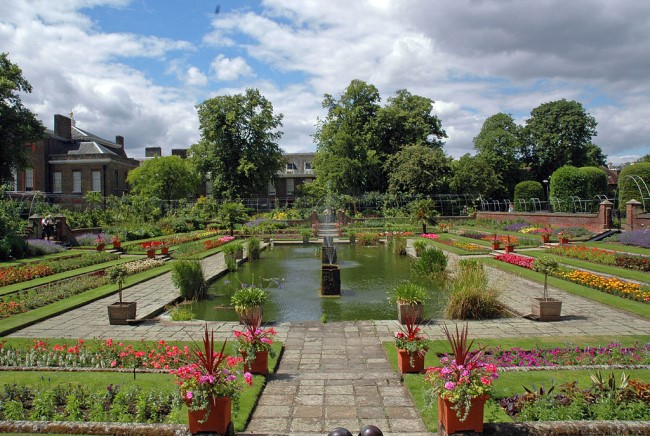 The statue will be unveiled in the Sunken Garden at Kensington Palace, which is said to have been Diana's favourite spot. In fact, in 2017 for the 20th anniversary of her death, the garden was transformed into a beautiful tribute to her. Featuring displays of forget-me-nots, white lilies, white roses, tulips, and Cosmo daisies. The white and cream hues were a nod to Diana's love for lighter shades.
And importantly for collectors
The statue itself has been designed by Ian Rank-Broadley FRBS, who has a glittering history of commissioned work for The Royal Mint. Most notably are his portrait design of Queen Elizabeth II featured on all UK coins between 1998 and 2015, and the recent UK Prince Philip memorial coin. His work has also featured on many medals and commemorative coins, including the UK 2012 Diamond Jubilee £5 Coin, the 2002 Golden Jubilee Crown, and the Queen Mother Centenary Crown.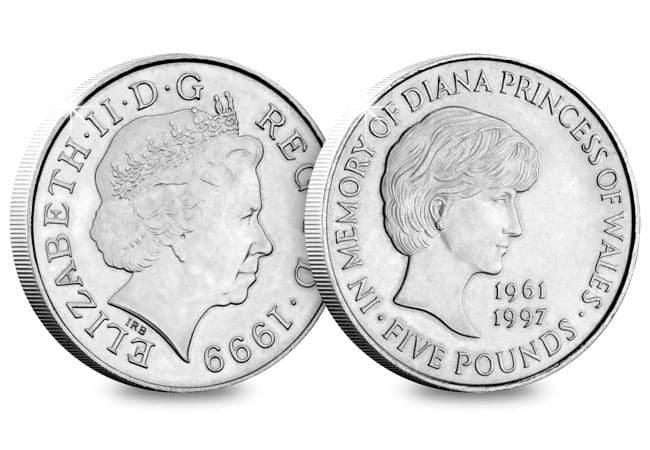 With such an established career, it's safe to say that many collectors are excited to see the result of Rank-Broadley's latest work for this special statue.
And as this year marks what would have been Diana's 60th birthday, alongside the new statue unveiling multiple commemoratives have been issued to pay tribute to the People's Princess. If you'd like to pay tribute to the late Princess, you can see the full range available by clicking here.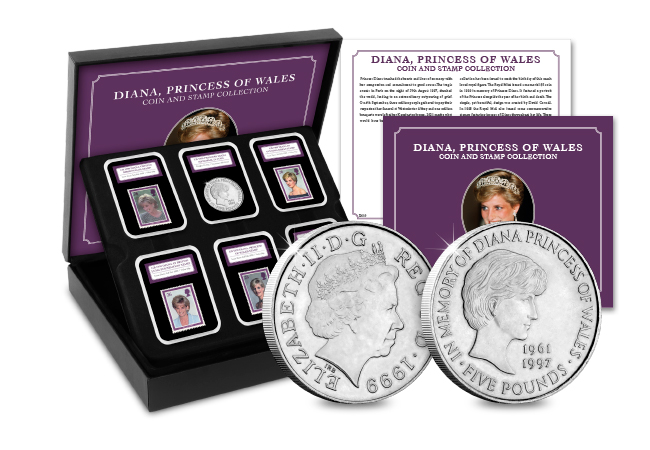 ---
If you're interested:
You can pay tribute to Princess Diana with a limited edition 60th Birthday Frame – hand stamped on the 1st July 2021 on what would have been Diana's birthday. Just 495 collectors can own one, so you'll need to act today to secure yours. Click here to find out more >>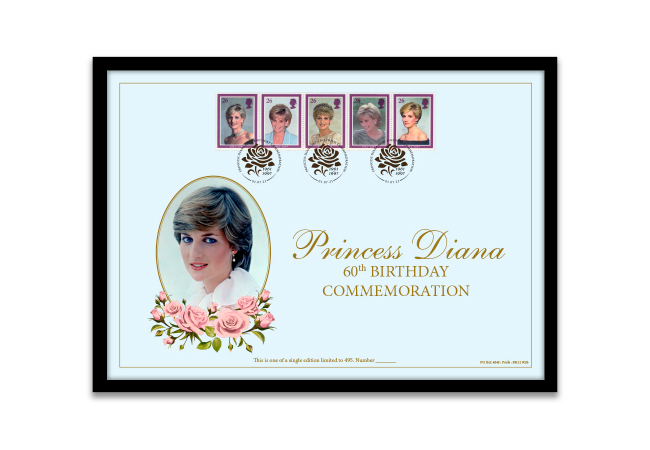 ---
References
[1] https://www.dw.com/en/princess-diana-statue-to-be-unveiled/a-58017359