The Platinum Jubilee 50p BU Pair
Since its release in January, the Platinum Jubilee 50p has taken the coin collecting world by storm. But why?
Firstly, The Royal Mint released TWO versions of this special 50p: one with the Jody Clark obverse, and the other with a special commemorative obverse which sees the Queen on horseback – reminiscent of the 1953 Coronation Crown!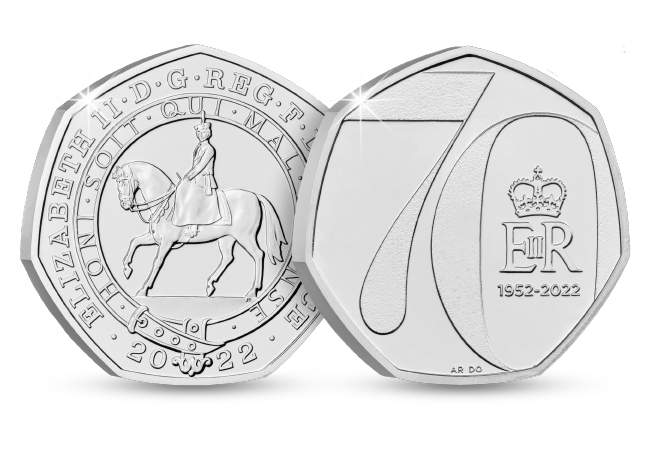 Plus, Queen Elizabeth II is the first British monarch to have reached a Platinum Jubilee – an incredible milestone that this generation of collectors will never see again!
And, not to mention, the version of the Platinum Jubilee 50p with Jody Clark's portrait, even went into circulation.
These exciting factors all led to a Royal Mint sell-out of ALL key specifications of the Platinum Jubilee 50p – within JUST 24 hours!
But, one of the quickest sell-outs was the Platinum Jubilee 50p Pair, which includes both versions of the Platinum Jubilee 50p together in a Brilliant Uncirculated Pack.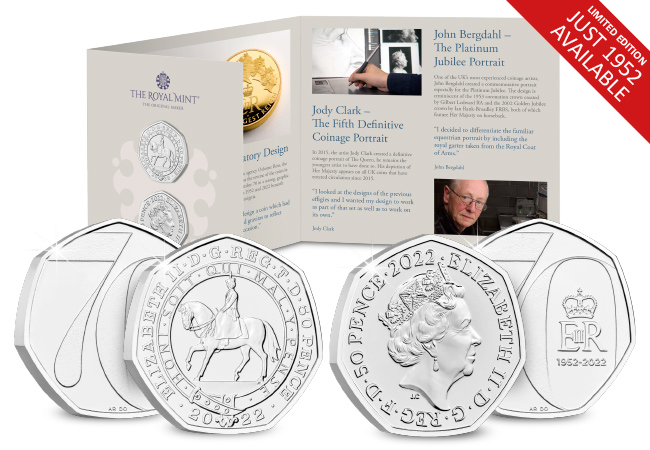 Just 1,952 of these special pairs were issued by The Royal Mint, with a limited number reserved for Westminster Collection customers. But, The Royal Mint sold through theirs within just a few hours of issue!
Excitingly, this means that we have a remaining 973 Platinum Jubilee 50p Pair BU Packs available exclusively for collectors.
BUT, based on how quickly these sold at The Royal Mint, we're expecting demand to completely outstrip our supply.
Enter our ballot for free here >>
Which means, we're opening up our UK National Coin Ballot! To keep things fair, everyone that enters, will be given the chance of becoming one of just 973 collectors to secure this limited edition pairing from us. Plus, entry is free!
So, don't miss your chance; enter our ballot for free here >>
The ballot closes on the 5th of May and, if you're one of the lucky 973 winning collectors, you'll receive an email on the 9th May 2022 stating that this product is available to purchase.
Good luck!