Posts Tagged 'Project Drive'

2018 marks 100 years since the day the Allies of World War I and Germany signed an armistice for the cessation of all hostilities on the Western Front. This took effect on the eleventh hour of the eleventh day of the eleventh month of 1918.
For this special centenary year we have worked closely with The Royal British Legion, including five veterans from Bravo 22 Company, as well as numismatic artist Michael Guilfoyle, to design a poignant Armistice Commemorative Medal for the Centenary.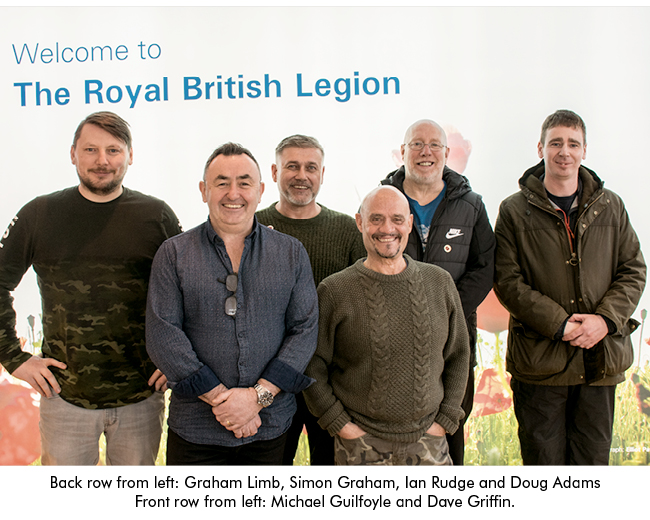 ---
Bravo 22 Company
Bravo 22 Company, which is made possible by The Royal British Legion and The Drive Project, has been successfully running theatre and art projects across the UK since 2011.
The projects are open to all members of the Armed Forces Community, including serving personnel, veterans and their family members and are designed to improve self-esteem, confidence and motivation, as well as help individuals along their paths to recovery.
---
The design process
The design process began with a creative workshop led by numismatic artist Michael Guilfoyle, at the Legion's Pop In centre in Bristol. Five alumni from Bravo 22 Company were invited to join the workshop, all of whom have served in the Armed Forces. The participants were encouraged to draw on their experiences in the military to create a fitting tribute for the Armistice 100 year centenary anniversary.
Mike started the session with an introduction to medal design and explained the process from the initial ideas stage through to final production. Coins and medals generally offer a relatively small canvas to the artist, so Mike explained the importance of using a simple composition to create a strong and impactful design.
To generate some key themes, Mike had everyone write down words they associated with the First World War and Armistice. These were then used to inspire the visual design stage, where everyone began to sketch ideas.
The rest of the workshop was spent developing the rough sketches into more refined ideas.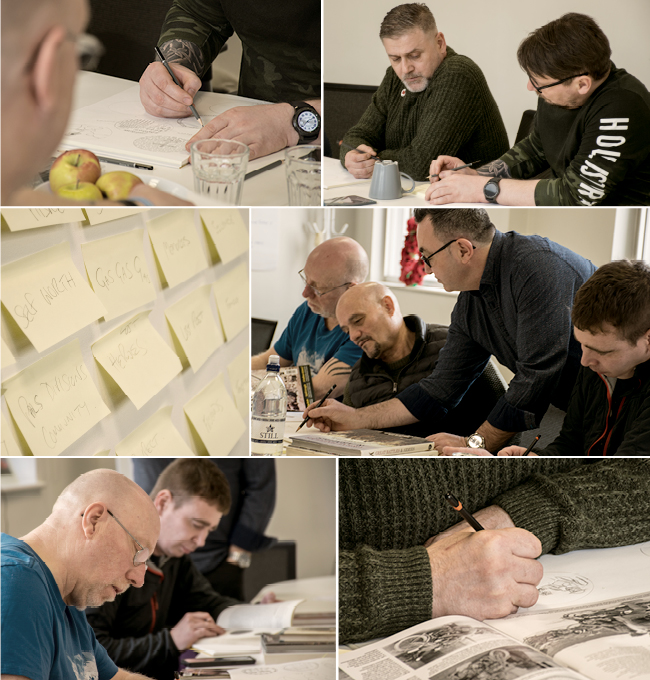 ---
The finished design
Taking inspiration from the original designs of the veterans, Mike was able to create the striking and poignant designs that feature on the medal.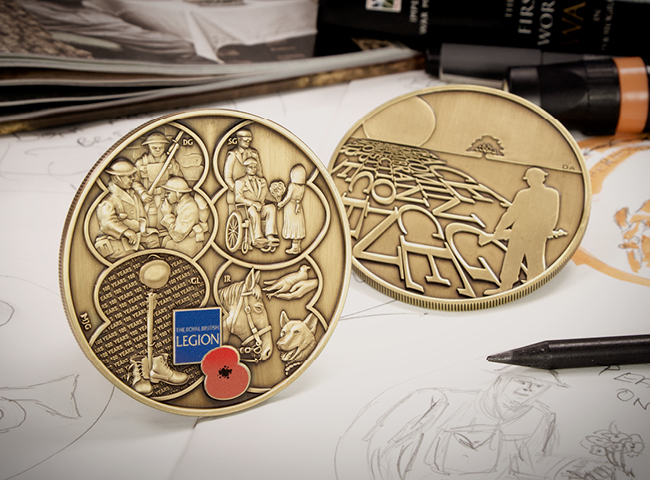 ---
If you're interested:
The Royal British Legion 2018 Armistice Medal is available to own today. Due to its significance, the medal has been issued in partnership with The Royal British Legion and Bravo 22 Company. If you choose to own one, we will ensure a donation is made to them on your behalf.