Posts Tagged 'Decimal Day Coin'
In my latest video I unbox the ultimate tribute to Decimalisation.
ONLY 125 collectors can own it worldwide, and 60% of the edition limit has already sold.
And I wanted to show you just why this set is proving to be such a hit with collectors.
After all, it is the perfect way to remember Decimal Day and the biggest change our coinage has ever seen.
---
If you're interested…
Click here to order yours now >>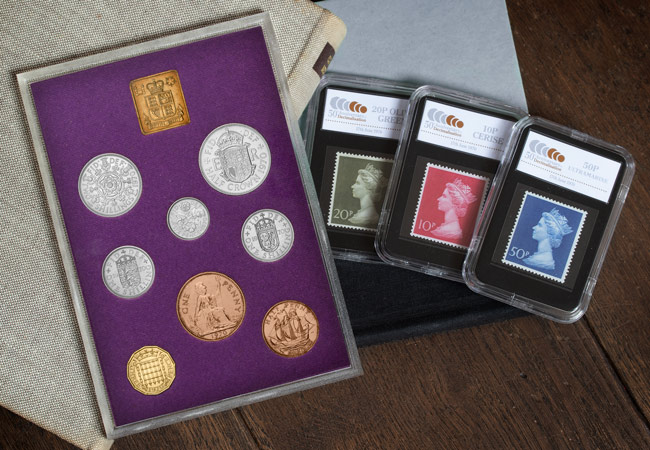 To celebrate 50 years since Decimalisation, in my latest video to I take a closer look at the NEW Decimal Day UK 50p and explain why it's a MUST-HAVE coin for your collection.
You see it's bursting with details that make it the perfect tribute to the anniversary.
…details that you may not have noticed until today.
---
If you're interested…

Click here to view our complete 50th Anniversary of Decimalisation range >>