As you're reading this, I hope you are safe and well. As far as I can see, we're all adapting magnificently to the challenges the current coronavirus pandemic has brought – though between you and me, I'm losing count of the number of Zoom pub quizzes I've done!
The need to adapt has hit Mints around the world too. But it's not all bad news, as to my delight – and I'm sure many collectors will share in this – an unexpected modern rarity has emerged.
You see, the Silver Eagle is the flagship bullion coin of the US, and is widely collected. But now, thanks to the outbreak, it is about to become THE most in-demand coin in the WORLD…
2020(P) Emergency Silver Eagle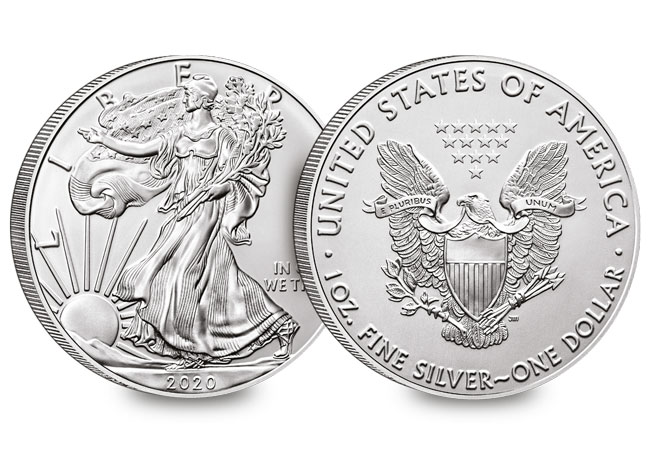 Bullion Silver Eagles, which have no mintmark, are normally struck at the US Mint's West Point Mint in New York. However, due to the Covid-19 pandemic the West Point Mint was temporarily shut down, meaning no Silver Eagles could be produced.
Yet demand for Silver Eagle bullion coins exploded as collectors flocked to secure bullion coins, seen as a safe investment haven amidst the economic uncertainty caused by the pandemic.
In an unusual move, and to allay the demand, production of the Silver Eagles was picked up by the Philadelphia Mint. The result being a limited batch of Silver Eagles struck in under two weeks.

Second RAREST Silver Eagle in US history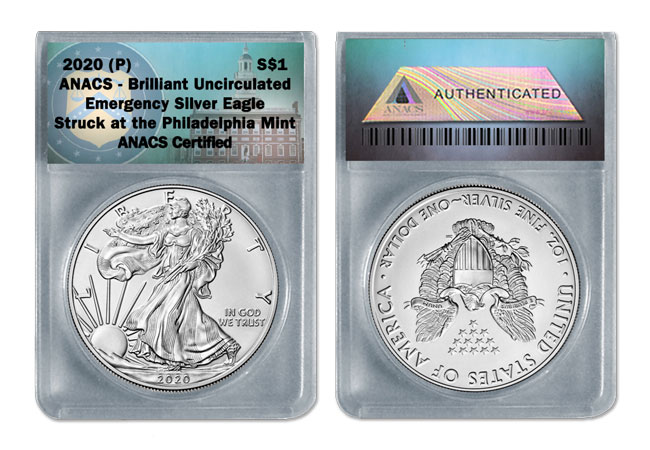 According to official US Mint documentation dated April 27, 2020, the limited run at the Philadelphia Mint produced JUST 240,000 Silver Eagles.
This may seem like a lot of coins, but let me put that into perspective for you. Millions of bullion Silver Eagles are struck every year – last year over 15 million were minted! In comparison the 2020(P) Emergency Silver Eagle is incredibly scarce.
In fact, it is the second RAREST Silver Eagle coin to ever exist in the 34-year history of the bullion American Silver Eagle series. It is only the 2015(P) issue that is rarer, with a mintage of 79,640.
This makes the 2020(P) Emergency Silver Eagles one of the most limited coins in US history, and instantly catapults it to the top of the must-have list for all collectors…
---
If you're interested…
Through my contacts in America, I'm lucky to have been able to bring some of these fascinating coins to the UK. Each one is encapsulated, boxed and certified by the American Numismatic Association Certification Service (ANACS).
But considering how rare this issue is, I don't expect the limited number I've secured to last long. Nor do I expect to be able to secure more – I'm certain the entire edition limit will be snapped up in the US before we know it.
Click here to find out more and secure one for your collection >>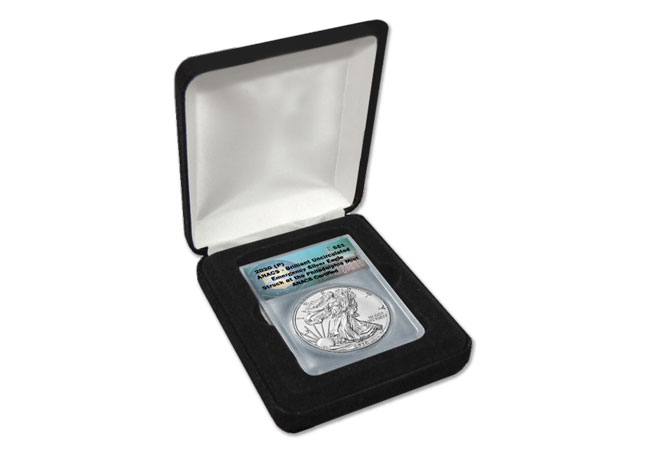 Bullion coins are some of the most sought-after coins in the world, often selling out and causing stock shortages at major national mints. So what do you get for your money? And why should you buy one?
Well the key reason most people purchase a bullion coin is the precious metal content. For example, the UK £2 Britannia coin contains an ounce of pure 999/1000 silver. Soon enough one coin turns into many and you can find yourself owning a sizeable amount of silver.
But these coins are not just lumps of metal. The silver Britannia is also a real piece of craftsmanship, with a beautifully evocative design struck with all the expertise of the Royal Mint.
Combine this craftsmanship with the silver content and you start to see just why this coin is so collectable.
But why is this any different from a silver bar, or a silver round?
UK bullion coins carry the authority and security of being a government issued coin. There is never any debate about their purity or integrity. In fact they are checked every year at a 734 year old ceremony called the Trial of the Pyx. You can buy one safely in the knowledge that you are getting what you pay for.
This also explains why bullion coins sometimes appear to have a 'misleading' face value. The Britannia is a £2 coin, but the silver content is worth much more than that. The truth is the face value is really there to legitimise the coin and prove that it is an official state-authorised issue.
And legal tender British bullion coins have a final bonus – they will never incur any Capital Gains Tax. This makes them the perfect way to pass down silver through the generations.
But you will have to pay VAT. And as with any struck coin, you will have to pay a small premium over the raw metal value to cover production costs. At the time of writing, raw silver is trading at around £10.50 an ounce, but you'd be hard pressed to find a way of buying a single ounce at that price.
Bullion coins facilitate an easy entry into the world of owning silver and coins. They are not about face value or edition limit, but you can still have the satisfaction of securing a collection of genuine, bona fide UK coins – at as close to the raw silver price as you are likely to get.
Top Tips for buying silver bullion coins:
Pick a country with a strong tradition of issuing bullion coins
Expect to pay a small premium over the intrinsic silver value
Remember the face value of your chosen coin is not related to its value
Buy British silver bullion coins and there's no Capital Gains Tax to pay